Justin Theroux is a multi-talented actor who has been and continues to be part of many high-profile movies and TV series. His inherent ability to portray many different characters on screen has brought him a lot of fame. However, there are not too many people who know that Theroux is part of many big movies and TV shows. Apart from being a talented actor, Justin Theroux is a great director and screenwriter too.
He is known for his epic portrayal of 'Adam', a movie director in filmmaker David Lynch's 2001 release, 'Mulholland Drive'. He also appeared in 'Inland Empire' (2006), and his spectacular performance as the protagonist Kevin Garvey in the very popular HBO TV series 'The Leftovers' (2014–2017), has won him plaudits. His role as Tom in 'The Girl on the Train', in 2016 won him a lot of respect and acclaim. He also worked on Broadway, 'Observe the Sons of Ulster Marching Towards the Somme', and many off-Broadway productions.
The 47-year-old's contribution as screenwriter for movies such as the Oscar-nominated 'Tropic Thunder' (2008), 'Iron Man 2' (2010), 'Documental' (2011), 'Rock of Ages' (2012), and 'Zoolander 2' (2016) was much appreciated and proved to Hollywood that he could write small comedies as well as huge blockbusters. He also made his mark in the behind-the-scenes mockumentary titled 'Tropic Thunder: Rain of Madness'. Theroux is an all-rounder.
Justin Theroux made his acting film debut in the 1996 release 'I Shot Andy Warhol'. He then appeared in several movies, most of which belonged to the comic genre. Few of his initial films include 'The Baxter', 'Romy & Michelle's High School Reunion', 'Charlie's Angels: Full Throttle,' 'Sex and the City', and of course 'Zoolander'. Theroux made sure to push his boundaries and not limit his potential to comedy roles. He proved that he could shine in both comic and serious roles, proven by his brilliant performance in the thriller movie 'American Psycho,' with Christian Bale playing the lead role. He was also spotted in the film versions of the hugely popular television series such as 'Strangers with Candy' and 'Miami Vice' by Michael Mann.
His prowess as a director came to light in his directorial debut 'Dedication,' a romantic comedy. The film premiered at the Sundance Film Festival in 2007. His other two films showcased at the festival were 'Broken English' and 'The Ten', in which he essayed the role of Jesus Christ. Further, he was asked to rewrite the script and direct the comedy film 'Swear to God' in 2012.
In 2008, in the HBO miniseries 'John Adams,' Justin Theroux portrayed the role of John Hancock. He was also part of the voice cast of 'Call of Duty: Modern Warfare 2' in 2009. He was part of a political satire television sitcom titled 'Parks and Recreation.' Theroux continued to showcase his innate acting ability in 'Your Highness' released in 2011, in which he played an evil wizard who kidnaps a beautiful princess. He even lent his voice to the character The Evil Lord Garmadon in the 2017 film 'The Lego Ninjago Movie'.
Theroux attempted action-comedy in 'The Spy Who Dumped Me,' that released in 2018. The character he portrays in this film is that of Drew Thayer who dumps his girlfriend Audrey played by Mila Kunis. Audrey and her good friend later realize that Thayer was a spy. A born entertainer, Theroux wooed his fans with his impressive performance in the comedy television series 'Maniac,' which was showcased on Netflix. The show was an American black comedy, directed by Cary Fukunaga.
When it comes to awards and nominations, Justin Theroux won the Lab School of Washington award for the outstanding achiever in 2015. He was also nominated at the Screen Actors Guild Award & Critic's Choice Television Award. Theroux hails from a highly educated family consisting of journalists, poets, and authors. That is why there is no doubt as to where his unbelievable talent comes from. He belongs to the family of Gustav Kobbe, a renowned American author, and music critic.
His versatile approach is proof enough to show how a creative person can excel in many things, all at once. It gives artistic freedom as he/she is not confined to any rigid boundaries. Justin Theroux continues to prove how ridiculously talented he is. Here are some details of his upcoming projects, slated to release in the near future. Hopefully, he will keep amazing us.
Read More: Upcoming Zoey Deutch Movies
4. Lady and the Tramp (2019)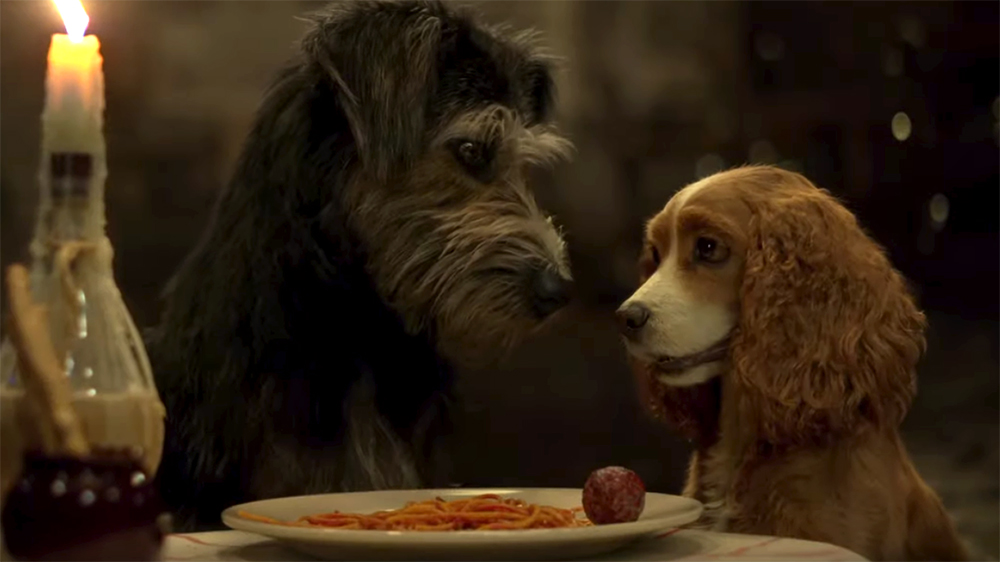 Justin Theroux will lend his voice in 'Lady and the Tramp,' directed by Charlie Bean. This Disney movie will see Theroux play the cute stray to Tessa Thompson's perfectly groomed Lady. The film is expected to release in theaters across the globe on November 12, 2019.
3. False Positive (2020)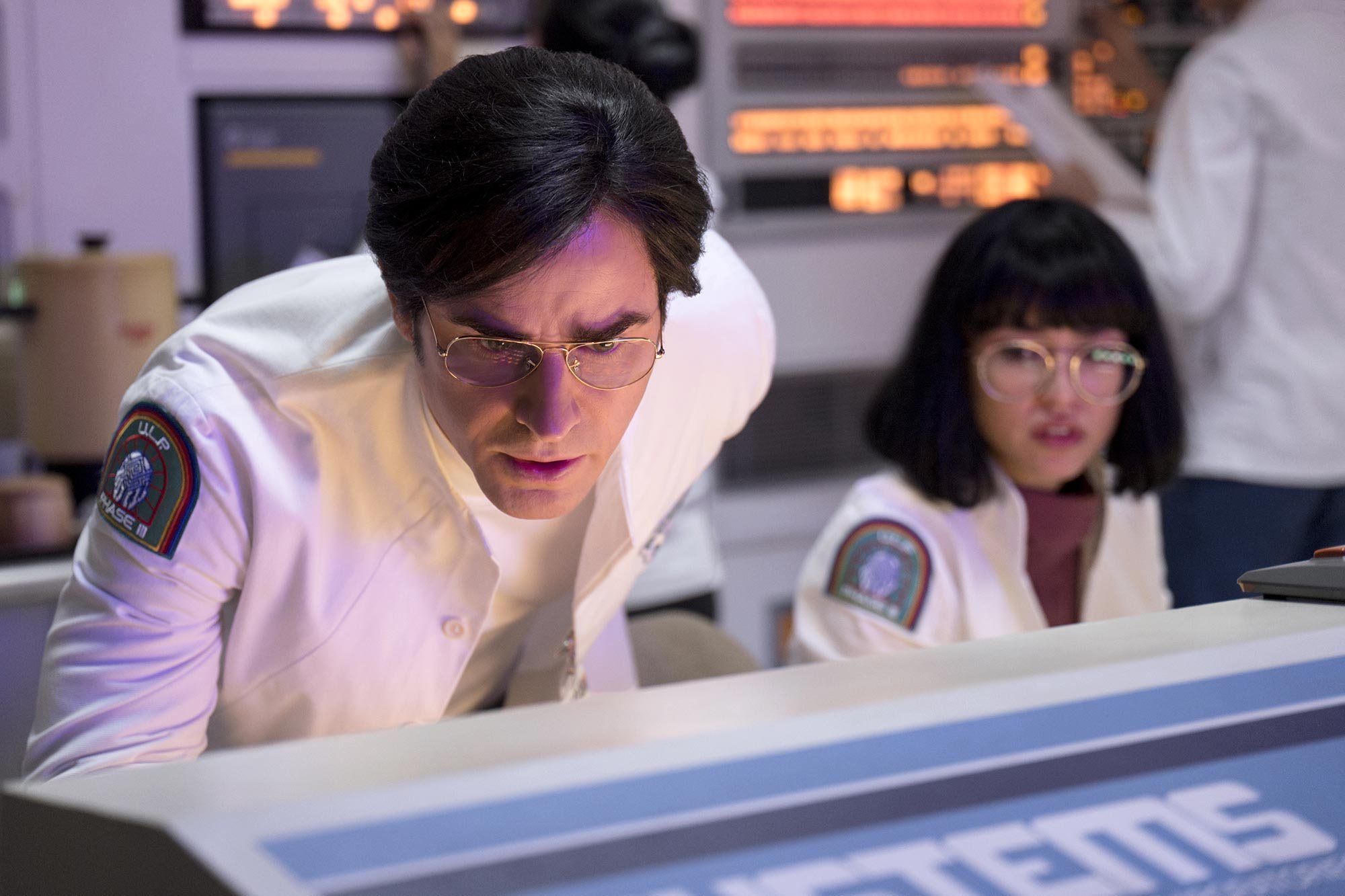 'False Positive', directed by John Lee is a horror film starring Justin Theroux, Ilana Glazer, Pierce Brosnan, Gretchen Mol, Josh Hamilton, Sophia Bush, and Zainab Jah among others. Written by Ilana Glazer and John Lee, 'False Positive' is all set to hit the screens in 2020.
The film revolves around the lives of a couple who seek help from a fertility doctor since the wife is unable to conceive a child. The unconventional doctor is able to convince the couple to use his sperm to impregnate the woman.
Read More: Upcoming Kristin Davis Movies
2. Violet (TBA)
'Violet' is the story of a film development executive played by Olivia Munn. Justin Theroux is the 'voice' inside her head that has been lying to her constantly, thereby making her do the wrong things. This American drama film is Justine Bateman's directorial debut. While Justin Theroux plays the voice in Violet's head, Anthony LaPaglia essays the role of Violet's boss, who is mean, rude and destroys her confidence, similar to the voice she hears.
1. The Mosquito Coast (TBA)
'The Mosquito Coast' is an upcoming television series that is set to air on Apple TV, as part of their offering as a new streaming platform. The series is based on Paul Theroux's novel and Justin Theroux is set to star. You might be wondering if they are related, and yes they are. Paul is Justin's uncle. The premise centers on an idealist who uproots his entire family to move to Latin America.
The story is told from the perspective of the boy who sees how his father is a brilliant man, who becomes increasingly disillusioned with the consumerist culture that lies at the heart of American society. The novel is divided into parts that documents the move from America and settling down in a new land. We will get to see how the family adjusts and what hurdles they have to cross. It seems to be good content for a drama series, and we cannot wait for the show to air.
Justin will definitely be looking to make a mark on the project, considering the story comes from his own uncle, increasing his personal involvement in 'The Mosquito Coast'.
Read More: Upcoming Heidi Klum Movies