Kate Beckinsale is an English actress. After some minor television roles, she made her film debut in 'Much Ado About Nothing' in 1993 while still a student at the University of Oxford. She appeared in British costume dramas such as 'Prince of Jutland' in 1994, 'Cold Comfort Farm' in 1995, 'Emma' in 1996, and 'The Golden Bowl' in 2000, in addition to various stage and radio productions.
She began to seek film work in the United States in the late 1990s and, after appearing in small-scale dramas like 'The Last Days of Disco' in 1998 and 'Brokedown Palace' in 1999, she had starring roles in the war drama 'Pearl Harbor' in 2001 and the romantic comedy 'Serendipity'. She followed those with appearances in 'The Aviator' in 2004 and 'Click' in 2006.
Since being cast as Selene in the 'Underworld' film series (2003–2016), she has become known primarily for her work in action films, including 'Van Helsing' released in 2004, 'Whiteout' released in 2009, 'Contraband' released in 2012, and 'Total Recall' released in 2012. She also continues to make appearances in smaller dramatic projects such as 'Snow Angels' released in 2007, 'Nothing but the Truth' released in 2008, and 'Everybody's Fine' released in 2009.
In case, you were wondering what is the next Kate Beckinsale movie or tv show, you are in the right place. Here's the list of upcoming Kate Beckinsale films scheduled to release in the near future. Hopefully, her new performances will be as good as her recent ones.
4. Jolt (2020)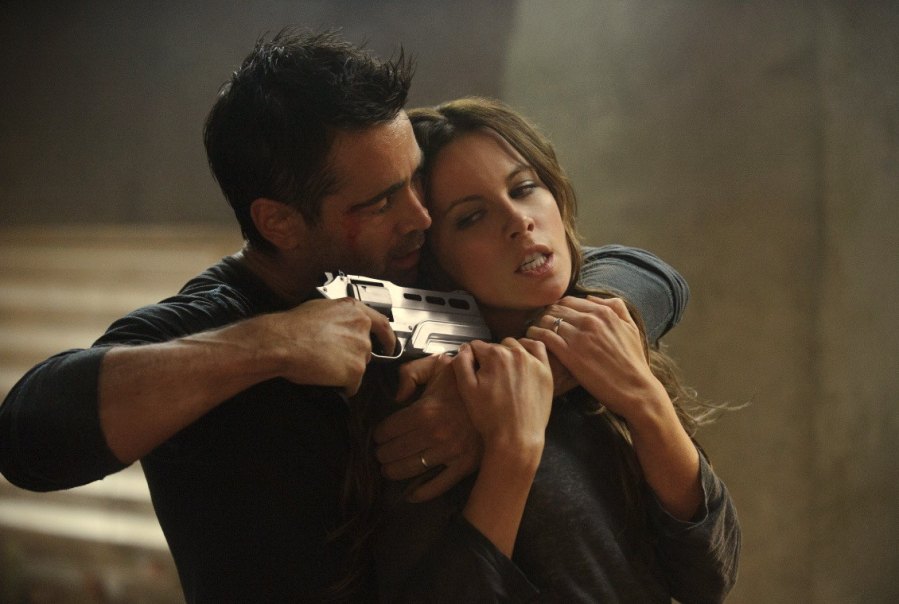 'Jolt' is an outright action movie that should be right up Kate Beckinsale's lane after she has made a name for herself with the 'Underworld' movies. Coming from Tanya Wexler with a story by Scott Wascha, the protagonist of this upcoming movie is a woman with anger management issues.
In fact, she serves as a bouncer, which is a great way to vent out anger at unruly drunk people. However, this bouncer's anger management problems even make her murderous. The extent of the issue is clear when we understand that she has to put on an electrode-lined vest. Making use of the shocks from this vest, she remains normal, getting jolted out of her murderous phases. However, when the first man she falls in love with is killed, all bets are off the table. The vest comes off and the rage comes on, as this bouncer embarks on a rampage fueled by pure rage and revenge.
While she will stop at nothing to find the killer or killers responsible and make them pay, she does not realize that her anger issues have made her a suspect in the killing, and the law is after her. The premise is interesting and promises to be a fast-paced story. Beckinsale will probably be seen in the role of the bouncer so the story will rest on her acting, and action scenes. Knowing her, she will pull both off flawlessly. Also joining the cast is Bobby Cannavale, who is always a pleasure to watch.
3. The Widow (2019-)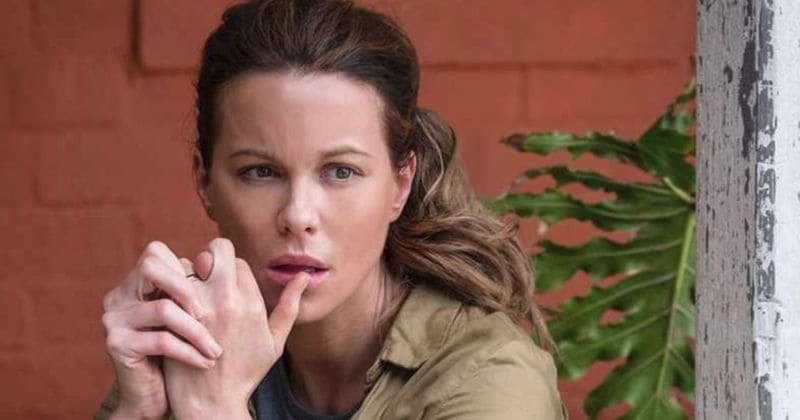 On March 1, 2019, Amazon Prime Video premiered Kate Beckinsale's new show, 'The Widow.' The fans can see a daring Beckinsale, as the widow Georgia Wells, fights rapists, badmen and other life-threatening situations. Georgia is a woman whose husband died three years ago in a plane crash. The remorseful widow lives a lonely life in a distant cabin in Wales. However, things take a turn when Georgia sees an image of her dead husband, Will Mason, flashing in some strange TV footage from the Democratic Republic of the Congo, where he had disappeared after the crash three years ago.
She risks everything left in her as a woman and a fighter and embarks on a dangerous journey in search of the truth behind the TV footage. The series consists of eight episodes with the narrative oscillating back and forth through Georgia's memory lane. She lives through the pain and joys from the couple's past life, which includes the birth and death of their baby girl. Thoroughly convincing herself that Will is still alive, Georgia lands straight in the eye of a storm of bomb blasts, shootouts, rape threats, and all the more reason to make a Beckinsale fan eagerly wait for the upcoming season.
2. El Tonto (TBA)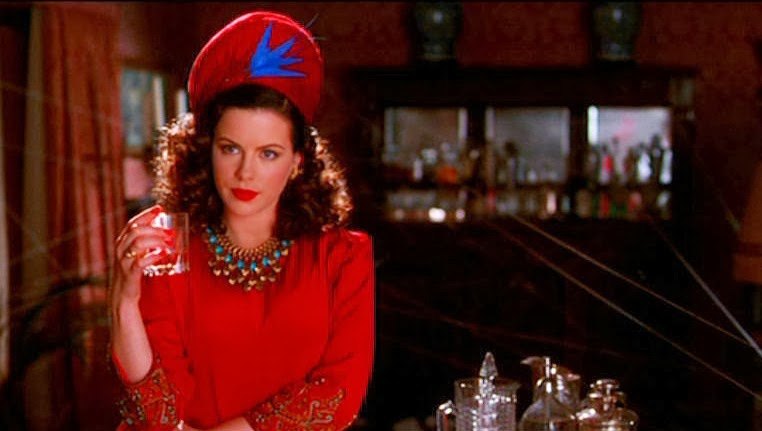 Kate Beckinsale, John Malkovich, Jason Sudeikis, Jillian Bell, and Emmy winner Edie Falco star in Charlie Day's directorial debut 'El Tonto'. Day is also set to be the film's lead character. The official synopsis of the film reads, "A fool for love becomes an accidental celebrity only to lose it all"
In addition to starring in 'It's Always Sunny in Philadelphia', Day created the long-running series with his fellow executive producers Rob McElhenney and Glenn Howerton, and he also writes for the show. Day is also a co-creator and executive producer of the new comedy 'Cool Kids', which airs on Fox, and is behind a half-hour scripted comedy for Apple with McElhenney. His feature credits include the 'Horrible Bosses' and 'Pacific Rim' franchises, as well as 'Vacation', 'Hotel Artemis' and the animated films 'Monsters University' and 'The LEGO Movie'.
Read More: Christian Bale Upcoming Movies
1. The Chocolate Money (TBA)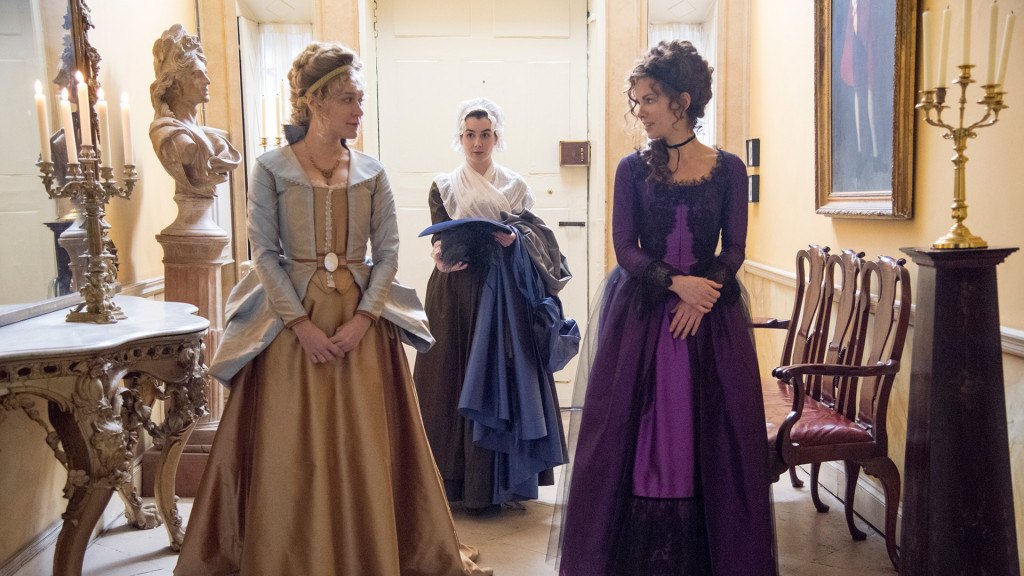 According to reports, Adam Shankman has come on board to direct Kate Beckinsale in mother-daughter drama 'The Chocolate Money'. Cornerstone Films will be launching international sales to buyers at the European Film Market in Berlin next month. UTA will be receiving domestic rights. Beckinsale is producing with Mar-Key Pictures President Leslie Urdang, Miranda de Pencier, and Kelly E. Ashton. Producers plan to begin shooting in New York City in the spring.
The project is based on Ashley Prentice Norton's novel with an adaptation by Emma Forrest. The story is set in 1980s New York, centered on the relationship between a rich chocolate heiress and her precocious young daughter. The story follows the relationship between Babs Ballentyne, an impossibly rich chocolate heiress, and her precocious young daughter Bettina. Beckinsale plays Babs who is beautiful, whip-smart and lives a rock-star lifestyle. Babs' daughter Bettina, who is dazzled by her mother, constantly craves her attention. With her blurred view of reality, she fantasizes about normal family life and develops a crush on her mother's married lover, Mack.
Some years later, Bettina enrolls in a boarding school where she goes on a self-destructive spree, partying and behaving in ways which she thinks will catch her mother's attention. When Mack's teenage son becomes part of her new circle of friends and her mother unexpectedly turns up on campus, she wonders if she will ever be able to forge her own identity or is simply doomed as her mother's daughter forever.
Read More: Margot Robbie Upcoming Movies