Kate McKinnon started her career as an actress when she was a student at Columbia University during the mid-2000s. The young actress co-founded a comedy group at the university where she studied theater. Her long tenure with 'The Big Gay Sketch Show' helped her to land a featured player's role in the 'Saturday Night Live' in 2012. She also performed along with the 'Upright Citizens Brigade' and numerous one-woman shows like 'Kate McKinnon on Ice,' 'Disenchanted' and 'Best Actress' during that time. 'SNL' catapulted her career into new heights and she was promoted as a regular cast member in season 39 in 2013. She was hired by the makers of SNL to fill out the void left by Kristen Wiig's exit from the show.
During her 'SNL' days, McKinnon co-created and starred in a web series titled 'Notary Publix' along with her sister Emily Lynne. In season 41, her sketch character of Hilary Clinton shared screen space with the real Hilary. The episode went on to become a huge success in the backdrop of the 2016 presidential election campaigns. Kate is one of the longest-serving female cast members in the history of 'Saturday Night Live.' She also earned an Emmy Award for Outstanding Supporting Actress in a Comedy Series for her contributions as various SNL characters. Her first breakthrough in a film came with the 2016 all-female spin-off of the 'Ghostbuster' film franchise.
Kate's other major roles in movies include 'Office Christmas Party,' 'The Spy Who Dumped Me,' in which she appeared alongside Mila Kunis, 'Irreplaceable You,' and 'Family.' She has also lent her voice to various animated projects like 'Ugly Americans,' 'The Venture Brothers,' 'The Angry Birds Movie,' and 'Finding Dory'. So now you might be wondering what is the next Kate McKinnon movie or TV show? Well, here's the list of upcoming Kate McKinnon films and TV shows scheduled to release in the near future. We can only hope that the new Kate McKinnon movies would be as good as some of her recent ones.
4. Bombshell (2019)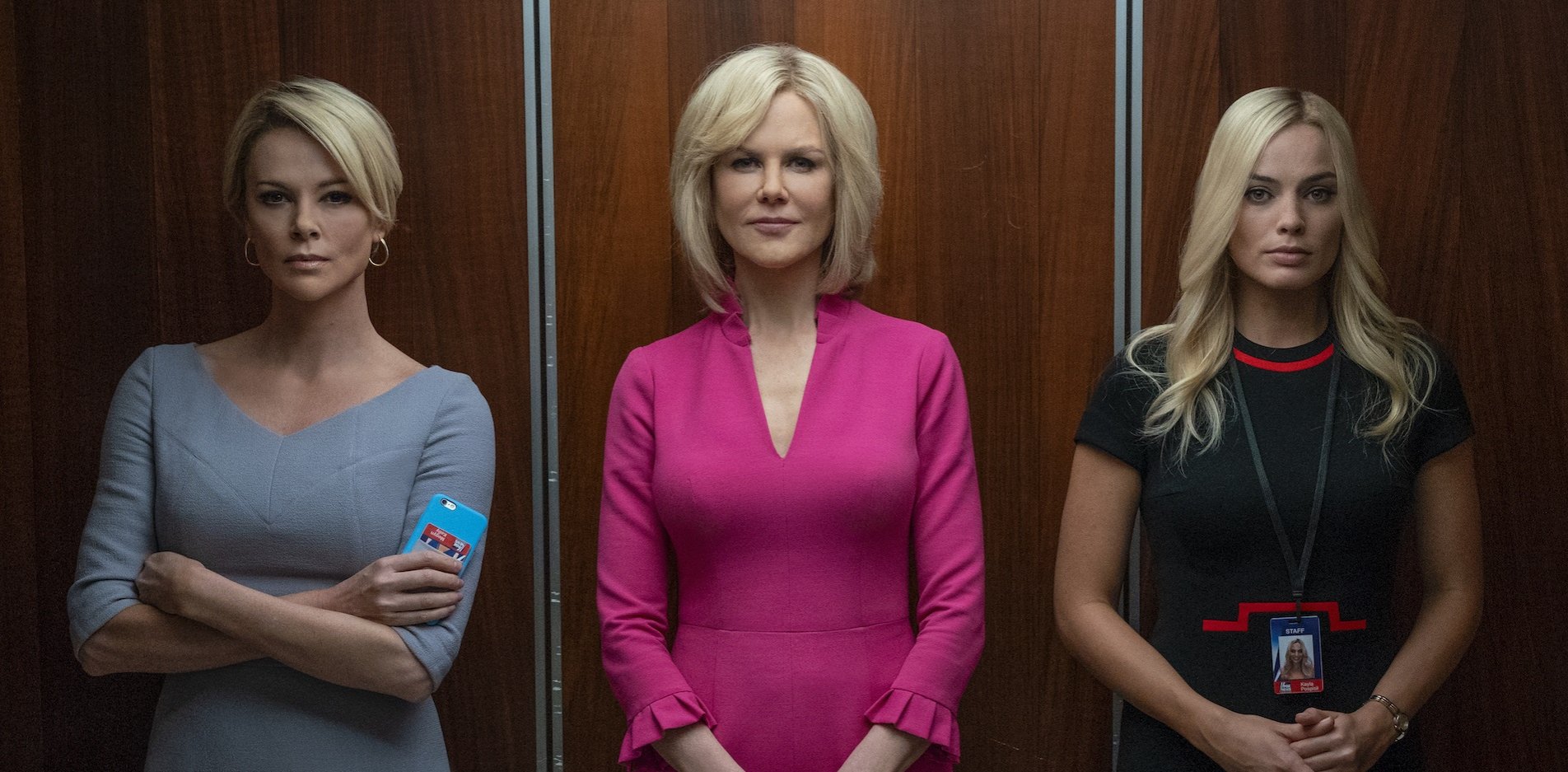 The upcoming untitled Roger Ailes movie is based on the infamous Roger Ailes sexual harassment campaign that culminated in Ailes' resignation as Fox New chief and a legal battle. The plot reportedly follows Ailes' fall from the zenith of power when a group of women takes a stand against his sexual misconduct within the workspace. Nicole Kidman plays Fox News anchor Gretchen Carlson, who sued Ailes for sexual harassment in 2016. Charlize Theron portrays Megyn Kelly, who changes the course of events on its head by going public. John Lithgow steps into the shoes of Ailes while Malcolm McDowell joins the project as News Corp chairman Rupert Murdoch. Details regarding McKinnon's character are under tight wraps.
Margot Robbie plays the fictional character of Kayla Pospisil, who will appear as a news producer. Other cast members include Allison Janney, Mark Duplass, Alice Eve, Brigette Lundy-Paine, Liv Hewson, and Alanna Ubach. Ailes stepped down from Fox News in July 2016 and died in 2017. The movie, which was previously titled 'Fair and Balanced,' is directed by Jay Roach from a screenplay by Charles Randolph. Lionsgate will release 'Bombshell' on December 20, 2019.
Read More: Upcoming Selena Gomez Movies
3. Saturday Night Live (1975 – )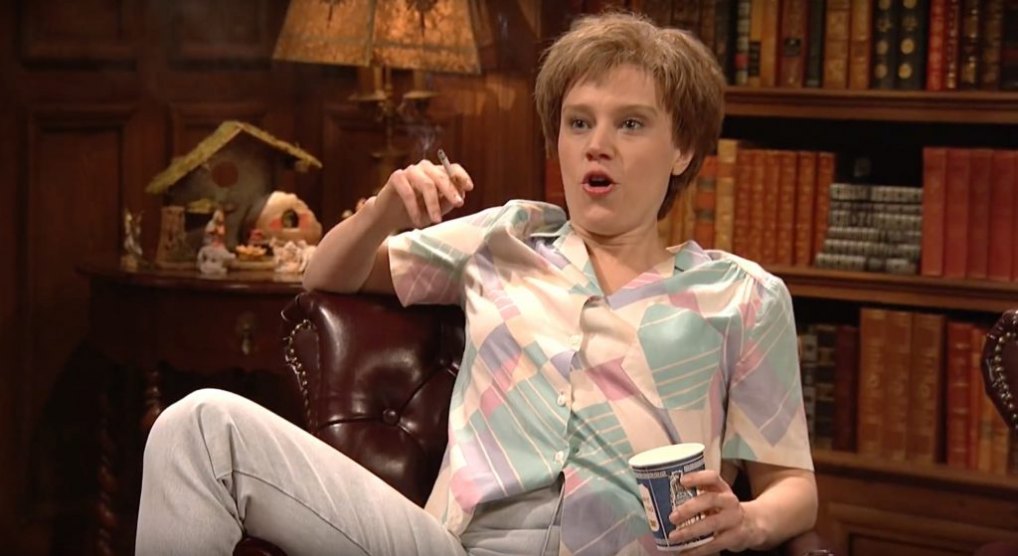 The forty-fifth season of 'Saturday Night Live' aired this fall, and the buzz is around the returning cast members. Kate McKinnon's contract with 'Saturday Night Live' ended with season 44, which concluded on May 18, 2019. However, both the actress and the makers of 'Saturday Night Live' haven't turned up with any official clarification yet.
During her seven-year stint at 'SNL,' McKinnon has played signature characters like Hilary Clinton, Supreme Court Justice Ruth Bader, Ginsburg, and Trump attorney Rudy Giuliani, among others. Her opening sketches are quite popular among 'SNL' followers. Apart from McKinnon, 'SNL' is expected to bring back other fan-favorite cast members like Cecily Strong, Aidy Bryant, Beck Bennett, Pete Davidson, and Leslie Jones.
2. The Lunch Witch (TBA)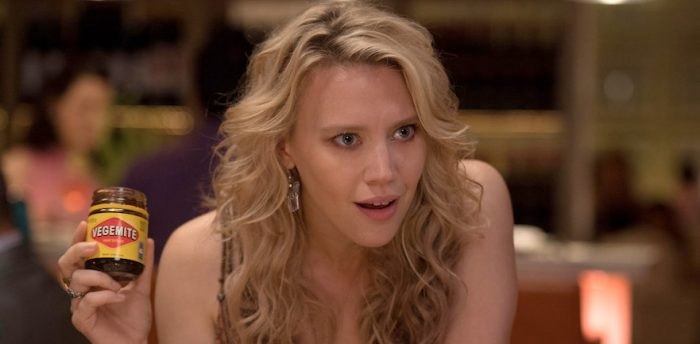 Kate McKinnon will play the lead role of Grunhilda, the lunch witch, in the upcoming feature adaptation of the book 'The Lunch Witch', by Deb Lucke. According to Variety, the plot follows Grunhilda, who is a descendant of great magical ancestry. But in a world where magic has become an obsolete phenomenon, she fails to make use of the numerous magical recipes inherited from her ancestors.
In order to make both ends meet, she works as a school lunch lady, where she uses the recipes to scare the kids with foul dishes. Her life turns upside down when she chances upon a timid schoolgirl. Michael De Luca produces the movie with Michael De Luca Productions. The release date and other details of 'The Lunch Witch' are still unknown.
Read More: Upcoming Aubrey Plaza Movies
1. The Dropout (TBA)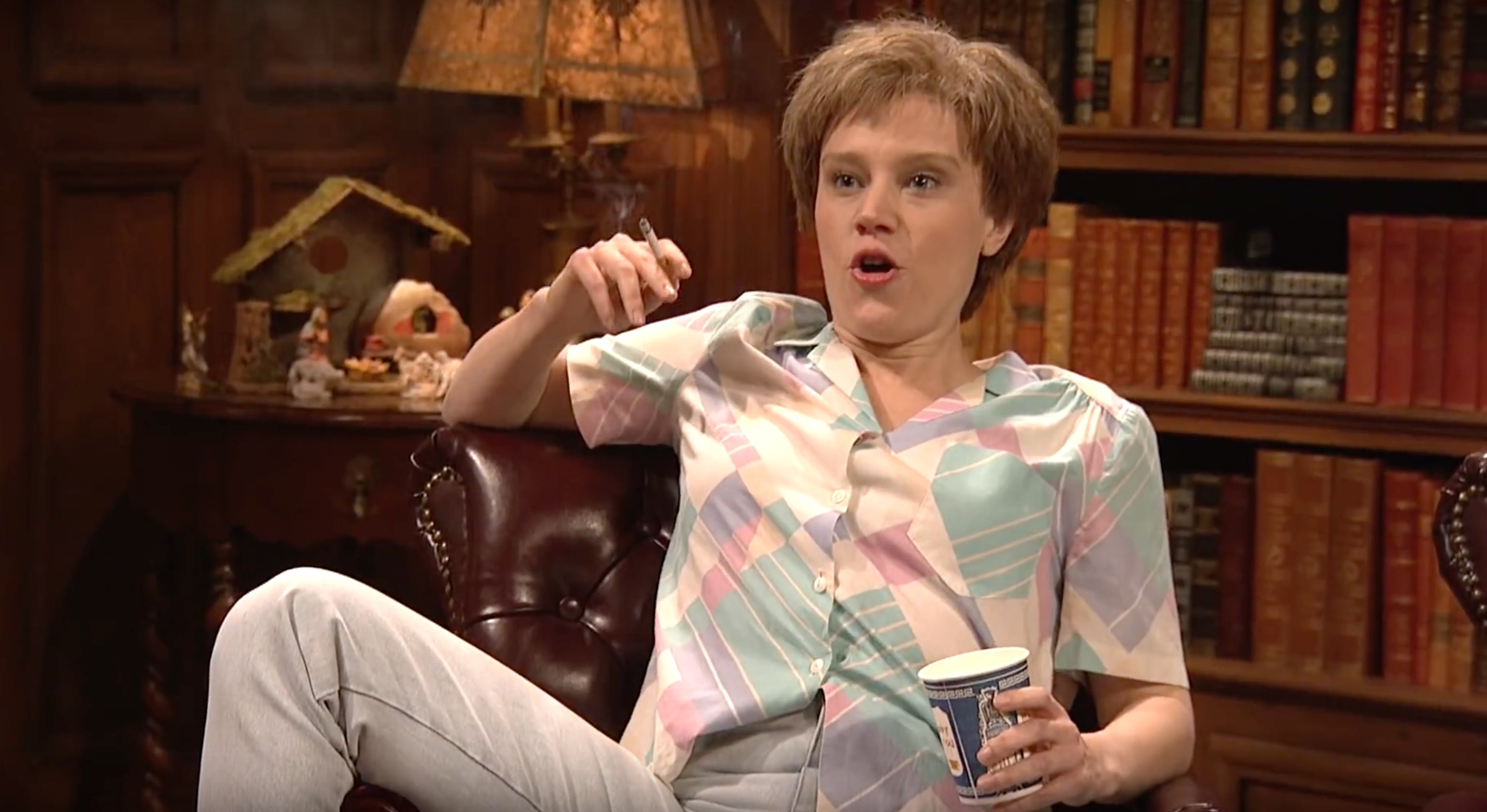 'The Dropout' is Kate McKinnon's most ambitious project after her 'Saturday Night Live' tenure. Apart from playing the lead role, the actress executive produces the show, which got a series order from Hulu earlier this year. The plot is based on the rise and fall of ABC News and ABC Radio's podcast entrepreneur, Elizabeth Holmes, and her business empire, Theranos. Holmes rose to fame when her company Theranos launched a revolutionary blood-testing scheme using a finger prick of blood.
By 2015, Holmes became the world's youngest self-made female billionaire and was billed as 'the next Steve Jobs.' But in the next year, reports of "massive fraud" started surfacing against Holmes and her company, whose credibility crumbled after the scandal. In 2018, a federal grand jury indicted Holmes for charges like issuing falsified blood test results to patients. Hulu hasn't revealed the premiere date and other cast details of the project yet.
Read More: Upcoming Daisy Ridley Movies
ALREADY RELEASED
Yesterday (2019)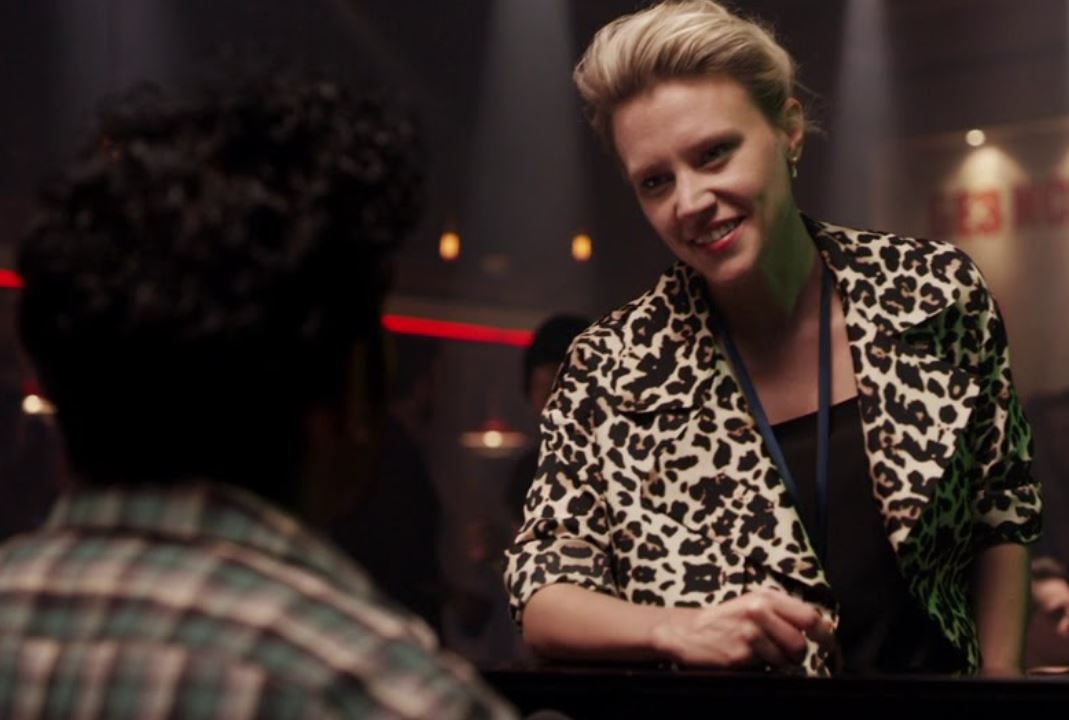 'Yesterday' is a musical comedy directed by Danny Boyle. Billed as a "Beatles-inspired" comedy, the movie stars Keta McKinnon, Lily James, Himesh Patel, and Ed Sheeran. The plot revolves around a desperate musician Jack Malik (Patel) who struggles to get hold of his ambitious dreams of making it big in the world of music. At the peak of hopelessness, a tragic accident changes his destiny forever. To the sheer surprise of Patel, he finds himself as the only person who remembers the legendary music band 'The Beatles' and their immortal songs. He seizes the opportunity and starts releasing 'The Beatles' songs as his own.
The music lovers, who can't recollect anything about 'The Beatles,' now consider Patel as a pop sensation. Kate McKinnon plays the role of Debra Hammer, the overzealous manager who stands by Patel's side in his journey to the top at the cost of 'The Beatles.' Lily James portrays Ellie Appleton, Patel's childhood friend, and a love interest who offers unconditional support to him. Danny Boyle directs the film from a script by Richard Curtis. 'Yesterday' released on June 28, 2019.