Katherine Heigl of 'Grey's Anatomy' and 'Suits' fame was born in Washington, D.C. She spent much of her childhood in New Canaan, Connecticut, where her family moved to shortly after her birth. The youngest of all, she grew up with two elder siblings Jon and Meg. A tragic incident devastated her when she was young as her elder brother Jason died in 1986 due to brain injuries from a car accident. When he was announced brain dead, her family made the difficult decision of donating his organs. This shocking incident helped her appreciate the value of life and made her realize the importance of organ donation. In fact, as a celebrity, she has used her position to create awareness about organ donation.
She began her career at the tender age of nine when her aunt clicked a few photographs of her to advertise a hair care product she had invented. Soon, she was attached to a top-notch modeling agency and became the face of a national commercial for Cheerios breakfast cereal. She has been a part of a number of modeling assignments and television commercials. Following that, she made her first film debut in 'That Night' (1992), and she soon came to the realization that acting is her true calling. She bagged a role in 'King of the Hill' (1993), Steven Soderbergh's critically acclaimed film. She got her first break as a leading actress in the 1994 film 'My Father the Hero' where she portrayed the role of a rebellious teenager.
Besides working on films, Heigl also continued her education and modeling. In the following years, she began to act in a number of films, including 'Under Siege 2: Dark Territory'. (1995), which was her first step into the genre of action films, and got the lead role in Disney's 'Wish Upon a Star' (1996), and 'Prince Valiant' (1997). In the year 1998, she appeared in the reworking of the classic Shakespearean play 'The Tempest', set against the backdrop of the American Civil War, where she shared the screen with Peter Fonda. She also explored the horror film genre with films like 'Bug Buster' (1998) and 'Bride of Chucky' (1998), and both the films received critical acclaim as well as notable commercial success. She was cast as Isabel Evans in the television show 'Roswell' (1999). At the same time, she continued to work on films such as '100 Girls' (2000), 'Valentine' (2001), and NBC's 'Critical Assembly' (2002).
In 2003, she acted in 'Descendant', a psychological thriller based on Edgar Allen Poe's short story 'The Fall of the House of Usher'. In 2005, she bagged a role in 'Grey's Anatomy', and went on to receive a nomination for the Golden Globe Award for Best Supporting Actress – Series, Miniseries or Television Film. She was also the recipient of the Primetime Emmy Award for Outstanding Supporting Actress in a Drama Series in 2007.
Heigl starred in director Judd Apatow's comedy film 'Knocked Up' (2007) which garnered huge commercial success. She has starred in '27 Dresses' (2008), 'The Ugly Truth' (2009), 'New Year's Eve' (2011), 'One for the Money' (2012), 'The Big Wedding' (2013), 'Unforgettable' (2017), and so on. In 2018, she became a part of the popular drama series, 'Suits'. Heigl has been closely involved with some charity programs and is associated with Best Friends Animal Society. She was bestowed with the "Presidential Service Award" by ASPCA for her work and contribution towards animal welfare. She has been vocal about the importance of organ donation and is the spokesperson for Donate Life America. So now you must be wondering what is the next Katherine Heigl movie or TV show? Well, here's the list of upcoming Katherine Heigl films and TV shows scheduled to release in 2019 and 2020. We can only hope that the latest Katherine Heigl movies would be as good as some of her recent ones.
4. Suits (2011- )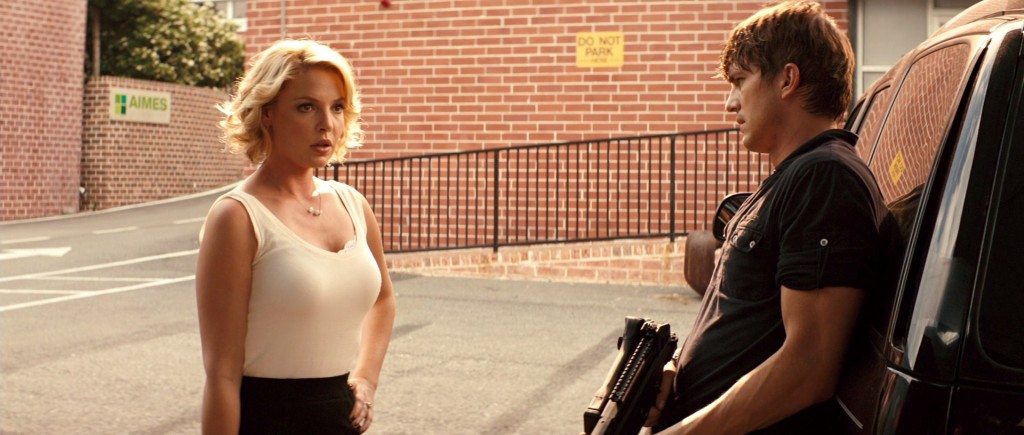 Aaron Korsh's legal drama TV series 'Suits' stars Gabriel Macht, Rick Hoffman, Patrick J. Adams, Meghan Markle, Sarah Rafferty, Gina Torres, Amanda Schull, Dulé Hill, Katherine Heigl, and many others. It is the longest-running series in terms of episodes and seasons on USA network. The series initially started off revolving around the life of a brilliant college dropout Mike Ross, who is on the run from a drug deal gone wrong. He finds a job for himself, working alongside Harvey Specter, one of the best lawyers in New York City. Katherine Heigl joined the cast of 'Suits' as Samantha Wheeler in 2018. On January 23, 2019, the show got renewed for a ninth and final season. The season containing ten episodes premiered on July 17 this year.
3. Our House (TBA)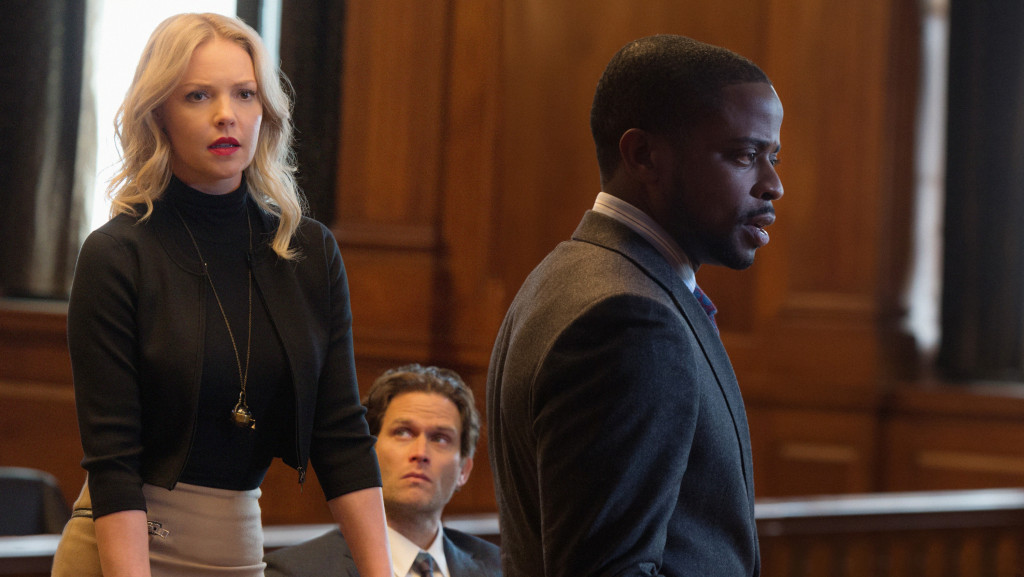 Katherine Heigl is all set to star in the forthcoming CBS sitcom pilot 'Our House', where she would be cast opposite Malcolm Barrett. Ginger Gonzaga, Fin Argus, Phil Hendrie, Nancy Lenehan, Randy Liedtke, Brianna Reed, Logan Reinhart, and Kyan Samuels are also on board as part of the cast. Written by Brendan O'Brien, the show follows a married couple Bridget and Shawn (played by Katherine Heigl and Malcolm Barrett) who try their best to raise their children with all the love and support Bridget never received in her childhood. The couple soon discovers the challenges of the task as her lunatic parents and siblings intrude into the scenario. The series does not have a scheduled premiere date as of yet.
2. I Saw a Man with Yellow Eyes (TBA)
Katherine Heigl has joined the cast of the psychological thriller film 'I Saw a Man with Yellow Eyes', directed and written by Castille Landon. The movie is also set to star the likes of Madison Iseman, Harry Connick Jr., Israel Broussard, Enuka Okuma, Eugenie Bondurant, Julia Vasi, Lindsay Lamb, Chiara D'Ambrosio, Bianca D'Ambrosio and others in various roles. 'I Saw a Man with Yellow Eyes' focuses on Rain, a schizophrenic teenage girl who is consumed with terrible hallucinations that her neighbor has kidnapped a child. Her parents put their best efforts to cover up their tragic secrets and aid her to live a normal life. The only person who believes and understands her is a boy called Caleb, someone whose existence she is not even sure of. The film is currently in the post-production stage and does not have a release date yet.
Read More: Upcoming Rachel Weisz Movies
1. Firefly Lane (TBA)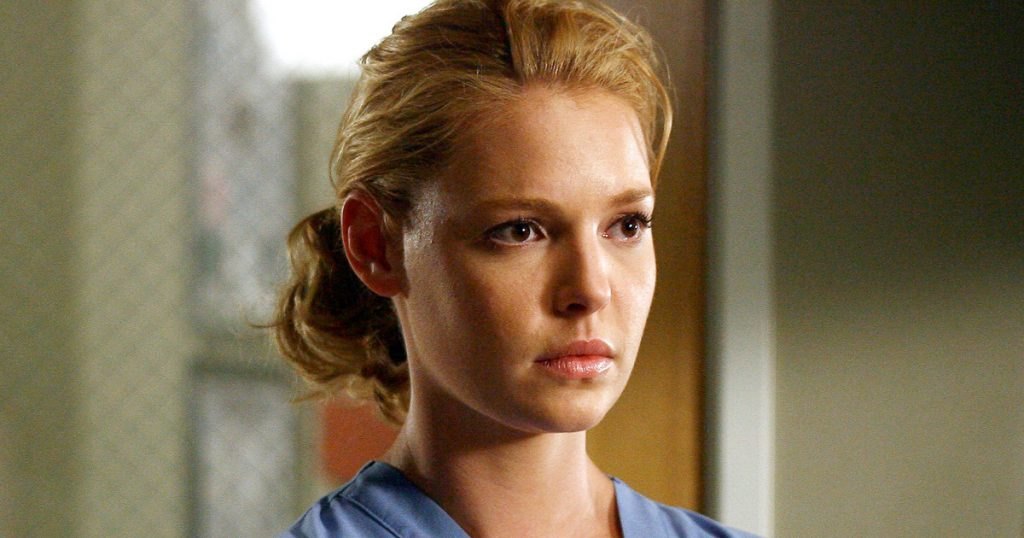 Katherine Heigl has been cast as one of the lead actors in Netflix's upcoming series, 'Firefly Lane', an adaptation of Kristin Hannah's novel of the same name. Heigl is going to play the character of Tully Hart, a magnetic, charming and fiercely ambitious woman. The plot revolves around Tully and Kate, who have been friends from a young age and eventually become inseparable. They remain best friends for almost thirty years, going through life's storms together, being each others' sharers of successes and failures. However, their friendship is broken apart when an unimaginable betrayal comes in the way of their life-long friendship, and it is hard to decipher whether the two would be able to reconcile or not.
Heigl is also going to be an executive producer for the series alongside Stephanie Germain and Lee Rose. The original author of the novel on which this series is based, Kristin Hannah, has joined as a co-executive producer. Apart from Heigl, the cast also includes Sarah Chalke, Ben Lawson, and others. It does not have a release date yet and we have to watch out for any official announcements to know when the series is going to premiere.
Read More: Upcoming Kristen Bell Movies