It is rare when performers achieve mainstream success and fame from appearing on television early on in their careers. Katie Holmes belongs to that rare kind. Having been the female lead for 'Dawson's Creek' from 1998 to 2003, Holmes would carry on that success and go on to appear in small budget indie films as well as blockbuster movies.
Born in Toledo, Ohio, Holmes did not hail from a film background. Her mother was a philanthropist and homemaker while her father was an attorney. She was raised Roman Catholic and graduated from the all-girls Notre Dame Academy, just like her mother before her.
She was an excellent student which culminated in her terrific score of 1310 out of 1600 in her SATs. While her father harbored ambitions of her becoming a doctor, Holmes veered towards other interests. At the age of 14, she started modeling classes which led her to the International Modeling and Talent Association Competition in 1996. After her performance in 'To Kill a Mockingbird', she was signed to an agent and the rest is history.
Holmes' exploits on the big screen are quite well documented with films such as 'Mad Money', 'Batman Begins' and 'Don't Be Afraid of the Dark'. She is on the verge of delivering some excellent work once again. Naturally, you must be wondering what is the next Katie Holmes movie or television show?
Well, the good news is that we have a clear answer to that question. Here's the list of upcoming films of Katie Holmes scheduled to release in the near future. We can only hope that the new Katie Holmes performances would be as good as some of her recent ones.
4. Brahms: The Boy II (2020)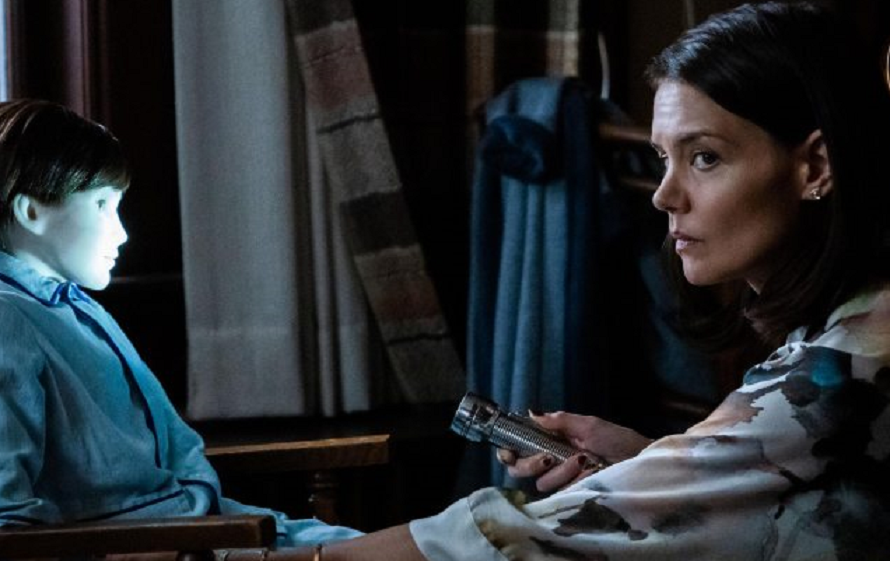 While Holmes has ventured into films of various genres, horror is probably the one genre in which the performer hasn't been seen much. In some time, she will rectify just that by starring in 'Brahms: The Boy II'. Directed by William Brent Bell, who returns from the preceding film 'The Boy', the film will star Ralph Ineson, Owain Yeoman, and Christopher Convery alongside Holmes.
While the original film received some flak for the uninspiring plot, the performances of the cast were deemed to be quite spirited. Director Bell infused some terrific twists and turns in a tale about a dysfunctional family and a damaged boy. Lauren Cohan and Rupert Evans were impressive as the unsuspecting but resilient nanny and the outgoing grocery dealer.
Both Jim Norton and Diana Hardcastle were excellent as the old, disturbed couple as well. Bell has a more celebrated cast member in Holmes this time around. With her acting chops on board, this film may well prove to be better than its predecessor. The movie releases on February 21, 2020.
3. The Secret: Dare to Dream (2020)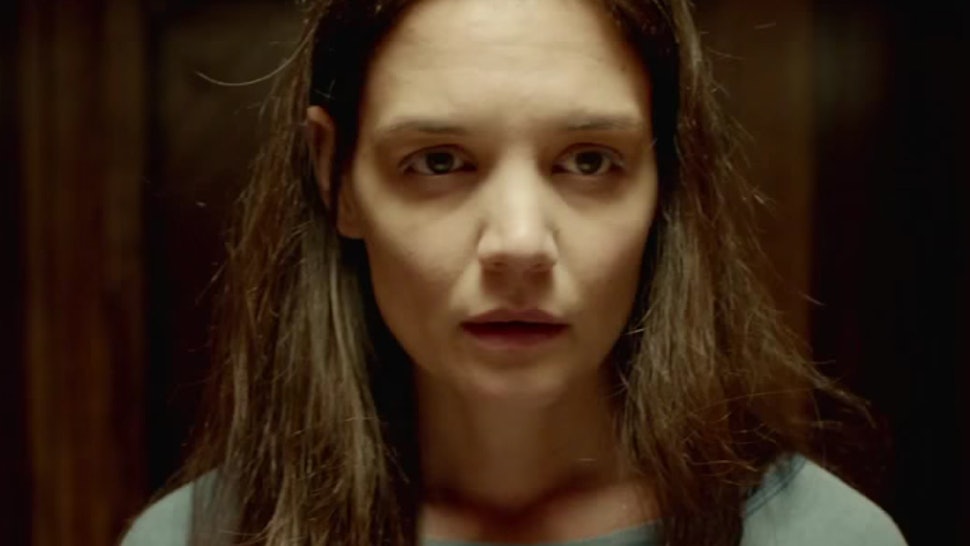 Self-help books have always been very impactful when they strike the right chord and go on to assume an indelible place in the collective consciousness. In 'The Secret', Rhonda Byrne gave expression to her New Thought beliefs in a way that appealed to millions of people worldwide and gave them optimism, hope, and the power of perspective.
Indeed, the book sold millions of copies upon its release in 2006, after a film was released based on the same subject. Byrne posits the Law of Attraction as a surefire means of getting what we really want by our thoughts. Needless to say, 'The Secret' revamped self-help books in the 21st century and gave rise to an entire franchise of more books ('The Power' and 'The Magic' being the other two), merchandise, and a widespread belief in the law of attraction. While a film on such a popular book was inevitable, its own swarming fame necessitates that full justice is done to it.
In 2017, a fictional film was announced that would be based on the book, with Holmes as its lead. Josh Lucas would star alongside her with Andy Tennant (of 'Hitch' fame) taking up directorial duties. With Bekah Brunstetter (of 'This Is Us' fame) as the writer, the romantic drama has all the signs of fulfilling its promise. The film releases on April 17, 2020.
2. No Apologies (TBA)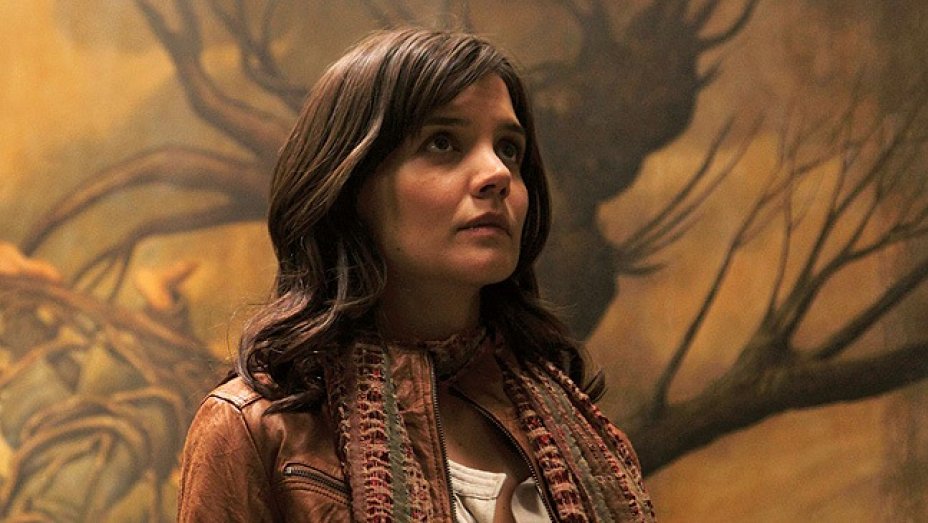 While having a massively interesting plotline and a top-notch star usually works well for TV pilots to be picked up, that isn't the case with every pilot that is pitched to network executives. 'No Apologies' falls in this unfortunate category, and it has been in this state of limbo for quite some time.
Holmes has not worked as a television regular since 'Dawson's Creek'. That was about to change with 'No Apologies' but sadly, it is still on the shelves with no confirmed broadcast date. The show, or to be more accurate, the pilot of the show has Holmes as an FBI agent who has an affair that changes her life for the worse and even threatens to impact her career.
As of May last year, Fox decided to pass over the pilot for a second time. The network instead favored 'Proven Innocent' from 'Empire' co-creator Danny Strong. It is a surprising coincidence that 'No Apologies' is co-created by Ilene Chaiken from 'Empire' again, along with Melissa Scrivner Love.
Sources still say the show could be greenlit for a midseason slot and could even shoot a new pilot episode. While all that is still somewhat in the air, for now, the possibility of seeing Holmes back on television and in such a nuanced role makes us look forward to the show, whenever it arrives.
Read More: Tom Cruise Upcoming Movies
1. Coda (TBA)
Unlikely duos have been one of the hallmarks of Hollywood success. Bert and Ernie, Han Solo and Chewbacca, and Abbott and Costello are only a few amazing examples of what unlikely duos can achieve given an interesting premise and fantastic chemistry. While not similar in tone to the other duos mentioned above, the upcoming 'Coda' does make use of an unlikely duo, brought to life by Patrick Stewart and of course, Holmes herself.
Stewart essays the role of Henry Cole, an agitated pianist who struggles with a sudden onset of stage fright that has crept in late in his musical career. He finds himself unable to gather any courage to perform any more, and cannot seem to come out of his rut.
However, upon an encounter with a younger, uninhibited music critic in Helen Morrison, played by Holmes, he suddenly finds genuine inspiration and another chance to soar high again. With a performer of Stewart's caliber paired alongside Holmes, this definitely makes the upcoming film a must-watch.
Read More: Upcoming Jamie Foxx Movies