Keegan-Michael Key was brought up as the adopted son of social worker couple Michael Key and Patricia Walsh. Later, Key met his biological mother and found two half-brothers who already died. Both his biological and adoptive fathers are African-Americans while the biological and adoptive mothers are both Caucasian. Key shot to fame as a stand-up comedian along with Jordan Peele. Together, they launched the popular sketch comedy show 'Key and Peele.' He emerged as a prominent actor with memorable supporting roles in a number of movies including 'Let's Be Cops,' 'Tomorrowland' and 'Pitch Perfect 2.' So now you must be wondering what is the next Keegan-Michael Key movie or TV show? Well, here's the list of upcoming Keegan-Michael Key films and TV shows scheduled to release in 2019 and 2020. We can only hope that the latest Keegan-Michael Key movies would be as good as some of his recent ones.
10. Toy Story 4 (2019)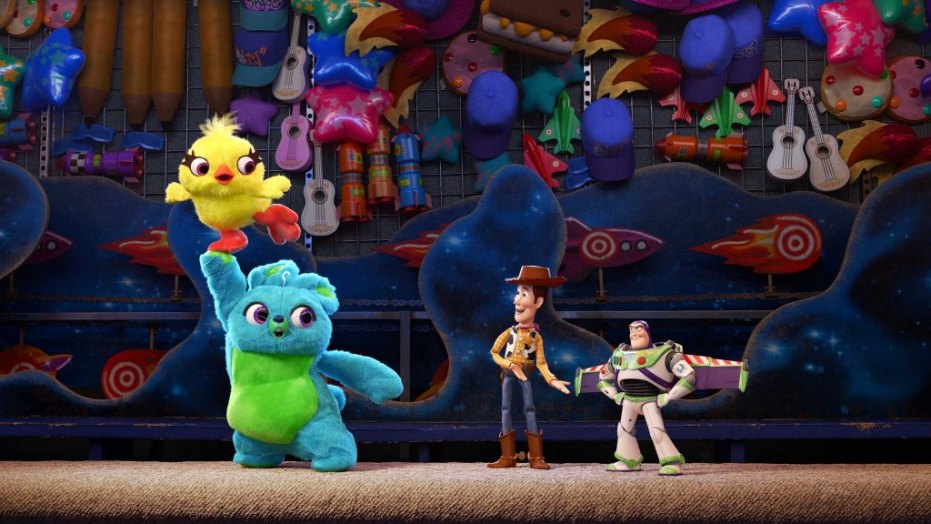 Pixar's latest addition to the 'Toy Story' film franchise, 'Toy Story 4' features Keegan-Michael Key as Ducky of the carnival toy duo, Ducky and Bunny. Jordan Peele lends his voice to Bunny, Ducky's partner in mischief. Other returning cast members are Tom Hanks (Woody), Tim Allen (Buzz Lightyear), Annie Potts (Bo Beep), and Bonnie Hunt (Holly). The fourth movie also introduces new cast members Tony Hale as Forky, Christina Hendricks as Gabby Gabby and Keanu Reeves as Duke Caboon. The plot reportedly follows Woody and Buzz who embark on a rescue mission when they learn that Froky has escaped Bunnie's room. 'Toy Story 4' is directed by Josh Cooley from a screenplay written by Stephany Folsom and Andrew Stanton. The movie comes to theaters on June 21, 2019.
9. The Lion King (2019)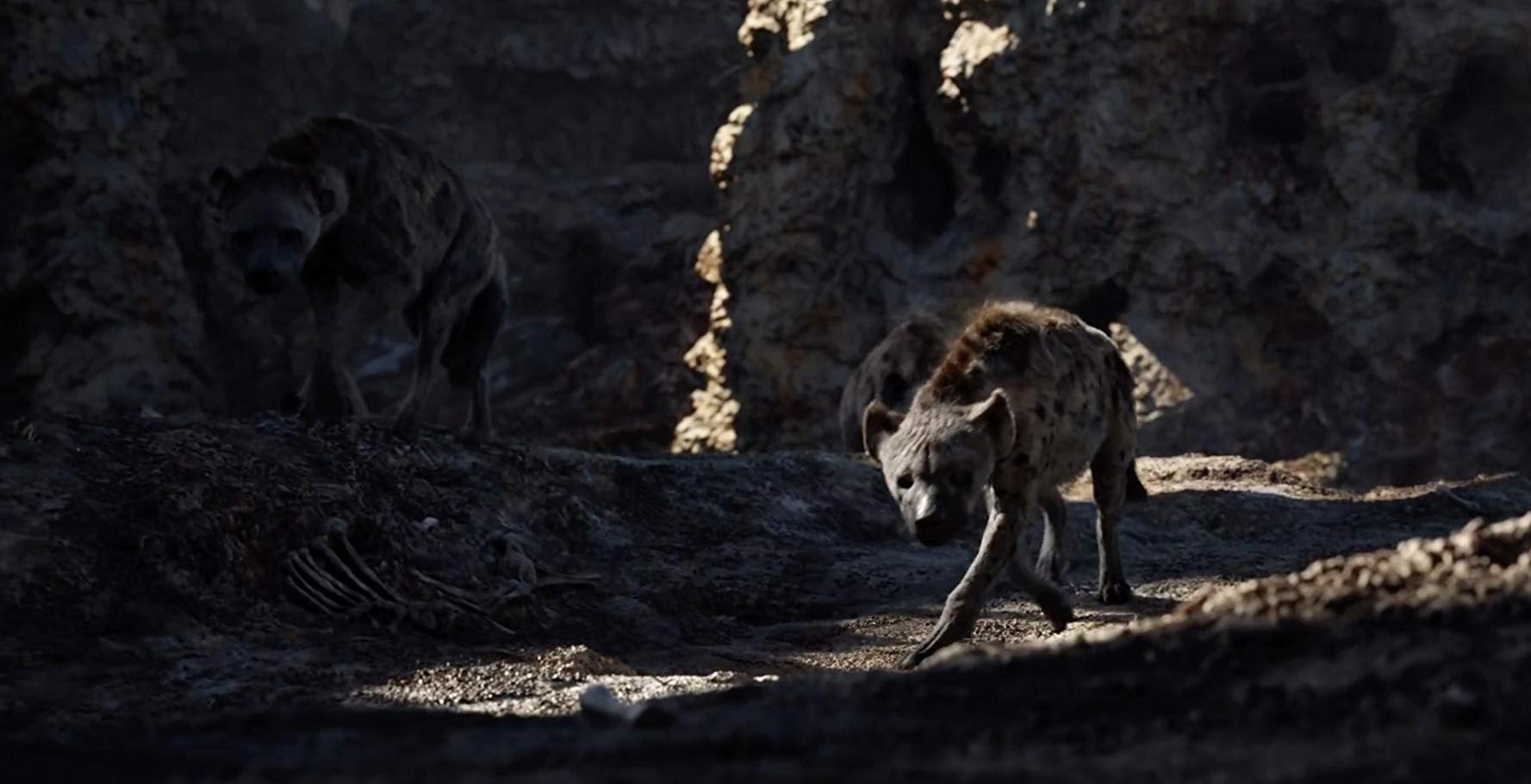 Disney's upcoming photo-realistic animated flick 'The Lion King' is a remake of the 1994 classic of the same name. Keegan-Michael Key voices Kamari, one of Scar's hyenas. Kamari is the new version of the vicious hyena named Ed in the 1994 original movie. Along with his friends, Shenzi and Aziz, Kamari works as Scar's henchman to execute his deadly schemes. The plot centers on the legendary Simba, the son of Mufasa and the Crown Prince of the Pride Lands. Donald Glover lends his voice to Simba while Seth Rogen voices Pumbaa, the warthog. Other members in the voice cast include Beyoncé, Shahadi Wright Joseph, Chiwetel Ejiofor, Amy Sedaris, James Earl Jones, Alfre Woodard, and Billy Eichner. Directed by Jon Favreau, who is known for 'The Jungle Book,' and written by Jeff Nathanson, 'The Lion King' is set to hit theaters on July 19, 2019.
8. The Dark Crystal: Age of Resistance (2019 – )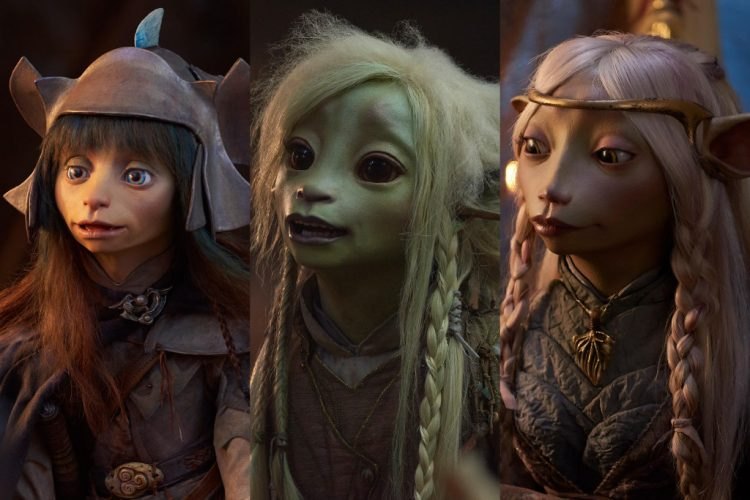 The long-awaited Netflix series 'The Dark Crystal: Age of Resistance' is a prequel to the cult 1982 Jim Henson film 'The Dark Crystal.' The plot centers on the magical world of Thra where the three Gelfings—Rian (Taron Egerton), Brea (Anya Taylor-Joy) and Deet (Nathalie Emmanuel)—embark on an adventure to save their world. Other cast members include Keegan-Michael Key, Alicia Vikander, Helena Bonham Carter, Harris Dickinson, Natalie Dormer, and Gugu Mbatha-Raw. Created by Jeffrey Addiss and Will Matthews, 'The Dark Crystal: Age of Resistance' premieres on Netflix on August 30th, 2019.
7. Playing with Fire (2019)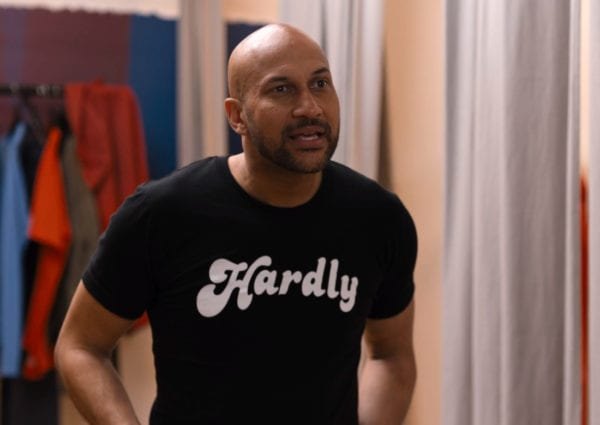 'Playing with Fire' is an upcoming family comedy starring John Leguizamo, Keegan-Michael Key, John Cena, Brianna Hildebrand, and Judy Greer. The plot follows a team of professional wildfire fighters who are stranded along with three clamorous children after rescuing them from a fire accident on Christmas Eve, according to THR. The movie is directed by Andy Fickman from a script by Dan Ewen and Matt Lieberman. Paramount Pictures will release the movie on November 8, 2019.
6. Dolemite Is My Name (2019)

Keegan-Michael Key will be seen alongside Eddie Murphy in Netflix's upcoming biopic of legendary comedian and producer of blaxploitation films in the '70s, Rudy Ray Moore. Titled 'Dolemite Is My Name,' the movie also stars Wesley Snipes, Mike Epps, Craig Robinson, Tituss Burgess, Da'Vine Joy Randolph, and T.I. Described as the "Godfather of Rap," Rudy Ray Moore broke out into the '70s Hollywood scene with his underground records peppered with acidic and sensual rhymes and comedy. While Eddie Murphy dons the role of Rudy Ray Moore, Keegan-Michael Key portrays the character of Jerry Jones. Directed by Craig Brewer and written by Scott Alexander and Larry Karaszewski, 'Dolemite Is My Name' is expected to drop in theaters in 2019.
5. All the Bright Places (2019)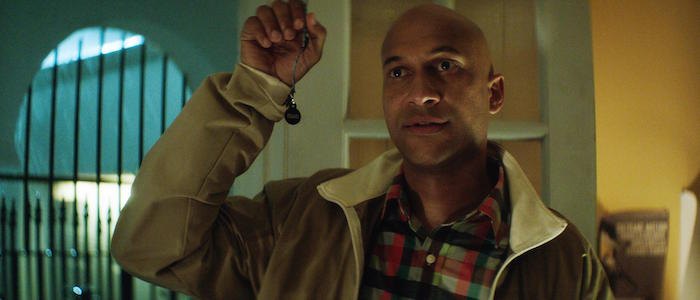 Keegan-Michael Key teams up with Elle Fanning, Justice Smith, Alexandra Shipp, and Luke Wilson for Netflix's upcoming YA adaptation 'All the Bright Places.' Based on the 2015 best-selling novel of the same name by Jennifer Niven, the plot follows Violet Markey (Fanning) and Theodore Finch (Smith), two high school friends who grapple with perils and insecurities of mental illness. 'All the Bright Places' is directed by Brett Haley from a script by Niven and Liz Hannah.
Read More: Upcoming Tom Hiddleston Movies
4. Green Eggs and Ham (TBA)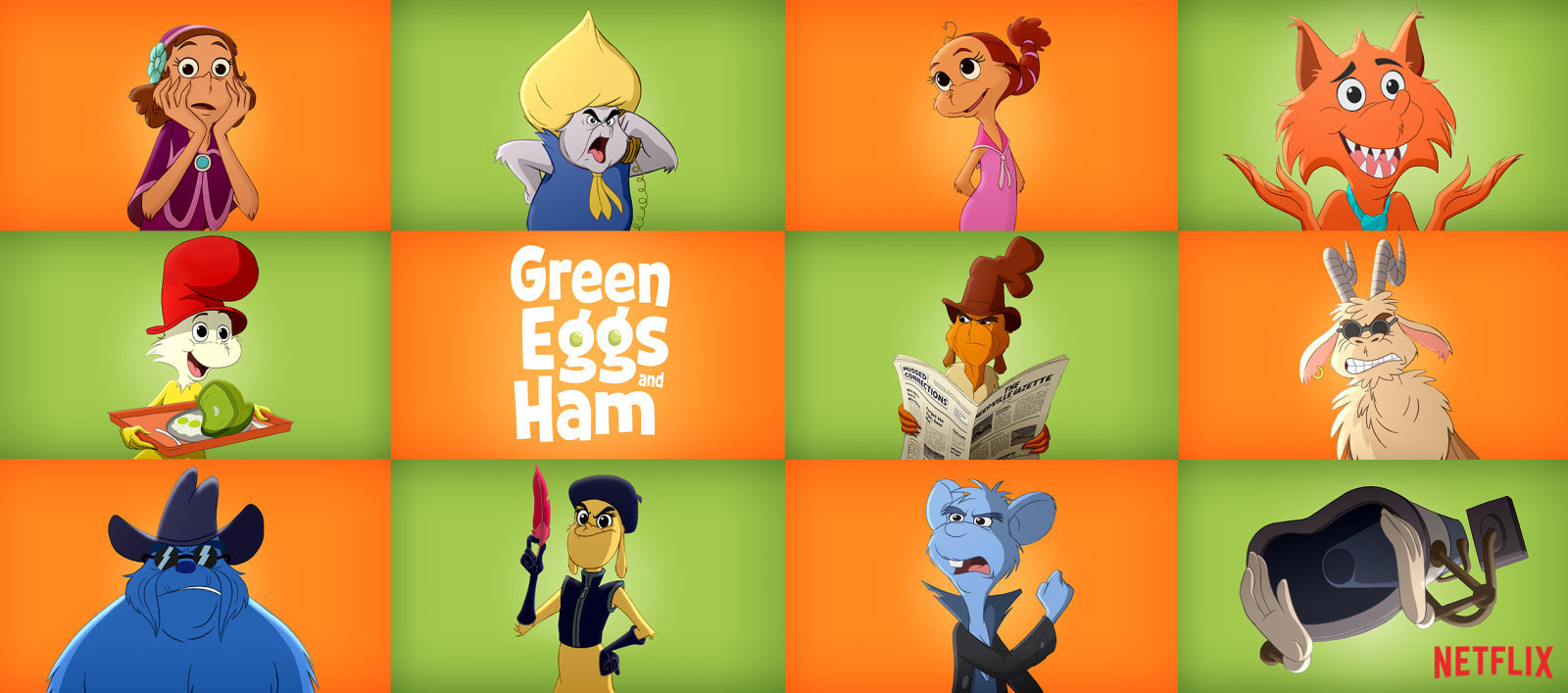 'Green Eggs and Ham' is an upcoming animated comedy series from Netflix starring Keegan-Michael Key, Adam Devine, Michael Douglas, Ilana Glazer, Diane Keaton, Eddie Izzard, and Tracy Morgan. The plot follows Guy and Sam, two friends who hit the road to save an animal on the verge of extinction. They go through life-altering experiences on the way while the strength of their friendship is being tested. Based on the 1960 book of the same name by Dr. Seuss, 'Green Eggs and Ham' comes to Netflix in the fall of 2019.
Read More: Upcoming Steve Carell Movies
3. Wendell and Wild (TBA)

Keegan-Michael Key reunites with his longtime comedy partner Jordan Peele for the upcoming stop-motion feature 'Wendell and Wild' from Netflix. Directed by Henry Selick, the movie features Key and Peele as the titular demon siblings who lock horns with their archrival to get their ticket out of hell. Selick co-wrote the script with Peele.
Read More: Upcoming Edward Norton Movies
2. Jingle Jangle (TBA)
'Jingle Jangle' is Netflix's first live-action original musical featuring Keegan-Michael Key, Phylicia Rashad, Anika Noni Rose, Madalen Mills, and Forest Whitaker. Written and directed by David E. Talbert, the musical centers on the heartwarming relationship between a toymaker (Whitaker) and his granddaughter (Mills), while the old man struggles to make his magical invention work before Christmas.
Read More: Upcoming Sean Penn Movies
1. Brain Games (TBA)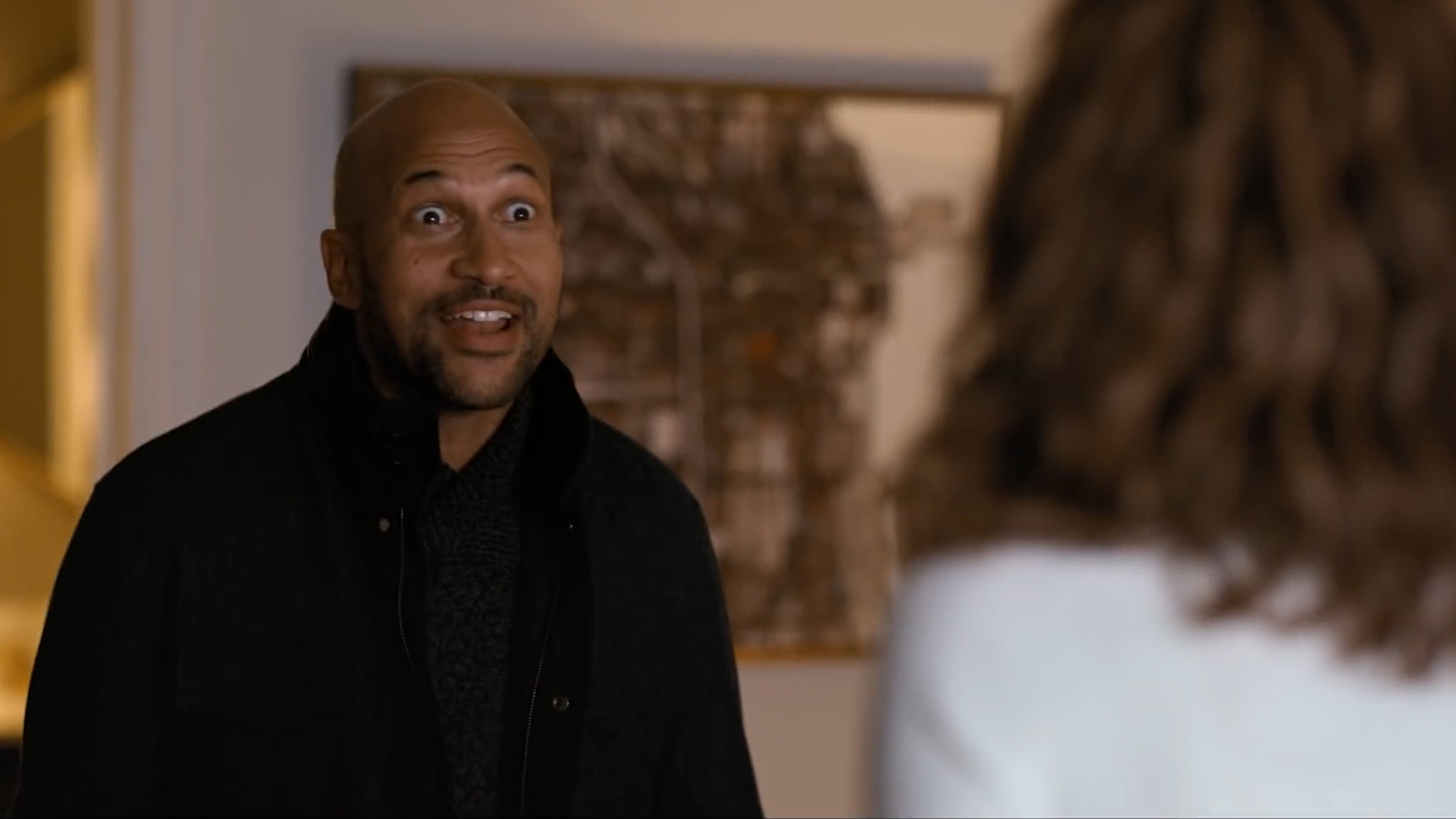 Keegan-Michael Key teams up with National Geographic to host the 'Brain Games' reboot. The eight-episode season will challenge prominent Hollywood celebrities to test their special brain power through various interactive games, and innovative social experiments. According to Deadline, Kristin Bell, Dax Shepherd, Drew Brees, Rebel Wilson, and Anthony Anderson will join Key, mentalist Lior Surchard and science communicator Cara Santa Maria in the first season of the show.
Read More: Upcoming Mark Ruffalo Movies