You might know Lauren Keyana Palmer better as Keke Palmer. She is an American actress, singer, songwriter, rapper, and television personality. Born in Harvey in Illinois, Palmer comes from a somewhat artistically inclined family since both her parents were professional actors before they settled into full-time jobs. In fact, Palmer's parents met in drama school. At a young age, Palmer sang in a church but began to gain exposure when she performed at a stage show at a tourist destination in Chicago.
In 2004, Palmer gained her first film role in 'Barbershop 2: Back in Business'. She starred alongside Queen Latifah in the movie, playing the part of her niece. Soon after that, Palmer's family decided to move to California, so that Palmer could pursue a career in acting. She also began pursuing her career in singing earnestly as well, and gained attention. Keke Palmer also gained a supporting role in 'Madea's Family Reunion' in 2006. However, her breakthrough role came in 'Akeelah and the Bee'.
Along with her singing career, Keke Palmer's acting career began to take off as well, and she appeared in movies like 'Cleaner' alongside Samuel L. Jackson. In 2012, Palmer appeared alongside the likes of Latifah and Dolly Parton in the movie, 'Joyful Noise'. She has also lent her voice to animated films like 'Ice Age: Continental Drift'. Apart from films, Palmer has also appeared in several television shows including 'True Jackson, VP', 'Scream Queens'. Recently, she was seen in the third season of 'Scream', a horror anthology series based on the movie of the same name and revolves around killers wearing the Ghostface mask, as they terrorize various individuals. So now you must be wondering what is the next Keke Palmer movie or TV show? Well, here's the list of upcoming Keke Palmer films and TV shows scheduled to release in 2019 and 2020. We can only hope that the latest Keke Palmer movies would be as good as some of her recent ones.
2. Hustlers (2019)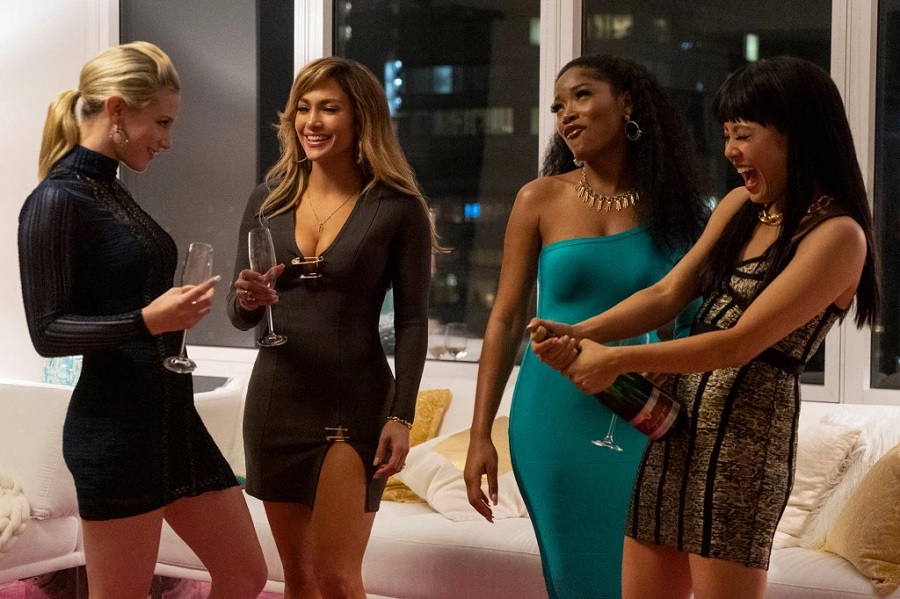 'Hustlers' is an upcoming comedy and crime drama that will release on September 13, 2019. The film has been written and directed by Lorene Scafaria. It is based on the New York magazine article which came out in 2015. Titled. 'The Hustlers at Scores', by Jessica Pressler, the article explores how a group of strippers began to embezzle money from the stock traders and CEOs who visited their club.
In the film, we will see the crew of strip club employees who run a savvy ring to give back to themselves. The group of strippers operate in New York City and are led by an ambitious single mother, played by Constance Wu. Together, they steal, lie, and hustle plenty of wealthy men at a time that the sex industry bottoms out due to the financial crisis in the late 2000s. A journalist who covers the story interviews one of the ringleaders to figure out where the operation went wrong. Keke Palmer appears as Mercedes, one of the strippers and an associate of Ramona. In case you are wondering who Ramona is, she is played by Jennifer Lopez. Ramona Vega is a veteran stripper who helps to set up the entire scam to help the other strippers who have fallen on hard times.
Read More: Upcoming Constance Wu Movies
1. #Twominutesoffame (TBA)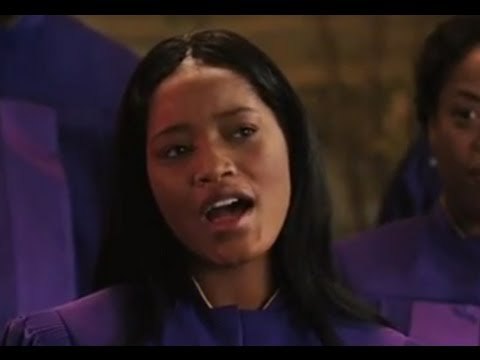 '#Twominutesoffame' is an upcoming comedy movie that tells the story of a stand-up comic who moves to Los Angeles to pursue a career after he becomes an online sensation due to videos of his act going viral. Jay Pharoah plays the lead role and his impressions of an Eddie Murphy-like comedian, who turns into a movie star, goes viral. Katt Williams appears in the role of the reigning king of comedy who just might be on the brink of losing his crown. He is upset when he is made fun of and plans a rude awakening for the new comedian in town. Keke Palmer appears in the role of Pharoah's character's love interest. Palmer's character suffers for a long time as the live-in lover. She has to watch Jay's character travel to Los Angeles, while she is stuck at home caring for his child and paying the bills. It will be interesting to see how Keke Palmer handles this comedy.
ALREADY RELEASED:
Strahan, Sara and Keke (2018-)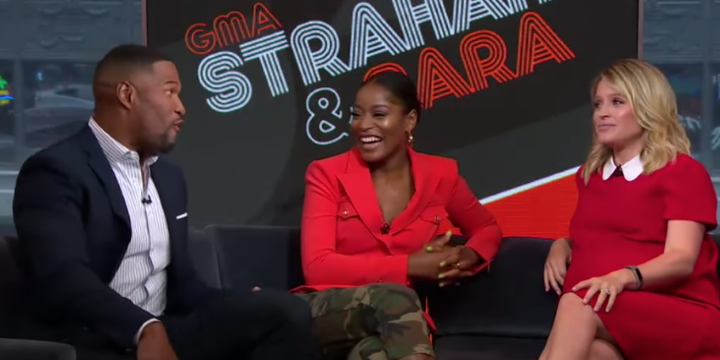 Let us start off with Keke Palmer's most recent gig. In August 2019, she joined 'Strahan and Sara', and the show was renamed to 'GMA3: Strahan, Sara and Keke'. Basically, Keke was filling in for Sara Haines, while the latter was on maternity leave, before joining as the third co-host. The series is an extension of ABC's national morning show, titled 'Good Morning America'.
Notably, the show has been running from 2018, and with someone of Keke Palmer's caliber now on board as the host, we expect good things from the series. Palmer's chemistry and popularity with the viewers have already been emphasized by the spokesperson of the show, and we have no doubts that she will only continue to improve on it, thus becoming someone that the audiences tune in to watch every time. The aim of the series is to get the viewers to focus more on the hosts and Keke Palmer seems to be the right person for the job in this case.
Read More: Upcoming Queen Latifah Movies