Considered as one of the freshest faces of Hollywood by the industry gurus, Kelli Berglund began her career at a younger age. She became a familiar face with the TV series 'Hip Hop Harry,' in TLC. popular TV appearances like 'Are You Smarter Than a 5th Grader' and 'America's Next Producer' cemented her reputation as an upcoming diva. Her household popularity attracted various brands like Old Navy, Hyundai, Bratz, McDonald's, and Mattel for signing her for their commercial campaigns.
Kelli Berglund caught the headlines with her performance in the Disney XD show 'Lab Rats.' She played the character, Bree, the only female cast in the show! The comedy followed three teenage super-humans struggling to adjust to the ways of the world after sent out from their creator's lab. Berglund's Bree was gifted with the lightning speed to hide from the human eyes. Berglund has grown from that 16-year-old girl in 'Lab Rats' to an attractive grown-up actress. The young actress also enjoys an immense fan following and bagged a number of accolades within her short career. At this point, the question that might be circling your mind is what is the next Kelli Berglund movie? Well, the good news is that we have a clear answer to that question. Here's the list of upcoming films of Kelli Berglund scheduled to release in 2018, 2019 and beyond. We can only hope that the latest new Kelli Berglund movies would be as good as some of her recent ones.
1. Animal Kingdom (TV Series, 2016 – )
When broadcaster TNT announced a reboot of their flagship drama series 'Animal Kingdom' for the fourth season, one of the recurring names was Kelli Berglund. The young sensation of Hollywood plays Olivia, the pretty and lucrative young college freshman. When she meets the mysterious 'J', played by Finn Cole, Olivia realizes the man has a knack for charming others. On top of that, J has a menacing connection with a crime family.
'Animal Kingdom' also stars Barkin as the matriarch of the crime family, while Shawn Hatosy, Ben Robson, Jake Weary, Finn Cole, Molly Gordon, and Carolina Guerra, appear in other key roles. Based on the Australian film of the same name, 'Animal Kingdom' tells the story of the Pettingill family. The matriarch, Barkin's Janine Cody and her kids run a family business of a crime syndicate. The series will start playing from the mid-2019.
2. Ghost in the Graveyard (2019)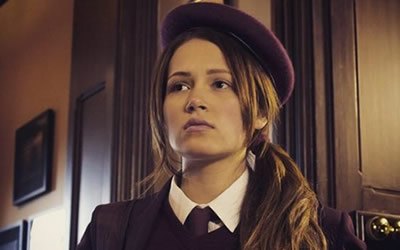 'Ghost in the Graveyard' is a supernatural thriller with Kelli Berglund, Royce Johnson, Jake Busey, Nikki Blonsky, and Jason James Richter play key roles. The movie is the directorial debut of Charlie Comparetto. 'Ghost in the Graveyard' tells the story of a vengeful lady ghost, Martha, who returns settle scores with children who witnessed her death during a game of Ghost in the Graveyard. Sally Sullivan, played by Berglund, who has been blamed for the murder for a long time, had to find out the reason behind Martha's blood revenge. As her search for a solution, deeply buried secrets are unearthed, making the sleepy town turbulent with mutual tensions and distrust. Based on a script written by director Charlie Comparetto 10 years ago, Ghost in the Graveyard will reach theaters near you this year.
Read More: Upcoming Lee Pace Movies
3. Fosse/Verdon (TV Series, 2019 – )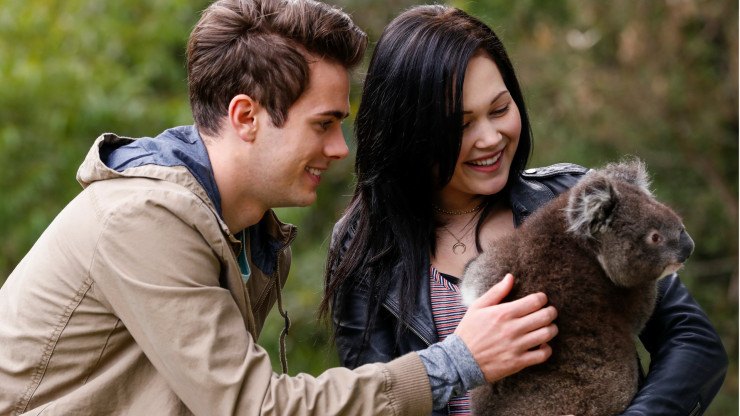 'Fosse/Verdon' is an eight-episode limited drama series starring Oscar winner Sam Rockwell and Oscar nominee Michelle Williams, as the influential choreographer/director, Bob Fosse, and Gwen Verdon, one of the greatest Broadway dancers of all time. The series chronicles the romantic and creative partnership between the creative legends, which changed the face of American entertainment forever. Kelli will be playing the younger version of Gwen Verdon. Other cast members include Norbert Leo Butz, Margaret Qualley, Evan Handler, Aya Cash, Nate Corddry, Bianca Marroquin, Paul Reiser, Ethan Slater, Byron Jennings, and, Laura Osnes. Sam Wasson wrote the screenplay of the series based on his Fosse biopic. 'Fosse/Verdon' will come to FX in spring 2019.
Read More: Upcoming Djimon Hounsou Movies
4. Now Apocalypse (TV Series, 2019 – )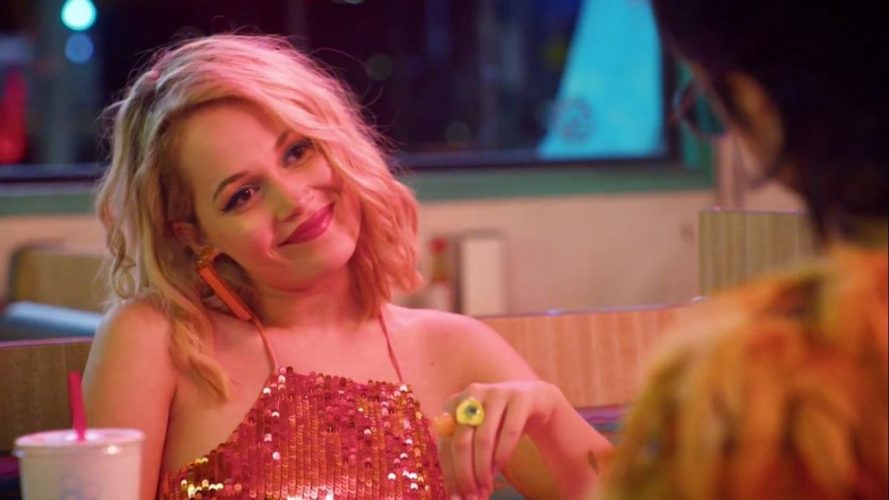 Starz's upcoming original comedy series 'Now Apocalypse' tops in many most expected lists this year for the names associated with it. Created by Gregg Araki and Steven Soderberg, the coming-of-age comedy has Kelli Berglund, Beau Mirchoff, Roxane Mesquida, and Avan Jogia in the lead roles. The 10-episode series follows Jogia'a Ulysses and his buddies Carly, played by Berglund, Ford, played by Mirchoff and Severine, played by Mesquida. The quadrant passionately pursues love, sex and fame in the throbbing metropolis of Los Angeles. Berglund's Carly is a wannabe actress who wants to make it big in Hollywood and reportedly will have some intense moments of acting. Now Apocalypse; will debut on March 10, 2019, on Starz.
Read More: Upcoming Annette Bening Movies