Who could forget the naked man jumps out of the trunk of a car attacks Bradley Cooper with a crowbar in the movie 'The Hangover?' The 2009 Bradley Cooper movie indeed launched Ken Jeong's prolific career which includes some of the biggest comedies of the 2000s. Since then, Jeong never let go of his characters unnoticed in any TV show or movie he's in, even though it is a couple of minutes, naked!
Ken has a past life as a doctor. He left that lucrative profession to make it big in Hollywood. His roles in 'Community' and 'The Hangover' not only changed the course of his career but also redefined the perception of the Asian American actors working in Hollywood. At this point, the question that might be circling your mind is what is the next Ken Jeong movie? Well, the good news is that we have a clear answer to that question. Here's the list of upcoming Ken Jeong films scheduled to release in 2019 and 2020. We can only hope that the latest Ken Jeong movie and tv shows would be as good as some of his recent ones.
1. The Kids Are Alright (TV Series, 2018 – )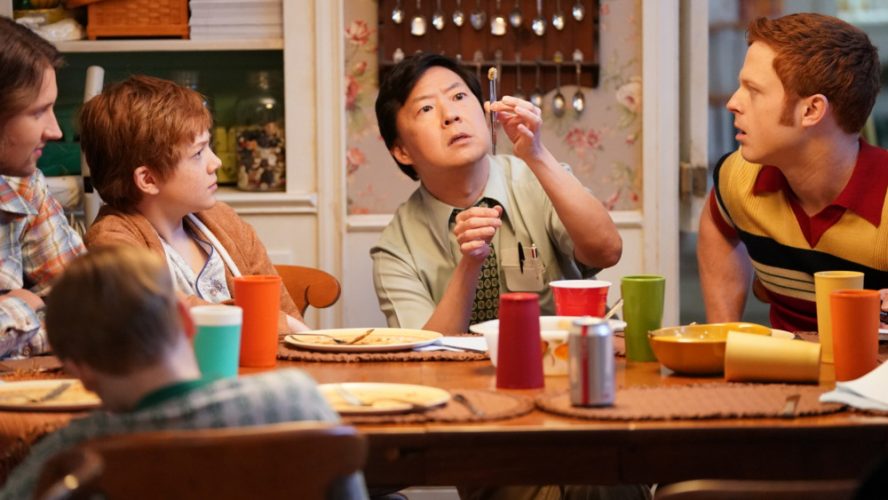 For the ardent fans of ABC's 'The Kids Are Alright,' the presence of Ken Jeong as a guest star was a bonus. On the show, Jeong plays Grover, Mike's colleague who considers himself as an amateur detective. After arriving at the Cleary house as a guest, he embarks on a keen mission to find who broke the family's dining room table.
2. Magnum P.I. (TV Series, 2018 – )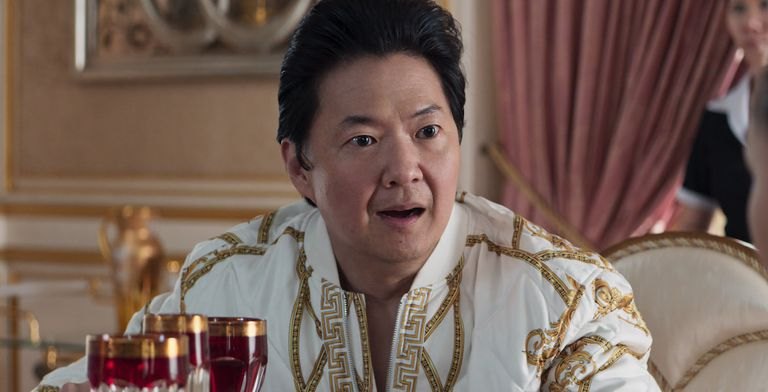 BS's Magnum P.I. Reboot has an array of guest actors in this season. Reports reveal that Ken Jeong joins the series as Lee Ji-Won, a local private investigator who enjoys playing poker with Jay Hernandez's Magnum. He enters the plot with a case, to find the true identity of a man's comatose fiancee after her face changed drastically after extensive facial surgery.
3. The Simpsons (TV Series, 1989 – )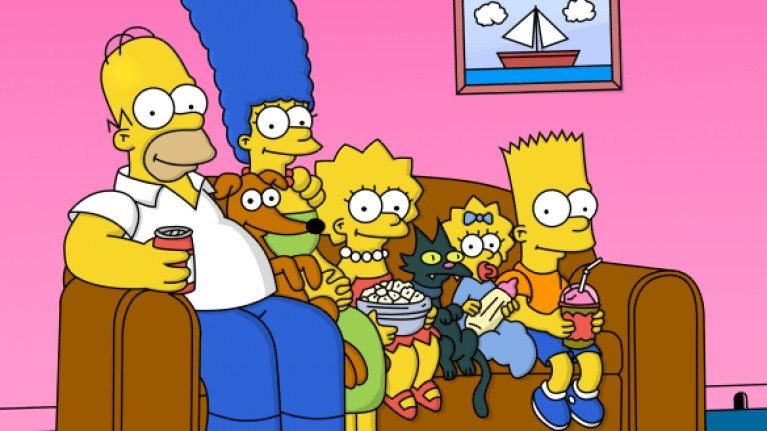 Ken Jeong fans can hear him voicing a character in the season 30 episode of the animated series 'The Simpsons.' The episode is titled 'E My Sports,' while the season 30 ranks as one of the Top 5 comedies among Adults 18-49. Besides Ken, 'The Simpsons' season 30 features Awkwafina, Judy Blume, Ken Burns, Nicole Byer, Guillermo del Toro, Will Forte, John Lithgow, Dave Matthews, and J.K. Simmons as a guest star. Recently, Fox has renewed 'The Simpsons' for seasons 31 and 32, a moment of celebration for the fans of the longest-running primetime scripted show in television history.
4. Wonder Park (2019)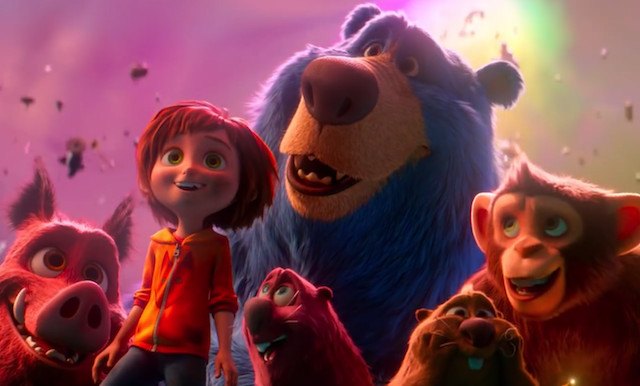 Nickelodeon Movies' animated roller coaster ride 'Wonder Park' has Ken lending his voice for one of the key characters. The movie follows imagination of a wildly creative girl named June who nurtures an ambitious design for her own amusement park. Besides Ken, the voice cast also includes Jennifer Garner, Matthew Broderick, John Oliver, Mila Kunis, Kenan Thompson, Norbert Leo Butz, Brianna Denski, and Ken Hudson Campbell. Paramount is releasing 'Wonder Park' on March 15, 2019.
5. Elsewhere (2019)
'Elsewhere' is the English-language debut of writer-director Hernán Jiménez, known for Costa Rica's official submission for last year's best foreign-language film Oscar, 'Entonces Nosotros.' The movie tells the story of Bruno, played by Young, who is determined to take back a seaside cottage from his in-laws. The cottage has emotional value in his life as it was built by him and his late wife together. Parker Posey and Ken Jeong lead the cast which also includes Aden Young, Beau Bridges, Jacki Weaver, and Jackie Tohn.
6. Boss Level (2019)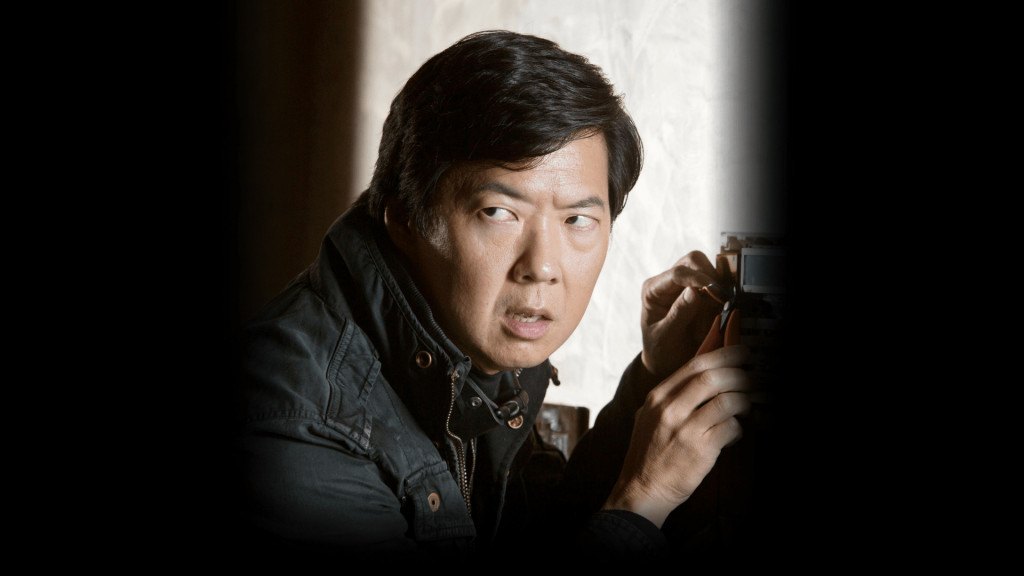 Ken Jeong is all set to play opposite Mel Gibson, Frank Grillo and Naomi Watts in the upcoming action thriller 'Boss Level.' The movie is directed by Joe Carnahan and follows Roy, played by Grillo, a retired Special Forces veteran officer. He has been trapped in a dangerous and mortal never-ending loop and he had to stop them at any cost. Jeong plays play Chef Jake, who owns the restaurant where Roy finds himself every morning as he is forced to repeat his day by an unknown nemesis.
7. My Spy (TBA)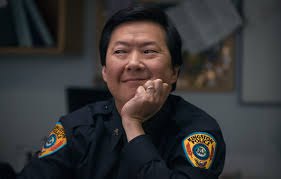 STXFilms has roped in Ken Jeong, Parisa Fitz-Henley and Chloe Coleman for Dave Bautista's action-comedy 'My Spy.' The movie centers on the father-daughter like relationship between Bautista and Chloe Coleman. Baustita plays a hardened CIA operative who had to join hands with a talented young girl under some weird circumstances. Ken Jeong character Kim will add the humor quotient of the movie.
8. The Opening Act (TBA)
'The Opening Act' is a coming-of-age comedy by writer-director Steve Byrne. The movie follows Will O'Brien, played by Yang, an ordinary man who has a lifelong hidden dream of being a successful stand-up comedian. O'Brien's time comes when he meets his favourite comedian Billy G during a weekend tour. Besides Ken, the movie also features Cedric The Entertainer, Whitney Cummings, Jermaine Fowler, Alex Moffat, Iliza Shlesinger, and Felipe Esparza.
9. El Tonto (TBA)
Charlie Day's feature directorial debut, 'El Tonto' has Adrien Brody and Ken Jeong in key roles. 'El Tonto' tells the story of The Fool, played by Day, who has been neglected by everyone and becomes a Hollywood one day! Ray Liotta, Travis Fimmel, Dean Norris, and Edy Ganem also play important roles alongside Ken in the movie.
10. Occupation Rainfall (2019)
Ken Jeong is filming for 'Occupation: Rainfall,' the sequel to the 2018 Australian science-fiction movie 'Occupation.' Director Luke Sparke returns to helm the sequel with Temuera Morrison, Dan Ewing, Stephany Jacobsen, Aaron Jeffery, Zac Garred, Izzy Stephens, Trystan Go, Lawrence Makoare, Vince Colosimo, and Tamala Shelton join the cast list.
Read More: Upcoming Bradley Cooper Movies
11. The Emperor of Malibu (TV Series)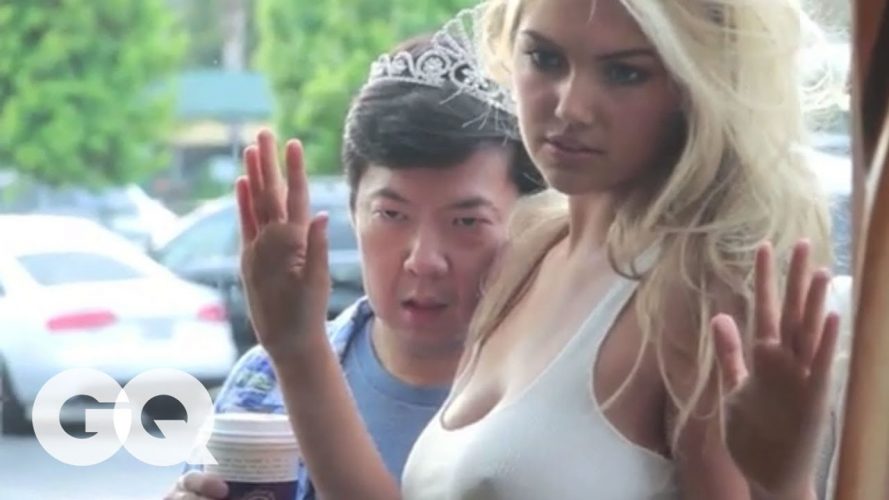 Ken fans can't wait to watch him playing the lead in CBS' multi-camera comedy 'The Emperor of Malibu.' Reports suggest that Ken will play a Chinese billionaire who announces his engagement to an American woman. The family embarks on a mission to win back the son.
Read More: Kevin Hart Upcoming Movies