Kerry Washington is an American actress. She has gained wide public recognition for starring in the ABC drama 'Scandal', a Shonda Rhimes series in which she played Olivia Pope, a crisis management expert to politicians and power brokers in Washington, D.C. Washington is also a producer attached to the project. For her role, she has been nominated twice for a Primetime Emmy Award for Outstanding Lead Actress in a Drama Series, Screen Actors Guild Award for Outstanding Performance by a Female Actor in a Drama Series, and a Golden Globe Award for Best Actress in a Television Series.
She made her screen debut in the ABC telefilm 'Magical Make-Over' in 1994. She was in the cast of the 1996 PBS sketch comedy-style educational series 'Standard Deviants', and she appeared in the feature film 'Our Song' in 2000. She went on to appear in several movies, including 'Save the Last Dance' in 2001 and 'The Human Stain' in 2003. In 2002 she played Chris Rock's love interest in the spy thriller 'Bad Company', a film that represented a turning point for her because it was the first time in her career that she had made enough money annually to qualify for health insurance under SAG.
In 2004, she played the female lead in Spike Lee's 'She Hate Me', and received strong reviews for her performance. After 2004, she had parts in 'Mr. & Mrs. Smith' in 2005, 'Little Man' in 2006, 'I Think I Love My Wife' in 2007, and as a wife of 1970s Ugandan dictator Idi Amin in the UK historical drama 'The Last King of Scotland' in 2006. She is also known for her roles as Della Bea Robinson, in the film 'Ray' in 2004, as Alicia Masters in the live-action 'Fantastic Four' films of 2005 and 2007, and as Broomhilda von Shaft in Quentin Tarantino's 'Django Unchained' in 2012.
She has also appeared in the recurring role of Chelina Hall on the ABC television series 'Boston Legal', and in several episodes of the A&E cable-TV series '100 Centre Street'. In 2007, she co-directed and appeared in the music video for hip-hop artist Common's song, "I Want You", the fourth single from his album 'Finding Forever' and became a spokesperson for L'Oréal, appearing in commercials and ads alongside fellow actresses, Scarlett Johansson and Eva Longoria, Gong Li, Michelle Yeoh, Dian Sastrowardoyo, Aishwarya Rai, Maya Karin and model Doutzen Kroes.
From April 2012 to April 2018, she starred in the ABC drama series 'Scandal', created by Shonda Rhimes, as Olivia Pope, a crisis manager who runs her own crisis management firm called Pope & Associates in Washington, D.C. The show has been a commercial and critical success and has been called one of the most talked-about drama series on Facebook and Twitter. Her performance has earned positive reviews, and in 2013, she won the award for Outstanding Actress in a Drama Series at the 44th NAACP Image Awards and was also presented with the NAACP President's Award. In April 2014, Time magazine included Washington in its annual Time 100 list. In 2016, she portrayed Anita Hill in the HBO television film 'Confirmation', for which she was nominated for a Primetime Emmy Award for Outstanding Lead Actress in a Limited Series or a Movie.
At this point, the question that might be circling your mind is what is the next Kerry Washington project? Well, the good news is that we have a clear answer to that question. Here's the list of upcoming Kerry Washington films and television shows scheduled to release in the near future. We can only hope that the latest Kerry Washington movie would be as good as some of her recent ones.
3. Little Fires Everywhere (2020-)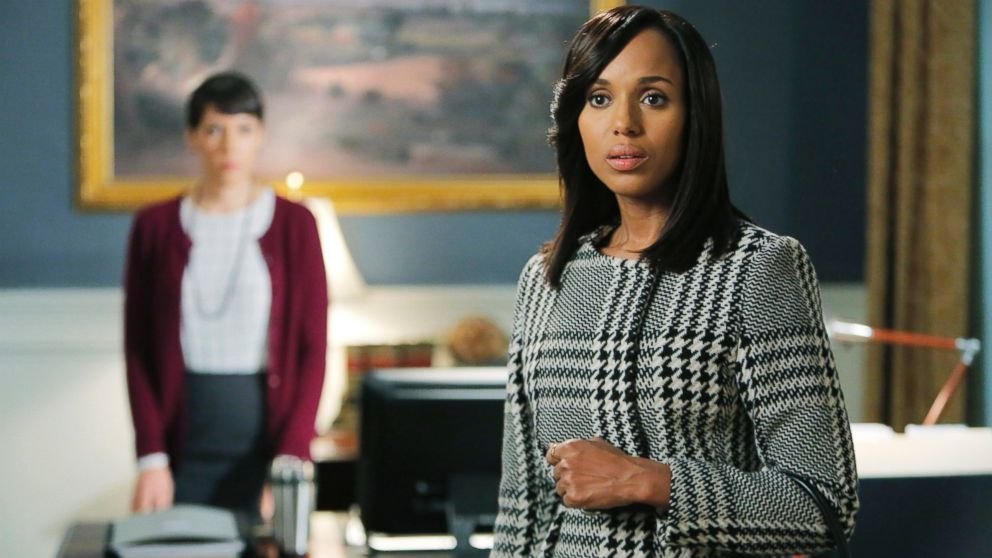 'Little Fires Everywhere' is an upcoming American drama miniseries based on the book of the same name written by Celeste Ng that is set to consist of eight episodes and premiere on Hulu. The series stars Reese Witherspoon and Kerry Washington who are also set to executive produce alongside Liz Tigelaar, Lauren Neustadter, and Pilar Savone.
'Little Fires Everywhere' follows the intertwined fates of the picture-perfect Richardson family and an enigmatic mother and daughter who upend their lives. The story explores the weight of secrets, the nature of art and identity, the ferocious pull of motherhood – and the danger in believing that following the rules can avert disaster.
Read More: Upcoming Ice Cube Movies
2. The Prom (2020)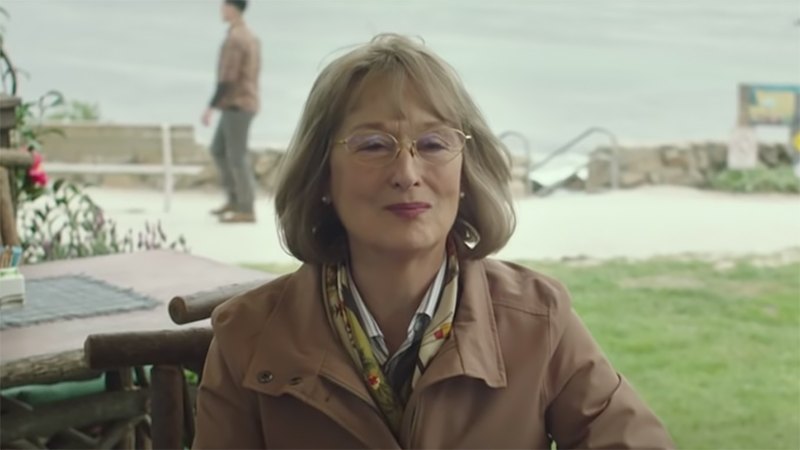 When Ryan Murphy's name is attached to any musical, it is enough to make us sit up and take notice. 'The Prom' is an upcoming comedy-drama that is slated to be released on Netflix. Murphy has rounded up a fantastic cast for the film including the likes of Meryl Streep and Nicole Kidman. Washington stars alongside them, and there is no doubt that the actress is in illustrious company. However, knowing her prowess, she will be sure to stand out even amidst such talent.
The plot is basically slated to follow a troupe of theater stars who are hilariously self-obsessed. They decide to swarm into a conservative town in Indiana when they get to know that a high school girl could not take her girlfriend to prom. Perhaps the liberal sensibilities clashing with the conservative sense of morality will form the basis of 'The Prom'. The down and out actors make the girl's prom their cause, which is what Murphy will show in his upcoming project. It is slated to be released in 2020, but since the project is in pre-production stages, there is no release date yet.
1. 24-7 (TBA)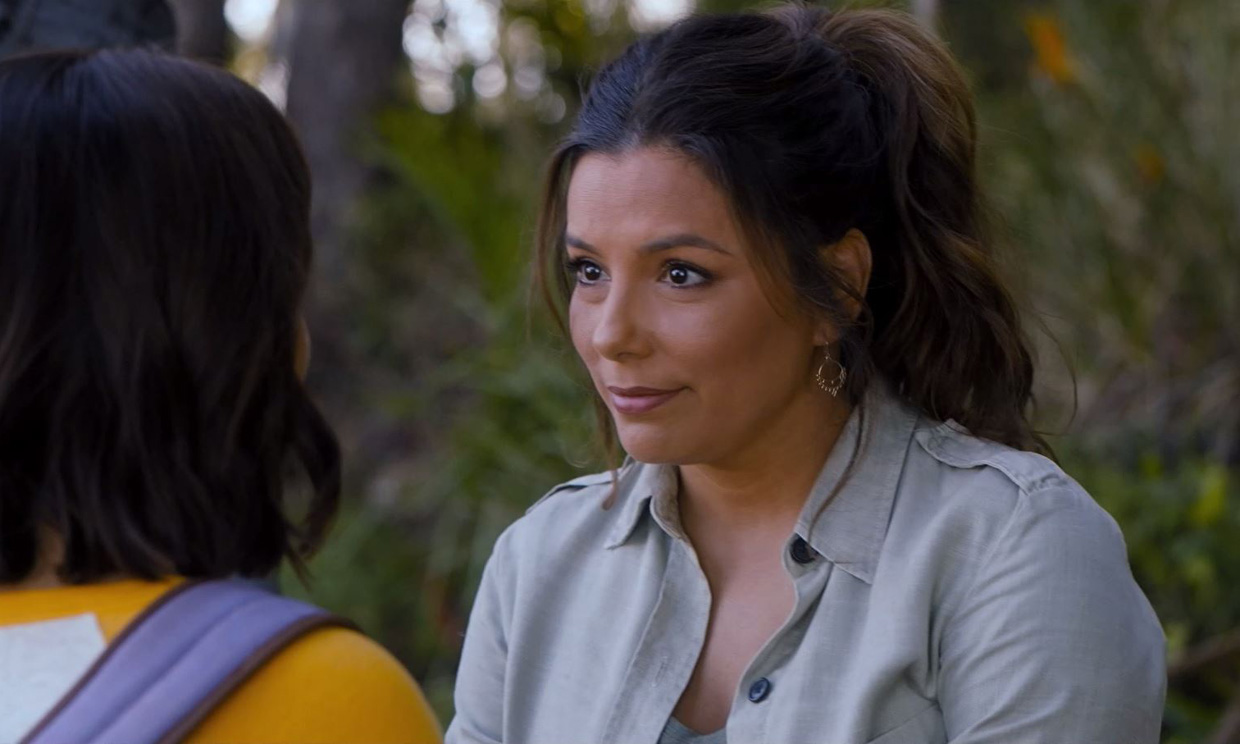 '24-7′ is an upcoming comedy that is sure to address and expose the everyday workplace sexism that exists, where men are often seen as better employees than women. The movie has been written by Sarah Rothschild. The plot follows a group of female employees at an accounting firm, who are forced to band against a similar group of male employees, in order to get to the bottom of a fraud case that could potentially save the firm itself, and their jobs.
Not much else is known about the project at the moment, except for the fact that Eva Longoria is directing and starring in the movie. Washington stars alongside her and the actress will be sure to bring her comic prowess, to ensure that her performance shines through. Kerry Washington has appeared on several workplace shows, and the movie should be straightforward enough for her to deliver a stellar performance.
Read More: Upcoming Chloe Grace Moretz Movies
ALREADY RELEASED
American Son (2019)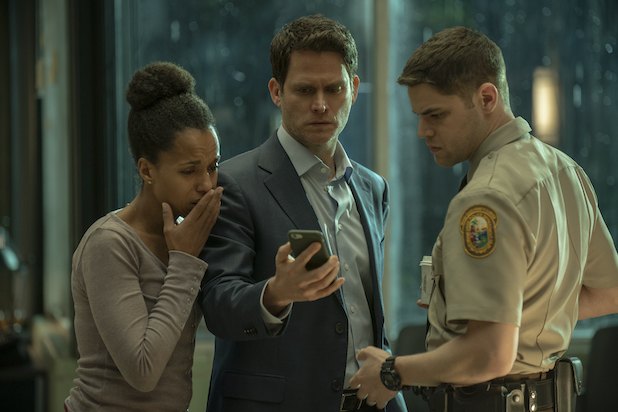 'American Son' is a drama that is based on the Broadway play of the same name. When the play came out, it was already a conversation starter for tackling topics like police brutality, racial identity, and gender politics. However, Broadway plays are not too accessible to the general public, thus the decision was made to turn it into a movie and release it on Netflix.
The plot follows an estranged couple who come together in a Florida police station, trying to find their son Jamal, who seems to be missing. Washington appears in the role of the mother and delivers a fantastic performance. In fact, at one point her character expresses her son's emotions well enough to explain the title of the movie. We are given to understand that Washington's character's son believes that he is the face of the race. It basically means that being biracial, he takes it upon himself to explain to his non-colored classmates, what it means to be black in America.
The movie has already been described as a gut-wrenching experience and has touched upon the same socially relevant themes that the play had. 'American Son' released on November 1, 2019, and is yet another testament to Washington's prowess as an actress.
Read More: Upcoming Will Smith Movies