Based on the 2018 Spanish fiction novel of the same name by Carlos García Miranda, 'Killer Book Club' or 'El club de los lectores criminales' is a horror thriller film. The narrative follows a group of friends — Ángela, Sebas, Nando, Virginia, Koldo, Eva, Sara, and Rai — whose actions cause a fatal accident. They subsequently receive links to a story on the group chat of their book club, telling them that one of them will die with the publication of each new chapter. As no one else was around when the accident happened, the young men and women start to suspect one another.
Following its release, 'Killer Book Club' received mixed to negative responses. Criticism was directed at the plot, direction, and performances. If you are wondering whether there will be 'Killer Book Club 2,' we got you covered.
Will Killer Book Club 2 Happen?
'Killer Book Club' premiered on August 25, 2023, on Netflix. As for 'Will Killer Book Club 2,' this is what we know.
Neither the filmmakers nor the Netflix executives have confirmed the development of a sequel. Miranda, who also wrote the screenplay of the film, said in an interview with Bloguionistas that even though there was scope for it in the narrative, he wasn't much interested in writing sequels.
"I'm not a big fan of second parts, to be honest," the author-screenwriter said. "I have other projects and I also have, fortunately, a lot of work between screenplays, columns and teaching classes. I write the novels calmly, which is how I also take their publication. I admit that at the beginning of my career I was more anxious to publish a book every year, but after six titles, it's clear to me that there's no reason to take it in such a hurry. The life of a book is very long! It's true that you don't last more than three months on the novelty table, but you can be on the shelves for much longer. For example, 'Conexo' was published more than three years ago, we are now with the film adaptation and you can still find it in bookstores. It is almost a miracle that in this circuit of rapid consumption of cultural products (and its consequent transience) in which we are all involved, there are things like books that are still allowed to breathe longer."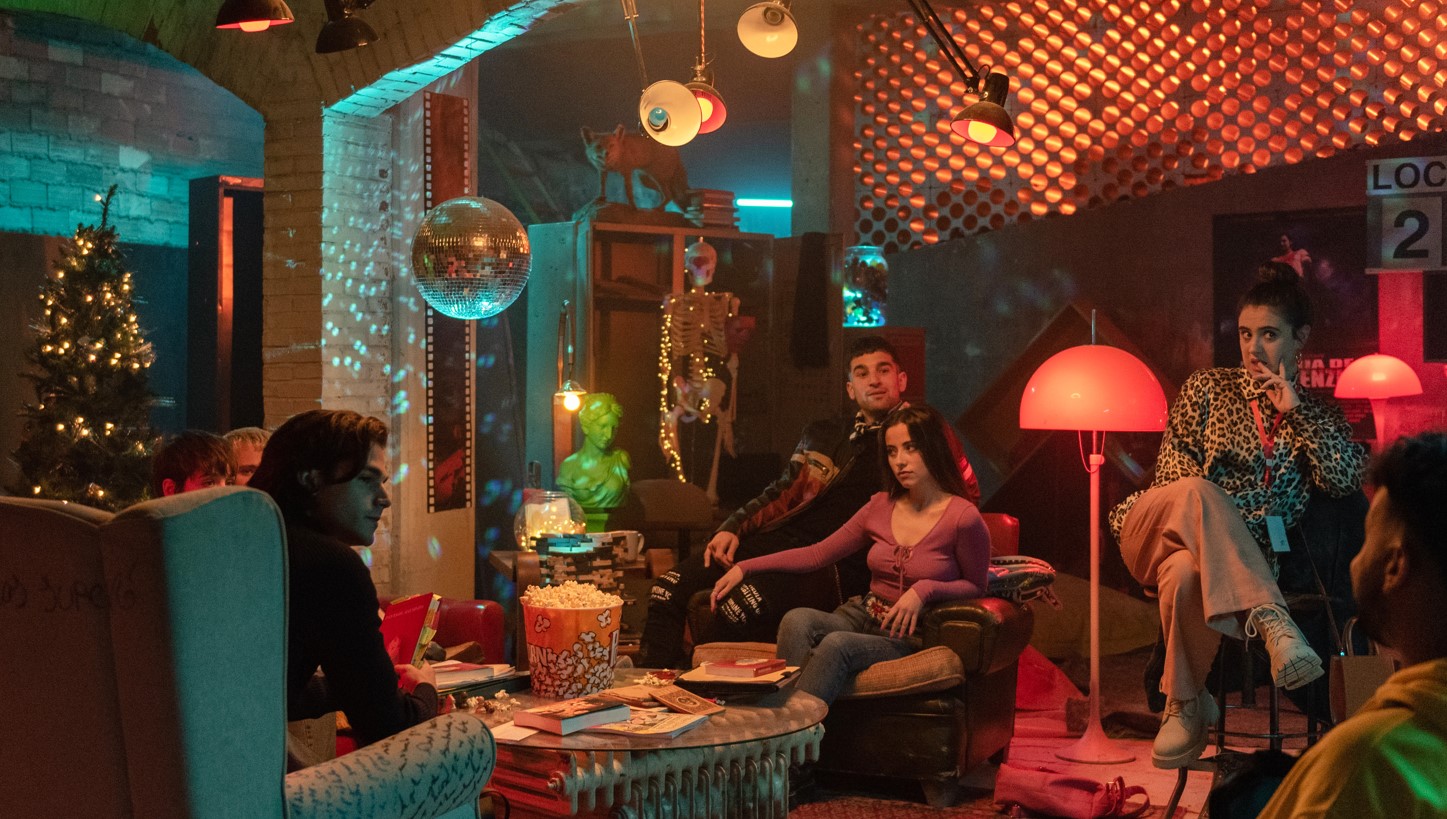 However, if 'Killer Book Club' becomes successful and manages to draw the attention of the international audience, there is a possibility that Netflix would want to develop a sequel. With Miranda performing the scriptwriting duties himself, he can always pen a new story exclusively for the streaming giant.
In the film, it is ultimately revealed that Virginia and Sebas are the killers disguised as clowns. Six years ago, Ángela used to know Virginia as Alicia on an online platform and used her story to write her novel. Ángela came to believe Alicia died in a murder-suicide after killing her mother in a fire. In reality, Alicia survived, and she and Sebas came up with the plan of exacting revenge on Ángela.
Ultimately, Sebas is killed after Nando pushes him off the balcony, and Alicia is seemingly burned alive. A year later, Ángela and Nando are together and attend a writing class on sequels. Ángela spots someone in a clown costume, and it's revealed to be Alicia, with half of her face burned. The film ends just as Alicia attacks Ángela.
In the prospective sequel, Ángela, Nando, and Alicia can potentially return, and another killing spree can begin. The sequel can also be about a group of brand new characters, with someone completely different wearing the clown costume this time. If this sequel is green-lit in the next few months, the viewers can expect 'Killer Book Club' to come out sometime in Q2 2025.
Read More: Killer Book Club Ending, Explained: Who is the Killer Clown?