There are two simple rules you should follow when you watch an anime like 'Kiss x Sis' — watch it alone, and do not tell anyone that you have seen it. It's because after you're done watching it, you'll realize that this wasn't one of your proudest anime binges. Ecchi and Hentai are not the same and there is a very fine line between the two. Ecchi is more or less a representation of a person's behavior during sexual acts. Whereas Hentai is a more extreme version of this and it boldly represents acts of perverse and fetishized sex. In the case of 'Kiss x Sis', calling it ecchi would be a bit of an understatement but calling it Hentai would again be a little extreme. There is a little grey area between the two and that's where this anime comes in.
If you are anywhere close to being an ecchi fan, then you have probably heard of 'Kiss x Sis'. It mainly revolves around an incestuous relationship and it's surprising how it manages to pull off something like this for a span of 12 episodes. One thing that I have never really understood about anime shows is that when they portray incest, why do they have to claim that "they are not related by blood"? It's almost as if they are trying to convey that it is less creepy that way but clearly, it's not. I have nothing against the anime or the people who enjoy watching it, but for me personally, it is nothing but a typical rom-com for a bunch of people who enjoy watching weird fetishes of anime characters. I won't deny that the comedy part of it is actually quite funny at times. But that never really makes up for the fact that the show has nothing but overly sexualized fantasies of a teenager.
The anime was released somewhere around 9 years ago. So according to its time, the animation is not bad at all; in fact, it is much better than many other similar anime shows of that time. The characters have been detailed really well and the Ecchi scenes…Well, let's just say that at least the animation side of these characters is actually quite impressive. The sound is something that crosses the line between Ecchi and Hentai, if you know what I mean. The voice acting isn't all that great, but it isn't too bad either.
Overall, 'Kiss x Sis' fits right into its genre and serves the purpose that it is supposed to fulfill. Would I recommend this to someone? I don't think so, because like I said in the beginning, I am too embarrassed to confess that I have seen all 12 episodes. So in the end, let's just say that for anyone who is looking for an easy-going overly sexualized adult anime, 'Kiss x Sis' is just the perfect show.
Kiss x Sis Season 2 Release Date: When will it premiere?
'Kiss x Sis' season 1 released on April 5, 2010 and came to an end on June 21, 2010, with a total of 12 episodes. Before this, a 12-episode OVA was aired from December 22, 2008 to April 6, 2008. Regarding season 2 of the anime, it seems like the hype around it is starting to die because hardly anyone is eagerly waiting for a new season. The big problem with 'Kiss x Sis' is that it is not unique in any way and there are way too many shows out there that are very similar to it. That's the reason why anyone who wants more of it doesn't really have to wait for a season. All you have to do is, go through our list of similar anime shows and choose whatever suits your preference. It is pretty obvious that 'Kiss x Sis' season 2 is never coming out; but even then, if we receive any news regarding 'Kiss x Sis' season 2 release date, we will update it right here in this section.
Kiss x Sis English Dub:
Strangely, 'Kiss x Sis' has not been licensed by Crunchyroll, Funimation, Aniplex or any other major licensing companies. So finding a legal way of watching its English Dub is close to impossible. If you really want to watch the anime, you can try streaming it on other unofficial streaming platforms.
Kiss x Sis Plot:
'Kiss x Sis' revolves around the life of Keita Suminoe, whose father decides to get remarried after his mother passes away. He is then forced to live with his two stepsisters — Ako and Riko — who are twins. But in this fateful encounter, one thing leads to another and the two twin sisters fall in love with him; so they try to get his attention using their own promiscuous ways. This starts off a lifelong battle between the two sisters, only to get the attention of Keita.
Keita is now at the end of his middle school and he studies really hard to be able to get into Ako and Riko's prestigious high-school. But while he prepares himself for high-school, he must also learn to either reject or completely accept the intimate advances that his sisters are making towards him. But this love triangle is soon going to turn into something even bigger and more complicated because now, his sisters aren't the only girls who are lusting over him. With so many women behind him now, will he be able to resist all the temptation?
Kiss x Sis Characters:
Riko Suminoe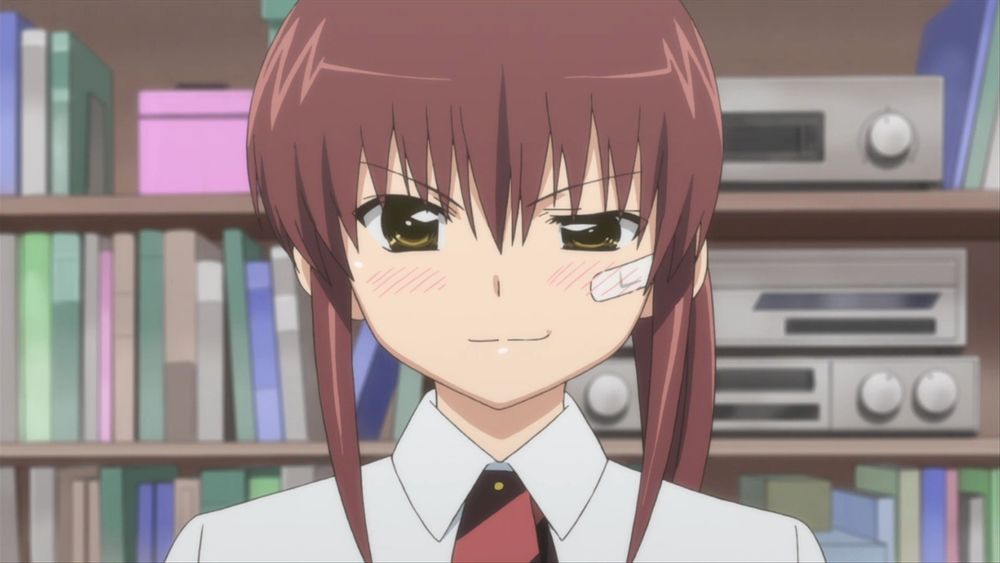 Riko is one of the main characters of the show, who is currently a second-year senior. She is also the elder sister of Ako and Keita. She has Tuscan red hair and amber brown eyes. Unlike her twin sister Ako, Riko isn't too great at academics and firmly believes that passing subjects is all about one's luck. One thing she really excels at is sports and she is often taken in by sports clubs for temporary player training. Her cooking skills are as bad as her grades and again her sister is much better at it than her.
She has this habit of being very blunt and direct with her answers and it's because of this trait that people often judge her. She is very shy when it comes to getting intimate with Keita and unlike her sister, she never kisses him in public. This is the reason why many believe that though Ako manages to get better grades than Riko, Riko actually has more common sense than her sister.
Ako Suminoe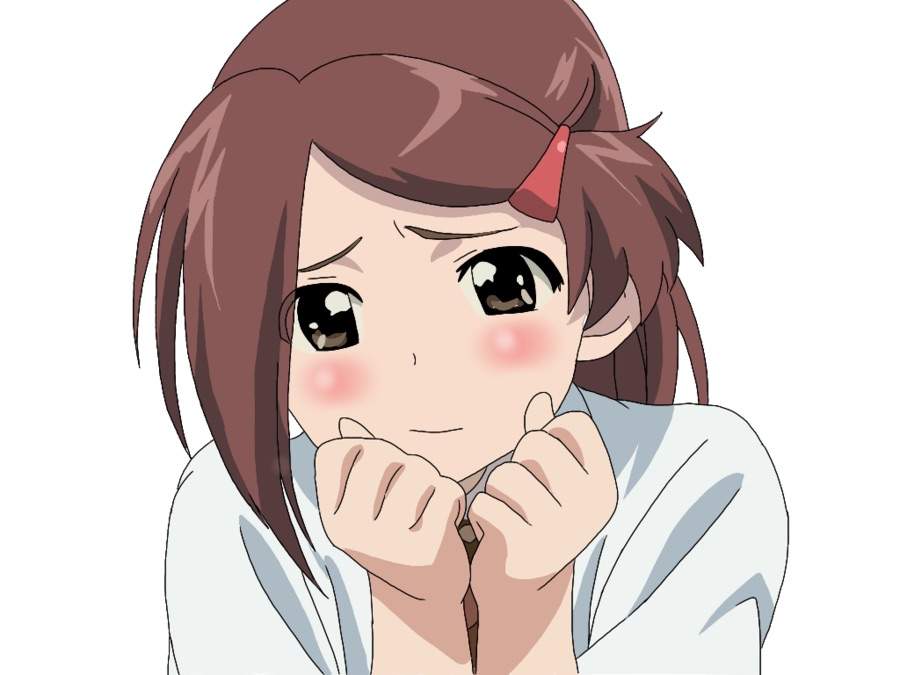 Ako is another main character of the anime. She is the younger sister of Riko and the elder sister of Keita. Like her twin sister, she has Tuscan red hair but she just styles them in a different way. Her eye color is also amber-brown, which is the same as that of her sister. Ako is a very cheerful girl and always seems happy. When it comes to academics, she is extremely intelligent and also takes full responsibility for her actions. But despite all of this, she is also very emotional and gets embarrassed quite easily.
She is also the general manager of the student's council of the school and just like Riko, she often tends to misuse her power to be able to spend more time with Keita. She also believes in openly expressing her love for Keita by kissing him in public and does not care about what others might say about it. She usually displays a very mature attitude but whenever she's around Keita, her childish side comes out.
Keita Suminoe
Keita is a 16-year-old high school student who is the younger brother of Ako and Riko. He has spiky blue hair and even his eyes have a similar dark bluish texture. Keita is a former track and field club member, because of which he has a very athletic body. Out of the three, though he is the youngest, his personality seems to be more mature than that of his two sisters. His grades aren't as good as Ako's but he still manages to do a lot better than Riko. Keita initially hates himself for being attracted to his sisters but later, he becomes really proactive about his desires. His biggest weakness is alcohol and he is the kind of person who becomes very lively when drunk. But as soon as he's sober, he forgets all of his drunk endeavors.
Read More in Anime Preview: Air Gear Season 2 | Mayo Chiki Season 2