Kristen Bell is one of those actresses who has had a fairly successful career with a variety of roles under her belt. She is best known for playing the title role in the popular series, 'Veronica Mars', and voicing the character of Princess Anna in the Oscar-winning Disney movie, 'Frozen'. Her work in comedy-genre is known more than any other type of roles she has worked in. Nevertheless, she has proved her versatility through the portrayal of a myriad of characters. If you still can't place her, the films like 'When in Rome', 'Bad Moms', and 'Stuck in Love' should jog your memory. Following is the list of top 10 best movies and TV shows of Kristen Bell:
12. The Lost Masterpieces of Pornography (2010)
In this short film by David Mamet, Kristen Bell played the role of June Craneshaw, the "sex kitten" of the Supreme Court. The film is a play on the film of pornography that indulges the 'not so subtle' elements of storytelling and laying out idiotic ways for the actors in those films to take off their clothes.
11. Roman (2006)
A lonely man harbors attraction for a girl in the neighboring apartment. He longs to find love and happiness, but this simple thought soon turns into an obsession. A chance encounter between the man and the woman escalates beyond control and turns out devastatingly. Lucky McKee played the role of the despondent man, while Kristen Bell played the role of the beautiful girl who is the object of his attraction.
10. Bad Moms (2016)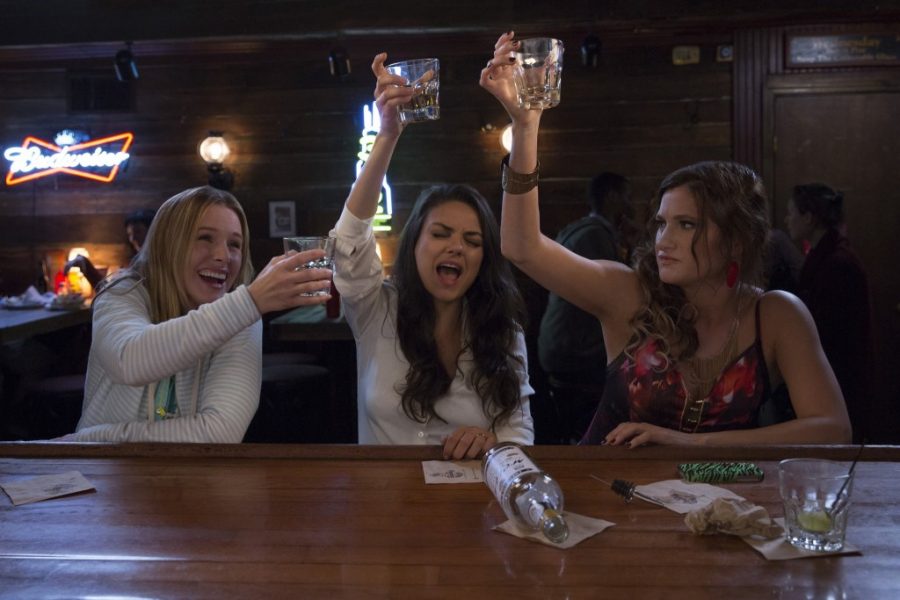 Amy (Mila Kunis), Carla (Kathryn Hahn), and Kiki (Kristen Bell) are three women who are struggling to keep up with their roles as mothers. Amy discovers her husband cheating on her, Carla is a single mom who has a hands-off approach of dealing with her kids, and Kiki is a stay-at-home mom who is burdened with all the responsibilities at home without a shred of help from her husband. The film follows the story of how they try to change things in their lives.
9. Some Girl(s) (2013)
A successful writer has an epiphany on the eve of his wedding about mending past transgressions with his ex-lovers. He embarks on a journey that takes him from one end of the country to another, rummaging his experiences throughout his life, and making him reconsider the mistakes he'd made. Kristen Bell plays the role of Bobbi, whom the writer considers as 'the one who got away.'
8. Reefer Madness (2005)
A Lecturer conducts a gathering in a small town where he demonstrates the ill-effects of marijuana and other drugs, through a film. The film shows the story of a teen couple who is happy, unaware of the drug-afflicted society around them. As the drug-addicted people enter their lives, they are brought into the world of addiction. Kristen Bell played the role of Mary, the teenage girl.
7. When in Rome (2010)
Beth (Kristen Bell) is a successful art curator in New York. Her life lacks love. When she goes to Rome to attend her sister's wedding, she hits it off with Nick (Josh Duhamel). But, she sees him kissing some other girl and decides to walk away. Wandering in the streets, she reaches the fountain of love and steals five pennies from it. When she returns to New York, she discovers that the people to whom the pennies belonged have fallen in love with her. And one of them is Nick.
Read More: Best Kristen Wiig Movies