Irrfan Khan is an Indian film actor, known for his work predominantly in Hindi cinema, as well as his works in British films and Hollywood. In a film career spanning almost thirty years and featuring in more than fifty domestic films, he has received numerous awards, including a National Film Award and Filmfare Awards in four categories. Film critics, contemporaries and other experts consider him to be one of the finest actors in Indian cinema for his versatile and natural acting. In 2011, he was awarded the Padma Shri, India's fourth highest civilian honour for his contribution to the field of arts.
Domestically, Khan made his screen debut with the Academy Award nominated film 'Salaam Bombay!' in 1988. Followed by a series of roles in films that failed to propel his career forward, he received critical acclaim for playing negative roles in the drama films 'Haasil' in 2003 and 'Maqbool' in 2004, for the former he won the Filmfare Award for Best Villain. The successful drama 'Life in a… Metro' in 2007 marked a turning point in Khan's career, earning him praise and several awards including the Filmfare Award for Best Supporting Actor. He rose to prominence with his portrayal of Paan Singh Tomar in the acclaimed biographical sports drama 'Paan Singh Tomar' in 2011, which garnered him the National Film Award for Best Actor and a Filmfare Critics Award for Best Actor.
His performance in the BAFTA Award nominated romance 'The Lunchbox' in 2013 earned him universal acclaim by the critics and audiences. He went on to feature in the commercially and critically successful films 'Haider' in 2014, 'Gunday' in 2014, 'Piku' in 2015 and 'Talvar' in 2015. His highest-grossing Hindi release came with the critically acclaimed comedy-drama 'Hindi Medium' in 2017, which became a sleeper hit in India and China, which ranks among highest-grossing Indian films of all time and earned him praise for his performance, winning several awards including the Filmfare Award for Best Actor.
Globally, he has worked in several international projects such as 'The Warrior' in 2001, 'The Namesake' in 2006, 'The Darjeeling Limited' in 2007, the Academy Award winning film 'Slumdog Millionaire' in 2008, 'New York, I Love You' in 2009, 'The Amazing Spider-Man' in 2012, 'Life of Pi' in 2012, 'Jurassic World' in 2015 and 'Inferno' in 2016.
At this point, the question that might be circling your mind is what is the next Irrfan Khan movie? Well, the good news is that we have a clear answer to that question. Here's the list of upcoming Irrfan Khan films scheduled to release in 2019 and thereafter. We can only hope that the latest Irrfan Khan movies would be as good as some of his recent ones.
1. Hindi Medium 2 (2019)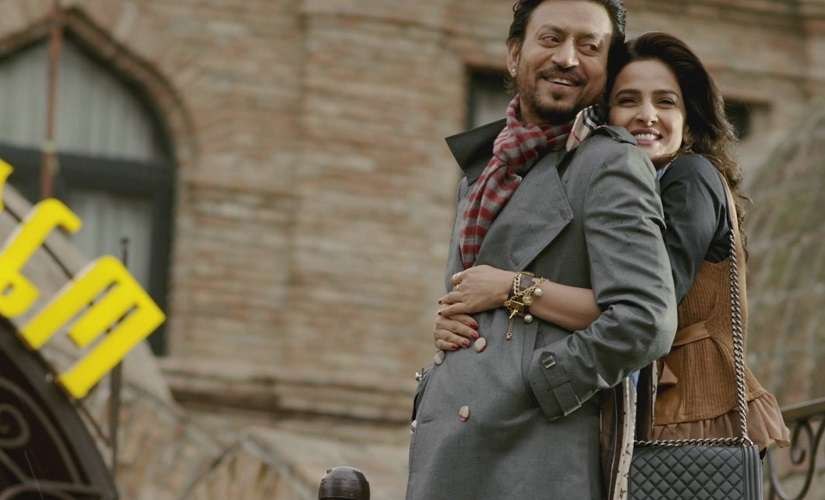 'Hindi Medium 2' is a sequel to the 2017 Indian Hindi-language comedy-drama film, 'Hindi Medium', written by Zeenat Lakhani, directed by Saket Chaudhary and starring Irrfan Khan and Saba Qamar. Producer Dinesh Vijan had told Mid-Day, "The response we have got is phenomenal. The entire unit of Hindi Medium, including Irrfan and Saba, who look cool as a couple on screen, should be repeated in a film. There is definitely scope for a sequel. We would certainly explore it." Vijan added, "It's too early. Also, I still have to talk to director Saket Chaudhary, who is currently working on another movie project."On 24 January 2018, Vijan confirmed the sequel to Times Now. He said, "We have just finished typing the second part", with "Just finishing touches are being put", however, "I think you will have to wait for an official announcement for that."
As of now the casting of the movie appears to be going through a transitional phase with reports going around that Shah Rukh Khan and Kajol have been approached for the movie and there are chances that the lead pair from the prequel might not make it to the movie.
Read More: Upcoming Ajay Devgn Movies
2. The Wicked Path (2019)
'The Wicked Path' is an upcoming movie written and directed by Salim Khassa. The movie stars Irrfan Khan, Robert Clohessy, Ken Davitian. 'The Wicked Path' tells a bold story that both challenges how we view our land's archaic Gun Laws and how we understand and interpret them. A wide range of hot-button issues that are explored shall leave its mark on all who view it.
Read More: Upcoming Aamir Khan Movies
3. Untitled Vishal Bharadwaj Project (TBA)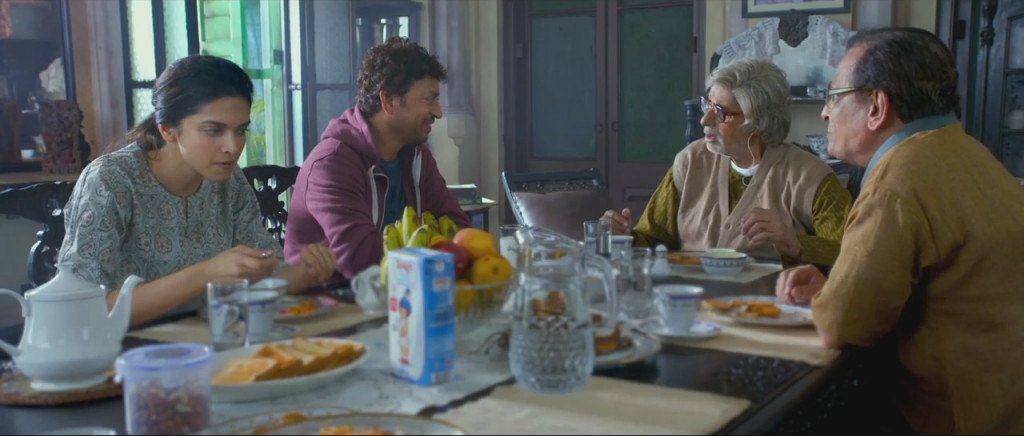 'Piku' co-stars Deepika Padukone and Irrfan Khan will next be seen in a crime thriller movie to be directed by veteran director Vishal Bharadwaj. The movie has been adapted from S Hussain Zaidi's book, 'Mafia Queens of Mumbai', where Deepika will reportedly be essaying the role of Sapna Didi. The film with Deepika Padukone and Irrfan Khan in the lead roles has been pushed due to an unavoidable and severe reason : Irrfan Khan's illness.
Vishal Bharadwaj has made it clear that the film is still untitled and is not based on Rahima Khan / Sapna Didi's life. He accepted that the movie is a takeoff from the story Femme Fatale from Hussain Zaidi's book 'Mafia Queens of Mumbai' but as his team worked on this idea, the story and screenplay took on a new identity and shape which was nowhere close to the above-mentioned names. Hence, it is definitely not a biopic.
Read More: Upcoming Akshay Kumar Movies