The ever so talented Laura Dern is perhaps most well known for her role in the 'Jurassic Park' series. The actress has won a plethora of plaudits in her longstanding career and continues to go on doing so, showing no signs of stopping. In total, her career spans four decades and numerous hit movies.
Debuting on screen as a child actor, Dern made the step up to life as an actress early on. In the year 1982, she became the youngest recipient of the Miss Golden Globe award. She was later cast in the movies 'The Mask', 'Blue Velvet', and 'Wild at Heart' between 1985 to 1990. Dern earned a nomination for the Academy Award for Best Actress for playing an orphan in 1991's 'Rambling Rose' and then won the Golden Globe Award for Best Actress – Miniseries or Television Film for the film 'Afterburn' (1992).
Despite losing out on the lead role for 1991's 'The Silence of the Lambs', she more than made up for it by starring in the Steven Spielberg blockbuster 'Jurrasic Park' in 1993. The film would go on to beat all box office records and catapulted Dern to international stardom and fame. Her role in the movie playing Dr. Ellie Sattler who bravely battles T-Rexes and Velociraptors won her critical acclaim. After Jurassic Park, she also starred in Clint Eastwood's film 'A Perfect World' as Sally Gerber in 1993. In 1996, she then played the lead character Ruth Stoops in the comedy film 'Citizen Ruth'. It was directed by Alexander Payne but didn't do well at the box office.
In 1999, she was cast in the movie 'October Sky' alongside Jake Gyllenhall and Chris Cooper. The movie is about a coal miner's son who gets inspired by the launch of the Sputnik 1 rocket to build his rockets, eventually becoming a NASA engineer.
The year 2001 proved to be another stellar year for the actress after her roles in the third installment of the 'Jurassic Park' series, 'Jurassic Park 3' and the critically appreciated 'I Am Sam'. Apart from the aforementioned films, she also acted in 'Focus' and 'Novocaine' (2001). Her acting credits in the following years include 'We Don't Live Here Anymore' (2004), 'The Prize Winner Of Defiance, Ohio' (2005), 'Happy Endings' (2005), Inland Empire (2006), 'Lynch' (2007), 'Lonely Hearts' (2007), 'Year Of The Dog' (2007), 'Everything Must Go' (2010), 'Little Fockers' (2010), 'The Fault in Our Stars' (2014), 'Wild' (2014), 'When The Game Stands Tall' (2014), '99 Homes' (2015), 'The Founder' (2016), 'Wilson' (2017), and Downsizing (2017), among others.
She also starred in 'Star Wars: The Last Jedi' (2017) as Vice Admiral Amilyn Holdo leading to further popularity among Star Wars fans. Dern also was cast in the films 'The Tale', 'Trial by Fire' and 'JT LeRoy' in 2018. The Los Angeles born star is not only an actress but is also a producer, writer, and director. Between 2011-2013 she co-wrote, starred and served as an executive producer for the comedy-drama TV show 'Enlightened'. She won a Golden Globe Award for Best Actress – Television Series Musical or Comedy for the same. She also starred in the TV series 'Twin Peaks'(2017-) for 9 episodes. Apart from appearing in several TV shows, Dern lends her voice as Sue Murphy in the TV series 'F is For Family'.
With her ever-expanding credits, here is a list of upcoming films and TV shows you can catch Laura Dern in. Considering her vast experience, she will in all likelihood deliver stellar performances in them.
4. Marriage Story (2019)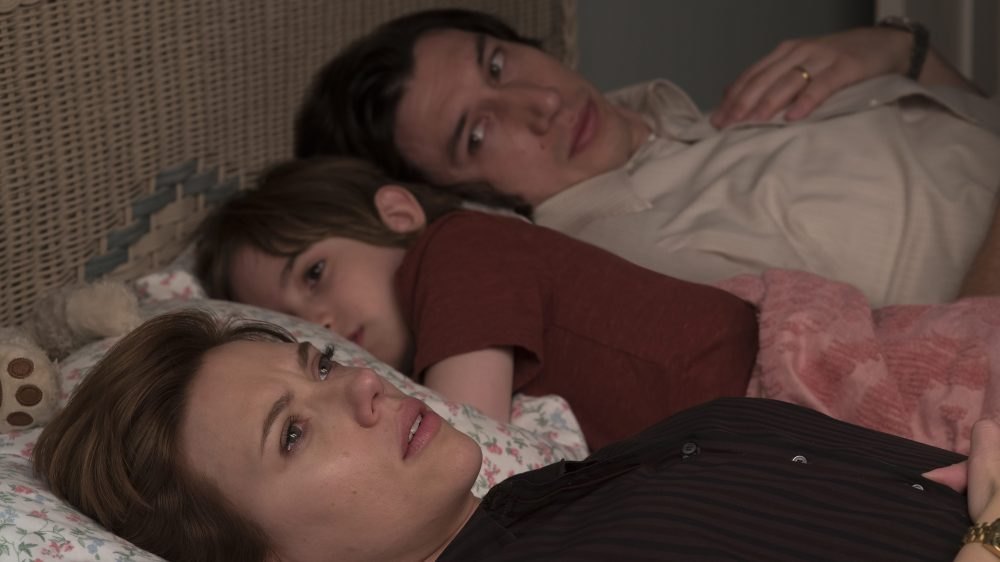 'Marriage Story' is an upcoming comedy-drama film. It tells the story of a married couple who are going through a rough divorce while based in cities on the opposite coasts of America. The film directed by Noah Baumbach, stars Scarlett Johansson, Adam Driver, Laura Dern, Alan Alda, Ray Liotta, Azhy Robertson, Julie Hagerty, and Merritt Wever. The film premiered at the Venice Film Festival on August 29th, 2019, and is scheduled to receive a theatrical release on November 6th, 2019. It will be available for digital streaming from December 6th, 2019, on Netflix.
Read More: Upcoming Toni Collette Movies
3. Little Women (2019)

'Little Women' is the eighth remake of the classic 1868 book by Louisa May Alcott of the same title. The cast of the female-driven flick includes Saoirse Ronan, Emma Watson, Laura Dern, Florence Pugh, Eliza Scanlen, Timothée Chalamet, and Meryl Streep. The drama film is to be directed by Greta Gerwig and released by Sony Pictures on Christmas day 25th December 2019. The film will look to capitalize on the holiday season and is already garnering huge interest.
2. Jurassic World 3 (2021)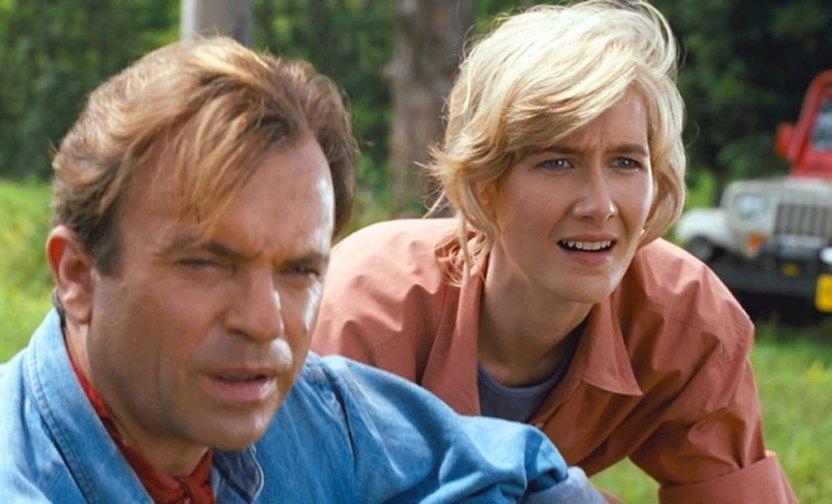 The next reboot of the 'Jurassic Park' franchise 'Jurassic World 3' naturally finds Laura Dern reprising her role as Dr. Ellie Sattler. While the plot of the film which is to be released in 2021 is under wraps, it has been announced that the cast of the original 1993 film will be re-united in this installment of the film. Fans of the 'Jurassic Park' series can expect Sam Neil, Jeff Goldblum and Laura Dern to be back playing Alan Grant, Ian Malcolm, and Ellie Sattler respectively.
Together, they will be doing what they do best, which is hunting dinosaurs. Other members of the cast include Bryce Dallas Howard, Chris Pratt, BD Wong, DeWanda Wise, Mamoudou Athie, and Isabella Sermon. The film is to be directed by Colin Trevorrow and is slated to be released on June 11, 2021.
Read More: Upcoming Anna Faris Movies
1. Big Little Lies (2017-)
'Big Little Lies' is a drama series that has been running since 2017 and premiered for its second season earlier this year. Apart from Laura Dern, the star-studded ensemble cast includes Reese Witherspoon, Nicole Kidman, Shailene Woodley, Zoë Kravitz, and Meryl Streep. It is a story of five women living in Monterey, California who become involved in a murder investigation. Alexander Skarsgård, Adam Scott, James Tupper, and Jeffrey Nordling feature in the male supporting roles.
ALREADY RELEASED
Cold Pursuit (2019)

'Cold Pursuit' is an action thriller film starring Laura Dern and a stellar ensemble cast of Liam Neeson, Tom Bateman, Tom Jackson, Emmy Rossum, Domenick Lombardozzi, Julia Jones, and John Doman. The film is the Hollywood debut of Hans Petter Moland and is a remake of his 2014 Norwegian film 'In Order of Disappearance (Kraftidioten)'. The film released earlier this year on the 8th of February, 2019.
Read More: Upcoming Maggie Smith Movies