Lena Headey is one of the most hated actors working today, thanks to her outstandingly villainous 'Game of Thrones' character. She wanted to be a hairdresser when she was a kid. But the Yorkshire-born actress was discovered by a casting director and soon landed in the 1992 movie 'Waterland,' alongside Jeremy Irons. Lena portrayed the role of a promiscuous teen girl in the movie, which opened doors to a similar role in Merchant Ivory's 1993 film 'The Remains of the Day.' She played as a maid along with Christopher Reeve and Anthony Hopkins. In 1994, Lena made her American debut with the TV movie 'MacGyver: Trail to Doomsday.'
Headey's first big break came when she was cast in the lead role of Kitty in the 1994 live action flick 'The Jungle Book.' Her portrayal of a lesbian prostitute in the 1995 British Miniseries 'Band of Gold' earned her critical praise. 'Mrs. Dalloway (1997)', in which she featured alongside Vanessa Redgrave, and 'The Man with Rain in His Shoes (1998)', which had Penelope Cruz, cemented her reputation as a reliable character actress. Movies like 'Onegin (1999)' and 'Gossip (2000)' helped her to move into the front row.
In August 2005, Lena had two big releases on the same day; a rare distinction. Her movies 'The Cave,' with Morris Chestnut and Cole Hauser, and 'The Brothers Grimm,' with Heath Ledger and Matt Damon, hit screens on August 26, 2005. Lena's second big break came in the form of an offer from the popular HBO series, 'Game of Thrones'. Her portrayal of the villainous Cersei Lannister earned a lot of haters among viewers. She has also received four Primetime Emmy Award nominations and a Golden Globe nomination for the iconic role.
Headey recently starred alongside Dwayne Johnson in MGM's 'Fighting With My Family.' She is also a strong supporter of the LGBT rights. She has been involved with the International Rescue Committee (IRC), working for migrants in Greece. At this point, the question that might be circling your mind is what is the next Lena Headey movie or TV show? Well, the good news is that we have a clear answer to that question. Here's the list of upcoming Lena Headey films/TV shows scheduled to release in 2019 and 2020. We can only hope that the latest Lena Headey movies would be as good as some of her recent ones.
4. Rise of the Teenage Mutant Ninja Turtles (2018 – )
'Rise of the Teenage Mutant Ninja Turtles' is Nickelodeon's animated adventure series. Lena Headey lends her voice to the character of Big Mama, a gigantic spider. Big Mama can disguise herself as a human and shoot webs. She leads the double life of a spider and a ruthless don in the city in human form. Lena lent her voice to Big Mama as a guest star in the episode 'Bug Busters.' Though the series hasn't been renewed by Nickelodeon for a third season, fans can expect Big Mama will come back. Moreover, Nickelodeon is in talks with Netflix to lock a movie deal for the streaming platform. Reports suggest that 'Rise of the Teenage Mutant Ninja Turtles' will find its way to Netflix as a feature as part of the deal. The series, which premiered in September 2018, stars Omar Benson Miller, Ben Schwartz, Leonardo, Brandon Mychal Smith, Josh Brener, and Kat Graham in major roles. Andy Suriano and Ant Ward are the creators of the show.
3. The Flood (2019)
'The Flood' is an immigration drama focusing on one of the most chronic human rights issues of the 21st century. Lena Headey plays Wendy, a British immigration officer in the movie. She is torn between her duty of hand-picking the most deserved asylum seekers and her feelings for those who lost everything. As compassion and responsibility torment her from either side, Windy tries to find a balancing point in the midst of chaos.
'The Flood' is directed by Anthony Woodley from a screenplay written by Helen Kingston. According to reports, the movie deals with the immigration crisis without preaching or being explicitly political. Lena's character is reportedly very raw and emotional, signalling a change of course for the actress. Wendy's down to earth demeanor helps the movie look at a serious global issue from a human point of view. The script draws on real-life experiences of Kingston, Woodley and producer Luke Healy when they worked as volunteers in the refugee camps in Calais, France. Iain Glen plays Wendy's boss Philip in the movie. Major locations of 'The Flood' are France and the U.K. 'The Flood' is executive produced by Michael S. Constable, Julie-Anne Uggla, Mike Woodley, and Merlin Merton.
2. Gunpowder Milkshake (2020)
Described as 'Kill Bill' meets 'Baby Driver,' 'Gunpowder Milkshake' stars Lena Headey along with Karen Gillan and Angela Bassett. The movie is reportedly based on an espionage mission and is a female-centric spy thriller. The film is directed by Aharon Keshales and Navot Papushado from a script they co-wrote with Ehud Lavski. Gillan plays the role of a deadly assassin in 'Gunpowder Milkshake,' while Lena and Bassett portray two powerful women. The movie has a multi-generational and mythical storyline. Other details of the thriller are still under wrap. The production of the movie will kickstart in Berlin in the coming spring. 'Gunpowder Milkshake' is lined up for a 2020 release.
Read More: Upcoming Lily Collins Movies
1. Crooks (TBA)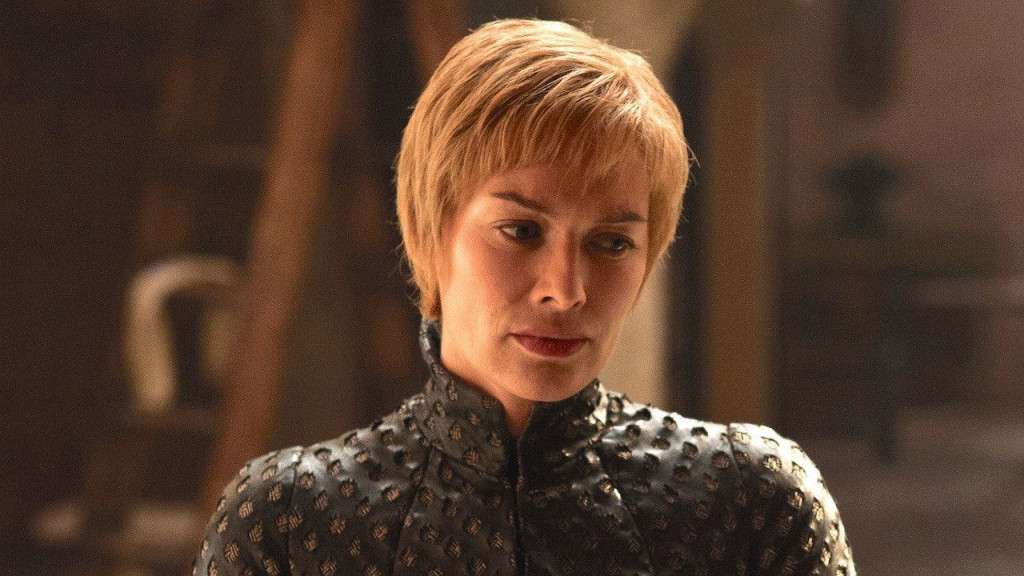 'Crooks' is a heist drama with Lena Headey, Juno Temple and Mark Kassen starring in the lead roles. The movie is touted as a high-octane hustler drama set in Las Vegas. Johnny, played by Kassey, and Faye, played by Temple, plot to rob the decaying Moonlight Casino. But Faye flees with all the loot leaving Johnny behind. Soon, Faye finds herself on the run with the most dangerous hitman in the town, the Fixer, on her tail. To make things a little more chaotic, she messes up with Blanche, played by Headey, a wild-natured waitress who is more lethal than the assassin. On the other hand, a wounded Johnny has scores to settle with Faye. 'Crooks' is directed by Mickey Keating, who is known for movies like 'Psychopaths,' 'Carnage Park' and 'Darling'. Iliana Nikolic, Mark Kassen and Alexander Kushaev produce the movie with 30WEST and CAA arranging the finance. The French producers Celluloid Dreams has teamed with Kassen's Like Minded Entertainment and Monte Rosso Productions to produce the film.
Read More: Upcoming Eliza Taylor Movies