Liev Schreiber started his acting career with a role in the TV movie 'Janek: The Silent Betrayal' which aired in 1994. He then played Chris in 1994's 'Mixed Nuts' and Nigel in 'Party Girl', which released in 1995. Schreiber did a lot of films till 1996 including 'Mad Love', Big Night', 'The Daytrippers', 'Ransom', and 'Walking and Talking'. He played the character of Cotton Weary in the Scream trilogy which started in 1996 and concluded in 2000. His performance was being praised by everyone in every film irrespective of the quality of the trilogy itself.
In 1998, Schreiber starred as Deputy Stuart 'Stu' Wargle in 'Phantoms', Ted in 'Sphere', Jeff Willis in 'Twilight', Fred Linderhoff in 'Since You've Been Gone', and voiced the character of Mickey Moonday in 'Desert Blue'. He was next seen in 1999's 'A Walk on the Moon', followed by his performance as Mischa in 'Jakob the Liar'. Schreiber played the character of Laertes in 'Hamlet', which released in 2000. He played Stuart Besser in 2001's 'Kate & Leopold' and John Clark in 'The Sum of All Fears', which released in 2002. Schreiber starred alongside Denzel Washington in 'The Manchurian Candidate', which released in 2004. He starred as Robert Thorn in the critically-acclaimed horror film, 'The Omen', which released in 2006.
Liev Schreiber next starred as Charlie Townsend in John Curran's 'The Painted Veil', which released in 2006. In 2009, he played Victor Creed or Sabretooth in the movie 'X-Men Origins: Wolverine', which made him a worldwide star. Schreiber next starred as Vilma in 2009's 'Taking Woodstock', Frank in 'Repo Men', and Ned in 'Every Day', with both movies releasing in 2010. He starred opposite Angelina Jolie in 'Salt', which released in 2010 as well. Schreiber played Trevor in 'Mental' and Bobby Lincoln in 2012's 'The Reluctant Fundamentalist'.
In 2013, Schreiber played Lyndon B. Johnson in 'Lee Daniels' The Butler' and Vincent Campbell in 'The Last Days on Mars'. He starred as Marty Baron in the critically-acclaimed historical crime drama titled 'Spotlight', which released in 2015. It was directed by Tom McCarthy and had a stellar star cast consisting of Mark Ruffalo, Michael Keaton, and Rachel McAdams. Schreiber next appeared as Chuck Wepner in 'Chuck', which released in 2016. In 2018, he voiced the character of Spots in 'Isle of Dogs' and Wilson Fisk in 'Spider-Man: Into the Spider-Verse'.
Schreiber is the star of a TV series currently in its sixth season. He plays the lead character of Ray Donovan in 'Ray Donovan' which premiered in 2013. It is one of the most critically acclaimed series and has been churning out great episodes one after the other. Schreiber has received a lot of praise for his work in the series and the series has slowly become a wide success. The return of the show for a seventh season has also been confirmed by the producers. Now you must be wondering what projects is he going to be seen in next? Well, below is a list of all his movies and television shows releasing in the near future. We hope his upcoming performances are as good as his previous ones.
4. Ray Donovan (2013-)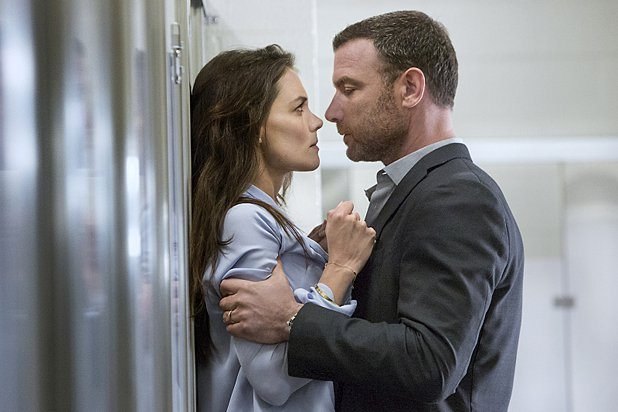 'Ray Donovan' is a crime and family drama which is perhaps Schreiber's most acclaimed work in recent times. Every criminal requires a Tom Hagen to become a godfather-like character. Ray Donovan provides that exact service. He is a fixer, someone who helps rich and powerful clients get the desired results through bribery, threats, payoffs, and other illegal activities. Although Ray's job is unsavory, he works for a powerful law firm that employs people like Ray so they do not have to get their own hands dirty.
Hailing from South Boston, Ray operates in Los Angeles, having practically made the city his own turf. Despite Ray's unlikeable work life, he is a family man, and displays many redeeming virtues. Over the seasons, Ray's job faces several hurdles as he operates within a strictly gray area. When his intimidating father is released from prison by the FBI, it spells trouble for Ray. The man is bent on taking down Ray and his associates, who are in no mood to let go of the most lucrative piece of business that they have.
Liev Schreiber's performance as the titular Ray Donovan has been rightly tempered. It is a nuanced portrayal of a man who constantly questions whether morality is an absolute construct. The series has enjoyed a phenomenal run for six seasons and will be back with the seventh on November 17, 2019. We have no doubts that Schreiber will once again deliver a memorable performance as the troubled protagonist of the show.
3. A Rainy Day in New York (2019)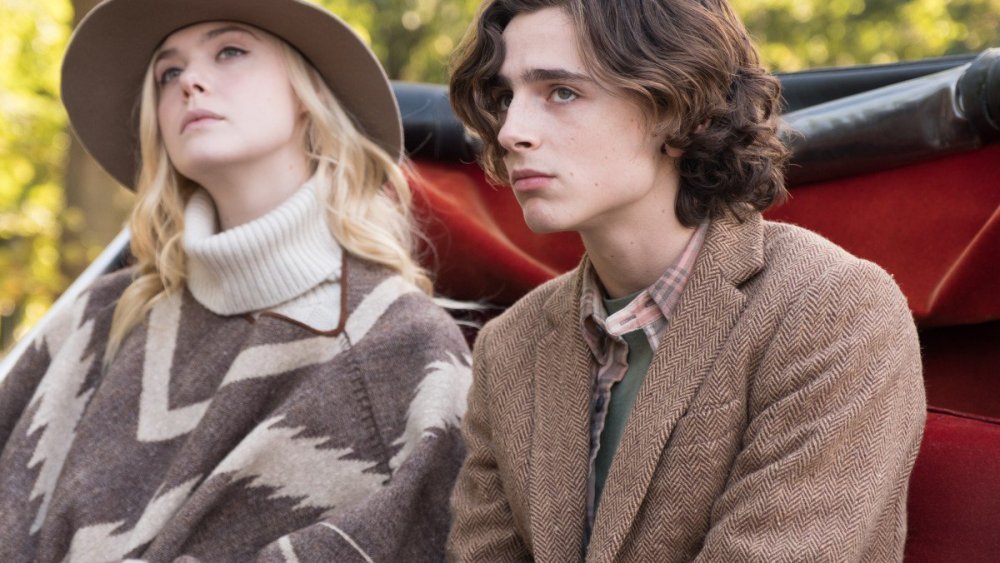 'A Rainy Day in New York' is a comedy helmed by Woody Allen. It follows two young people who arrive in New York for a weekend where they are met with bad weather and a series of adventures. Being a Woody Allen film, it will truly be magical for sure. Liev Schreiber appears in the role of Roland Pollard, an acclaimed film director who is smitten by the good looks of the aspiring journalist from Tucson, who tries to interview him. Over the course of the movie, he attempts to get the journalist to be his muse and move in with him.
The movie also stars Timothee Chalamet, Rebecca Hall, Jude Law, and Elle Fanning. The filming of the movie has been completed but Amazon Studios halted its release due to Woody's #MeToo controversy. Nonetheless, the director managed to release his movie internationally in places including Poland. Finally, on September 6, 2019, 'A Rainy Day in New York' made its US debut at the Deauville American Film Festival. We expect it to release in theaters by the end of this year.
Read More: Upcoming Naomi Watts Movies
2. 24/7 College Football (2019-)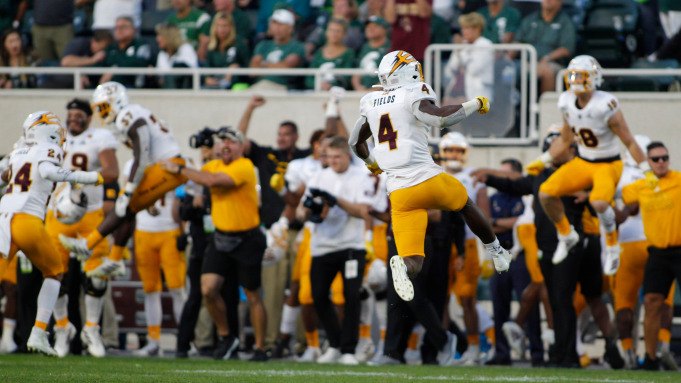 America loves its sports, be it the professional leagues, or the competitive college leagues. '24/7 College Football' is a look at teams like Florida Gators, Penn State Nittany Lions, Arizona State Sun Devils, and Washington State Cougars. We get to see the many challenges they face throughout the day, be it during practice or in moments leading up to the game.
If you want a good insight into the mind of a sportsperson, '24/7 College Football' is definitely the show for you. It started airing on October 2, 2019, and Schreiber is the narrator. With him guiding fans through the lives of college footballers, we are sure the series will continue for more seasons, focusing on other teams.
1. Human Capital (2020)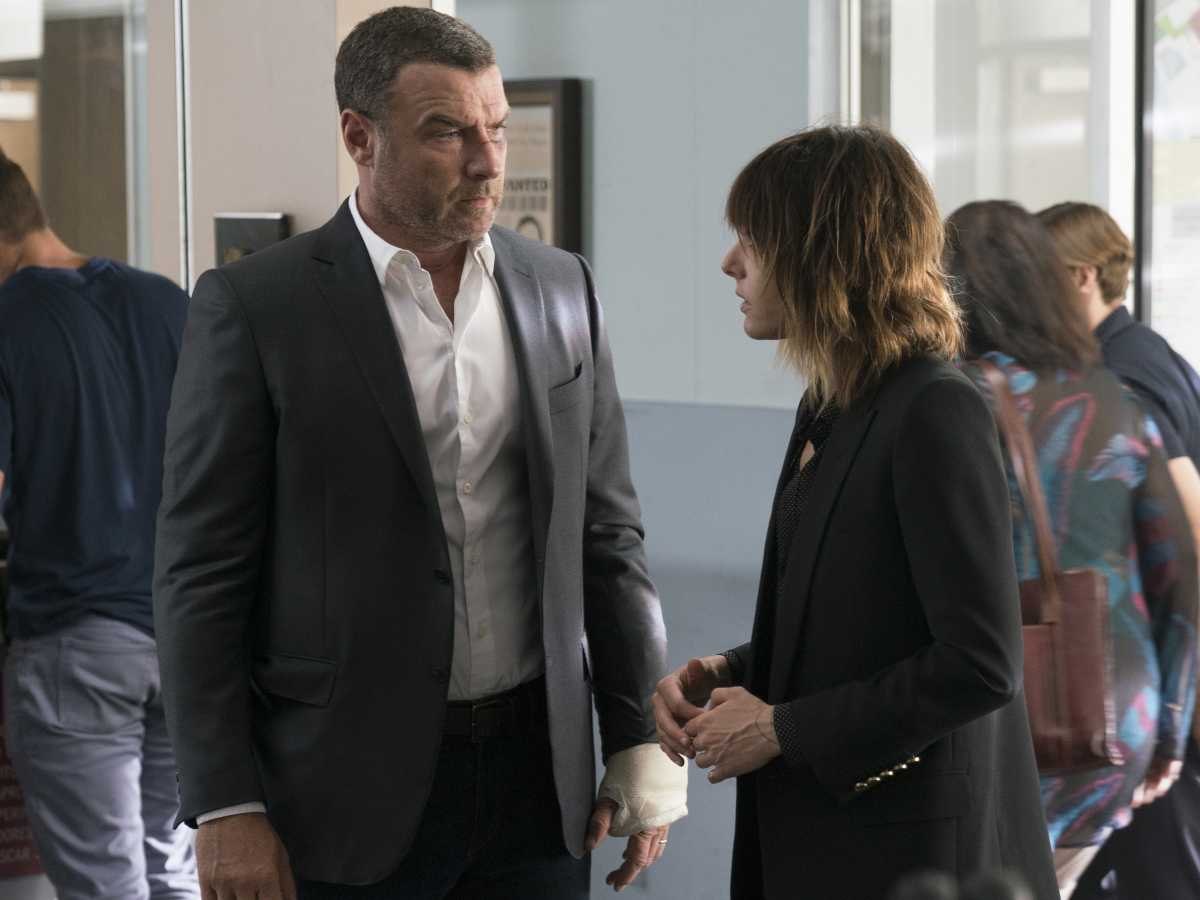 'Human Capital' is a drama film directed by Marc Meyers. It follows the collision between the lives of two families after their children begin a relationship that leads to a tragic accident. The film also stars Marisa Tomei, Alex Wolff, Peter Skarsgaard, and Betty Gabriel. Liev Schreiber appears in the role of Drew.
'Human Capital' debuted at the Toronto International Film Festival in 2019 and will probably be getting a theatrical release in 2020. The talented cast will definitely be looking to push the drama to new heights and critics have already reserved words of praise for the performances after the TIFF premiere.
Read More: Upcoming Melissa McCarthy Movies