Lifetime is one of those channels that have focused most of their energy on churning out content for women. While the statistics of Hollywood still need balancing on the stories told about women and by them, this channel has done its part in balancing the scales on television. It's not that it took this initiative in recent years, or that it was suddenly inspired by the rising wave of feminism to further the cause in some way. Ever since its inception, it had always been about telling stories with women at the centre. But all its current success didn't come so easily. In its early days, Lifetime had to struggle a lot to keep itself running when a lot of channels were trying to gain a foothold in the television industry which was getting more competitive by the day. It even met a huge loss in the first two years, but then, by taking the initiative to launch its own programming, it became its own saving grace.
Lifetime offers a lot of content to its subscribers, right from its original programming to the acquired ones that have syndicated runs. While its main focus group is women, the channel also keeps in mind the section of the audience that comes along with them. If a woman is watching Lifetime, then there is a pretty good chance that her husband will also watch it, at one point or another. Then there are the kids. There are a lot of factors to consider while setting the tone of your shows. But Lifetime has it covered. Apart from providing strong female characters to its stories, the male characters are also designed in a way that would fall in agreement with the men watching them, so they don't feel forced to watch a film just because their wife wants to! If you're going to do it, might as well enjoy it.
The themes of these films mostly centre of finding a purpose in your life, making your peace with your loved ones and finding the love that makes your life worthwhile. Saying it out loud, it does feel like Christian content (something people believed it was, in its early years). But these are not the only themes of its stories. There are stories about revenge, nail-biting thrillers, hilarious films, and occasionally, something to scare you. They have covered every form of films, and the best part is that you can watch it alone or with your whole family. There is something for everyone.
With all these things to offer, it is a shame that Netflix doesn't have many Lifetime originals in its library. It is understandable, but for the fans, it is a huge letdown. The films keep coming and going, though, so keep an eye out in the future for more additions. For now, however, there is just one Lifetime movie on Netflix that you can stream right now:
1. Wild Oats (2016)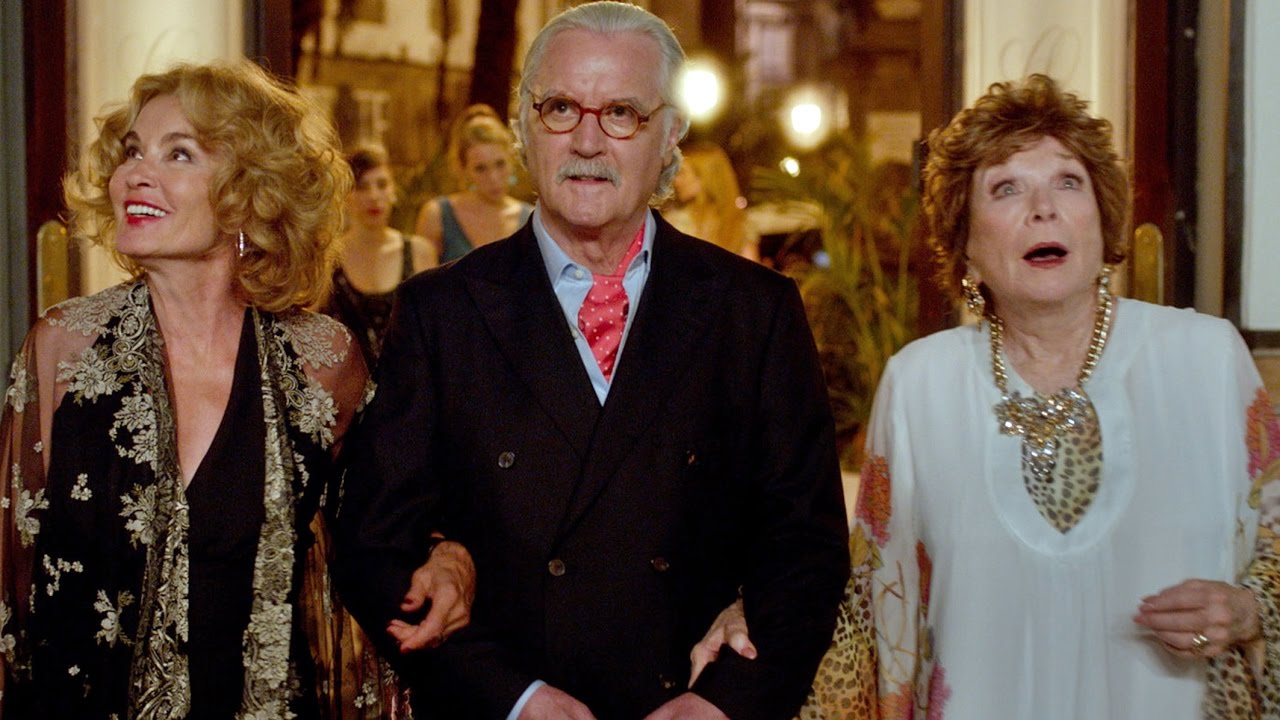 Jessica Lange is an absolutely delightful actress, and that's why anything she's in is worth at least one watch. The winner of the Triple Crown of Acting, Lange stars as Maddie, a woman who discovers that her friend has just become rich by mistake. Shirley MacLaine, another Oscar winner and a veteran actress, plays the role of Eva. Additional cast members include Demi Moore, Billy Connolly, Matt Walsh and Jay Hayden.
After her husband dies, Eva claims the insurance money. The amount she should receive is fifty thousand; instead, she receives a check of five million. Realising the incredible thing that has just happened to her, she runs over to Maddie's place to share the news. Maddie has recently lost her husband, but not to death, to a younger woman. Depressed about her situation, Eva's news is what makes her hopeful about things to come. Initially, Eva is convinced that she should notify the bank for this mistake and get the amount that is due to her. However, Maddie makes some pretty convincing arguments and Eva changes her mind. The women decided to leave their place and run away to some other place to spend the rest of their lives in luxury. The story follows their adventures. Stakes are raised when the bank sends someone to catch them and bring them to justice.
If you are in a mood for a buddy comedy, then 'Wild Oats' is a perfect watch for you. It is funny, heart-warming and even comforting at times. You might never become the wrong recipient of a heavily loaded check, but there are some other things that you can take away from this story.
Read More: Best Hallmark Movies on Netflix