Lili Reinhart is perhaps best known to audiences as Betty Cooper from 'Riverdale', the series that is based on the Archie comics. Lili Pauline Reinhart is an American actress who was born in Cleveland, Ohio. Someone who always knew what she wanted to be, Lili developed a love for singing, acting and dancing at the tender age of 10. She begged her mother to let her go to New York to audition. In fact, Reinhart also moved to Los Angeles to pursue a career in acting and almost gave up after five months. However, it is a good thing that she did not, since she went on to appear in shows like 'Law & Order: Special Victims Unit'. She also appeared in the pilot episode of 'Sciencetastic!'.
Apart from that, Reinhart has appeared in movies like 'Lilith' in 2011. The following year, she appeared in 'Not Waving But Drowning'. In 2013, Reinhart was seen in quite a few movies, including 'The Kings of Summer', 'Gibsonburg', and 'Forever's End'. In 2016, she appeared in 'Miss Stevens' and 'The Good Neighbor'. 2017 was obviously marked by the release of 'Riverdale', where Lili Reinhart's performance as the girl next door, Betty Cooper, became a talking point. She delivered a performance to remember, with equal measures of tenacity and tenderness.
Among Lili Reinhart's other film roles, are 'Galveston', where she appears alongside Ben Foster and Elle Fanning. So now you must be wondering what is the next Lili Reinhart movie or TV show? Well, here's the list of upcoming Lili Reinhart films and TV shows scheduled to release in 2019 and 2020. We can only hope that the latest Lili Reinhart movies would be as good as some of her recent ones.
2. Hustlers (2019)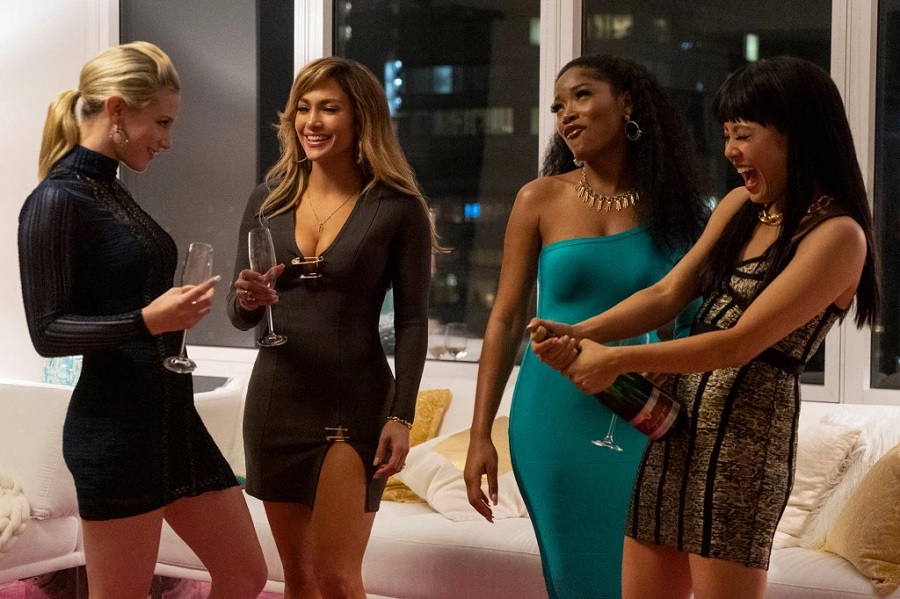 It might be easy to conflate Lili Reinhart with the good girl image of Betty Cooper, but she is here to prove us wrong in 'Hustlers'. Reinhart plays the role of Annabelle in the upcoming comedy-crime drama. Annabelle is a stripper and one of Ramona's associates. In case you are wondering who Ramona is, Jennifer Lopez steps into the role. She acts as a mentor to the other strippers, helping them survive during a hard financial stretch.
As for the movie itself, 'Hustlers' has been inspired by the viral New York magazine article. It follows a group of former strip club employees who come up with a savvy scheme to turn the tables on their Wall Street clients. The group, that operates in New York City, is led by a single mother who is highly ambitious. Together, they lie, steal, cheat and hustle numerous wealthy men at a time when the sex industry bottoms out during the financial crisis in the late 2000s. A journalist who covers the story attempts to figure out where the entire operation went wrong. The movie is slated to release on September 13, 2019.
1. Chemical Hearts (2020)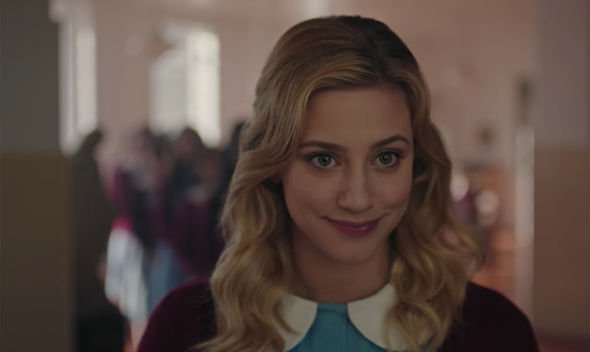 It is evident that Lili Reinhart is moving up in the world of movies and TV shows. The actress is not just appearing in 'Chemical Hearts', an upcoming romantic drama from Amazon Studios, but is also executive producing the project. It marks her debut as an executive producer. For those unaware of the movie, it is based on Krystal Sutherland's novel 'Our Chemical Hearts'. Reinhart appears in the role of a transfer student in high school, Grace Town, who meets the editor of the school newspaper on the first day of the school year. The editor, who is 17 years old, and has never been in love, knows that everything is about to change. Reinhart's character too finds a new passion as she begins to work for the paper.
It is not surprising to see Reinhart in such a role. If you remember, she also acts as the editor of the high school paper in 'Riverdale', so she has some idea of what the job requires. We are sure that Reinhart will bring her experience from the series to the movie and it will definitely be a massive success.
ALREADY RELEASED:
Riverdale (2017-)
First, let us start off with Lili Reinhart's most recognized work, that is, the crime drama-mystery series that airs on The CW. 'Riverdale' is based on the Archie comics and follows Archie and his friends as they attempt to navigate love, life, and high school, even as they become increasingly enmeshed in the mysteries of the town of Riverdale. Reinhart appears in the role of Betty Cooper, the sweet but tenacious girl next door, who is something of an amateur sleuth. It has been hinted over the seasons that Betty has some darkness lurking inside her, but she always tries to do good, for the school and for her town. Betty dates Jughead and together they make a pretty awesome team of detectives.
Over the seasons, the mysteries of 'Riverdale' have only grown in scope and danger. The first season was a classic whodunit where a popular high school student, Jason Blossom, was found dead. It exposed the lies and darkness at the heart of the Blossom family, who are looked up to in Riverdale. The following seasons explored a vigilante serial killer on the loose, and a dangerous game with fatal consequences. Over time, the situation in Riverdale has only become more dangerous with biker gangs, drug dealers and perhaps even organized crime seeping into the idyllic town. The fourth season of 'Riverdale' is slated to air on October 9, 2019, and Lili Reinhart will, without a doubt, amaze us again in the role of Betty.
Read More: Upcoming Maggie Smith Movies