Lin-Manuel Miranda is perhaps the most multi-talented artist in Hollywood currently. He is an actor, a music composer, a singer, a playwright, and a lyricist. The remarkable thing is that he has excelled and proven his mettle in all of these roles. Take, for instance, the number and diversity of awards that the American artist has won: three Tony Awards (Broadway theater), three Grammy Awards (music) and also an Emmy (acting).
Miranda came into prominence after he won a Tony for the Broadway musical, 'In the Heights.' He went on to be recognized further after he wrote the music, lyrics and the book for another Broadway production, 'Hamilton.' Born in New York City, Miranda started writing musicals when he was just a high school student.
Apart from that, Miranda has appeared in the television shows, 'The Electric Company' and 'Do No Harm.' What's more? He has even hosted 'Saturday Night Live.' Moreover, he provided music to the movie, 'Star Wars: The Force Awakens' and composed songs for the Disney movie, 'Moana.' For the latter, Miranda won an Academy Award for Best Original Song, thanks to the track, 'How Far I'll Go.'
Furthermore, Miranda also engages in social work and has been politically involved in Puerto Rico, favoring debt relief for the country and disaster relief after Hurricane Maria. Lin-Manuel Miranda is married to his high-school friend, Vanessa Adriana Nadal. The couple tied the knot in 2010 and have two sons aged five and one together.
You might be wondering about the projects this powerhouse of talent has lined up, and we are here to tell you just that. Listed below are the upcoming movies and television shows of Miranda, slated to be released in the near future. Hopefully, his new performances will be as good as his recent ones.
Read More: Scarlett Johansson Upcoming Movies
2. In the Heights (2020)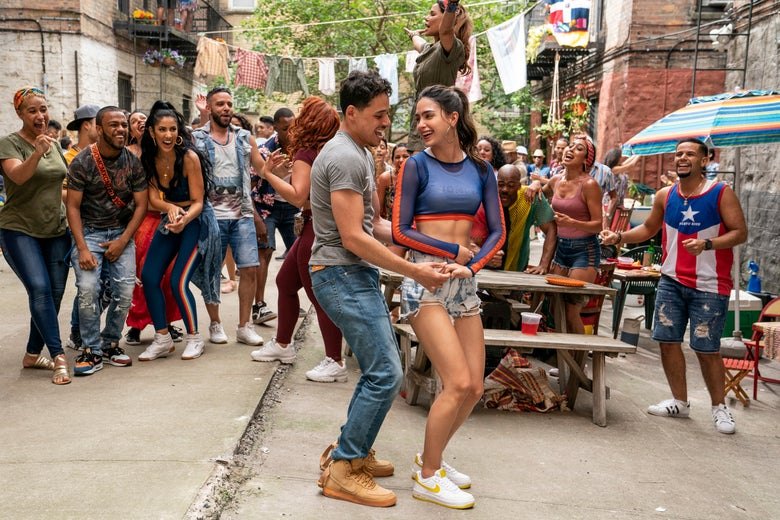 An adaptation of a Broadway musical, 'In the Heights' is an upcoming musical whose music score is composed by Lin-Manuel Miranda. Moreover, he also appears in front of the camera for a short role: that of a tiny piragua stand's owner. The movie follows a couple of characters, Usnavi de la Vega and Nina, in a Hispanic neighborhood called Washington Heights in New York City.
Usnavi is a bodega owner who harbors the ambition of opening a bar in his native country, the Dominican Republic. His love interest is a salon worker named Vanessa who wishes to leave the neighborhood, making him worried that she might forget him once she manages to do so. On the other hand, Nina has returned home after being unable to finish her college degree. She gets back with a former lover that her father disapproves of and worries about having to tell her parents about her dropping out. She gets even more perplexed when her father decides to sell his car-wash business upon finding out that Nina dropped out of college due to financial reasons. The movie will be released on June 26, 2020.
1. His Dark Materials (2019-)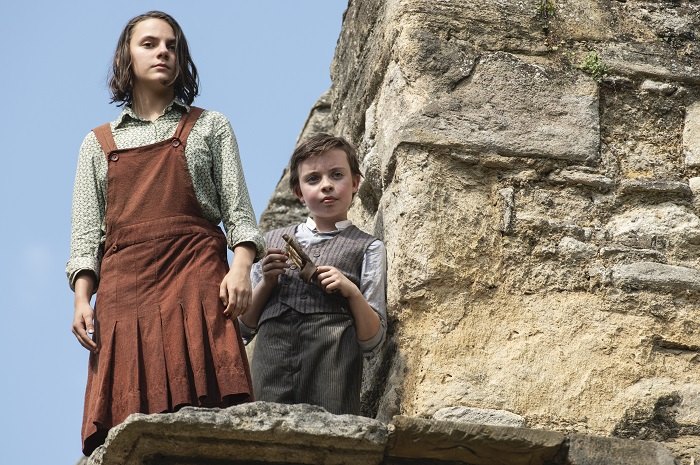 Lin-Manuel Miranda can be seen in BBC's fantasy television series, 'His Dark Materials.' The show is based on the series of novels of the same name by Philip Pullman. The series' first season opened up to critical acclaim and was renewed for a second season even before the first one had premiered.
The show is set in a speculative and parallel universe in which every human being is accompanied by animal partners known as daemons. These daemons are the human soul's manifestations and are based on the character's personality traits and state of mind.
The story follows Lyra, a young girl whose daemon first appears in the form of a black moth, but changes form multiple times. An orphan, who is raised by scholars at Oxford's Jordan College, Lyra's tale begins when she embarks on a mission to find her kidnapped friend. However, she soon finds out about a ploy with multiple kidnappings related to an intriguing substance known as Dust. Lin-Manuel Miranda plays an aeronaut who goes by the name, Lee Scoresby. With an arctic hare as his daemon, Scoresby is an explorer who aids in the mission of rescuing the kidnapped children.
Read More: Upcoming Julia Roberts Movies