Linda Cardellini used to play by enacting characters at home and became the youngest homecoming queen in high school. She wanted to become a performer since she was in the sixth grade. Cardellini emerged as a talent to reckon with after she played the smart Lindsay Weir in TV series 'Freaks and Geeks' which ran between 1999 and 2000. Even though the show received a lukewarm response, it went on to become a cult series when it became available online and on DVD. Cardellini joined 'ER' as the nurse and single mom character Samantha Taggart in 2003, which she reprised till the series wrapped up in 2009. Her recurring guest act in 'Mad Men', as Sylvia Rosen, earned her a nomination for Outstanding Guest Actress Emmy Award in 2013. In 2014 Cardellini appeared on 'New Girl' and the next year she was seen on Netflix's 'Bloodline.'
Apart from a prolific career in TV, Cardellini has a number of movies in her filmography. She made her feature film debut in 'Good Burger (1997).' In 1998, she appeared in a prominent role in the horror flick, 'Strangeland.' She voiced the character of Velma Dinkley in two live-action adaptations of the Scooby Doo cartoon series, 'Scooby Doo (2002)' and 'Scooby Doo 2: Monsters Unleashed (2004).' She played Laura Barton, wife of Jeremy Renner's Hawkeye, in 'Avengers: Age of Ultron (2015).' In 'Daddy's Home (2015)' and 'Daddy's Home 2 (2017),' Cardellini played the wife of Will Ferrell and ex of Mark Wahlberg. Her other major movies include 'Legally Blonde (2001),' 'Grandma's Boy (2006),' 'Return (2011),' 'Welcome to Me (2015),' 'The Founder (2016),' and 'Brokeback Mountain (2005).'
Cardellini has voiced a number of characters in popular movies like 'Robot Chicken,' 'The Goode Family,' 'Sanjay and Craig,' 'All-Star Superman,' 'Gravity Falls,' and 'Out There.' She has also lent her voice to the video game 'Scooby Doo Game.' Last year was a fruitful one for the actress. Her Universal production, 'The Green Book,' in which she played opposite Viggo Mortensen and Mahershala Ali, earned her immense critical praise. 'A Simple Favor,' a comedy alongside Paul Feig, also helped her to keep up the momentum. At this point, the question that might be circling your mind is what is the next Linda Cardellini movie and TV show? Well, the good news is that we have a clear answer to that question. Here's the list of upcoming Linda Cardellini films/TV shows scheduled to release in 2019 and 2020. We can only hope that the latest Linda Cardellini movies would be as good as some of her recent ones.
3. The Curse of La Llorona (2019)
'The Curse of La Llorona' is a horror flick in which Linda Cardellini plays a single mother and social worker who fights a Mexican ghost, the weeping woman, to save her kids. Michael Chaves directs the movie from a screenplay written by Mikki Daughtry and Tobias Iaconis. The plot is inspired by a Latin American folk tale of La Llorona, the weeping woman. The legend says that the weeping woman has been stuck between heaven and hell after she drowned her children in a moment's rage. Though she threw herself into the river, she was trapped between life and death. Those who hear her death call in nights are doomed to death. La Llorona preys on children, as a desperate attempt to recover her drowned kids.
Set in 1970, 'The Curse of La Llorona' centers on the life of Anna Tate-Garcia, played by Linda Cardellini, a social worker and her children. When the wrath of the weeping woman falls on her kids, their only door to escape is the disillusioned priest, played by Raymond Cruz. Anna and her kids are torn between fear and faith while the priest battles with the weeping woman with his mysterious practices. When the movie was premiered at the SXSW film festival, it was received with mixed to negative reviews. Apart from Cardellini, 'The Curse of La Llorona' features Patricia Velasquez, Jaynee-Lynne Kinchen, Roman Christou. Raymond Cruz, and Sean Patrick Thomas.
2. Fonzo (TBA)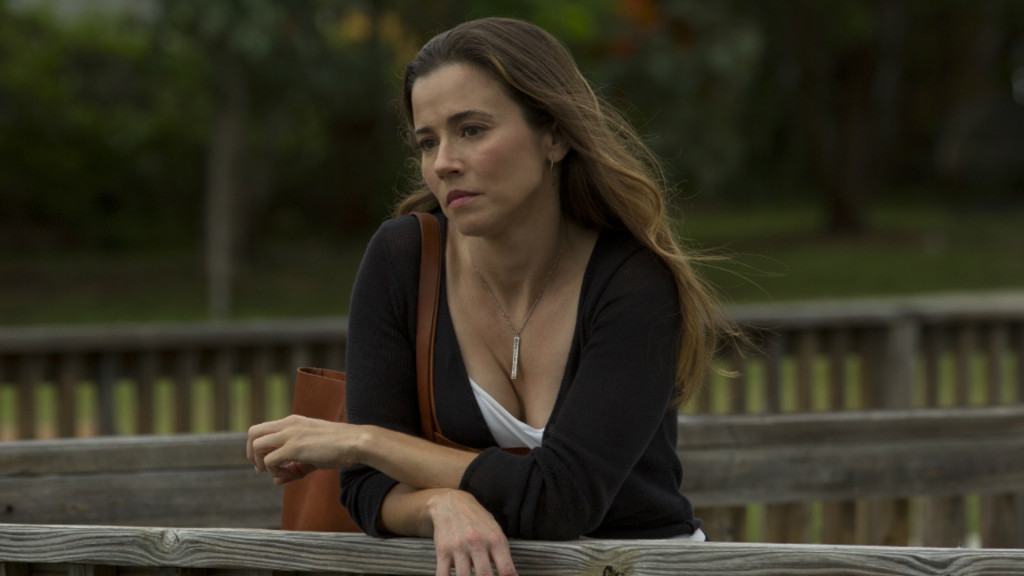 'Fonzo' is an upcoming gangster biopic based on the life of the ruthless Chicago mobster Al Capone. Linda Cardellini plays the lead role here alongside Tom Hardy. The movie also features Matt Dillon, Kyle MacLachlan, Kathrine Narducci, and Tom Hardy in important roles. 'Fonzo,' which is written and directed by Josh Trank, unfolds in the backdrop of the bloody Chicago underworld of the '20s. Capone, played by Tom Hardy, ruled Chicago with an iron fist until he was prosecuted for income tax evasion in 1931. After a decade of imprisonment, he died of dementia at the age of 47. Cardellini plays Capone's wife Mae, who suffered all the trauma of being a dreadful gangster's life partner. Dillon plays Capone's right hand and best friend Johnny, while MacLachlan stars as Capone's personal doctor Karlock. Narducci appears as Rosie, one of Capone's sisters.
Josh Trank, who made the 2015 movie 'Fantastic Four,' has confirmed a 2019 release of his Al Capone biopic. Unlike other Al Capone movies, 'Fonzo' focuses on the don's final days of insanity and dementia. According to reports, Capone had a tragic death with memories from his brutal past mixed up with the horrible reality of the present. "Failure was a gift. It forced me to walk an honest path, and I'm way happier today than I ever was before. I have a film out later this year, starring Tom Hardy, called 'Fenzo' that I wrote, directed, and edited. We had so much fun making it & it's my best work as a filmmaker", Josh Trank tweeted on April 9, 2019.
Read More: Upcoming Melissa McCarthy Movies
1. Dead to Me (2019)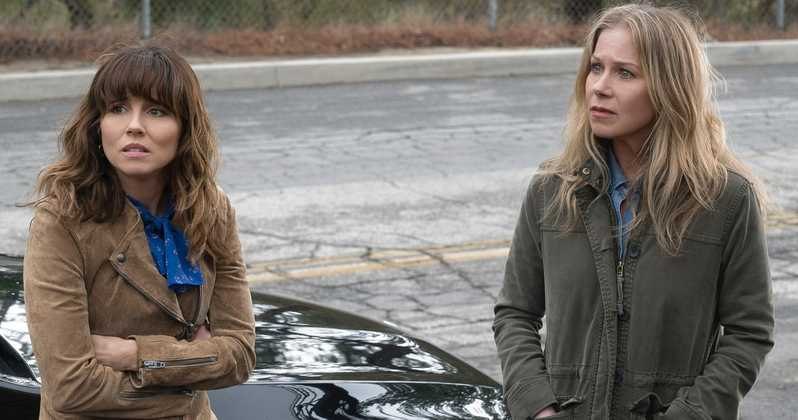 Netflix's 'Dead to Me' is a buddy comedy with Christina Applegate and Linda Cardellini playing newfound gal buddies. Both the ladies are on a self-recovery mission after the tragic deaths of their loved ones. Jen, played by Applegate, has lost her husband and joins a self-help counselling group. There she meets Judy, played by Cardellini, who is grieving the death of her boyfriend. Despite their polar opposite personalities, both women are united by grief. They decide to put together their scattered life from pieces. But the dark comedy changes its direction when a desperate Judy shields Jen from a shocking secret that could turn her life upside down if she comes to know about it.
The series also features James Marsden, Ed Asner and Brandon Scott in important roles. Applegate and Cardellini serve as executive producers alongside Jessica Elbaum, Christie Smith, Adam McKay, and Will Ferrell. 'Dead to Me' is Cardellini's first series regular role in TV since she appeared in Netflix's 'Bloodline.' Netflix opens 'Dead to Me' on May 3, 2019.
Read More: Upcoming Elizabeth Banks Movies