Loretta Devine is one of the most beloved actresses in Hollywood. She earned the crown not just because of her talent, but because of her attitude towards her profession, co-actors, and in general, towards the whole world. Devine, who made her acting debut during the late '70s with back-to-back roles in Broadway musicals, earned widespread critical acclaim for her portrayal of the characters on stage like Glinda The Good Witch of the South in 'The Wiz' and Lorrell Robinson in the musical 'Dreamgirls.' The long and intensive rehearsal camp for the production helped Devine to land her first film role in the 1981 movie 'Will,' directed by Jessie Maple, the first African American woman who directed an independent feature film. Movies like 'Little Nikita,' 'Stanley & Iris' and an impressive cameo in the film adaptation of 'Dreamgirls' soon followed.
Devine's first breakthrough came in 1995 with the Forest Witaker directorial 'Waiting to Exhale,' in which she played the character of Gloria Matthews alongside Whitney Houston, Gregory Hines, and Angela Bassett. Devine got an NAACP Image Award for Outstanding Supporting Actress in a Motion Picture for her performance. The actress reunited with Houston and Hines for the movie 'The Preacher's Wife.' The Alfred Woodard flicks 'Down in the Delta' (1998) and 'Funny Valentines' (1999) also cemented her reputation as a versatile actress.
Devine's first breakthrough in television came with the drama series 'Boston Public' on Fox. She played the major character of Marla Hendricks in the show from 2000 to 2004. The huge popularity of the Fox series catapulted Devine into more roles in television series like 'Urban Legend,' 'Urban Legends: Final Cut,' 'I Am Sam,' and 'Eli Stone.' The actress earned an Image Award nomination and an Independent Spirit Award nomination for her stunning portrayal of the character of Cassey Jordan in the 2004 movie 'Woman Thou Art Loosed.'
Other major works of Devine include 'Crash,' 'This Christmas,' 'For Colored Girls,' 'Madea's Big Happy Family,' 'State of Georgia,' 'The Carmichael Show,' 'Being Mary Jane,' and 'The Client List.' She won a Primetime Emmy Award for Outstanding Guest Actress in a Drama Series for her performance in the drama series 'Grey's Anatomy.' So now you must be wondering what is the next Loretta Devine movie or TV show? Well, here's the list of upcoming Loretta Devine films and TV shows scheduled to release in 2019 and 2020. We can only hope that the latest Loretta Devine movies would be as good as some of her recent ones.
4. Family Reunion (2019 – )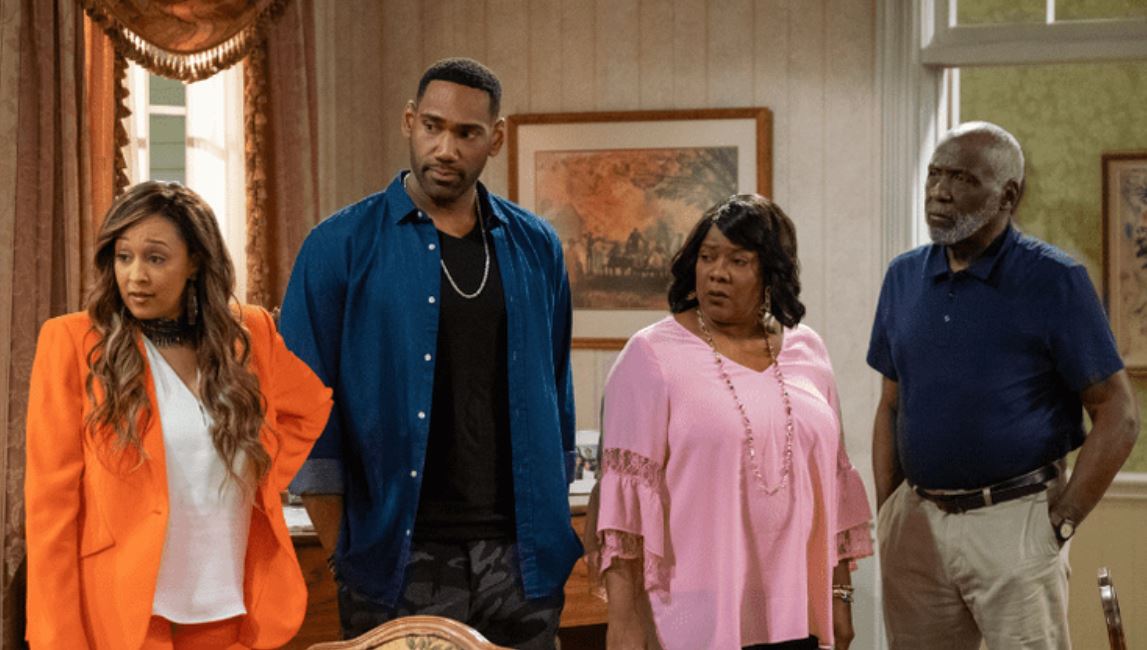 Netflix's upcoming comedy series 'Family Reunion' features Loretta Devine along with Tia Mowry and Anthony Alabi as the main cast. Touted as a multi-generational family saga of the McKellan clan, the series follows Cocoa McKellen (Mowry), a mother of four kids, her husband Moz McKellen (Alabi), an ex-football player, and their four children. The family travels to their hometown of Columbus for a McKellan family reunion. Devine plays the eccentric but loving matriarch of the family, M'Dear. Roundtree plays the character of Grandpa. Other cast includes Talia Jackson as 14-year-old Jade, Isaiah Russell-Bailey as 12-year old Shaka, Cameron J. Wright as 10-year old Mazzi, and Jordyn Raya James as 8-year-old Ami, according to Deadline. Meg DeLoatch, who is known for 'Fuller House' and 'Eve' serves as the creator and executive producer of the series. The pilot and some other episodes are directed by Eric Dean Seaton. 'Family Reunion' is set to premiere on Netflix on July 10.
3. HeadShop (2020)
Loretta Devine will be seen alongside Kimberly Elise and Deon Cole in the upcoming indie comedy 'Headshop.' The plot revolves around a therapist Dr. Latrice Monroe (Nicole Ari Parker) who struggles to cope up with the tragic personal loss. She moves on to a neighborhood which is very repulsive to her techniques as the therapist. It takes her some time to gain their trust and confidence before starting her services in the area. Slowly, they open up to the new therapist and those interactive sessions teach Latrice an unseen version of community living. Other cast includes Michael Jai White, Reno Wilson, Marla Gibbs, Tony Plana, Kris Marshall, Donis Leonard Jr., and Claudia Zevallos. 'HeadShop' is written and directed by Kim Bass. John Cappetta and Deanna Shapiro executive produce the movie, which is currently being filmed in Los Angeles.
2. Never Too Late (TBA)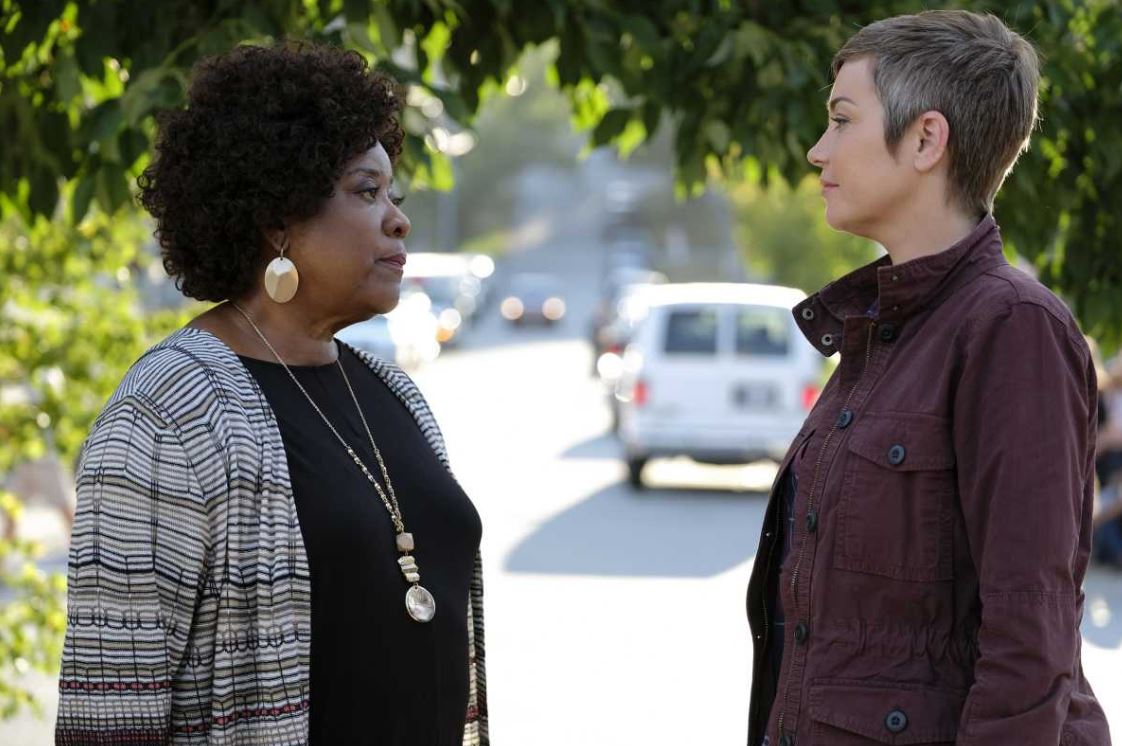 'Never Too Late' is an emotive tale of Helen, an acrimonious widow who reluctantly enrolls in a retirement community. She doesn't show any interest in the activities of the community and the people she meets there. But as the days go by, she starts taking an interest in the day-to-day events of the community. She befriends new people and finds a new meaning in her lonely life. Moreover, Helen discovers a new love interest in the charming and smart community member Dan Simpson who is also a widower, to her surprise. Ellen Burstyn plays the lead role of Helen while Loretta Devine portrays the character of Sally. James Caan, Ann-Margret, Jane Curtin, Christopher Lloyd, and Elizabeth Mitchell also play major roles in the movie. 'Never Too Late' is directed by Michael Lembeck from Donald Martin's screenplay, which is based on a story by Harrison Powell. No release date has been attached to the movie yet.
Read More: Upcoming Yara Shahidi Movies
1. Rites & Wrongs (TBA)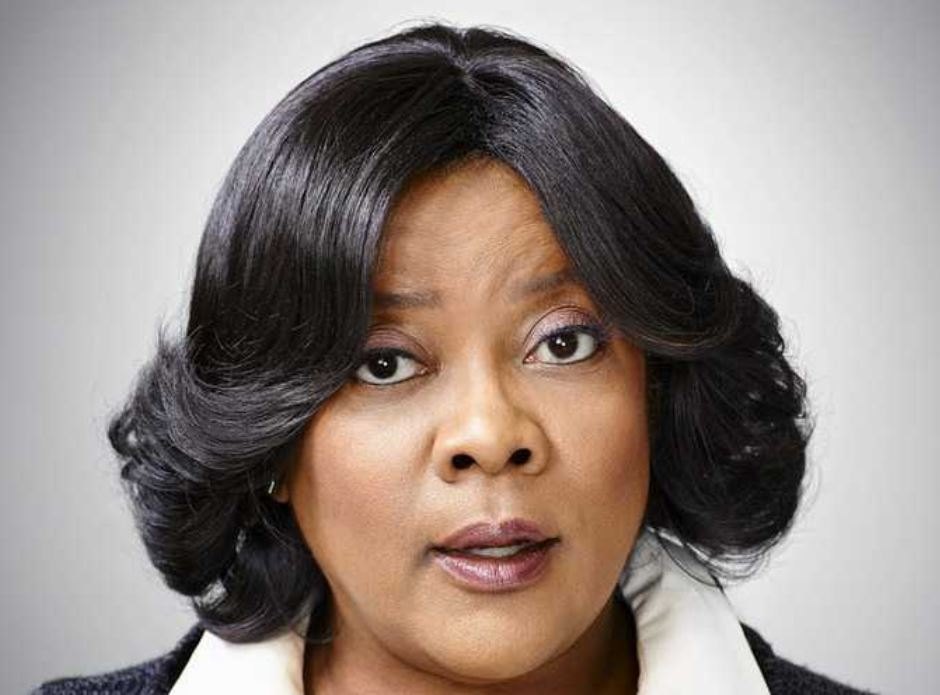 'Rites & Wrongs' is a comedic take on death and its aftermath. The plot centers on a dying man whose family is apprehensive about his possible will that donates the family home to church after his death. None of the family members want to get rid of the home because everyone hatches their own plans based on the worth of the old mansion. So, the family come together to prevent the handing over of the home to the church at any cost. While the dying man counts his last minutes on Earth, they plot to forge his will and wipe out the Church from the scene.
But death has its own way to get things done while the family members desperately hold onto the family mansion. 'Rites & Wrongs' is written and directed by Krystyna Loboda. Kays Al-Atrakchi, Lauren Herrel and Krystyna Loboda produce the movie while Martin McCourt and Douglas W. Miller serve as executive producers. Loretta Devine is the sole cast member who has confirmed her association with the movie so far. More details about the cast and plot are still unknown.
Read More: Upcoming Halle Berry Movies