'Love' is a romantic, comedy webseries, set in Los Angeles, USA. It is created by Lesley Arfin, Paul Rust and Judd Apatow ('The 40-Year-Old Virgin', 'Knocked Up'). The first season premiered on February 19, 2016, having ten episodes and the second season premiered on March 10, 2017, having 12 episodes. After its renewal, the third season, which premiered on March 9, 2018, also has 12 episodes. The show has no fixed runtime, with the duration varying from 27 to 46 minutes.
Over the course of its run, the show has received good ratings from all reputed critics; it has a score of 7.7/10 on IMDB and, even better, 94% on Rotten Tomatoes. The series has also been nominated for the Best Comedy Series Award at Satellite Awards. Some major names in the industry have made guest appearances in the show. 'Love' has all the trademarks of a good old Apatow romantic comedy. The relationship between Mickey and Gus is delightful and charming. But most importantly, it is marked by a realistic take on modern relationships, ditching the clichés and cheesy stuff that we usually find the rom-com genre riddled with. It is executive produced by Apatow, Rust, Arfin, Brent Forrester, Dean Holland, Dave King and Ali Rushfield.
Love Cast: Who's in it?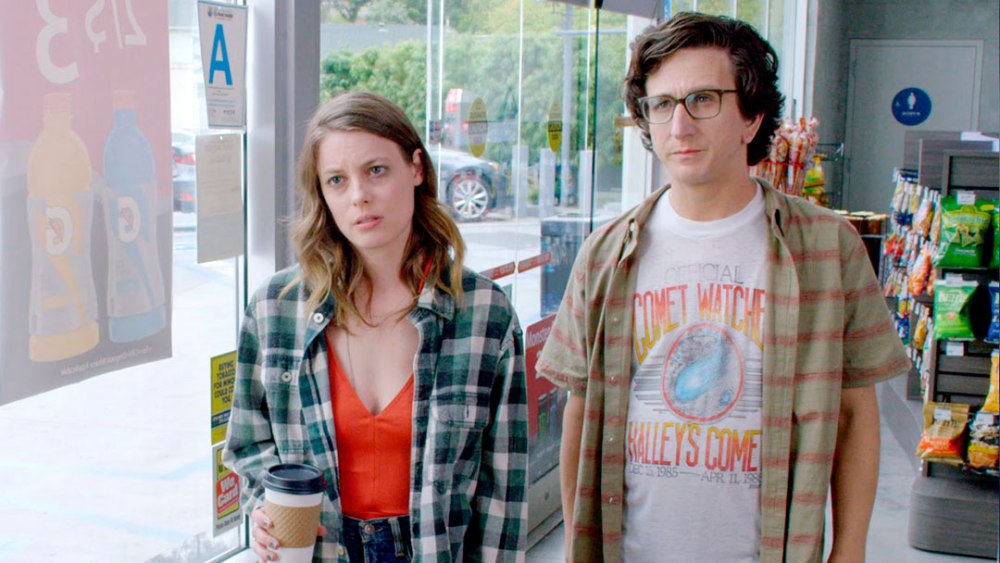 The cast of 'Love' is led by Paul Rust as Gus Cruikshank. He is a writer and comedian who has written for shows and movies like 'Arrested Development', 'Comedy Bang! Bang!' and 'Pee-Wee's Big Holiday'. His acting credits include 'I Love You, Beth Cooper', 'Inglorious Basterds', 'Bob's Burgers' and 'Super Fun Nights'. Gillian Jacobs plays the role of Mickey Dobbs. She is known for her work in 'Girls', 'Community', 'Hot Tub Time Machine 2' and 'Life of the Party'. Claudia O'Doherty appears as Bertie Bauer, Mickey's roommate. Her other acting credits include 'The Festival', 'Animals' and 'Drunk History', among others.
Mike Mitchell plays the role of Randy Monahan, Gus' friend who starts a relationship with Bertie. He is known for co-hosting the podcast, 'Doughboys'. He has also worked in 'Parks and Recreation', 'The Birthday Boys', 'Brooklyn Nine-Nine' and 'Little Big Awesome'. Chris Witaske plays the role of Chris Czajkowski, Gus's friendly neighbour. He has also appeared in 'What Men Want', 'Arrested Development' and 'Unicorn Store'.
The recurring cast includes Brett Gelman as Greg Colter, Iris Apatow as Arya Hopkins, Tracie Thoms as Susan Cheryl, Bobby Lee as Truman, Jordan Rock as Kevin, Charlyne Yi as Cori, Kyle Kinane as Eric, Kerri Kenney as Syd, among others. The guest stars appearing on the show include Jesse Bradford as Carl, Joe Mande as Jeffrey, John Early as Daniel, Stephen Boss as Doobie, Will Sasso as Ben, Chase Ellison as Jacob, John Ennis as Don, Justin Willman as a magician.
Love Plot: What's it about?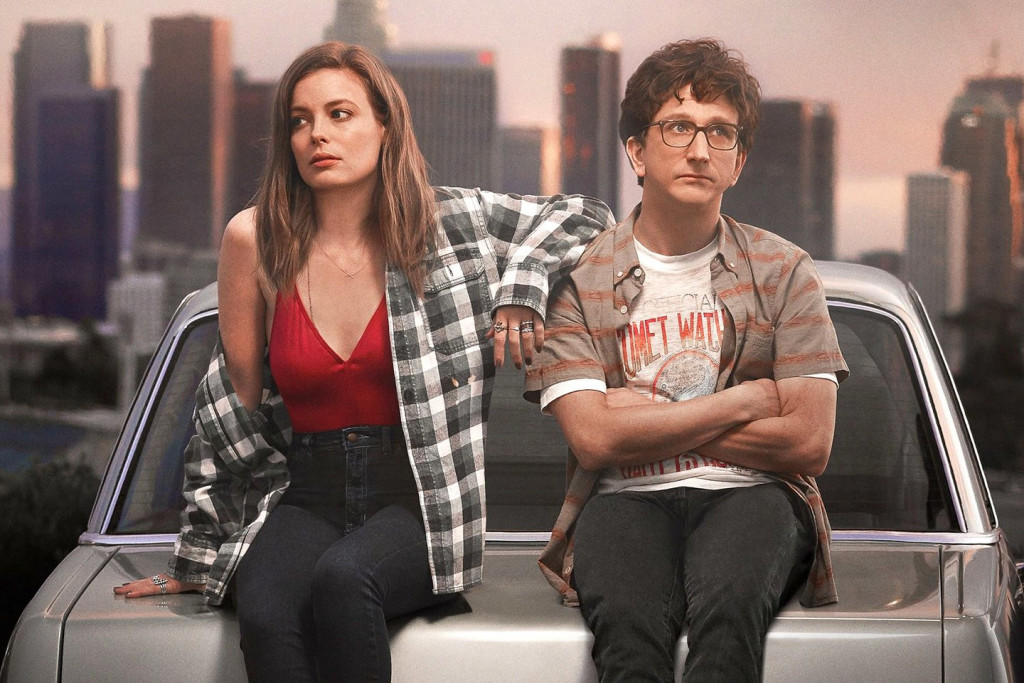 The plot revolves around the two main characters Gus and Mickey, who like each other but always wind up in conflicts. Gus is a tutor to a teen star while Mickey is a radio talk show producer. Gus is a certified dork and Mickey has a history of not being able to continue a relationship for too long. He likes magic, she doesn't believe in it. He likes making up songs about his favourite movies, she finds it pointless. Ideally, they are no match for each other.
Further, Mickey is an alcoholic, a drug addict, and a sex and love addict. She has already witnessed a lot of failed relationships, most of which started in the first place owing to her addiction and her fear of being alone. She likes Gus, before entering another serious relationship, she needs to sort out her life. Meanwhile, Gus wants to move on from his job as a tutor. He wants to be a writer and has actually written a script for it. But, he suffers from the tendency of ruining things for himself while everything is going great. In his relationship with Mickey, as well as his writing career, he needs to overcome the same hurdle.
Love Season 4 Release Date: Will it happen?
'Love' Season 3 premiered on March 9, 2018. The show has received great reviews right since the first season. An honest portrayal of relationships, without giving it a Hollywood touch-up, was praised. The appreciation of writing took centre stage and it was observed that with every season, the series continued to outdo itself. Another thing that show was particularly praised for was the chemistry of the lead characters.
Jacobs received applause for portraying a woman troubled with multiple addictions at once and trying to solve her problems while tending to her complicated relationship with Gus. Paul Rust's portrayal of the geek Gus, who typically wouldn't be considered the type for a strong character like Mickey's, is grounded and too close to reality than what the viewer would originally expect of it.
The varying length of the episodes became the cause of minor criticism, but it couldn't compete with its charm. Netflix had originally ordered two-season series but owing to a favourable viewership, the show was renewed for a third season. The concept was conceived according to a two-part story but was stretched a bit due to popular demand. However, the creators decided not to stretch it too further and ruin the perfect show that they had created. As a fan, one must make their peace with the fact that the show decided to end it on a high point. However, if you want to be hopeful, there have been cases where popular series have returned after a couple of years' hiatus. Something similar could happen for 'Love'. But, we won't put too much faith in it. If we receive any further information on the matter or news about Love season 4 release date, we will update this section.
Love Trailer
If you love romantic comedies, then 'Love' is the show that you shouldn't miss. With characters going through real problems, and relationships encountering real challenges, you might relate a lot to it. The show has ended with the third season, but you can always stream it on Netflix. Here is the trailer for the third season, if you haven't yet caught up with it.
Read More: Best Teen Romance Movies on Netflix