Say what you may, but representation is important. That statement traverses any and all form of media, especially films that are easily amongst the most widely consumed of them, standing at the narrow cusp of art and entertainment. Representation of homosexuality and homosexual relationships especially, I believe, has historically been a part of a wide spectrum, from the careful sensitivity of 'Blue is the Warmest Colour', to a tale of intense, forbidden love in 'Brokeback Mountain', to the best in modern times in my opinion, 'Call Me By Your Name', that's better characterized as a breezy summery romance first, and an LGBT film later. In these, I am willingly discarding caricatures or the kind of LGBT characters that were earlier thrown in for "laughs" since they hardly are representations, so to say.
The latest irresponsible representation from 'It: Chapter 2' notwithstanding, 2018 saw a charming coming-out, coming of age tale, 'Love, Simon', touted as the first major studio-backed gay teen romance. All of that may just be media hype, but the film left me with a wide smile plastered on my face, which is rare for films based on homosexuality that usually take the route of hardships along the way or social awareness. Not that those are not important; the high heavens know we need more of those. But sometimes, simple, positive films that are not looking to change the world also do the deed. While there already were talks of a sequel based on the spin-off sequel of the book, 'Leah on the Offbeat', Disney announced that they will be developing a series for its exclusive streaming service based on the film, and the first novel, 'Simon vs. The Homo Sapiens Agenda' but with a different protagonist at its helm. Here is everything we currently know about it.
Love, Simon Plot: What Is It About?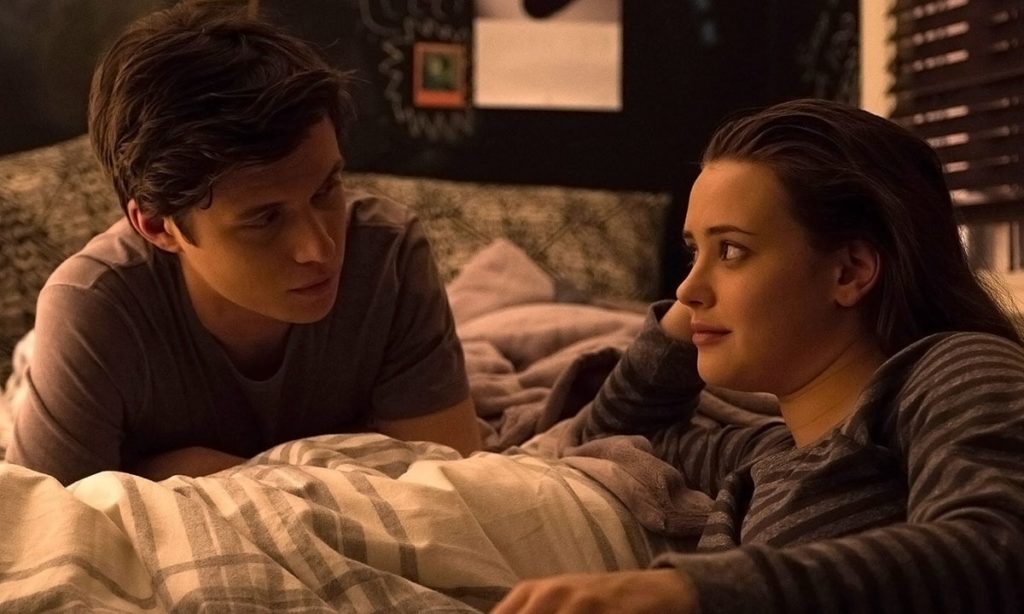 The first and foremost confirmation we have about the show being developed at Disney+ is that it's neither a direct sequel, nor a rehash of the same story. Instead, 'Love, Simon' the series will have a new protagonist placed in the same setting as the film, focusing on a completely different group of people, who may or may not be present in the series. In that, the core story—of a boy coming to terms with his sexuality and identity, and coming-of-age in the process of finding love for himself while navigating family troubles and dynamics with friends—remains essentially the same, with minor adjustments to suit the series' longer narrative.
The film, 'Love, Simon' revolves around Simon Spier, a closeted gay high school kid who falls in love with an anonymous person from his school while chatting online. His secret is inadvertently cast out to the school and Simon's life is turned upside down that day. How Simon comes to terms with being forcefully outed, his friends, family, their acceptance, and finding the guy he fell in love form the rest of the story. Needless to say, the film had a perfectly happy ending with Simon being universally accepted, and united with the guy he fell in love with, Bram. The film closes with them dating, and Simon picking him up for school along with his friends, choosing to skip school that day, and going on an adventure. Bit of a perfect swan song in my opinion, but it fit. Much needed I'd say.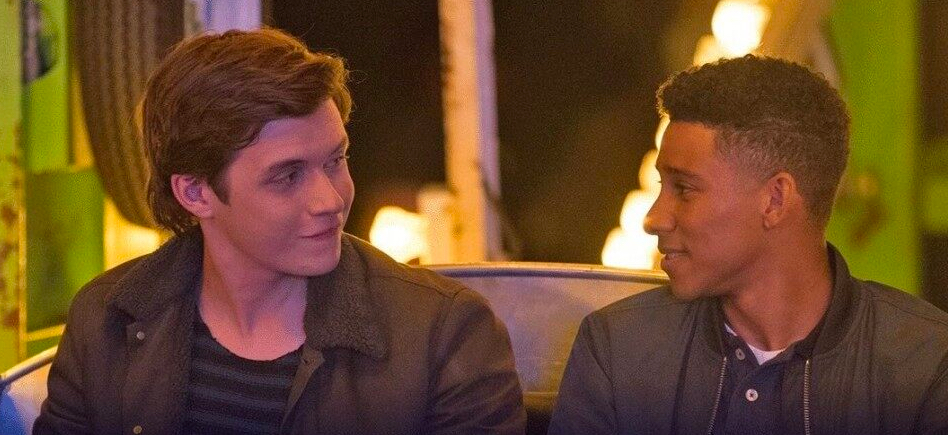 The series though will focus on a new student at Creekwood High School, Victor, a Latino boy who has moved in from a new city, and faces the same predicaments as Simon did, except more of it, since he comes from a conservative, middle class family. Victor too is in the closet yet, and falls in love with Benji, who is described as confident, charming and comfortable with his sexuality, having come out of the closet a long time ago. How (or if) the two hit it off amidst rising uncertainties and growing teenage drama, forms the crux of this story. A major aspect of the story would involve Victor communicating with Simon and seeking advice about his "problem", though the degree to which Nick Robinson is involved with this project is still very much a mystery apart from a few, bare confirmations.
Along with Simon, none of the other characters from the film have been confirmed to be returning, contrary to what everybody expected, since the sequel to the novel is a spin-off, and deals with Leah Burke, Simon's best friend coming out as bisexual. There is still faint whisper of this being taken up in a direct sequel to the film, but that's still far from happening. The 'Love, Simon' series will have a new cast, and thus new people who will be Victor's best friends, coming along on his journey of self-discovery. Read more about them in the next section of the article.
Love, Simon Cast: Who Is In It?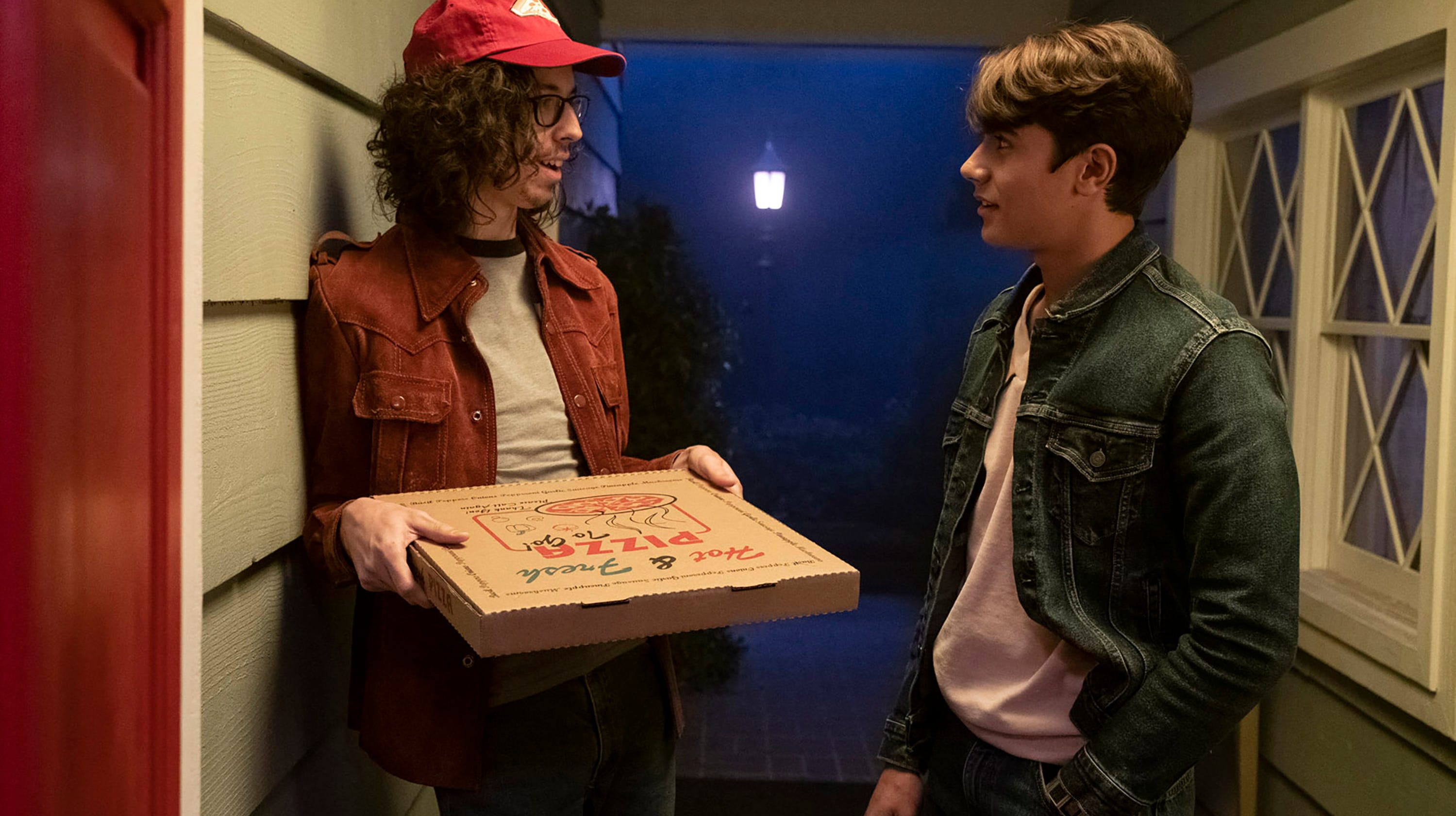 Heading the completely fresh cast as Victor would be Michael Cimino, accompanied by Ana Ortiz as Isabel, Victor's mother; James Martinez as Armando, Victor's father; Isabella Ferreira as Pilar, Victor's younger sister; Mateo Fernandez as Adrian, Victor's little brother; Rachel Naomi Hilson as Mia, Victor's friend; Bebe Wood as Lake, Victor's social media-obsessed best friend; George Sear as Benji, Victor's classmate and crush; Anthony Turpel as Felix, Victor's new neighbour; and Mason Gooding as Andrew, a jock in the same school as Victor. One look at the cast and at Victor's family, in particular, is going to tell you how much more difficult it is going to be for Victor than it was for Simon.
The biggest surprise here is that Nick Robinson, who played Simon Spier in the film will be a part of the show in the capacity I stated above in the detailed synopsis and as the narrator of the series. Other than that, whether he would be physically appearing on the show or not is still a mystery.
Love, Simon Crew: Who Is Behind It?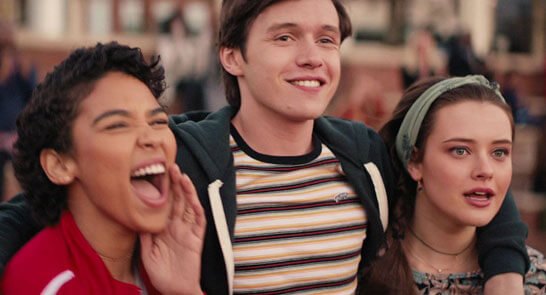 Agnes Chu, Senior Vice President of content for Disney+ had this to say about the movie 'Love, Simon' and what inspired Disney to go after the originally Fox-owned property to present as an extended narrative on their exclusive streaming service: "Love, Simon is a powerful story embraced by critics and audiences alike for its universal messages of authenticity, love, and acceptance. We are honored to partner with the talented team at 20th Century Fox Television to bring this new chapter of a beloved story to Disney+, continuing the personal and uplifting narrative that captivated fans of the original film".
It is clear that the streaming service's target audience may very well be young adult, and Disney is going after them in full force, between this, the High School Musical revival, the MCU and Star Wars shows. Isaac Aptaker and Elizabeth Berger, who wrote the screenplay for 'Love, Simon' and have also worked on 'This Is Us', are to be credited as creators of the series, and will also serve as showrunners on it. Amy York Rubin will be directing the first 30-minute episode of the series.
Love, Simon Release Date: When Will It Premiere?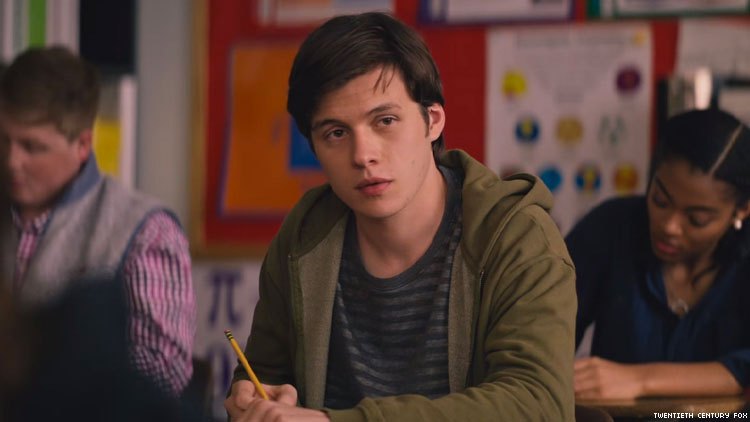 There currently is no set release date for the series, but expect a 2020 release date, since the show was only announced earlier this year, making it highly unlikely that it will be airing as part of the streaming service's opening slate of shows.
Read More in Previews: Little Women | High School Musical: The Musical: The Series