Lucas Hedges is a young American actor who is making quite a name for himself with some stellar performances. Born in Brooklyn Heights, New York, Lucas comes from a family that is directly involved in the show business. His mother is a poet and an actress, Susan Bruce, and his father is Peter Hedges, a writer and director, known for 'What's Eating Gilbert Grape'.
Lucas has studied theater from the University of North Carolina School of the Arts and is a graduate of the Cherubs Theatre Program at the National High School Institute of Northwestern University. Hedges' major appearance came in Wes Anderson's 'Moonrise Kingdom'. This came about when a casting agent spotted him during a middle school play production. He also appeared in 'Kill the Messenger', a film about the CIA involvement in cocaine trafficking. While both these performances were solid, Lucas' breakthrough role came in Kenneth Lonergan's 'Manchester By the Sea'. His performance in the film won him an Oscar nomination in the best supporting actor category.
Hedges has also appeared in several other acclaimed movies like 'Lady Bird' and Martin McDonagh's 'Three Billboards Outside Ebbing, Missouri'. He has established himself as an actor of high caliber and has delivered splendid performances over the years. One of his most memorable roles came in 'Boy Erased', where he plays a teenager who is forced into a gay conversion therapy program. He also amazed audiences with his portrayal of a drug addict in his father's movie, 'Ben is Back'. By now it is clear that Hedges is someone with immense potential. But he still has a long way to go in his career. So now you must be wondering what is the next Lucas Hedges movie or TV show? Well, here's the list of upcoming Lucas Hedges films and TV shows scheduled to release in 2019 and 2020. We can only hope that the latest Lucas Hedges movies would be as good as some of his recent ones.
3. Honey Boy (2019)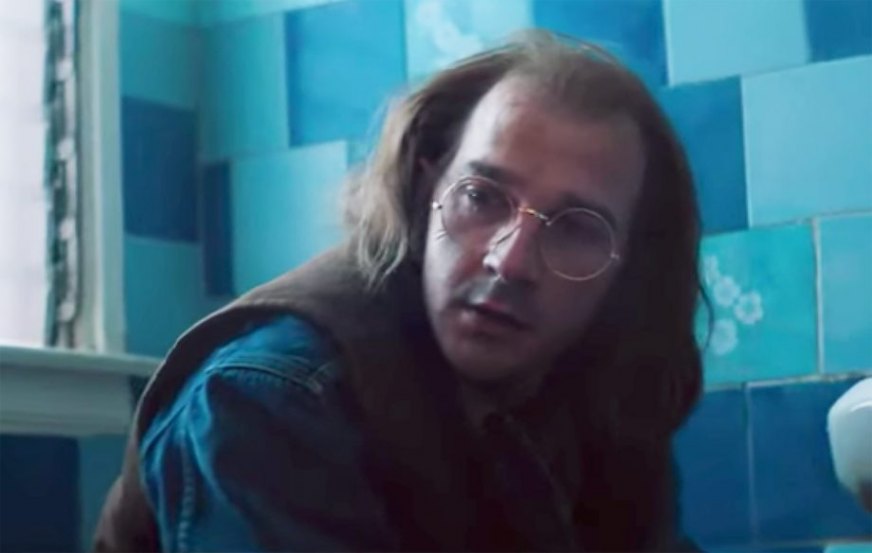 'Honey Boy' is an upcoming drama film that is based on Shia LaBeouf's own rocky childhood. The actor has written the script himself and also stars in the movie. In 'Honey Boy', the young actor's stormy childhood is expected to come to light. The film not just deals with his struggles in the early adult years, but also goes on to show how he tries to deal with his mental health and reconcile with his father.
Lucas Hedges plays the role of Otis Lort, while Shia LaBeouf appears as James Lort. While Shia will be appearing as the father, Lucas will be playing the young son. Since the cast is extremely talented, we expect the performances to knock us off our feet. Notably, the film has been very well received at Sundance, where it premiered. It is slated to release in theaters on November 8, 2019.
2. Waves (2019)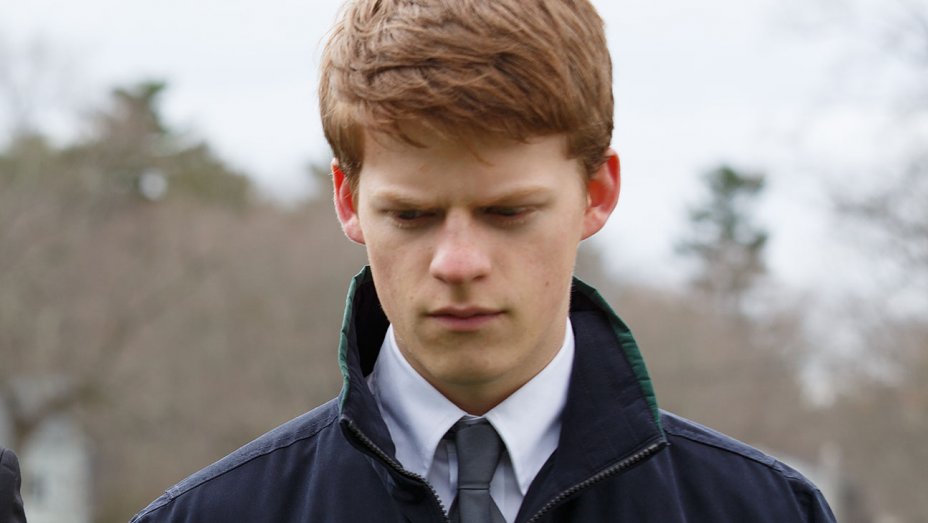 'Waves' is an upcoming musical drama that is being helmed by Trey Edward Shults, who is best known for 'It Comes At Night'. 'Waves' stars Lucas Hedges and Sterling K. Brown. The movie has been described as a dramatic musical which will offer a refreshing take on the genre. It is bound to be an energetic picture which will affect the way we view contemporary teenage life. The basic plot follows two young couples who have to navigate the emotional minefield of growing up and falling in love. The film is going to be almost entirely synchronized to music and will mix some of the most iconic contemporary songs. It will also have an original score. Coming from Shults, we expect a unique perspective, and with someone as talented as Lucas Hedges on board, the movie is bound to be a success. Although not much is known about the roles at this point of time, in all likelihood, Hedges will play the lead character in the film.
Read More: Upcoming Ryan Gosling Movies
1. French Exit (2020)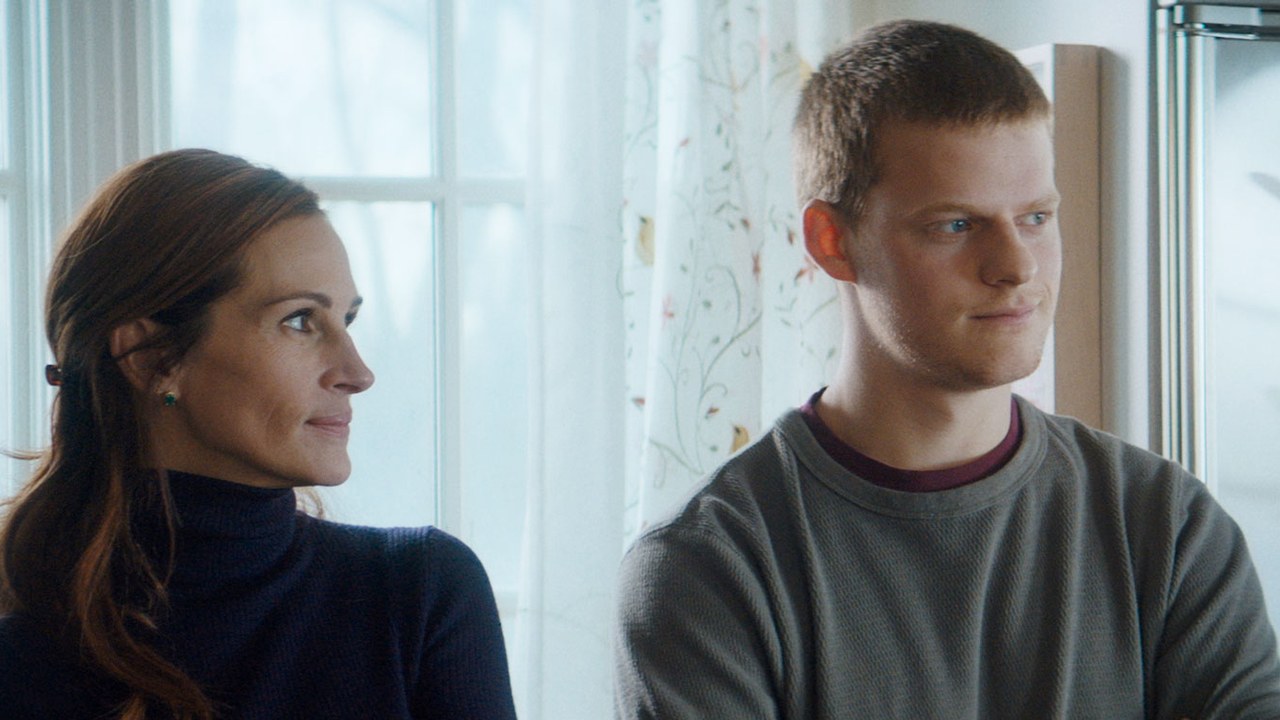 'French Exit' is an upcoming comedy/drama movie that is in currently its pre-production stages. It is being helmed by Azazel Jacobs. The movie stars Michelle Pfeiffer, Tracy Letts, and Lucas Hedges. The plot revolves around the comedic events that begin to unfurl when a socialite moves into a Paris apartment to live with her son and cat. Pfeiffer plays the role of a wealthy socialite from Manhattan who is sixty years old and is about to become penniless. The inheritance that her deceased husband left her, twenty years ago, has been completely exhausted. Running out of options, the woman cashes in the last of her possessions and makes a decision to go and live with her son. However, her plans to spend her twilight days in anonymity face a slight snag. The son, played by Lucas Hedges, is directionless, and to top things off, the socialite plans on bringing along the cat, which is an embodiment of her dead husband.
The trio's lives together form the crux of this comedy flick. Although Lucas Hedges has established himself as a name to be reckoned with when it comes to drama, we are yet to see how he performs in a comedy role. Considering his abilities, we are sure that he will not disappoint us in this new avatar.
Read More: Upcoming Daniel Radcliffe Movies