The actress-turned-director-and-producer Lucy Liu always has an air of universal charm around her. Born as the daughter of Chinese parents, she grew up in Queens, New York and studied Asian culture at university. Though she loved acting during her Queens days, Liu never considered it as a career option as her parents were academicians who prioritized education and survival more than anything. So, Liu ended up attending science and cultural classes. But she never gave up on her dream. She contacted agents and started auditioning for roles in theater, film, television, and commercials. Though a lot of people were willing to work with her, there were no characters matching her. In Liu's words, "they didn't' know what to do with me."
After a number of auditions, Liu got a small role in the teen drama 'Beverly Hills, 90210' during the 1991-92 season. Her first character was a waitress at the popular hangout in the series, the Peach Pit. Liu made several small appearances in popular television shows like 'Coach,' 'The X-Files' and 'ER.' She made her feature film debut as one of the many former girlfriends of Tom Cruise in the movie 'Jerry Maguire' in 1996. The film helped her to land substantial roles in indie flicks like 'Guy' (1996), 'Gridlock'd' (1997) and 'City of Industry' (1997).
In 1998, Liu got her big breakthrough when she was cast in the hit comedy 'Ally McBeal' created by David E. Kelley. Her character Nelle Porter, who is the new member of the quirky law firm Cage and Fish, earned her more roles in television. Kelley was so impressed with Liu's performance that he decided to create a character, Ling Woo for the actress. Liu's stunning portrayal of Ling Woo brought her the first Emmy nomination in 1999. The immense popularity of her character helped the show to become one of the biggest hits of the year. 'Ally McBeal' also bagged the Emmy for Best Comedy in the same year.
After a number of supporting roles and moderate success, Liu got her big breakthrough in 2000. She played the role of one of Hollywood's most lethal and beautiful spy angels in the thriller 'Charlie's Angels' alongside Cameron Diaz, Drew Barrymore and Bill Murray. The movie was released in November 2000 and grossed more than $260 million globally. Its sequel 'Charlie's Angels: Full Throttle' was released in 2003. In the same year. Liu got her second big breakthrough. She played a ruthless assassin and Tokyo mobster in Quentin Tarantino's 'Kill Bill Vol. 1' and 'Vol. 2.' Her other major movies include 'Payback' and 'Ballistic.' In 2012, Liu returned to the small screen with the series 'Elementary.' Apart from playing Dr. Watson, Liu also tried her directing skills in the series.
Lucy Lio is, without a doubt, one of the most talented actresses working in television right now but we're yet to see a filmmaker exploiting her potential to the fullest. So now you might be wondering what is the next Lucy Liu movie or TV show? Well, here's the list of upcoming Lucy Liu films and TV shows scheduled to release in 2019 and 2020. We can only hope that the latest Lucy Liu movies would be as good as some of her recent ones.
4. Elementary (2012 – )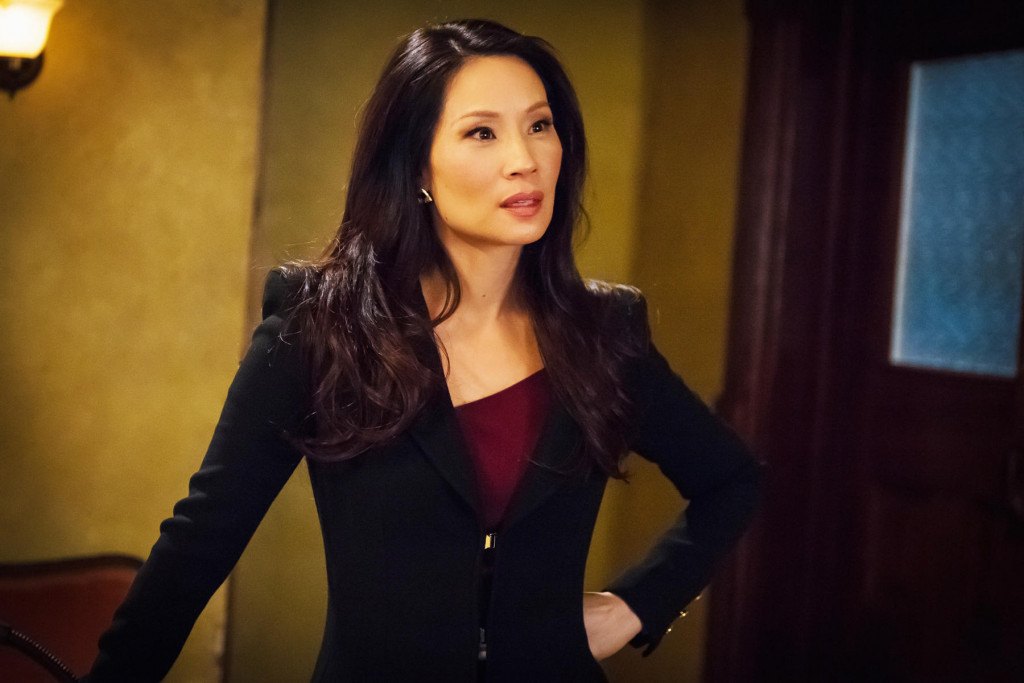 The police procedural drama 'Elementary' features Jonny Lee Miller and Lucy Liu in the lead roles of Sherlock Holmes and Dr. Joan Watson. The series is a modern-day retelling of Sir Arthur Conan Doyle's classic 'Sherlock Holmes' with liberal deviations from the original. Dr. Watson, played by Liu, is a gender-flipped version of Dr. Watson created by Conan Doyle. The plot follows the investigations and criminal procedures of NYPD in the backdrop of a dangerous underbelly of New York City. Dr. Joan Watson was introduced in the series as the sober sidekick of Holmes and is later promoted as his partner in investigations. 'Elementary' enters its seventh and final season in May 2019. The other cast members include Aidan Quinn, Jon Michael Hill, John Noble, Nelsan Ellis, and Desmond Harrington. Season 7 of 'Elementary' will premier on May 23, 2019.
3. Stage Mother (TBA)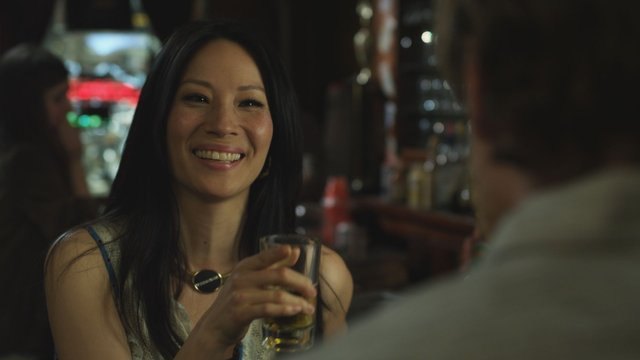 'Stage Mother' is a comedy-drama that features Lucy Liu and Jacki Weaver in the lead roles. The plot follows Maybelline (played by Jacki Weaver), a Texas-based church choir director who is known for her vigorous conservative views. But her life within a comfort zone is disrupted when her only son dies. A San Francisco drag club owned by the son comes to her possession. To the surprise of everyone who knows her, Maybelline shoulders the burden of running the drag club against all odds in a new place and people. The experience leads her into new realizations and new meanings for life. Lucy Liu plays the character of Sienna in the movie. More details about Sienna are still under wraps. 'Stage Mother' is directed by Thom Fitzgerald from a script written by Brad Hennig.
2. Why Women Kill (TBA)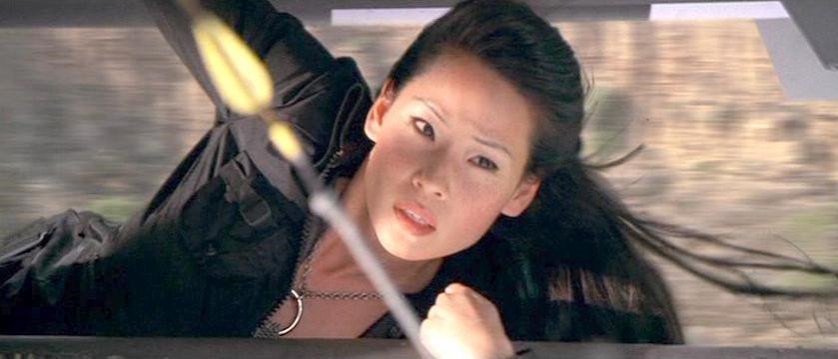 CBS All Access dramedy series 'Why Woman Kill' features Lucy Liu in the lead role. According to a Variety report, the plot follows three women living in three different decades. The trio consists of a housewife from the '60s, a socialite in the '80s and a lawyer in the present. All three women grapple with infidelity in their wedlock. Lucy Liu plays Simone who is described as an elegant and stylish urban woman. She enjoys every moment of her life in parties and never-ending shopping spree. But her dreamy world turns upside down when she learns that her husband Karl has been cheating on her. The other cast includes Sadie Calvano, Alexandra Daddario and Jack Davenport. Marc Cherry serves as the creator and executive producer in 'Why Women Kill.'
Read More: Upcoming Alexandra Daddario Movies
1. The Last Weekend in May (TBA)
The romantic drama 'The Last Weekend in May' features Lucy Liu and Thomas Sadoski in the lead role. The plot revolves around Paul and Leah (played by Saboski and Liu respectively) who are trapped in the tentacles of extramarital affairs. Both of them have their own families to take care of. When the couple realizes that they are inseparable, they find themselves torn between mutual passion and the commitment to their families. At last, they decide to rent a house to shut themselves out from the external world for the weekend before saying goodbye. But as their "last weekend" together progresses, Paul announces that he has left his family and asks Leah to abandon hers. 'The Last Weekend in May' is directed by Matthew Lillard from a screenplay by Jeffrey W. Ruggles.
Read More: Upcoming Olivia Colman Movies