Talk about the most influential figures in Mexico and Luis Miguel's name is on the list. Referred to as The Sun of Mexico, Miguel has worked long and hard to receive this title and be worthy of it, even after all this time. The youngest Grammy winner, at the age of 11, he is the best Latin singer of all time. He is known not only for experimenting with his music in all its forms, but also for fueling life into a classic Mexican genre which was otherwise dying. A person like him is sure to have an interesting story and this is what forms the basis of 'Luis Miguel La Serie'.
The series is directed by Humberto Hinojosa and Natalia Beristain. Diego Boneta and Oscar Jaenada (who are also the stars of the show) serve as executive producers alongside Daniel Krauze, Antonio Cue, Miguel Aleman, Jose Luis Ramirez, Carla Gonzalez Vargas, Mark Burnet, Pablo Cruz and Miguel himself. Metro-Goldwyn-Mayer Studios produce the show for Telemundo network, while Netflix handles the international broadcast.
Luis Miguel La Serie Cast: Who's in it?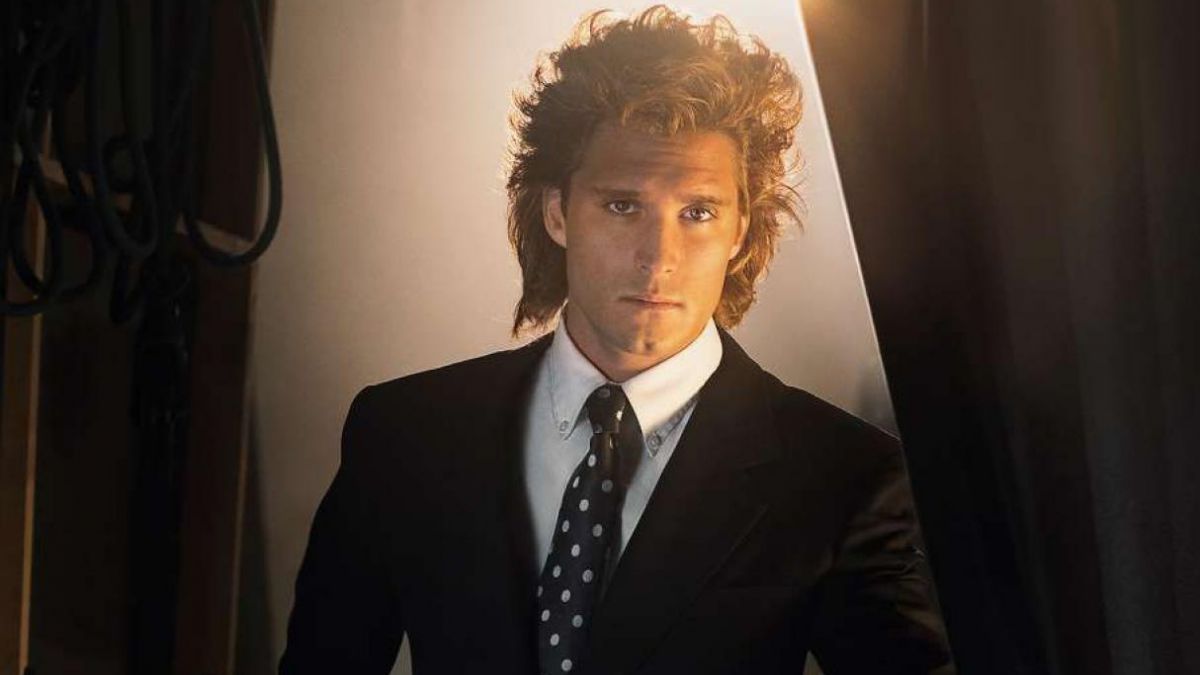 Diego Boneta dons the titular role of Luis Miguel. Izan Llunas plays his younger version. Boneta has previously been a part of projects like 'The Titan', 'Before I Fall', 'Pele: Birth of a Legend'. 'Rock of Ages', 'Jane the Virgin', 'Scream Queens', 'Pretty Little Liars' and 'Mean Girls 2'. He is set to appear in 'Terminator: Dark Fate' and 'Monster Hunter'. Oscar Jaenada plays the role of Luis Rey. With more than three dozen credits to his name, Jaenada is one of the most polished Spanish actors. His filmography includes titles like 'The Losers', 'Pirates of the Caribbean: On Stranger Tides', 'Cantinflas', 'The Shallows' and 'The Man Who Killed Don Quixote'. He is also a part of the upcoming 'Chaos Walking' and 'Rambo V: Last Blood'.
Camila Sodi plays the role of Erika, whose character is based on Issabela Camil. Sodi's acting credits include titles like 'Distrito Salvaje', 'Falsa Identidad', 'A Que No Me Dejas', 'Senorita Polvora', 'Compadres' and 'Deficit'. Anna Favella appears in the role of Marcela Basteri. She has been an active part of theatre while keeping up appearances in various films and TV shows, which include 'Centovetrine', 'Terra Ribelle' and 'Mr. America'. Mariana Yazbek is played by Paulina Davila. She has worked in movies and TV shows like 'Las 13 Esposas de Wilson Fernandez', 'El Comandante', 'Tres Caines' and '3 Idiotas'. Vanessa Bauche portrays Rosy Esquivel. She is known for her roles in 'La Jefe Del Campeon', 'Rosario Tijeras', 'Mujer, Casos De La Vida Real', 'Imitation' and 'A Silent Love'.
The rest of the cast includes Juanpa Zurita as Alex Basteri, Cesar Bordon in the role of Hugo Lopez, Martin Bello as Tito, Alfonso Borbolla playing Raul Velasco, Leon Peraza as Andres Garcia and Sergio Lanza as Juan Carlos Calderon. Several characters are based on real-life personalities. For example, Vicente Tamayo plays Bobby, a version of Roberto Palazuelos; Alexis Ortega's character Burro is inspired by Jorge van Rankin; Pilar Santacruz plays Sophie, who resembles Stephanie Salas; and Hugo Catalan's Moro is a take on Alejandro Gonzalez Inarritu.
Luis Miguel La Serie Plot: What's it About?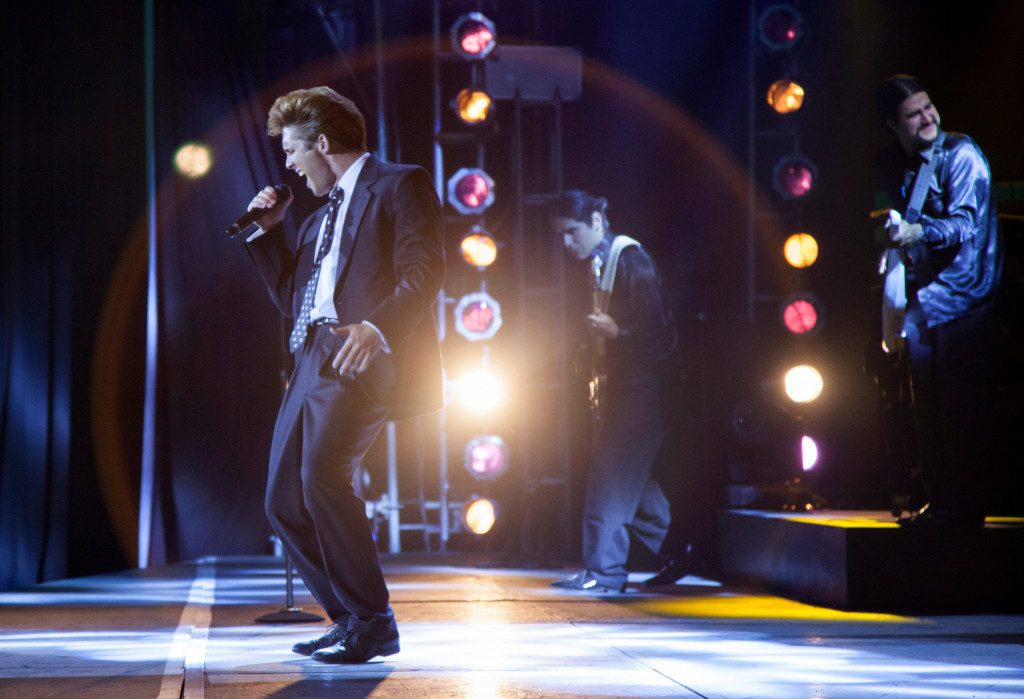 'Luis Miguel La Serie' is, in its essence, the story of a family. While the world already knows everything about the rise of Miguel's magnificent career, very little is known about his personal life due to his perpetual quest to keep both things separate throughout his life. The series is thus not only the story of a star but also a picture of how fame and fortune don't run parallel to personal satisfaction and happiness. The story begins with young Mickey whose singing talent is exploited by his father and he turns him into the superstar that the world now knows — Luis Miguel.
While the audience was blinded by the Sun and the gleam of his magical career, Miguel was struggling to keep his family intact. His mother's mysterious disappearance has a huge impact on him, and while he wants some comfort and closure for his pain, his father is relentless about turning his son into something that he could never be. The world might have fallen in love with his charming smile, but only a few knew of the pain in his eyes. The series offers the fans a look into the life of their favourite singer, with Miguel himself helming the series. What more could you ask for authenticity?
Luis Miguel La Serie Season 2 Release Date: When Will it Premiere?
'Luis Miguel La Serie' season 1 premiered on April 22, 2018. By the end of the season, the story of Miguel had taken enough momentum and raised quite a few questions. It ended on a high note when the audience was made privy to the fact that a very critical mystery of Miguel's life is about to be revealed. This unresolved secret, and other things along with it, paved way for season 2. A date hasn't been fixed for its release; however, the showrunners have talked about their plans for it. For starters, the second season will have more episodes, reportedly twenty, than the first, which had thirteen.
Also, now that the formative years of his life have been covered, the next season will focus on his glory days, what turned him into a legend, and what gossips about him and his affairs made the front page. The casting for new roles is underway and soon, we'll have an idea of the celebrities that are going to be featured in the next season. There's a lot in store for the fans, so hold tight. As soon as we receive more information about 'Luis Miguel La Serie' season 2 release date, we will update this section.
Luis Miguel La Serie Trailer:
While we wait for the release 'La Miguel La Serie' season 2, check out the season 1 trailer to refresh your memories. If you haven't seen the show yet, head over to Netflix to catch all the episodes of the previous season.
Read More: Best Biography Movies on Netflix