American actor Luke Wilson was born in Dallas and raised alongside two brothers, Andrew Wilson, and Owen Wilson. While Luke was a student at Occidental College, he discovered his passion for acting. He made his screen debut with the highly acclaimed Wes Anderson film, 'Bottle Rocket' (1996). Initially, he became the talk of the town due to his relationship with actress Drew Barrymore, but his talent outlasted his relationship, and over the years he acted in multiple movies, successfully getting substantial roles for himself.
He has been a part of numerous films including 'Bongwater' (1997), 'Scream 2' (1997), 'Charlie's Angels' (2000), 'Legally Blonde' (2001) , 'The Royal Tenenbaums' (2001), 'Charlie's Angels: Full Throttle' (2003), 'Legally Blonde 2: Red, White and Blonde' (2003), 'Hoot' (2006), 'My Super Ex-Girlfriend' (2006), 'Idiocracy' (2006), 'Death at a Funeral' (2010), and 'Rock Dog' (2016). He has also appeared in some of the recent films, such as 'Arizona'(2018), 'A Measure of Man' (2018) and 'Berlin, I Love You' (2019).
So now you must be wondering what is the next Luke Wilson movie or TV show? Well, here's the list of upcoming Luke Wilson films and TV shows scheduled to release in 2019 and 2020. We can only hope that the latest Luke Wilson movies would be as good as some of his recent ones.
7. Zombieland: Double Tap (2019)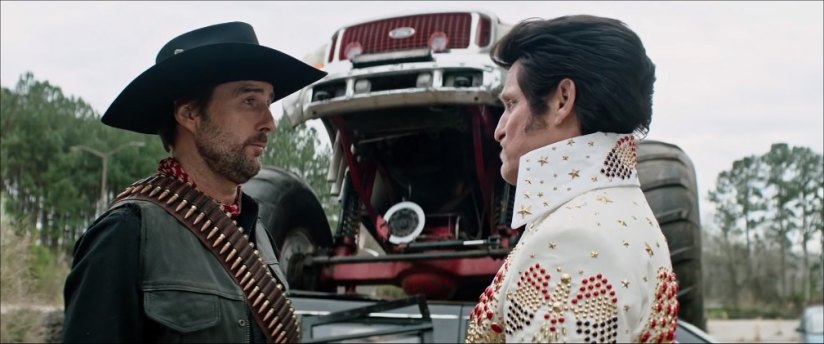 'Zombieland: Double Tap' is a sequel to the 2009 'Zombieland'. The forthcoming zombie horror comedy directed by Ruben Fleischer stars some big names like Woody Harrelson, Emma Stone, Jesse Eisenberg, Abigail Breslin, Bill Murray, all of whom are to reprise their previous roles from 'Zombieland' (2009). The additional cast includes Luke Wilson, Rosario Dawson, Zoey Deutch, Thomas Middleditch, Avan Jogia, and Dan Aykroyd.
According to the official press release, the story continues after the first film, as Columbus, Tallahassee, Wichita and Little Rock move to the American heartland. They have a face-off with evolved zombies as well as with fellow survivors. After receiving a green signal from Sony Pictures in July 2018, filming began earlier this year. The movie is geared up to be released on October 18, 2019, in the United States, a date that marks the tenth anniversary of the very successful original film.
6. Guest of Honour (2019)
Canadian drama film 'Guest of Honour' is directed and produced by Atom Egoyan. The film stars David Thewlis, Luke Wilson, Layla De Oliveira, Rossif Sutherland, Alexandre Bourgeois and others in various roles. The plot follows Veronica who after being wrongly indicted for a sexual assault wants to remain behind bars. The film was screened at the Venice Film Festival on September 3, 2019, and also at the Toronto International Film Festival on the 10th of September.
5. All the Bright Places (2020)
Upcoming romantic drama film 'All the Bright Places', directed by Brett Haley, stars some popular names like Luke Wilson, Elle Fanning, Justice Smith, Alexandra Shipp, Keegan-Michael Key and others in various roles. The film is based on Jennifer Niven's 2015 young adult fiction of the same name.
It is the story of Violet (Elle Fanning) and Theodore (Justice Smith), whose lives take an unanticipated turn since they bump into each other. As both of them struggle to cope with their respective emotional, physical and psychological scars of the past, they realize the beauty of the little joys of life. Principal photography for the film began in October 2018. It has been shot mostly in Cleveland, Ohio. The movie is set to hit the theatres in 2020.
4. Stargirl (2020-)
Here's a piece of good news for all DC fans: 'Stargirl', an upcoming superhero drama web series based on DC Comics' Stargirl, is soon to be aired on DC Universe. The series would follow teen sophomore Courtney Whitmore who finds out that her stepfather had been a superhero sidekick. She eventually joins the Justice Society of America and goes on to become an inspiration for a new generation of superheroes.
Brec Bassinger is to play the lead role as Stargirl. Luke Wilson will play Pat Dugan or S.T.R.I.P.E., Whitmore's stepfather. The rest of the cast consists of Anjelika Washington, Yvette Monreal, Christopher James Baker, Joy Osmanski, Neil Hopkins, and many others. The series is set to premiere in early 2020.
Read More: Upcoming Billy Crudup Movies
3. The Swing of Things (2020)
Director Matt Shapira's upcoming comedy 'The Swing of Things' has a lighthearted and funny storyline. The film follows a groom who accidentally ends up booking a swingers resort in Jamaica for his destination wedding and honeymoon. Christopher Hewitson, Clayton Hewitson, Justin Jones, Patrick McErlean and Scotty Mullen have written the script.
Apart from Luke Wilson as Lance, the cast includes Linda Purl, Oliver Cooper, Adelaide Kane, Chord Overstreet, Dot-Marie Jones, among others. The film is currently in the post-production stage and is slated to come out in 2020.
Read More: Upcoming Josh Hutcherson Movies
2. Heirlooms (TBA)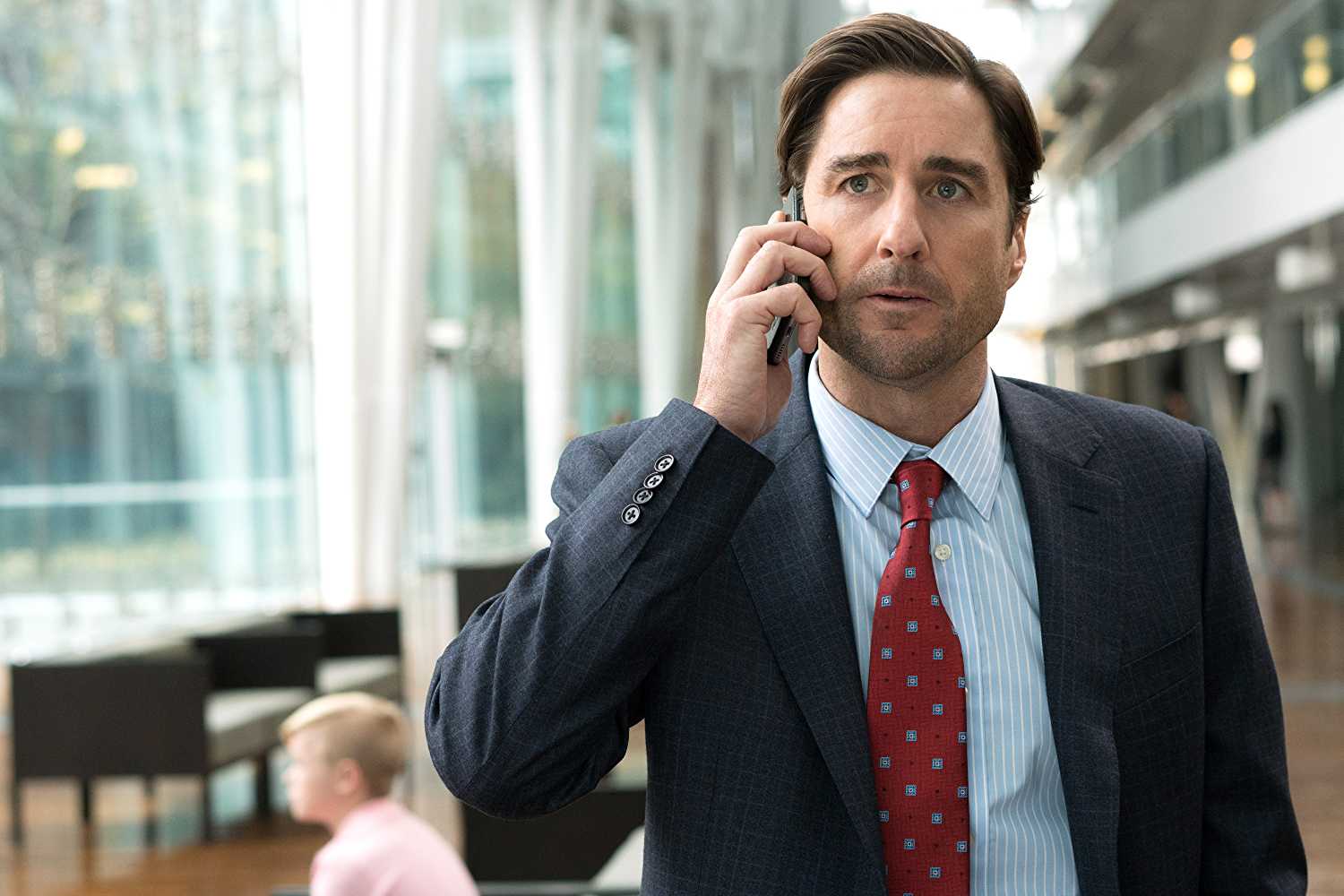 'Heirlooms' is an upcoming crime drama film directed by Erin Elders. The story focuses on a struggling middle-aged house cleaner who has been hired to locate his client's estranged son. Following this, he gets caught up in violent crime. Erin Elders and King Orba have written the script.
Actors Oliver Cooper, Shelley Long, Luke Wilson, Lynda Carter, Soleil Moon Frie are part of the cast. The film has been shot extensively in Los Angeles, California. It is right now in the post-production stage and does not have a release date yet.
Read More: Upcoming Adam Brody Movies
1. 12 Mighty Orphans (TBA)
'12 Mighty Orphans' is inspired by a true story portrayed in Jim Dent's novel of the same name. The Ty Roberts directorial is set during the time of the Great Depression. The film revolves around a devoted high school football coach who is pained and haunted by memories of his mysterious past when his mother abandoned him and sent him to an orphanage. He forms a football team consisting of some not so well-built orphans and leads them to play at the State Championship, inspiring a nation which is torn apart.
The primary source behind the film is Dent's book; Lane Garrison, along with Ty Roberts, has written the script. In this film, Luke Wilson is set to star as the mighty coach Rusty Russell, a WWI veteran. The film also stars Alice Eve, Wayne Knight, Carlson Young, and Jacob Lofland. It is currently filming and does not have a release date yet.
Read More: Upcoming Peter Sarsgaard Movies
ALREADY RELEASED
The Goldfinch (2019)
Luke Wilson appears in the American drama film 'The Goldfinch'. Directed by John Crowley, the film is based on the 2013 novel of the same name by Donna Tartt. The star-studded cast includes Luke Wilson, Ansel Elgort, Oakes Fegley, Aneurin Barnard, Finn Wolfhard, Sarah Paulson, Nicole Kidman, and others. The plot follows Theodore (played by Ansel Elgort) whose mother is killed in a bombing at the Metropolitan Museum of Art when he was thirteen years old. The incident has a tremendous impact on the young boy's life. He suffers immense pain, anxiety, and bouts of guilt following this tragedy. However, throughout his struggle with this sudden change in the course of his life, he holds on to a tangible piece of hope: the painting of a tiny bird chained to its perch – a Goldfinch.
The film had its world premiere at the Toronto International Film Festival (TIFF) on September 8, 2019. Donna Tartt's novel was the recipient of the Pulitzer Prize for Fiction in 2014, so it goes without saying that the film fills some really big shoes. The movie released on September 13, 2019.