In a short span of a few years, Mackenzie Davis has gone from being relatively unknown to racking up lead roles in several films. The Canadian actress has gone from strength to strength following her feature film debut in 'Smashed'.
Born in Vancouver, British Columbia, Davis went on to study acting at the Neighbourhood Playhouse in New York City. After being discovered by director Drake Doremus who cast her in 'Breathe In' in a supporting role, Davis has appeared in a considerable number of hit franchise films.
She started slowly with a role in 'The F Word' (2013), a romantic comedy film directed by Michael Dowse based on TJ Dawe and Michael Rinaldi's play 'Toothpaste and Cigars'. Davis played the role of the protagonist's friend named Nicole in the film which earned her a Canadian Screen Award nomination. She went on to feature in 'That Awkward Moment' (2014) alongside a star cast of Zac Efron, Michael B. Jordan, Imogen Poots and Jessica Lucas.
Following this, she was cast in the flop zombie and vampire flick 'Freaks Of Nature' (2015) which bombed at the box office. However, it did not deter Davis who went on to stardom following the failure of the film. She played the role of a NASA satellite communications engineer named Mindy Park in 2015 Matt Damon starring movie, 'The Martian' and has never looked back.
After her success in 'The Martian', Davis played the lead character in the 2016 psychological thriller 'Always Shine' which debuted at the Tribeca Film Festival. It was directed by Sophia Takal and written by Lawrence Michael Levine. Her performance in the film saw her receive a Tribeca Film Festival Award for Best Actress. Her major success came in 2017 in the form of her roles in 'Izzy Gets The F*** Across Town' and 'Blade Runner 2049'.
In the former film, Mackenzie Davis plays Izzy, a woman close to rock bottom who navigates her way across Los Angeles to crash her ex-boyfriend's engagement party. People were infinitely more receptive to her performance in the 'Blade Runner' film. She also starred alongside Charlize Theron in the 2018 film 'Tully'.
Coming to television, Davis starred in 'Halt and Catch Fire' the technology-based TV show from 2014 to 2017 as Cameron Howe a budding programmer. The show encapsulates the computer and internet revolution of the '80s and '90s. She also played a part in the popular TV show 'Black Mirror' in the episode 'San Junipero'.
Mackenzie Davis has a few upcoming projects lined up and we bring you all the movies and television shows she is set to appear in. Undoubtedly, her performances will be as amazing as always.
4. The Turning (2020)
'The Turning' is a new upcoming horror film based on the 1898 horror novel 'The Turn Of The Screw' written by Henry James. It tells the story of a newly employed nanny named Kate played by Mackenzie Davis. Kate is appointed to a house in the Maine countryside to look after two orphaned children Miles (Finn Wolfhard) and Flora (Brooklyn Prince).
But things take a dark and twisted turn once Kate realizes that the house and the children are part of something more sinister. The film is directed by Italian-Canadian director Floria Sigismondi, and the script is written by Carey W. Hayes, Chad Hayes, and Jade Bartlett. The iconic Steven Speilberg is an executive producer of the film, which is to be released on 24th January 2020.
Read More: Upcoming Rebel Wilson Movies
3. Station Eleven (2020-)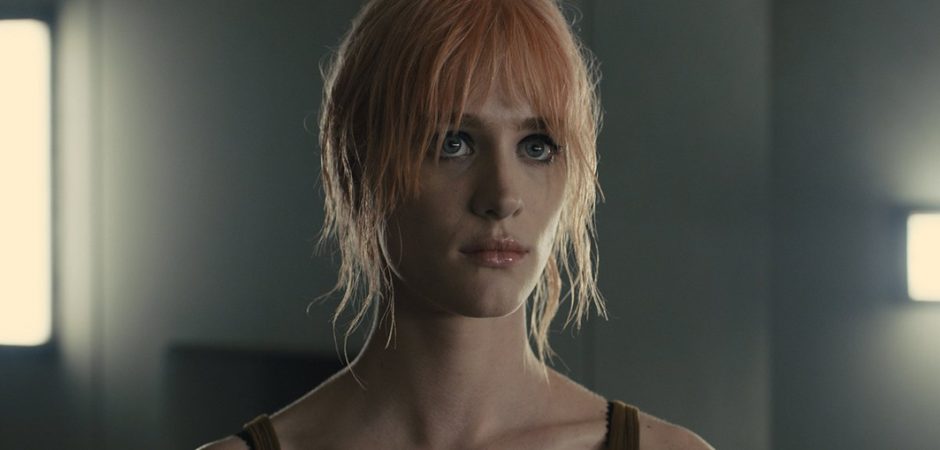 Mackenzie Davis has been cast alongside Himesh Patel in HBO's TV show adaptation of the novel 'Station Eleven' written by Emily St. John Mandel. It plays out the story of a new world after the flu known as the Georgia Flu has devastated the planet. It tells the story of how people conceive and rebuild the world following the epidemic while hanging on to what's dear to them from the past. It has been described as a post-apocalyptic drama that spans multiple timelines.
Davis plays the role of Kristen, a Georgia flu survivor who works as part of a post-apocalyptic Shakespeare troupe. Patel plays an unlikely hero Jeevan, an unemployed man who must become a leader after the flu strikes. The show is to be released in spring 2020 with Hiro Murai to direct and executive produce it.
2. Happiest Season (2020)
Mackenzie Davis is in talks to play a character in the upcoming romantic comedy 'Happiest Season'. The film is a story about a young woman played by Kristen Stewart who plans to propose to her girlfriend portrayed by Davis at the latter's family party. However, things don't go as planned because Davis' character has not yet come out to her conservative parents.
TriStar bought the rights to the film written by Clea DuVall and Mary Holland, while the former is also on board to direct the film. It will be DuVall's studio-backed feature film directorial debut after her work on the indie film 'The Intervention' (2016). 'Happiest Season' is slated to release on November 20, 2020.
Read More: Upcoming Gugu Mbatha-Raw Movies
1. Irresistible (2020)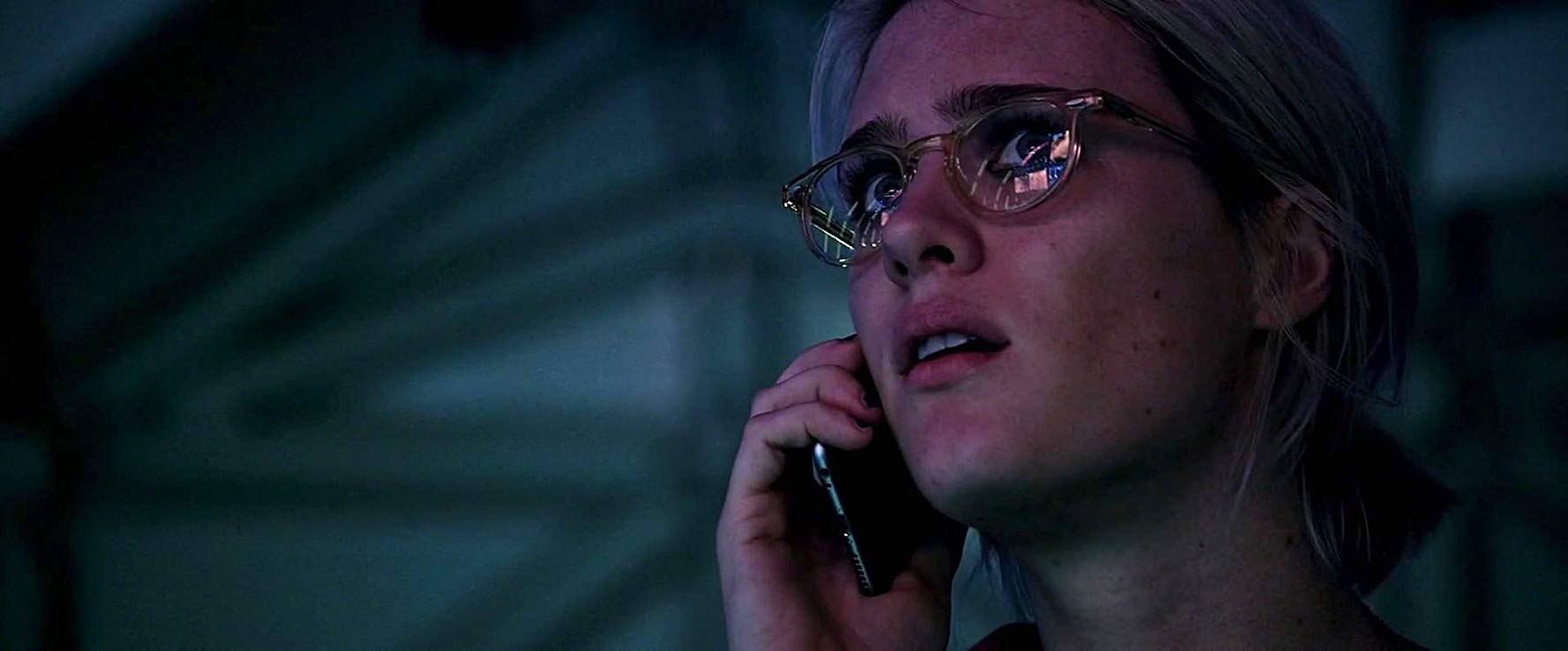 'Irresistible' is an upcoming political satire film that is written and directed by Jon Stewart. Stars of the film include Steve Carell, Mackenzie Davis, Rose Byrne, Chris Cooper, Debra Messing, Will Sasso, and Topher Grace. The comedy is a story about a small right-wing Wisconsin town's election for Mayor. Steve Carell plays Gary, a Democratic political strategist who works on the campaign for a retired veteran.
As the Democratic National Committee's chief strategist, he finds a video of the Colonel standing up for the rights of workers and thinks the election is in the bag. However, the Republican National Committee spoil his plans by him by sending in Faith played by Rose Byrne to win the election for the Republicans.
ALREADY RELEASED
Terminator: Dark Fate (2019)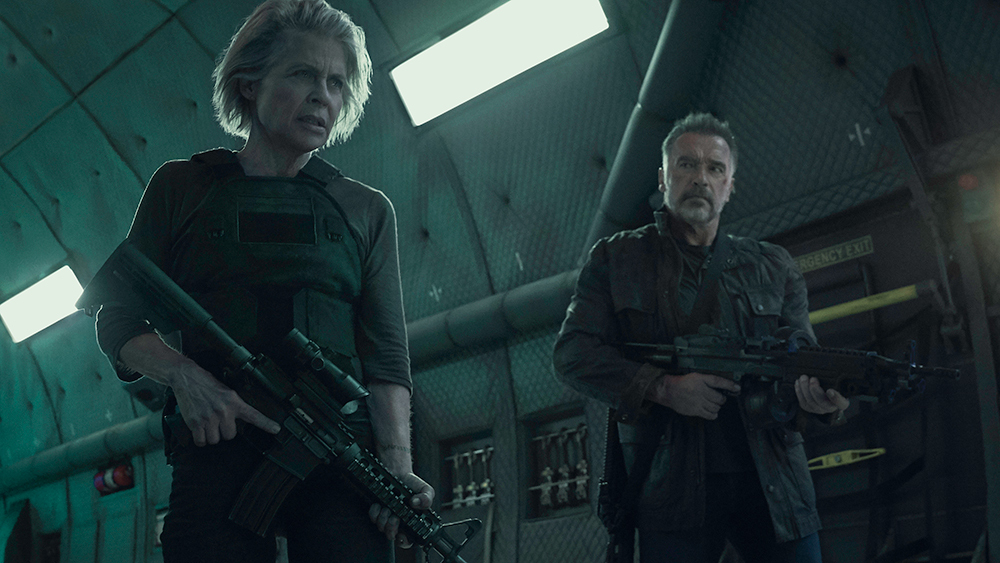 The year 2018 saw Davis hit the heights of her career, being cast in a major role, with her getting the call for starring in the new Terminator movie, 'Terminator: Dark Fate'. She plays an enhanced soldier named Grace sent back in time by the Human Resistance to help Sarah Connor (Linda Hamilton) and the T-800 (Arnold Schwazennegar) protect Daniella 'Dani' Ramos (Natalia Reyes), a person whose fate is intertwined with that of Sarah Connor and John Connor. 'Terminator: Dark Fate' released on November 1, 2019.
Read More: Upcoming Sylvester Stallone Movies