When one thinks of the talented Danish actor, Mads Mikkelsen, three vivid scenes come to mind: the cannibal Hannibal Lecter cooking human lungs in the pilot episode of 'Hannibal,' Le Chiffre torturing James Bond in 'Casino Royale' and Kaecilius trying to make sense of Dr. Strange's name in 'Doctor Strange.' Possessing a sophisticated yet gory style in the first scene, portraying gruesome cruelty in the second and nailing apt satire in the third, Mikkelsen is known for his demanding presence on screen that is well reflected by the diversity of characters that he has played.
However, his versatility is not just limited to acting. Mikkelsen aspired to be an athlete when he was young and trained as a gymnast, followed by studying dance at the Balettakademien in Gothenburg which led him to a career in professional dancing. A speaker of five languages, Mikkelsen was born in Copenhagen and decided to become an actor in 1996.
His first noticeable performance was in a Danish television series, 'Unit One,' where he played the role of a police officer who had trouble controlling his impulses. The show went on to win an International Emmy Award for 'Best Drama Series.' Mikkelsen became globally popular with his performance in 'King Arthur' in 2004, which he followed by playing the antagonist, Le Chiffre in 'Casino Royale.'
It would not be wrong to call Mads Mikkelsen a household name after his Hollywood endeavors. One might argue that he has been typecast as a villain in the American films that he has done. However, Mikkelsen does not mind that since it allows him the opportunity to take part in some exceptional Hollywood flicks. For instance, Mads Mikkelsen has acted in a Marvel movie (Doctor Strange), a James Bond movie (Casino Royale) and a Star Wars movie (Rogue One). Coincidentally, his character died in all three movies.
Hollywood does not need proof of Mikkelsen's versatility however, thanks to some of the exceptional Danish films that the actor has acted in. For instance, his performance of a homosexual man in a gay relationship in the Danish comedy, 'Shake it all about' won him the Zulu Award for Best Actor in 2001. He has won the Zulu Award multiple times for several Danish films like 'The Hunt' where he played a pre-school teacher, the comedy, 'Men and Chicken,' 'Wilbur Wants to Kill Himself' where he played the role of a psychologist, and 'Prague'.
However, the fact that he has won two Bodil Awards, apart from being nominated for them several times is more impressive as they are highly regarded in the Danish film industry for recognizing critically acclaimed performances. Apart from movies and TV shows, Mikkelsen has also appeared in the video game '007: Quantum of Solace' where he reprised the role of Le Chiffre and Rihanna's music video, 'Bitch Better Have my Money' where he played an accountant. The latter was not anything new for him since he has also been a part of two Danish music videos, 'Sig Ja' and 'Djákninn.' With such an impressive repertoire, one might expect Mads Mikkelsen to have a few impressive projects lined up for the future. Let's take a look at what he has in store for us.
5. Death Stranding (2019)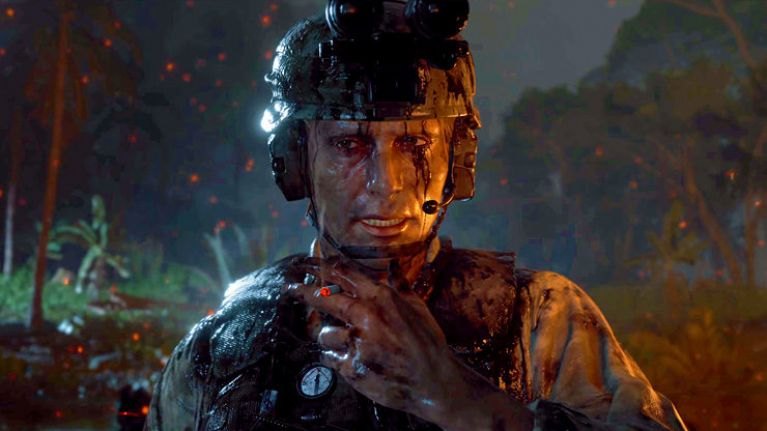 Game director, Hideo Kojima is all set to release his first title under Kojima Productions after his split with Konami in 2015. Mads Mikkelsen has been roped in to lend his voice to a character named Cliff. Shelved under the genre of action, it is said to be similar to Kojima's successful game series, 'Metal Gear.'
Hideo Kojima seems to have left quite an impression on Mads Mikkelsen. In an interview, the latter referred to Kojima as the "godfather of creating new things," praising his ability to think outside the box. Slated to release on November 4, 2019, for PS4 gamers, the game will explore the connection between life and death.
Read More: Upcoming Daniel Craig Movies
4. Chaos Walking (2020)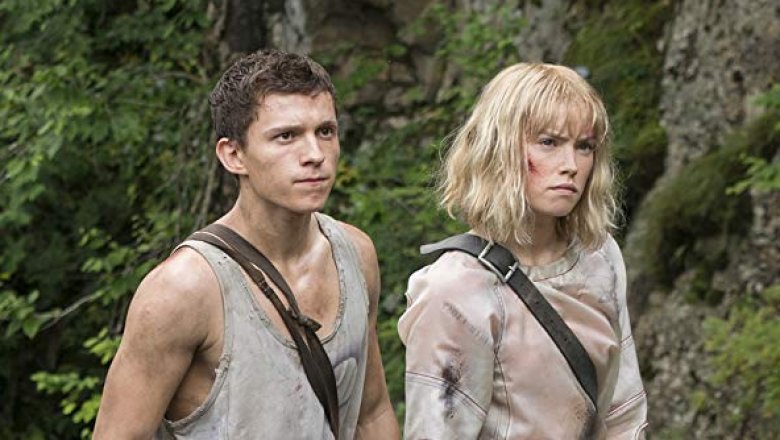 Mads Mikkelsen will soon be seen alongside Tom Holland and Daisy Ridley in this young adult, science-fiction movie based on Patrick Ness' trilogy of the same name. Earlier scheduled to be released in February 2019, the film was unfortunately delayed after the production house, Lionsgate Films ordered several reshoots as they were discontent with the movie's commercial viability. It is now aiming for a 2020 release.
The trilogy explores a fictional dystopia of a world without women and is being helmed by Doug Liman who directed 'Edge of Tomorrow.' Let's hope that the reshoots are able to correct the movie's initial flaws so that we get to watch Mads Mikkelsen play another memorable villain soon.
3. Druk (2020)
A large chunk of the team of Bodil and Zulu award-winning movie, 'The Hunt' will reunite for an upcoming Danish movie titled 'Druk.' It follows the tale of a group of teachers who undertake an experiment to test whether regular intoxication can open one's mind in a positive manner. Directed by Thomas Vinterberg, the crew began shooting with Mikkelsen in May this year with a budget of $5 million. The film is aiming for a 2020 release.
Read More: Upcoming Naomie Harris Movies
2. Untitled Netflix film (TBA)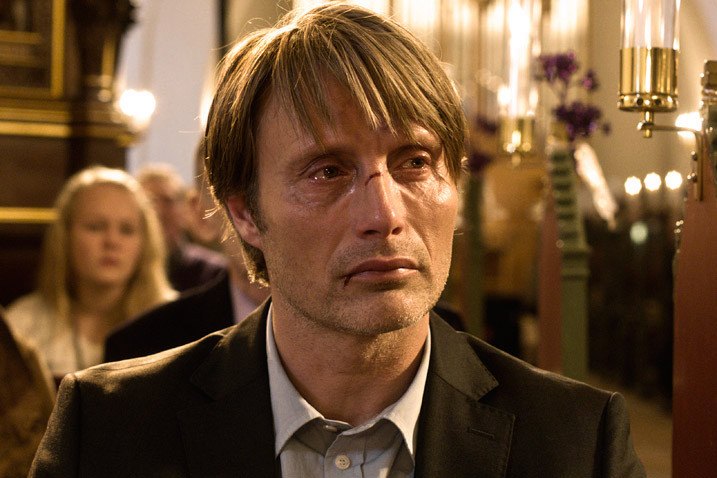 Netflix has recently signed a deal to produce and release a yet to be titled movie starring Mads Mikkelsen that will apparently highlight the actor's "softer side." Directed by Alexander Payne, the movie is about a road trip taken by a Danish journalist with his teenage daughter. Having won two Oscars for writing 'The Descendants' and 'Sideways,' Alexander Payne would be backed by Netflix for grabbing a few prestigious awards.
1. Hannibal (2013-2015)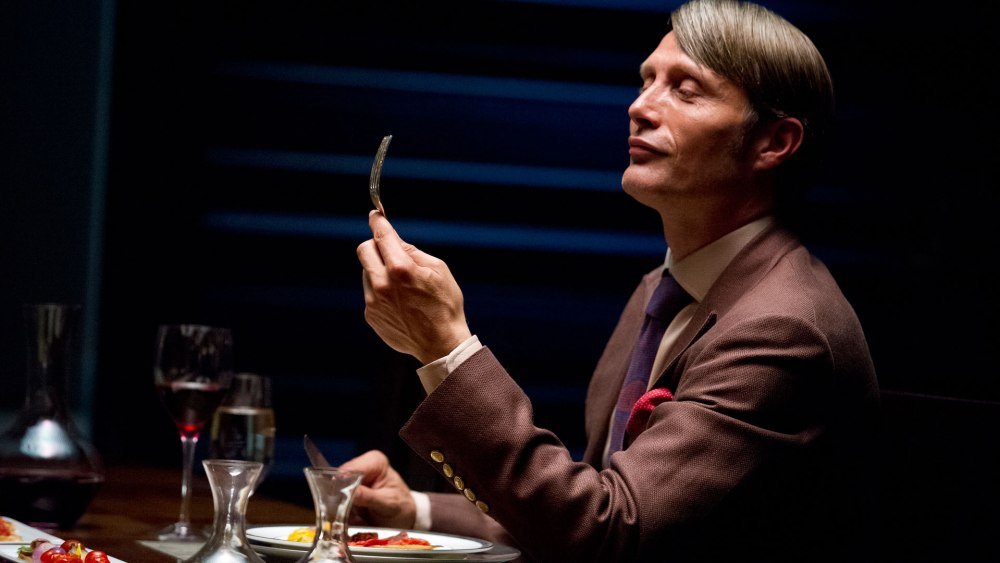 All is not lost for fans of 'Hannibal' as Mads Mikkelsen has reportedly expressed hope for a fourth season of the critically appreciated TV show. After it was taken off NBC more than four years ago, the show's writer Bryan Fuller is still hopeful for it to be picked up by a streaming platform and is reportedly working on a direction that the show could be taken to.
Needless to say that we cannot wait to see our favorite actor step back into the shoes of the deadly but sophisticated serial killer. However, seeing as there has been no official news about 'Hannibal' being picked up for another season, we have to assume that it is not high on Mikkelsen's list of immediate priorities.
Read More: Upcoming Ralph Fiennes Movies