If you are that ardent fan who closely trace the career trajectory of your star, you know where to spot Mae Whitman. She appeared as Andy García and Meg Ryan's child in 'When a Man Loves a Woman,' in 1994, she was the president's daughter in 'Independence Day,' in 1996 and in 1998, she mesmerize entire Hollywood as Bernice in 'Hope Floats.,
Don't they are enough as reasons to keep an up-to-date upcoming movies list of a star like her? Very few actors in Hollywood can testify on growing up as a child star, and Mae Whitman is one of them, thanks to her parents, Pat Musick and Jeffrey Whitman. Now in her late twenties, Whitman is more prolific than ever with her popular TV appearances. At this point, the question that might be circling your mind is what is the next Mae Whitman movie? Well, the good news is that we have a clear answer to that question. Here's the list of upcoming Mae Whitman films scheduled to release in 2019 and 2020. We can only hope that the latest Mae Whitman movies and TV shows would be as good as some of her recent ones.
1. Family Guy (TV Series)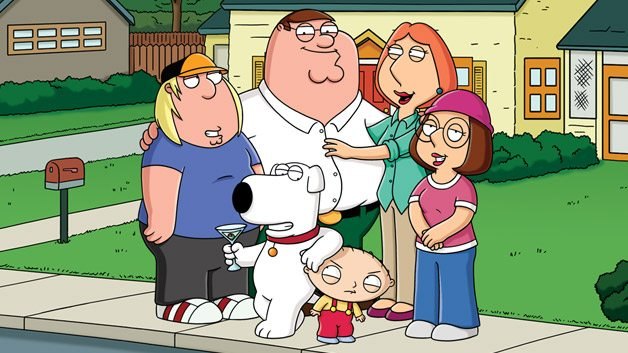 Family Guy is anything from a cultural phenomenon to ridiculing the American way of life. Rhode Island inhabitants spare no opportunity to throw a gag at the society. Mae Whitman has been giving characteristic voice to many 'Family Guy' members like Annaleigh Quagmire, Julie and Little Girl. The series is still running successfully and fans want to evoke memories of those nostalgic voices. They want the characters to speak once again in Mae's voice. Her last collaboration with the Family Guy Franchise was in 'Hefty Shades of Gray' which was released in January 2019. She voiced the character Kristen/Bachelorette in the episode.
Read More: Family Guy New Season
2. Good Girls (TV Series)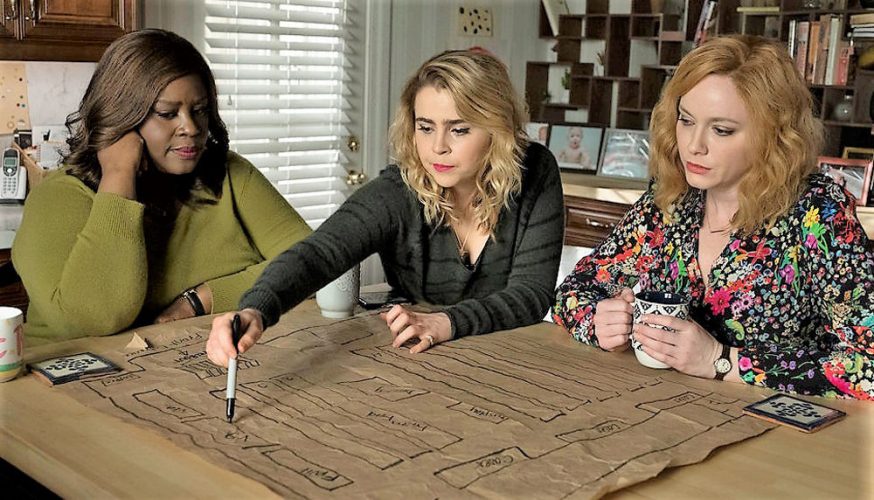 When NBC's most popular crime series getting ready for a second season, one of the three major characters, Annie, played by Mae Whitman makes viewers curious. In 'Good Girls Season 1' she controlled the thread of humor and helmed the absurdities to make viewers laugh out loud. But, in the reboot, the three suburban mothers, Beth, played by Christina Hendricks, Ruby, played by Retta and Mae's Annie, will turn full-time money launderers! Now that their focus has been changed from a one-time grocery store robbers to more notorious and dangerous notions.
Mae's Annie completes the chaos and liveliness of the trio. Annie, who is Beth's anarchic sister, a single mom with an attitude overlapped with some cartoonish behavior. So, when reports suggest that the second season is going to be much darker and much bolder, viewers are curious to see how Annie evolves.
Read More: Good Girls New Season
3. Valley Girl (2019)
MGM's remake of the 1983 musical romantic comedy 'Valley Girl' has already raised enough expectation for its cast and crew. Julie and Randy, the iconic pair in the original, is played by Jessica Rothe and Josh Whitehouse. According to reports, Mae plays a lesbian a punk rock musician and Randy's best friend. The movie is directed by Rachel Lee Goldenberg. Even though the movie has been completed, the MGM has yanked 'Valley Girl' from its release schedule. A disappointing move for all the Mae fans indeed! The production house turned up with the surprising decision after Logan Paul's controversial YouTube video from Japan's Suicide Forest surfaced online. Deadline reported that the delay is only temporary and the makers are looking for another release date.
Read More: 20 Best Funny Shows on Netflix Right Now
4. Invincible (Animation Series)
Mae joined the star-studded cast of Amazon's adult animated drama series, 'Invincible' early this year. The series marks Robert Kirkman's first Amazon outing and an animated version of his comic "Invincible." Mae shares the voice cast alongside J.K. Simmons, Sandra Oh, Seth Rogen, Gillian Jacobs, Andrew Rannells,Zazie Beetz, Mark Hamill, Walton Goggins, Jason Mantzoukas, Chris Diamantopoulos, Melise, Kevin Michael Richardson, Grey Griffin, and Max Burkholder.
The eight-episode long project tells the story of Mark Grayson, played by Yeun, who is the only son of the most powerful superhero on the planet, Omni-Man, played by Simmons. When Mark develops powers of his own, he finds the bitter truth of the dark side of his superhero father. According to reports, Amazon has lined up 'Invincible' for a 2020 premiere. The Hollywood Reporter's 100 greatest superhero comics list ranked 'Invincible' among the most anticipated projects and Mae's fans will have to wait a little more, it seems. With some promising roles ahead, Mae is determined to shed the stereotyping and feathers of a child-star in the coming years. The actor is eager to grab grown-up roles to prove her mettle, a piece of good news for die-hard fans of Mae and her voice.
Read More: Anime Like 'Ouran Highschool Host Club'