While Hollywood is no stranger to performers who follow in the footsteps of their accomplished parents, few manage to make a mark of their own in the way Maggie Gyllenhaal has. A strong and wickedly talented performer, Gyllenhaal has forged her reputation through acclaimed indie films as well as big-budget blockbusters. Her roles have been a breath of some much needed fresh air in an industry that has tended to stereotype women as hapless characters without any valid agency.
Maggie was born Margalit Ruth Gyllenhaal in Manhattan to the Swedish noble Gyllenhaal family. This may come as a surprise to many of her admirers, but she does hail from an ancient noble family from her father's side and is the descendant of Nils Gunnarsson Haal, a cavalry lieutenant in the 17th-century Swedish army. In a more immediate and pertinent time, both her parents come from artistic backgrounds. Her mother, Naomi, is a screenwriter and director while her father, Stephen, is a well-known director who has worked in movies as well as several television shows.
While Gyllenhaal's father hailed from Swedish nobility, her mother was Jewish, whose grandparents were immigrants from Russia and Poland. Gyllenhaal has a rich cultural heritage, and her upbringing was predominantly Jewish, and she identifies herself as such. Such a unique coming together of worlds has certainly enriched her performative skill. Gyllenhaal's higher education was at Columbia University, although what is more indicative of the work she would go on to do, is her summer term at the Royal Academy of Dramatic Art in London, where she studied acting.
Gyllenhaal's first appearances came in her father's films, namely, 'Waterland', 'A Dangerous Woman' and 'Homegrown'. Her film career started off with supporting roles in films such as 'Cecil B. Demented' and 'Riding in Cars with Boys'. However, it would be in the Richard Kelly-directed 'Donnie Darko' that she would achieve recognition. During this time, Gyllenhaal also ventured into theatre, making her debut in the Berkeley Repertory Theatre production of Patrick Marber's 'Closer'. She followed that up with several other productions, ranging from Shakespeare ('The Tempest', 'Antony and Cleopatra') to Sartre ('No Exit').
Gyllenhaal would go on to deliver memorable performances in 'Secretary', 'Adaptation', and 'Confessions of a Dangerous Mind'. However, she would garner international fame with Christopher Nolan's 'The Dark Knight' in 2008, portraying Assistant District Attorney Rachel Dawes after Katie Holmes decided not to return to the part.
Gyllenhaal's acting chops and her unnerving knack to pick some wonderful roles have us thoroughly excited for her upcoming ventures. At this point, the question that might be circling your mind is what is the next Maggie Gyllenhaal movie and TV show? Well, the good news is that we have a clear answer to that question. Here's the list of upcoming Maggie Gyllenhaal films and TV shows scheduled to release in the near future. We can only hope that the new Maggie Gyllenhaal movies would be as good as some of her recent ones.
3. The Farnsworth House (TBA)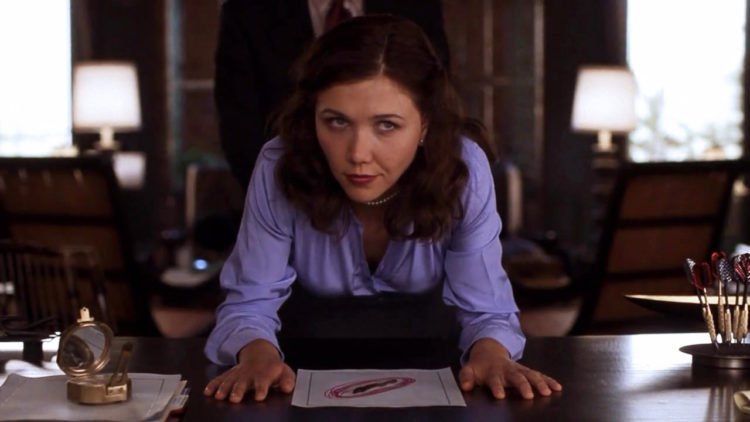 'The Farnsworth House' is an upcoming movie that tells the story of the creative and emotional entanglement that took place in 1947 between Mies Van der Rohe, the legendary architect, and Dr. Edith Farnsworth, his client. It resulted in the first glasshouse, which is a landmark property near Chicago. Mies and Edith began with a professional relationship as architect and client, but soon became lovers. Ultimately, they both became bitter enemies who last saw each other in court. The film will attempt to capture all the blood spilled between the two.
Maggie Gyllenhaal and Ralph Fiennes star in the movie. Gyllenhaal spoke of the upcoming project, saying, "I am always looking for projects about real women, with complicated, interesting minds. They are far and few between and Farnsworth House is a rare find. In Edith Farnsworth is the opportunity to express a full and exciting spectrum of thoughts and feelings. But there is also the opportunity for the most exciting kind of artistic experience: a collaboration. Farnsworth House is a love story between two iconoclasts, two equally interesting players. I'm thrilled to see what Ralph and I will create together with this exceptional script and Richard Press at the helm." Undoubtedly, with such a stellar cast on board, the film will be nothing short of a resounding success. However, the movie is just in pre-production stages. Therefore, it will be a while before it arrives in theaters.
Read More: Upcoming Marion Cotillard Movies
2. Ready To Ride: A Musical Homecoming (TBA)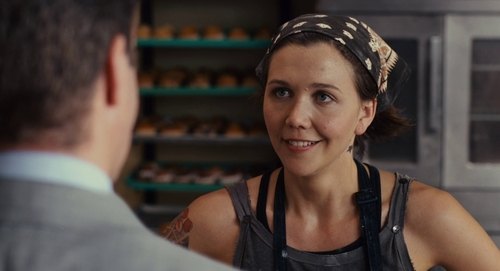 'Ready To Ride: A Musical Homecoming' is an upcoming musical that has a fascinating premise. According to the film's website, the synopsis reads "A wild, witty and hilariously fresh take on the beloved teen musical, 'READY TO RIDE: A Musical Homecoming', tells the story of summer lovers separated by circumstance…or are they?". As is the nature of musicals, it will give in to fate and destiny, when it comes to the fruition of star crossed lovers.
However, what makes the project so special is that it comes from Zeno Films, who are known for working with differently-abled actors. Maggie appears in the role of a reporter, and the cast also includes Zack Gottsagen, who recently made waves in 'The Peanut Butter Falcon'. In an age when Hollywood is making a push to be more inclusive, as it should have always been, this is a highly anticipated project.
1. The Lost Daughter (TBA)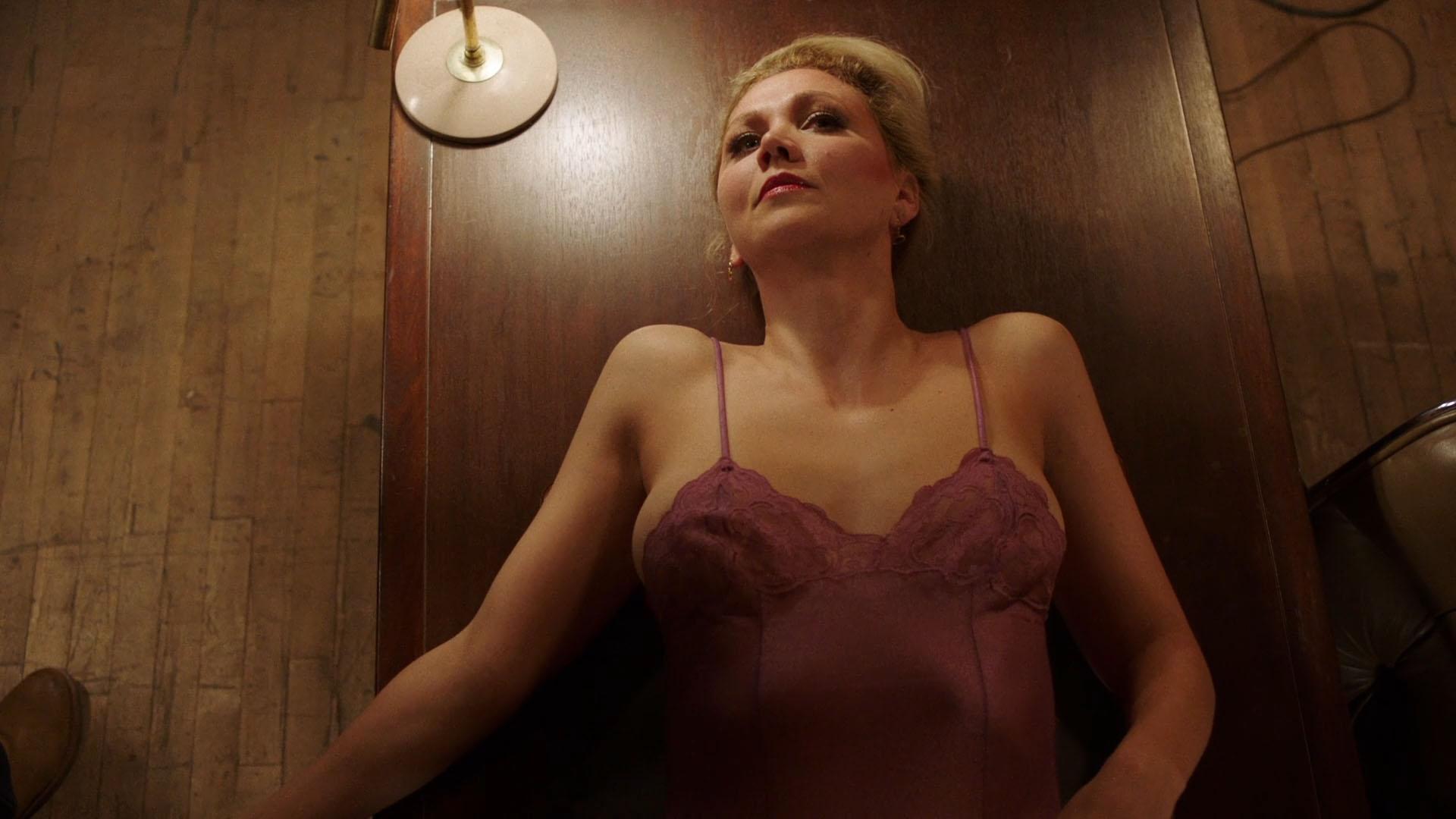 Gyllenhaal is in line to produce, write, as well as direct the film adaptation of Elena Ferrante's novel 'The Lost Daughter' sometime later this year. Teaming up with Osnat Handelsman-Keren and Talia Kleinhendler of Pie Films, this will be Gyllenhaal's directorial debut. The lead character is Leda who relieves the difficult and unusual choices she made as a mother and how those choices impacted her family. This intense personal journey happens while she's on holiday, and while it starts off as a seemingly enjoyable tale of self-discovery, it soon turns into a gripping, psychological thriller where Leda has to confront her unnerving past.
It will be interesting to see such a renowned actor's talents in a different field, but with Gyllenhaal's caliber, it's hard not to see the appeal of this project. Ferrante penned a powerful piece in The Guardian to this effect, as she lent her unwavering support to Gyllenhaal, even if she changes her story for the film because women writing and telling stories is more important than ever, especially in an industry historically afflicted by gender bias and misogyny, made more evident by the 'Weinstein Effect'. Maggie Gyllenhaal is certain to take this powerful narrative in her own way.
ALREADY RELEASED
The Deuce (2017-2019)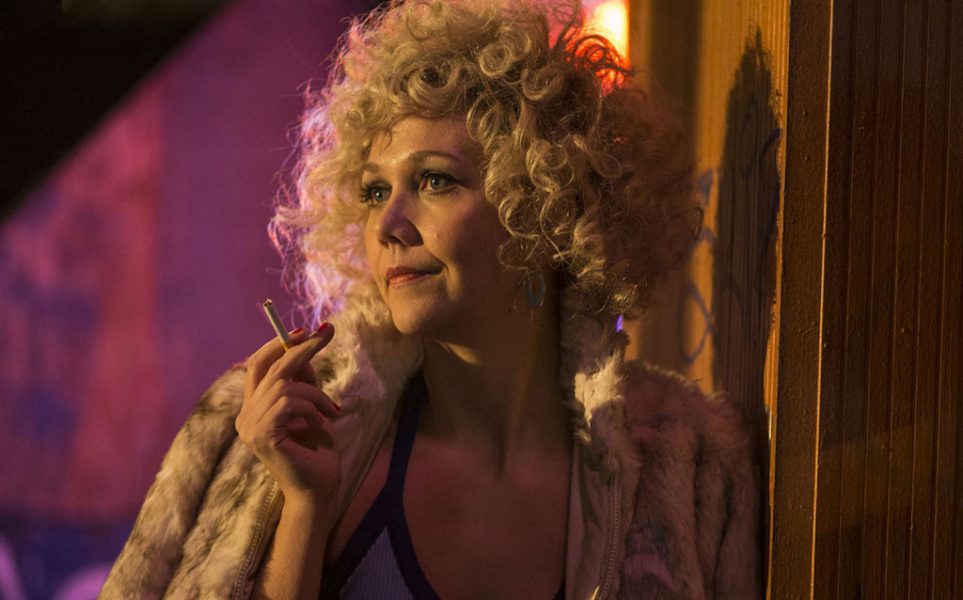 While much of Gyllenhaal's work has been on the big screen, her ventures in television have been nothing short of excellent, with 'The Deuce', an HBO drama centered on the Golden Age of Porn, exemplifying that sentiment. Starring alongside James Franco, Gyllenhaal's performance as Candy, a prostitute, has been stirring and completely evocative of the 1970s when the porn industry was on an inexorable rise.
Gyllenhaal even garnered a Golden Globe nomination for best actress in a drama series, a testament to her fantastic performance on the show. Helmed by David Simon and George Pelecanos of the legendary TV show, 'The Wire', 'The Deuce' is a riveting narrative set in the dark underbelly of New York City. Prostitutes, pimps, and the police feature heavily in this grounded tale that reaches its end this year with the third and final season. We get another powerful season from Gyllenhaal as we bid goodbye to Candy and the rest of the fascinating group.
Read More: Upcoming Keira Knightley Movies