Over the years, Mahershala Ali has gradually become one of the most sought after actors in Hollywood. He seems to carry a unique persona both on and off-screen and his acting has rarely left anyone disappointed. Even though Ali started his career in showbiz years ago, he seems to have gotten due recognition only in the last few years. Nonetheless, Ali is one of the most vibrant and bankable stars in Hollywood right now. An Academy awards favorite, Ali is creating his own legacy, from small indie roles to big blockbusters.
Mahershala Ali, born as Mahershalalhashbaz Ali, is both an actor and a rapper. He started his acting career in the early 2000s in a few TV series. But it was only in 2008 when he first got himself noticed through David Fincher's 'The Curious Case of Benjamin Button'. Ali, as Tizzy Weathers, made the most of his short role. His career later started getting traction with Derek Cianfrance's 'The Place Beyond the Pines' (2012). It also starred Ryan Gosling, Eva Mendes, and Bradley Cooper, along with Ali in a small role. The film was ambitious, faulty, yet solid. Incidentally, from this film onwards, Ali decided to shorten his original name and thus became known as Mahershala Ali in his profession.
Then came Netflix's 'House of Cards' — a series, despite its controversial and unfortunate end, is undeniably the cornerstone of the streaming giant's first foray into world domination. Mahershala Ali appeared as lawyer and chief of staff Remi Danton in the hit series. Throughout the series, Ali's character evolves through murky politics, personal relationships, and ideological differences. His performance as Colonel Boggs in the last two films of 'The Hunger Games' series earned him global recognition.
2016 was a big year for Ali. He played Cottonmouth, a supervillain, in Marvel's Netflix show, 'Luke Cage'. In the same year, he finally established himself in Hollywood with 'Moonlight'. The film chronicles the journey of Chiron from poverty and drug-filled neighborhood to his adult identity. 'Moonlight' works both as a romantic coming-of-age drama and a projector of harsh realities of Miami streets. The film is all about coming to terms with and accepting one's own sexuality. Ali's performance as Juan in the film was mesmerizing. He was both a drug dealer and a father figure to Chiron. 'Moonlight' went on to nab multiple Academy Awards including the best actor award in supporting role for Ali. He also starred in the acclaimed 'Hidden Figures' in the same year.
Ali continued his dream year by replicating the same success in the years after that. It started with notable 'Roxanne Roxanne' in 2017 and continued with the buddy comedy-drama, 'Green Book' in 2018. In 'Green Book' he played the character of famous jazz pianist Don Shirley in his road trip with his bouncer-cum-driver, Frank Vallelonga, played by Viggo Mortensen. 'Green Book' was also nominated for multiple awards in this year's Oscars. Mahershala Ali received his second Oscar in supporting role, making him the only black actor to have achieved this feat. 2018 also saw him voicing Miles Morales' uncle Aaron Davis in Sony's Oscar-winning animated film, 'Spider-Man: Into the Spider-verse'. He was the villain Prowler who secretly worked for Kingpin but ultimately sacrificed his life for Miles.
2019 has already turned out to be Ali's career-defining year already. He first started off the year by headlining the third season of HBO's famous 'True Detective'. Ali appeared as detective Wayne Hayes. After a lackluster second season, Ali's performance single-handedly brought the show back on its feet. It has received moderate to great reviews. Ali is appearing more frequently in big-ticket films these days. This year he also turned up in James Cameron backed 'Alita: Battle Angel'. So it looks like he's enjoying the best years of his career. Now you must be wondering what is the next Mahershala Ali movie or TV show? Well, here's the list of upcoming Mahershala Ali films and TV shows scheduled to release in 2019 and 2020. We can only hope that the latest Mahershala Ali movies would be as good as some of his recent ones.
4. Sovereign (TBA)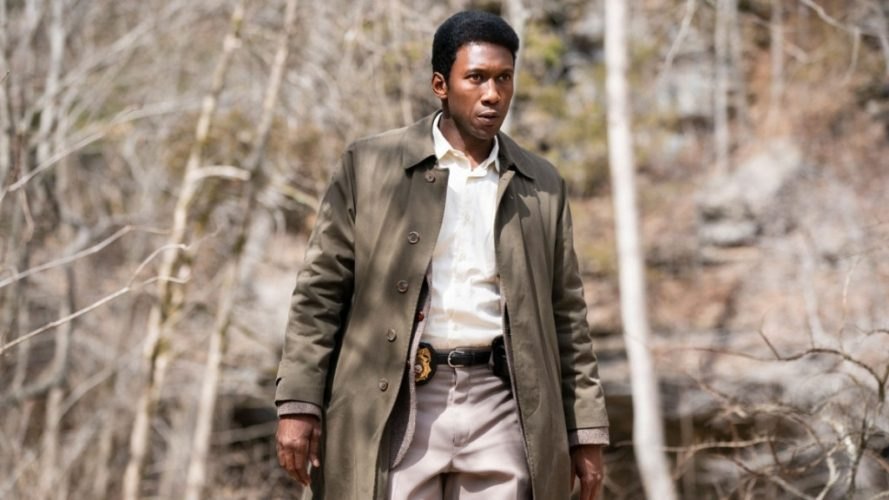 Soon after winning his second Oscar, news broke about Mahershala Ali joining the upcoming sci-fi film, 'Sovereign'. The project is handled by Entertainment One. There are no details about the plot of the film so far as everything is kept under the wraps. But here's why you shouldn't get disinterested already. The sci-fi fantasy film features some incredibly talented people behind it. Apart from eOne, the film will be produced by Shawn Levy, Dan Levine, and Dan Cohen. The trio has in the past produced Netflix's uber-famous 'Stranger Things' and Denis Villeneuve's excellent 'Arrival' (2016). The script is credited to people who wrote 'A Quiet Place' (2018). If these things don't interest you yet, let us tell you that Marc Munden of the acclaimed British TV series 'Utopia' will direct the film. There's no news regarding the release date or anything else, but we are looking forward to seeing Ali in 'Sovereign'.
3. Invincible (TBA)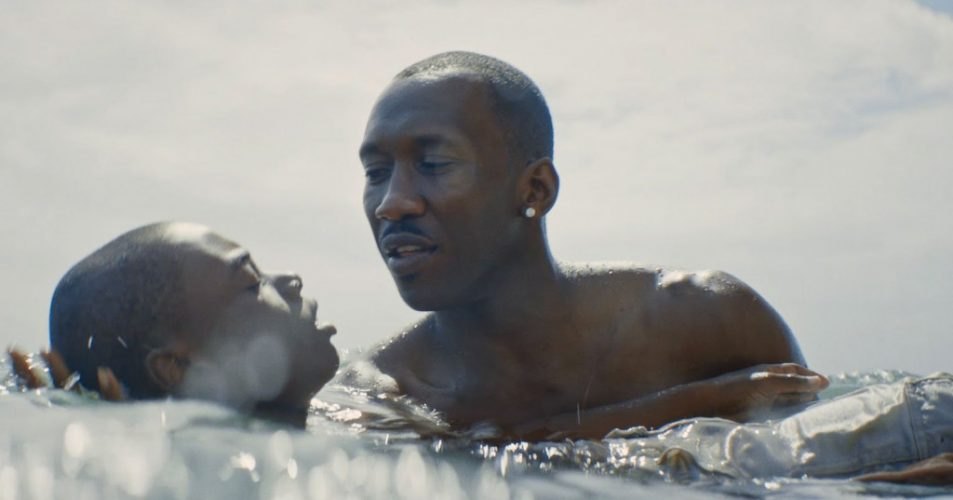 'Invincible' is an upcoming animated series that will air on Amazon sometime in 2020. The show is based on a comic book series co-created by Robert Kirkman ('The Walking Dead'). The story follows Mark Grayson who is apparently a normal teenage boy, except that he isn't. His father is the most powerful superhero on Earth and he soon develops powers as well. The series is already buzzing with an eye-catching cast. It includes Steven Yeun, J. K. Simmons, Mark Hamill, Sandra Oh, Zazie Beetz, Seth Rogen among others. Mahershala Ali is rumored to play the character of Titan. In comics, Titan is a big, 'The Thing'-looking supervillain.
2. Solitary (TBA)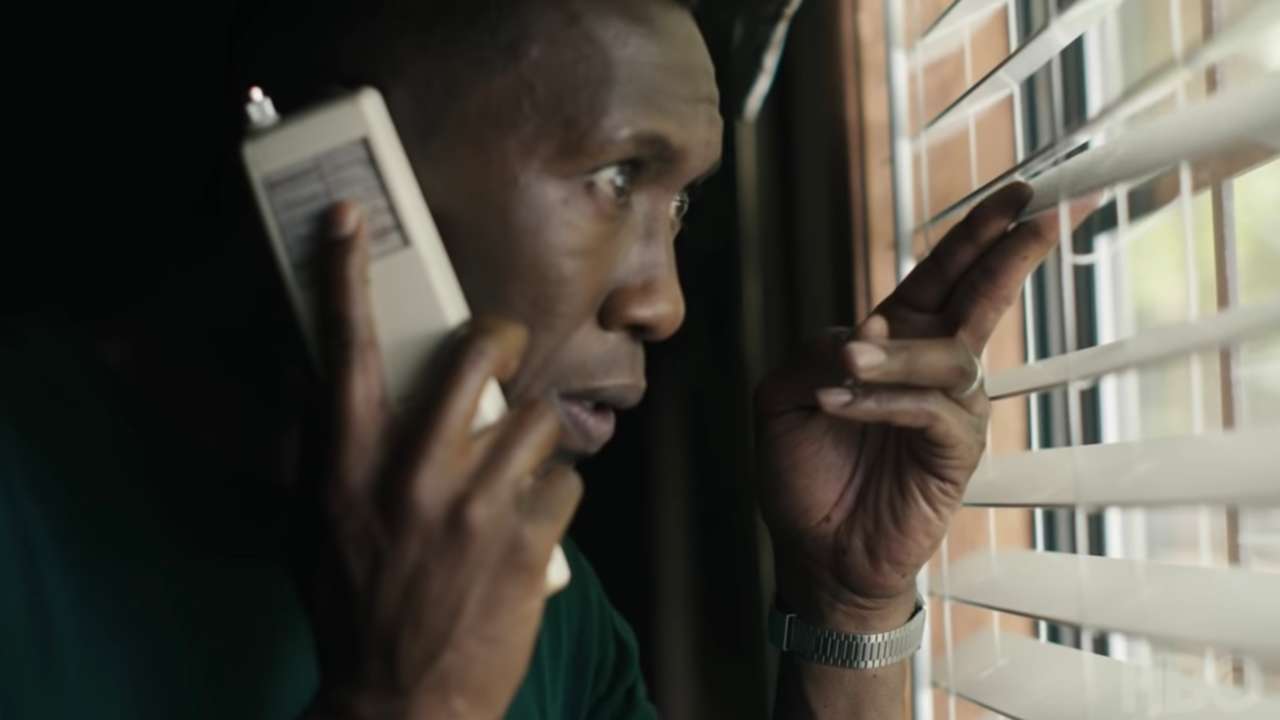 'Solitary' is an upcoming prison drama based on true events. The film is about the 2019 memoir of Albert Woodfox. Woodfox was in solitary confinement for 43 years for a crime he didn't commit. He spent his days in a 6-feet by 9-feet cell for more than four decades. The story tells us about the strength of a man's mind and his determination to survive and live life. Mahershala Ali is deeply moved by the memoir and he will serve as the executive producer apart from starring in it.
Read More: Upcoming Channing Tatum Movies
1. Blade (TBA)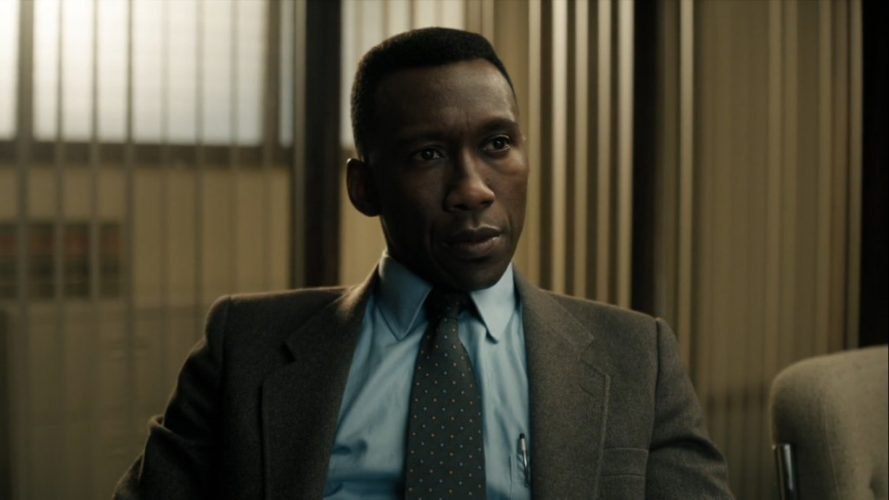 This is the biggest event in Mahershala Ali's career so far and it was a long time coming. Ali had to be recognized on a global scale and he will achieve international fame through Marvel/Disney's 'Blade'. In the recently concluded San Diego Comic-Con, Marvel boss Kevin Feige introduced and announced many rumored projects and few new takes on existing superheroes. But what left the fans utterly surprised and excited was the announcement of a new 'Blade' movie. Feige, apart from introducing Mahershala Ali as the new vampire hunter, Blade, has cleverly declined to divulge any details. The supporting cast, script, and director have not been decided yet. Judging by Marvel's future project schedules, it appears that 'Blade' will release either at the end of Phase 4 or in early Phase 5. Nonetheless, we are really excited to see a new take on Blade after Wesley Snipes made the role his own.
Read More: Upcoming Michael Pena Movies