Maisie Williams is, without a doubt, one of the most promising actresses working in television now. The Bristol-born actress, who grew up in Somerset, joined Performing Arts in Bath Dance College after her schooling. Soon after completing the course, Maisie landed straight on her dream role. She made her professional acting debut with HBO's 'Game of Thrones' in 2011. Her character Arya Stark of Winterfell catapulted the teenage actor into instant stardom and a global fan base. The audition for 'Game of Thrones' role coincided with her school field trip to a local pig farm. Maisie really wanted to see the pig farm and was ready to skip the audition. She didn't even think about securing the role. However, she later decided to give it a try and skipped her field trip to the pig farm.
Maisie's Arya Stark is the second daughter of Lord Eddard Stark and Lady Catelyn Stark. She was born and raised at Winterfell. Her family also includes an older sister, Sansa, an older brother Robb, two younger brothers Bran and Rickon Stark, and a 'half-brother' Jon Snow. Arya is more close to her half-brother than the other siblings, who have different interests and tastes. After escaping the persecution of House Stark by House Lannister, Arya goes to the House of Black and White in Braavos to undergo intense training to become a Faceless Man. She grows into a fierce woman who defies social conventions on gender roles and the expectations of other people. Her mind is hardened by the losses of her pet, sword instructor, friends, and family members one-by-one. She is indifferent to murder and death. As days pass by, Arya becomes colder and her only aim is to seek to revenge from those who have wronged her family. When Arya learns her family has retrieved Winterfell, she reunites with them.
Maisie has grown up along with her character Arya Stark. She remembers her final day of shooting 'Game of Thrones' in Northern Ireland last year. In a Rolling Stone interview, she said, "I went back into my trailer after we wrapped. I took a shower, 'cause I was dirty. Arya is always dirty. I didn't go out that night, because I didn't want to say goodbye to everyone again. You can't be like 'Goodbye forever' to this show. You can't put that weight on any day. It's like a divorce. It takes a very long time."
Other works of the Williams include TV series like 'Robot Chicken,' 'Cyberbully,' 'Doctor Who,' and 'The Secret of Crickley Hall.' Her body of work is quite impressive and she is certainly on the road to becoming one of the finest acting talents in America. At this point, the question that might be circling your mind is what is the next Maisie Williams movie or TV show? Well, the good news is that we have a clear answer to that question. Here's the list of upcoming Maisie Williams films/TV shows scheduled to release in 2019 and 2020. We can only hope that the latest Maisie Williams movies would be as good as some of her recent ones.
3. Gen: Lock (2019 – )
'Gen: Lock' is an animated sci-fi series from Rooster Teeth and features an ensemble voice cast. Maisie Williams joins a voice cast that includes Michael B. Jordan of 'Black Panther', who plays the lead character in the series, David Tennant of 'Doctor Who' and Dakota Fanning of 'The Alienist.' The plot unfolds in the backdrop of deadly global war. A team of young pilots are assigned to tame the armed robots 'mecha.' The machines belong to an advanced version and are heavily loaded with weapons. Williams lends her voice to Cammie MacLoud, a chirpy hacker and the youngest pilot in the team. She joins the Gen: Lock program after a short sting as a hacker. 'Gen: Lock' is created by Gray G. Haddock. "The idea is that she has spent her whole life hacking, breaking through software her entire life", says Williams about her role. "Now, she wants to work with them rather than against them. That's how she ends up becoming part of the team."
2. The New Mutants (2019)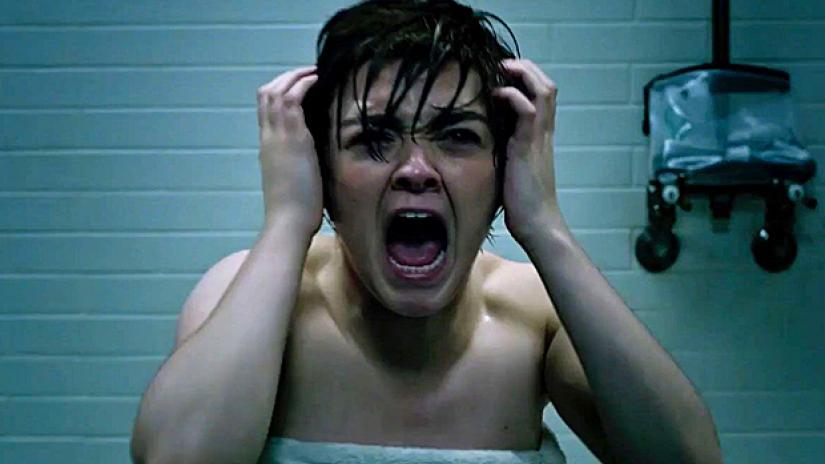 'The New Mutants' is the latest addition to the 'X-Men' franchise. The movie is touted as a scarier spin-off of the werewolf saga. The plot follows a group of young mutants who are locked inside a secret research facility. They start a rebellion to escape from imprisonment. "We are making a full-fledged horror movie set within the X-Men universe. There are no costumes. There are no supervillains. We're trying to do something very, very different", revealed Josh Boone, the director of the movie, to EW. The trailer also hints at a dark tale of five young mutants, played by Maisie Williams, Anya Taylor-Joy, Charlie Heaton, Henry Zaga, and Blu Hunt.
Williams plays the character of Wolfsbane, a young mutant who can turn into a werewolf. She also joins her on-screen sister Sophie Turner in the 'X-Men' franchise. Turner played young Jean Grey in 'X-Men: Apocalypse' earlier. 'The New Mutants' had been lined up for an April 13, 2018 release. But 20th Century Fox pushed it to February 22, 2019. According to the latest reports, the movie is set to release on August 2, 2019. In a Rolling Stone interview, Maisie William has expressed her frustration over the delay. There are reports suggesting that the movie is dragging behind the schedule because of the re-shoots.
Read More: Upcoming Gwyneth Paltrow Movies
1. The Owners (TBA)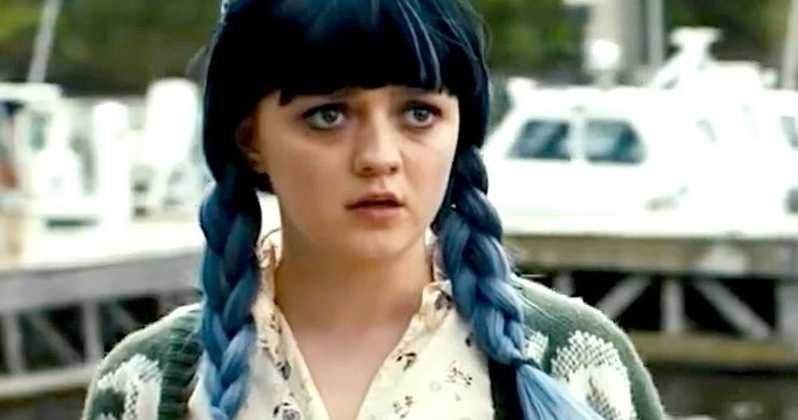 'The Owners' is a thriller based on the comic book created by artist Herrmann and written by Yves H. The movie is the feature directorial debut of Julius Berg, who wrote the screenplay along with Matthieu Gompel. The plot is set in a rustic English village of the early '90s. Childhood friends Nathan and Terry, who are in their early '20s, plot a grand scheme to loot Huggins, an old doctor in the village, and his wife. A fraudulent man named Gaz provides them with all the resources. But Nathan's girlfriend Mary tries to prevent the deadly plan, but in vain.
As the burglary progresses, the Huggins return unexpectedly. In the confusion that ensues, the intelligent doctor identifies the burglars. The loot turns out to be a bloody mess and Mary finds herself trapped inside a deadlock. Williams portrays Mary in the movie. 'The Owners' will start filming in this spring in Kent, London.
Read More: Upcoming Lena Headey Movies