On May 13, 2019, Netflix released a movie called 'Malibu Rescue', which follows a bunch of teenagers who decide to give the snobs at the Malibu Junior Rescue Program an answer to their arrogance. Soon after, the creators realised that a film is not enough to capture the fun and essence of this story. Even with the end of the story in the film, there is a lot more to know about and explore the characters. So, in agreement with Netflix, they decided to turn it into a series. And here we are!
The show is created by Savage Steve Holland ('Sabrina: The Animated Series', 'Bill and Ted's Excellent Adventure' and 'Better Off Dead…') and developed by Jed Elinoff ('Randy Cunningham: 9th Grade Ninja', 'Scooby-Doo! Mystery Incorporated', 'Robotica'), who has also served as a writer along with Molly Haldeman ('Fast Layne', 'Billy on the Street'), Scott McAboy ('Little Bigfoot', 'Splitting Adam'), Camilla Rubis ('Raven's Home', 'Best Friends Whenever'), Thomas Scott ('Teen') and Jim Martin ('Raven's Home', 'Happyland', 'Heroes').
The show is executive produced by Jed Elinoff, McAboy, Scott Thomas, Kiran Bhakta Joshi and Rupak Kayastha. Amy Sydorick and Sim Martin serve as the producers. Scott McAboy, Shannon Flynn ('Holiday Spectacular', 'Hannah Montana', 'Instant Mom') and Savage Steve Holland serve as the directors of the series.
Malibu Rescue: The Series Cast: Who's in It?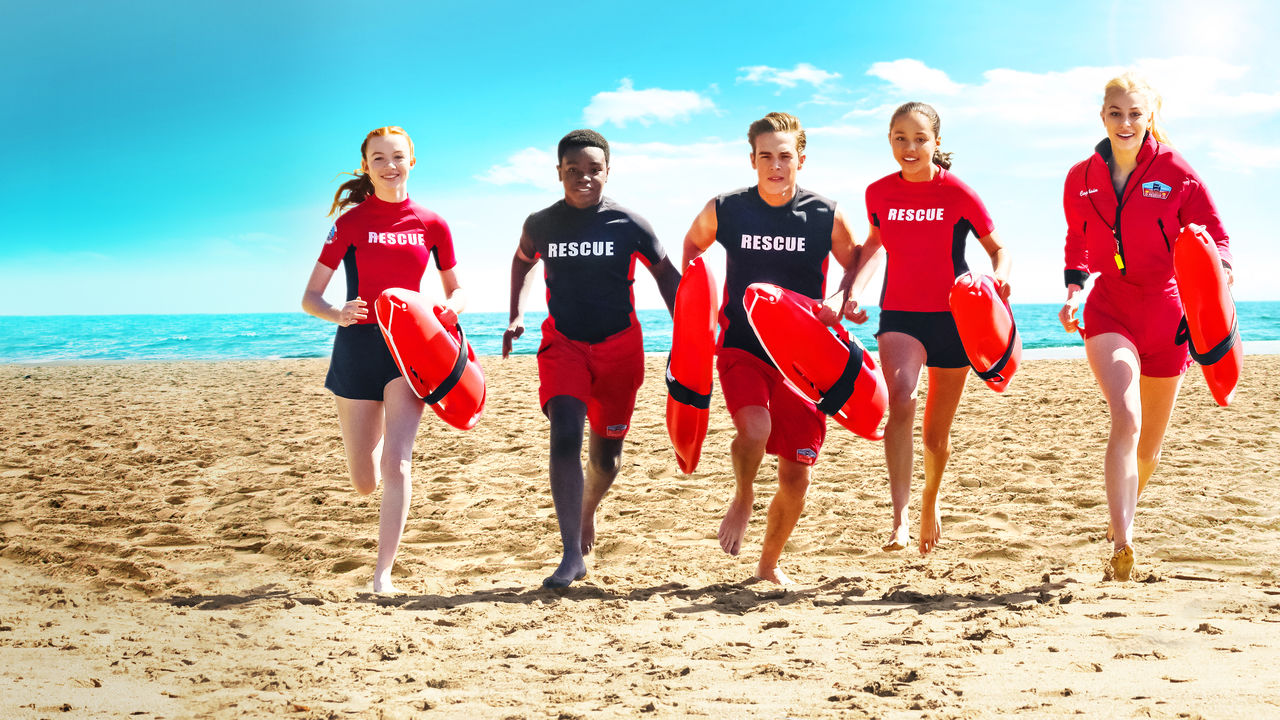 The cast of 'Malibu Rescue: The Series' comprises of all the actors in the movie, 'Malibu Rescue'. The cast of the series is led by Abby Donnelly as Lizzie. Her other acting credits include 'Just Add Magic', 'Criminal Minds', 'Anger Management', 'Suburgatory' and 'American Horror Story'.
Ricardo Hurtado plays the role of Tyler. He has also worked in films and TV shows like 'Speechless', 'Prince of Peoria', 'Glimpse', 'The Goldbergs', 'School of Rock' and 'The Mick'. Breanna Yde portrays the character of Gina. He has also appeared in films and TV shows like 'The Loud House', 'School of Rock', 'The Haunted Hathaways', 'Santa Hunters', 'Charlie at a Grown-Up Dinner', 'Instant Mom' and 'Nicky, Ricky, Dicky and Dawn'.
Alkoya Brunson plays the role of Eric. His other acting credits include 'Me, Myself and I', 'Atlanta', 'The Originals', 'Hidden Figures', 'Almost Christmas', 'Constantine', 'Let the Church Say Amen'. Jackie R. Jacobson stars as Dylan. She has also been a part of 'Speechless', 'The Night Shift', 'Bella and the Bulldogs', 'A Horse Story', 'Eleanora: The Forgotten Princess', 'A Little Problem' and 'Criminal Minds'.
Camaron Engels appears in the role of Spencer. He has also appeared in 'Family Reunion', 'The Cost of Heaven', 'Relish' and 'It's All Good'. Jeremy Howard plays the role of Vooch. His work in films and TV shows includes titles like 'Superstore', 'Teenage Mutant Ninja Turtles: Out of Shadows', 'Mighty Med', 'A Star for Christmas', 'Breaking Bad', 'House', 'Monk', 'Sydney White', 'My Name is Earl', 'Judging Amy' and 'How the Grinch Stole Christmas'.
Karthik Ash plays the role of Chote Pavey. Additionally, he has worked in 'Henry Danger' and 'Lost in the Shuffle'. Ryder Blackburn is cast as Beans. He has also worked in 'Between Two Ferns: The Movie' and 'Tosh.0'. Erin Flannery plays the character of Andrew's mom. Her acting credits include 'For All Mankind', 'General Hospital', 'Cooper', 'Genius', 'South32' and 'All the Orphans'. Zahf Paroo stars as Thornton Pavey. He has appeared in films and TV shows like 'The Good Doctor', 'Altered Carbon', 'The Magician', 'Package Deal', 'Polaris', 'Continuum' and 'Defying Gravity'.
Additional cast includes Mary Passeri ('Masters of Sex', 'The First Family', 'Best Friends Whenever'), Brennan Culpepper ('Cousins for Life'), Austin Fryberger ('Huge in France', 'Snatchers'), Ella Gross ('Heathers' TV series), Cindy Mazur, Jeff Meacham ('Black-ish', 'The Thundermams'), Michael Mourra ('Modern Family'), JT Neal ('Sierra Burgess Is a Loser'), Catia Ojeda ('Just Add Magic', 'Law and Order'), Katie Rowe ('True Blood', 'Charmed'), Bryana Salaz ('Age of Summer', 'Best Friends Whenever'), Sabrina Sangiacomo ('Convenience'), Curtis Schurer ('Better Things', 'New Girl', 'Lethal Weapon'), Petra Sprecher ('The Muppets', 'The Time Machine') and Ian Ziering ('Sharknado', 'Mighty Ducks').
Malibu Rescue: The Series Plot: What's It About?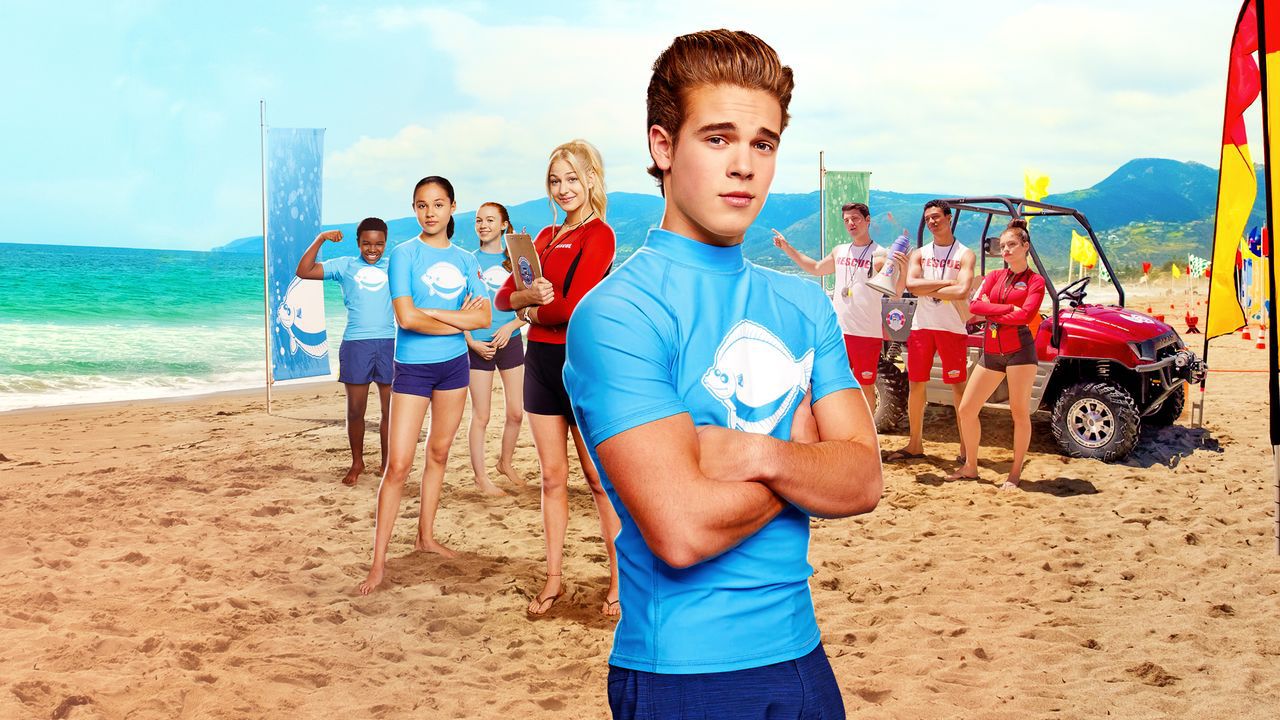 The story of 'Malibu Rescue' begins with a young boy named Tyler. He is a mischievous kid and his stepfather has had enough of his tomfoolery. With the whole summer ahead of him, his family doesn't deem it right for him to stay at home for so long with nothing to do. In order to engage him with better things, he is sent to the Malibu Junior Rescue Program. Already disinterested in the project, as he considers this a punishment, he forms friendships with a bunch of kids from the Valley. They are all alike and don't want much to do with the program. But that's only because their parents want them to do it. You want a child to do something? Tell them not to do it! When the group discovers that the program director wants them to fail so he doesn't have to pick children from their place anymore, they decide to show him what they are capable of.
Malibu Rescue Season 2 Release Date: When Will It Premiere?
'Malibu Rescue' season 1 premiered on June 3, 2019. Being a summer show, it entices the teenagers wanting to binge something in their holidays. Also, the ones who have seen the film watched the show to know what happens next to the characters. Thus, the show has already built a good audience for itself.
As far as the next season goes, we don't have an official announcement yet. Though considering the popularity of the movie, there's a good chance that Netflix does commission another season of the show. Our best guess is that if the show does get renewed, 'Malibu Rescue' season 2 can release sometime in June, 2020. We will update this section as soon as we hear more.
Malibu Rescue: The Series Trailer:
'Malibu Rescue: The Series' is a perfect watch if you want to have some fun time. For the teenagers, especially, this series is sure to be a blast. Don't forget to watch the film before you start the series. You can catch both of them on Netflix. Here is a look at 'Malibu Rescue' season 1 trailer to show you what an awesome punch this show packs:
Read More: Best Family Shows on Netflix