'Mama' marked the directorial debut of Argentine filmmaker, Andy Muschietti, earning him widespread recognition and acclaim. The supernatural horror was a feature-length adaptation of a short film of the same name that he created with his sister, Barbara Muschietti. The film had Guillermo del Toro as the executive producer, and received critical acclaim for being a character-driven atmospheric modern horror as well as its ghost design.
The film tells a haunting story of two little girls, Victoria and Lily, who vanish into the woods after their mother is murdered. They are discovered five years later, miraculously alive but in a feral state, inside a decaying cabin by their uncle, Lucas. Lucas and his girlfriend, Annabel, welcome the girls to their house, but soon realize that a jealous entity the girls fondly call "Mama" followed them home as well. 'Mama' stars Jessica Chastain, Nikolaj Coster-Waldau, Megan Charpentier, Isabelle Nélisse, and Daniel Kash, along with Javier Botet as the titular character.
Muschietti's 'Mama' was a Box-office success and went on to earn $146 million against a small budget of $15 million. As is usually expected from horror films that do well, fans have since then wondered if 'Mama' will return to haunt us again in a sequel. This is does seem possible given Muschietti's work in both the 'It' films. There were also reports that a sequel was in works for 'Mama' back in 2013, with some updates in 2016, but nothing quite materialized. Whether or not there will be a 'Mama 2' is still in question, but it is certainly in the cards. It just may take a long while before we get there. Here's everything we know.
Mama 2 Plot: What Can It Be About?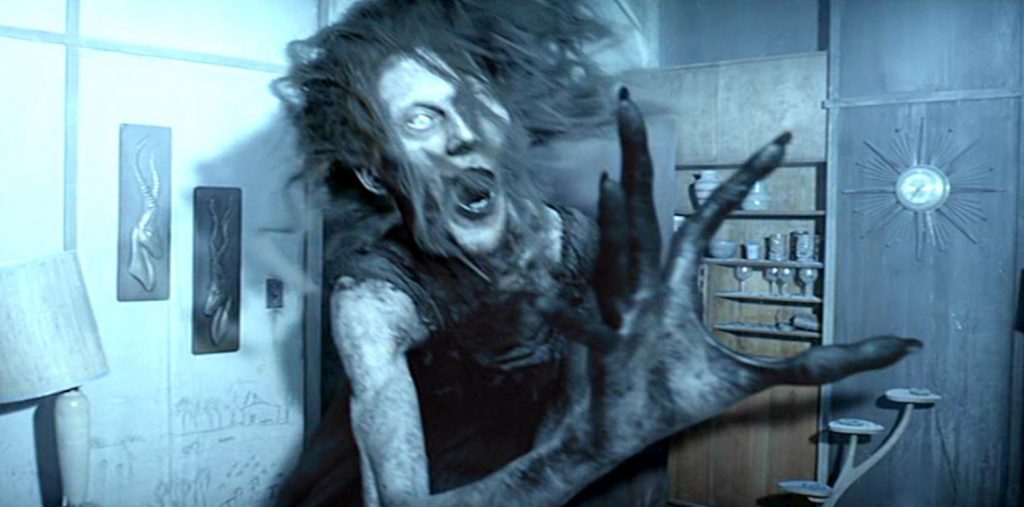 'Mama' begins with a man murdering his wife and colleagues as an aftermath of the 2008 financial crisis. He then drives his two daughter to the woods, and takes them to an abandoned cabin to kill them there. But a strange entity saves the girls and kills him instead. Five years later, the man's brother, Lucas, has been carrying out search parties to find the girls, and finally finds them in the decaying cabin, miraculously alive, but in a feral state.
Lucas and his girlfriend, Annabel, get the custody of the girls, but soon realise that a protective maternal supernatural entity has followed them home. "Mama" attacks Lucas, sending him in a coma, leading to Annabel to take care of the girls. Annabel is an independent woman who fears commitment and motherhood, but hesitantly takes care of Victoria and Lily.
We learn that "Mama" is, in fact, Edith Brennan, a mentally-ill asylum patient from the 1800s who escapes the asylum for her baby, and the two jump off a cliff. But somehow the baby gets stuck on a branch, while Brennan drowns. She then haunts the woods in search of her lost child, but comes across the two girls instead and takes them as her own. The rest of the movie ends up being a sort of supernatural custody battle between a woman who doesn't want motherhood and a dead woman who will do anything for it.
Despite several horror fans not being happy with the ending, I personally believe it is the ending that makes the film stand apart from the rest, and is also very typically del Toro. Edith jumps off the same cliff with Lily (who did not wish to part from Mama). While Victoria wishes to move on and stays behind, to which Mama agrees. The film ends with Edith and Lily embracing as they fall, turning into a shower of moths. A moth lands on Victoria's hand, indicating that Lily was with her in spirit.
'Mama' is a well-crafted, bounded story with a hauntingly beautiful but tragic ending, something that's rare in the horror genre. This makes it difficult to think of a plot to 'Mama 2' as I almost wish it doesn't continue with the same narrative. It could potentially explore a new narrative (I hope), or it could continue with the previous one, and perhaps answer more questions about Edith Brennan. As Mama is a ghost from the 1800s, the follow-up could serve as a prequel of sorts and actually explore the entity haunting other children and homes. It would also be interesting for us to learn more about Brennan and why she was in the asylum in the first place.
I also think the abandoned cabin in the woods holds some secrets. The cabin seems to have some sort of significance in the beginning of the film as the camera lingers on the name of the house, but we never learn anything about it in the rest of the film. It also seems to be abandoned from the past few decades, as the furniture inside resembles that from the 1960s and 1970s.
It would be interesting if this somehow ties up to Brennan haunting the family and children living in the cabin, decades ago. This would also answer how Mama ends up being at the cabin when the kids are brought in to be killed by their father. It will also be interesting to learn how a 3-year-old and a 1-year-old survived on their own for 5 years. Even if the film doesn't serve as entirely a prequel, it could have a much-older Victoria trying to find the answers to her traumatic childhood, which leads her to the past, and the cabin where she spent five years.
Mama 2 Cast: Who Can Be In It?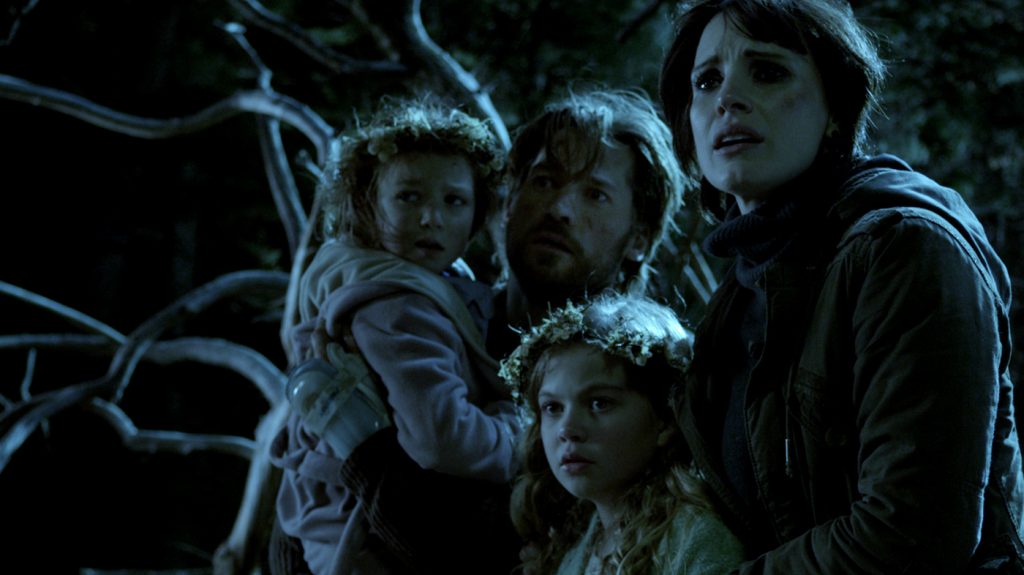 'Mama' stars Jessica Chastain as Annabel, Nikolaj Coster- Waldau as Lucas and Jeffrey Desange, Megan Charpentier as Victoria and Isabelle Nelisse as Lily. The film also features Daniel Kash, and Javier Botet.
When it was first announced that a sequel to 'Mama' was in works, it was also revealed that Chastain would not return for it. This was a hard blow for the fans as Chastain played a pivotal role in the original. Similarly, Javier Botet, who plays the titular character, has spoken of how there are no plans for a sequel in the near future, at least none that he's aware of. In an interview with Dread Central, he stated:
"Well, there was a screenplay a few years ago. It was always a project that could be done, but I don't know anything about it at this point." When pressed further, he said, "Yeah, we thought there might be more story to tell, especially in the first year or so after 'Mama' came out. But now that it's been five years, I think that window has closed. So, I don't know."
Mama 2 Crew: Who Can Be Behind It?
'Mama' almost entirely had the Muschietti siblings behind it. The film was directed by Andy Muschietti who co-wrote it with his sister Barbara Muschietti and Neil Cross. The film also had Guillermo del Toro serving as the executive producer.
Turns out things may happen differently in the sequel, and I personally don't know how I feel about that. In January 2016, Universal announced that filmmaker duo Dennis Widmyer and Kevin Kolsch of 'Starry Eyes' fame will be rewriting and directing the sequel. There have been no updates on the project ever since.
Mama 2 Release Date: When Can It Premiere?
Everything seems to be up in the air for 'Mama 2' and we don't even have a cast to the sequel yet. This also means that though it may someday happen, it might not include the original cast. And if it does, it will surely not happen in the near future. So, don't hold your breath for one anytime soon. If at all 'Mama 2' does happen eventually, one can only expect to release sometime in 2023 or later.
Read More: Upcoming Jessica Chastain Movies