Born in Brooklyn, New York, Marisa Tomei grew up in the Midwood neighbourhood. Her theater-loving parents used to take their little girl for Broadway shows regularly. The earlier productions attracted her towards acting in the early stages of her teen years. The young actress made her acting debut during her Boston University days with the CBS soap opera 'As the World Turns.' Tomei eventually dropped out of college to pursue a career in acting. She got her first role in a feature film in 1984 with 'The Flamingo Kid,' opposite Matt Dillon. After appearing in a few Broadway productions, the actress moved to Los Angeles. Her first breakthrough came with 'A Different World,' the 1987 spin-off of 'The Cosby Show.' She played the role of a roommate of Lisa Bonet's character in the show.
Tomei got the second big break in 1992 with the comedy 'My Cousin Vinny,' in which she played the role of Mona Lisa Vito alongside Joe Pesci and Ralph Macchio ('The Karate Kid'). Her performance garnered widespread critical acclaim and an Oscar for Best Supporting Actress. The win was a surprise for many as she won the award beating four prominent British actresses — Judy Davis, Joan Plowright, Miranda Richardson, and Vanessa Redgrave.
However, the Academy Award didn't elevate the actress' career as expected. She had to wait till the 1992 movie 'Chaplin,' in which she played the character of a silent screen actress opposite Robert Downey Jr., for a significant role that exploits her talents. But her first lead in a romantic role in the 1993 romance-comedy 'Untamed Heart' ended up as a disappointment when the movie sank at the box office without a trace. Films like 'The Paper' (1994) and 'Only You' (1994) soon followed.
Tomei's career fell into the right place from the early 2000s. She earned two Academy Award nominations for her performances in 'In the Bedroom' (2001) and 'The Wrestler' (2008). Movies like 'What Women Want' (2000), 'Anger Management' (2003), 'Wild Hogs' (2007), and 'Parental Guidance' (2012) cemented her reputation as a bankable actress. Tomei's other major works include 'Cyrus' (2010), 'Love Is Strange' (2014) and 'The Big Short' (2015). She also portrayed the character of Aunt May in Marvel movies 'Captain America: Civil War' (2016), 'Spider-Man: Homecoming' (2017) and 'Avengers: Endgame' (2019). At this point you must be wondering what is the next Marisa Tomei movie or TV show? Well, here's the list of upcoming Marisa Tomei films and TV shows scheduled to release in 2019 and 2020. We can only hope that the latest Marisa Tomei movies would be as good as some of her recent ones.
4. Frankie (2019)
'Frankie' is an emotional drama feature that tells the story of a French actress Frankie (Isabelle Huppert), who doesn't have much time left on Earth. She assembles all the beloved ones in her life, including her new husband Jimmy (Brendan Gleeson), son Paul (Jeremie Renier), ex-husband Michel (Pascal Greggory), and step-daughter Sylvia (Vinette Robinson) to spend a vacation together. She also invites her stylist friend Irene (Marisa Tomei) who comes with her boyfriend Gary (Greg Kinnear). In the backdrop of Sintra, Portugal, a historic town famous for exotic gardens and ancient villas, each of them is lost in their own problems while Frankie desperately tries to reconnect with the most important people in her life before she dies.
When the movie was premiered at the 2019 Cannes Film Festival, both Huppert and Tomei earned positive reviews for their performances as two childhood friends. 'Frankie' is directed by Ira Sachs, from a screenplay he co-wrote with Mauricio Zacharias. SBS Productions and Secret Engine produce the movie. The film is scheduled to be released on October 25, 2019, by Sony Picture Classics.
3. Spider-Man: Far from Home (2019)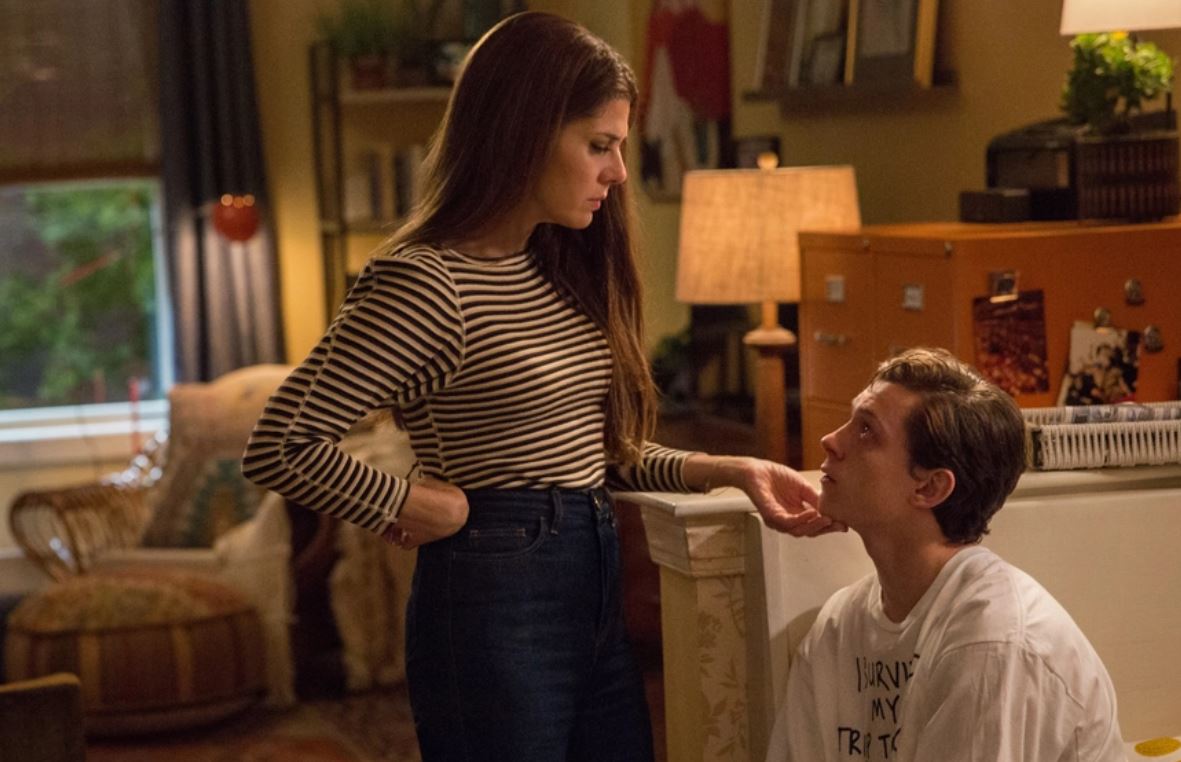 Apart from Peter Parker, a.k.a. Spider-Man's new phase of life, the upcoming Marvel flick 'Spider-Man: Far From Home' offers a bit of romance between Parker's Aunt May (Marisa Tomei) and Happy Hogan (Jon Favreau). Fans of Aunt May can rejoice that the iconic character has a significant role in the upcoming flick from Columbia Pictures and Marvel Studios. 'Spider-Man: Far From Home,' which is the sequel to 'Spider-Man: Homecoming' (2017), reportedly showcases a Spidey struggling to deal with the events that happened at the end of 'Avengers: Endgame' including the loss of his mentor Tony Stark (Robert Downey Jr.).
Tomei's Aunt May helps him to get over with the difficult phase by taking him along for her fundraising campaigns. Parker wants something more than a mere consolation, a place to recoup himself from scratch. He decides to go to Europe along with his school friends. But Nick Fury (Samuel L. Jackson) comes in between him and the trip to take him to join forces with Quentin Beck a.k.a Mysterio (Jake Gyllenhaal) in their final showdown with the villainous Elementals. Zendaya reprises her role of Michelle "MJ" Jones in the movie, which is directed by Jon Watts from Chris McKenna and Erik Sommers' script. The film is slated for a July 2, 2019 release.
2. Human Capital (TBA)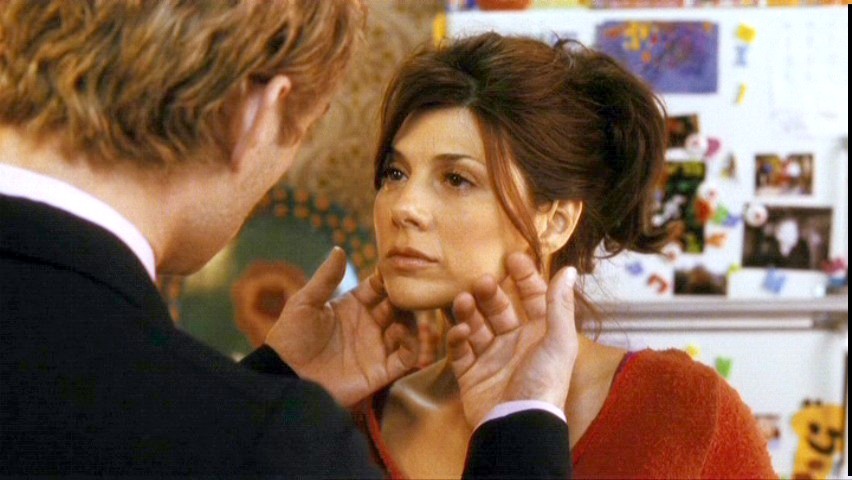 Marisa Tomei will be seen alongside Liev Schreiber in the upcoming drama feature 'Human Capital' from Maven Pictures, Bert Marcus Film, Sight Unseen Pictures, and Illuminated Content. Based on the 2005 novel of the same name by Stephen Amidon, the movie tells the story of two families whose paths cross during the rat race of pursuing the American Dream. The two families stand for two realities of society — the middle-class and the privileged. The invisible lines of class divide bare themselves when two of their teen kids start a relationship that ends up in a disaster.
Tomei plays the character of Carrie while Schreiber portrays Drew, two pillars of the two families colliding each other. 'Human Capital' is directed by Marc Meyers, best known for 'My Friend Dahmer,' from Oren Moverman's script. No release date has been attached to the project. The production kick-started in New York in November 2018, reports Deadline.
Read More: Upcoming Selena Gomez Movies
1. Untitled Judd Apatow/Pete Davidson Project (2020)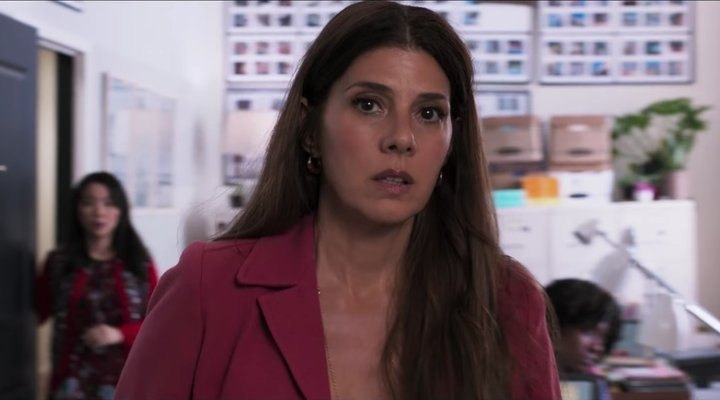 Marisa Tomei joins a star-studded cast that includes Steve Buscemi, Bill Burr, Maude Apatow, Pamela Adlon, Bel Powley, and Pete Davidson in the upcoming comedy to be directed by Judd Apatow. According to a Deadline report, the plot is a semi-biographical retelling of Davidson's coming-of-age years in Staten Island, New York. He lost his father in the September 11 terror attacks on the World Trade Center. The tragedy made an indelible mark on the 16-year-old Davidson. He diverted his grief into stand-ups which depicted sensitive issues in an entertaining way. Davidson co-wrote the script with Apatow and Dave Sirus. Barry Mendel ('Funny People') will produce the untitled flick alongside Apatow. The movie is scheduled to be released on June 19, 2020.
Read More: Upcoming Glenn Close Movies