A lot goes into making an anime memorable for its targeted audience. To make an anime well-rounded and complete, the creators have to make sure that it is a combination of some good writing, unique vision, sounds that match the flow of the show and also the animation style that adds to the overall aesthetic value of it. But one major aspect that can make or break an anime is its characters. It's the characters who flesh out the entire plot of a show and move the storyline in a particular direction. The story and everything can be great, but in the end, it's these characters who act as lenses between what the creators want to portray and what the viewers interpret. 'Masamune-kun no Revenge' does everything right but somehow misses out on the most important aspect of the show — the characters.
The main characters of the anime are very immature and one-dimensional. You can't help but hate them for how unnatural and unfunny they are. And even the supporting characters don't make the anime any better. The biggest weakness of the characters can be seen during their interactions where they have some really awkward, unnecessary pauses in the middle. Clearly, an attempt is made to make the drama look a little pleasing to the viewers but with the characters being so naive, it just comes off as painfully bland. 'Masamune-kun no Revenge' is a typical example of how the characters of an anime can actually have an impact on every other aspect of the show.
What I really admire about the series is that even though it does have certain elements of a typical harem series, there are certain aspects of it that actually break the stereotype. It reminds me of 'Nisekoi' because though it does come under the harem genre, the main protagonist turns down potential love interests. Even the approach that the story takes later on in the series is very different from most harem shows. The second half of the first season is surprisingly refreshing when it comes to the plot, but then again, the characters just mess everything up and the potential that it starts to show slowly diminishes into nothing.
Overall, I wouldn't say that the anime is not enjoyable at all because there are several things that deserve a special mention, especially the story. Anyone with the slightest interest in the harem genre will enjoy watching this anime. But then, you must understand that it is not a masterpiece and isn't path-breaking in any way. For me, this season was not all that great but I am still willing to give it another chance if it comes up with a new season with more interesting characters. I am sure many other anime viewers who have seen it already feel the same.
Masamune-kun no Revenge Season 2 Release Date: When will it premiere?
'Masamune-kun no Revenge' season 1 premiered on January 5, 2017 and came to an end on March 23, 2017 with a total of 12 episodes. A second season of the anime is more of a necessity now because the way things ended in the first one is not conclusive at all. The source material of the anime has somewhere close to 9 volumes and the anime covers almost 7 of these; so clearly, there isn't enough source material right now to go for a new season.
However, if the manga writer decides to conclude the entire series in a year or two, then we might possibly get an OVA of the show. If the manga somehow goes on for a longer time, then we might even get a whole new season. But the pace at which the manga is going right now, it seems very less likely that it will last for too many years. There haven't been any official announcements from the studio's end till date, but we can be sure that if not an entire season 2, we can surely expect an OVA somewhere in early 2021. But in unlikely scenario of the anime itself getting renewed, our best guess is that 'Masamune-kun no Revenge' season 2 release date could be sometime in 2021 or 2022. We will update this section as soon as we hear more.
Masamune-kun no Revenge English Dub:
You can stream 'Masamune-kun no Revenge' on Crunchyroll with its original Japanese audio and English subtitles.
Masamune-kun no Revenge Plot:
School can be quite a memorable experience for many but for some, it becomes very traumatizing. If you were overweight, underweight or you just looked somewhat different from the main crowd, then you know exactly what I'm talking about. When people get insecure about a certain something, they have two choices — they can either change what makes them insecure or they can just learn to live with themselves. Masamune Makabe's story is very similar to this. He belongs to the former category. Throughout his childhood, he was teased for being fat but the most devastating moment of his life was when he got rejected by his crush who nicknamed him "Piggy" for being overweight.
In the present day, Masamune Makabe is all fit and athletic because he has put in years of efforts to lose weight and get where he wants to be. He is an extremely handsome boy and yet very narcissistic with only one thing on his mind — to seek revenge from the girl who broke his heart. He now wants to make her fall in love with him and then make her feel exactly how she made him feel back in the day by rejecting her. As soon as he transfers himself to the girl's school, to his surprise, she somehow gets to know that he is coming. He sets his plan in motion but fails badly with his initial attempts at talking to her. But then a ray of hope shines upon him and he soon starts making progress.
As soon as things start to get a little better for him, he receives a letter from an unknown person who refers to him by his old nickname. He must now find out the true identity of the person who wrote the letter, or else, his revenge plan will be doomed forever. Will he be able to race against time and find out who the sender of the letter is or will he be forced to accept his past and his present the way it is?
Masamune-kun no Revenge Characters:
Masamune Makabe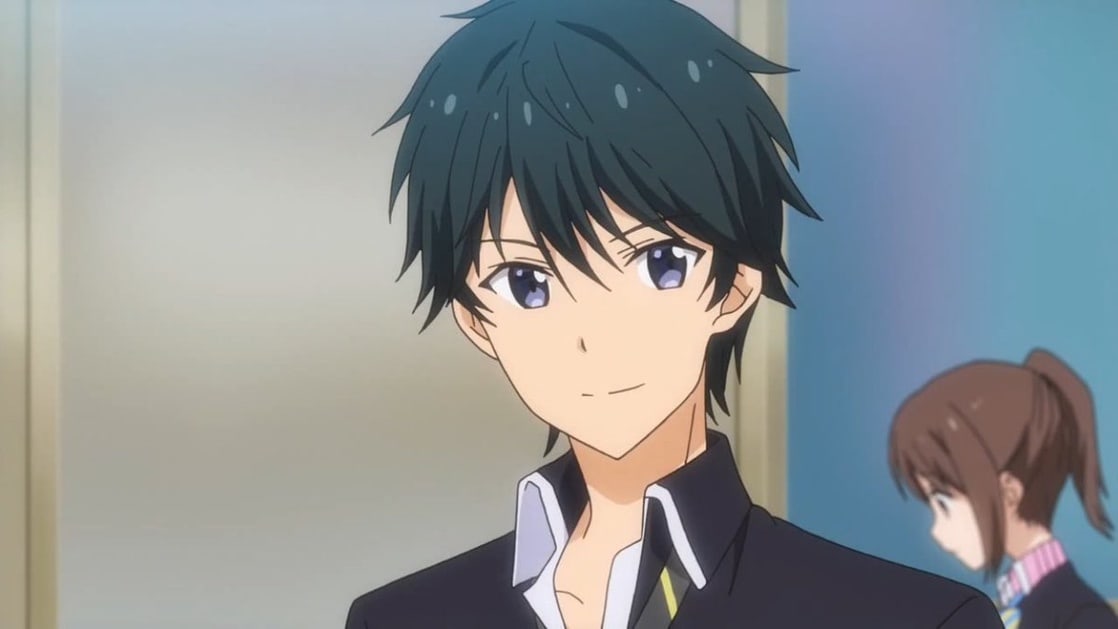 Masamune Makabe is the main protagonist of the show, who returns to his old school after transforming his body completely to seek revenge from the girl who tore him apart. He has bluish black hair that rests as bangs on his forehead and dark purple eyes. He has an athletic muscular build that later becomes the fantasy of many young women of his school. But in the past, he was short, fat and "ugly", which made him the center of all jokes. He is really good at studies and even manages to excel in sports. He is quite a smooth talker with women and a lot of the times, he is also able to read their minds.
Though he has spent a lot of time toughening himself up with all the intense training, he is still scared of bugs. Almost all the girls from the school just swoon for him because of his dreamlike personality and sharp features. He walks around acting all narcissist but that is just his way of hiding the childhood insecurities that still exist deep within him. He still makes sure that he works out every single day and even makes a note of the number of calories he's consuming.
Aki Adagaki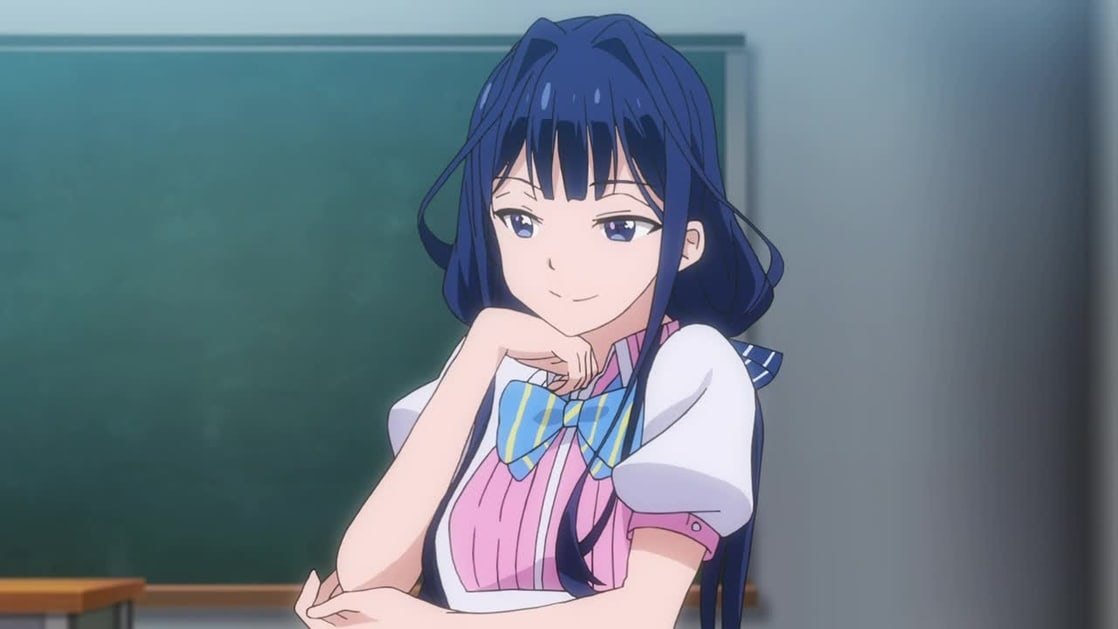 Aki Adagaki is the female protagonist of the series, who is also the target of Masamune's revenge plan. Aki is a very cute girl with long blue hair and deep blue eyes. She has a fair complexion and even though she eats a lot more than a normal human, she still remains slim. She comes from a rich family and is known to be very egoistic. She rejects boys in the most ruthless ways and treats them very badly. Her beauty draws many boys towards her but she brutally rejects all of them and because of this, everyone in school has labeled her as "The Cruel Princess".
Adagaki suffers from a serious eating disorder and has to, sometimes, hide in the storage room to feed herself. She is very self-conscious about her eating habits but it's something that she cannot help because she suffers from hypoglycemia. On days when she eats a normal lunch like the rest of her classmates, it later causes her a lot of embarrassment because her stomach starts rumbling from hunger. She tries to portray herself as this really cool badass girl of the school but deep inside, she has her own insecurities that she struggles to deal with every single day.
Read More in Anime Preview: Puella Magi Madoka Magica Season 2 | Zankyou no Terror Season 2