Based on the Naver webtoon of the same name by Mae-mi and Hee-se, 'Mask Girl' is a South Korean thriller drama series. The story revolves around Kim Mo-mi, who has always aspired to become a celebrity. However, as she is not conventionally beautiful, she leads a regular life and is an office worker. Every night, she puts on a mask and her best clothes to perform at a video chatroom, where she has garnered fame under the eponymous moniker. After the deaths of two of her fans, Mo-mi undergoes plastic surgery and flees from the city, prompting the mother of one of her victims to come after her.
Following its release, 'Mask Girl' received mostly positive responses. Much praise was directed at the story, characterization, and direction. If you are wondering whether there will be a second season of 'Mask Girl,' we got you covered.
Will Mask Girl Season 2 Happen?
'Mask Girl' season 1 premiered on August 18, 2023, on Netflix. It comprises 7 episodes of 50-65-minute runtime. As for season 2, this is what we know.
Neither the series producers nor the Netflix executives have confirmed the second season of 'Mask Girl.' The first season tells Mo-mi's story in its entirety, leaving no reason for more seasons. While networks often develop additional plots for future seasons, especially if a series is successful, South Korean and Japanese productions rarely do this. The inaugural season of 'Mask Girl' seems complete for all intent and purpose, and additional stories will only convolute the narrative.
While Mo-mi is the main protagonist of the series, the show has multiple narrators and that many point-of-view characters. In fact, five of the seven episodes have different perspective characters, indicated by their titles.
At the start of the series, Mo-mi is in love with her married boss, who has an affair with one of Mo-mi's conventionally beautiful colleagues, prompting Mo-mi to spread rumors about their affair, which leads to the woman's transfer and her boss leaving the company.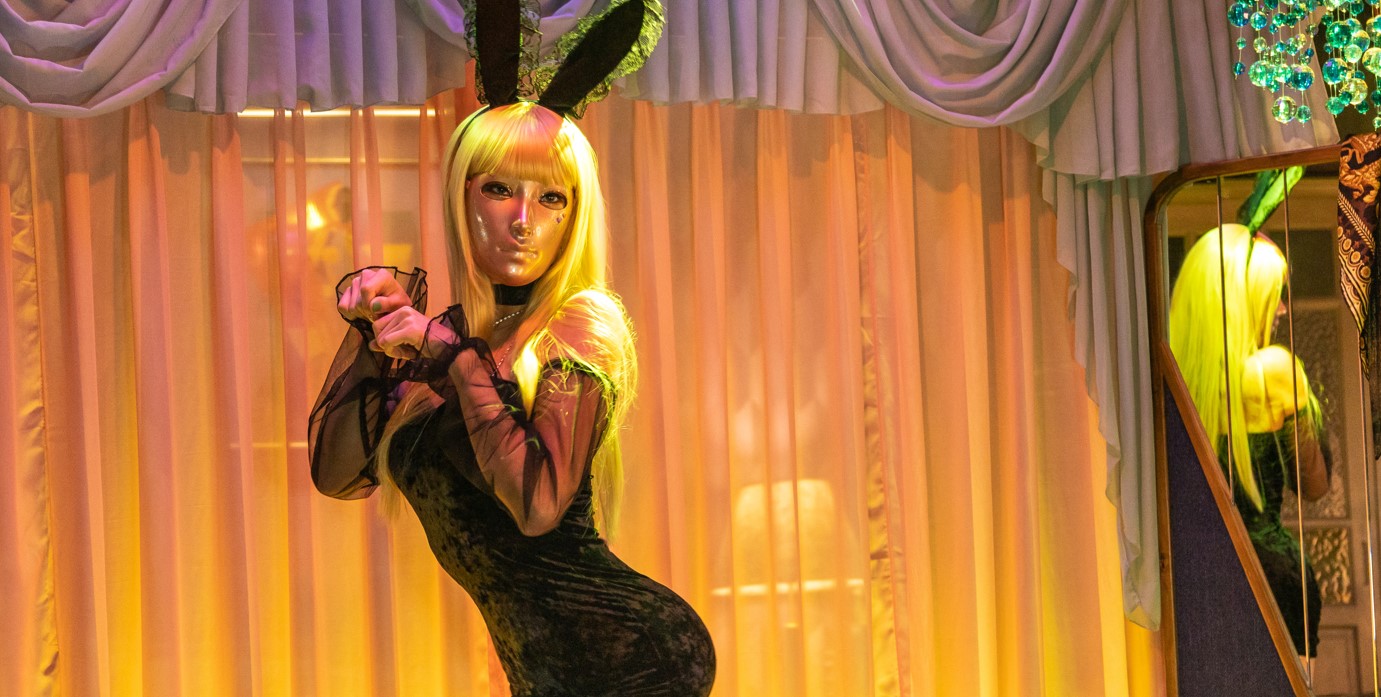 Mo-mi comes across two of her fans, Handsome Monk and Ju Oh-nam. Handsome Monk tries to rape her, and Oh-nam succeeds in raping her. Both die, with Momi killing Oh-nam herself. She also erroneously believes that she killed Handsome Monk, when it was Oh-nam who did the deed. As Mo-mi gets plastic surgery and flees, Oh-nam's mother, Kim Kyung-ja, starts searching for her. After they meet for the first time in a violent encounter, Mo-mi comes to believe that the older woman died. As it turns out, she survives and makes the life of Mo-mi's daughter a living hell, not realizing that this young girl is her granddaughter.
In 2011, Mo-mi is apprehended by the authorities and sent to jail. She manages to escape captivity in 2023 after learning that her daughter, Mi-mo, is in danger. Mo-mi and Kyung-ja once more confront each other, and the former sacrifices her life to protect her daughter, while the latter is killed by the police. Afterward, Mi-mo starts living with the family of her friend and finds peace, perhaps for the first time in her life. As the first season effectively covers all of Momi's story, it's highly unlikely that there will be a 'Mask Girl' season 2.
Read More: Mask Girl Ending, Explained: Is Mo-mi Dead?