Matthew Broderick is an American singer and actor, who made quite a name for himself in the early stages of his career before gradually leaving the limelight. Born on March 21, 1962, Broderick is 56 years old. Broderick has had an impressive stint on the stage and in films and television. The actor is obviously best known for playing the titular character in the 1986 classic teen comedy, 'Ferris Bueller's Day Off' and voicing the adult Simba in Disney's 'The Lion King' trilogy which ran from 1994 to 2004. Broderick also played the part of Leo Bloom in the Broadway as well as Hollywood productions of 'The Producers'.
Some of Broderick's most notable roles have been in major films like 'WarGames', 'The Cable Guy', 'Godzilla', 'Inspector Gadget', 'The Freshman', 'Manchester by the Sea'. During his long and illustrious career, Broderick has also left his mark with stage performances, including 'Brighton Beach Memoirs' and 'How to Succeed in Business Without Really Trying'. He won a Tony for Best Featured Actor in a Play for the former and another for Best Actor in a Musical for the latter. Probably, Broderick remains the youngest actor yet to win a Tony in the Best Featured Actor category. At this point, the question that might be circling your mind is what is the next Matthew Broderick movie and tv show? Well, the good news is that we have a clear answer to that question. Here's the list of upcoming Matthew Broderick films/tv shows scheduled to release in 2019 and 2020. We can only hope that the latest Matthew Broderick movies would be as good as some of his recent ones.
1. Better Things (2016-)
'Better Things' is a drama, comedy show that follows the story of Pamela Adlon, who plays the role of a single actress, Sam Fox, who is forced to raise three daughters on her own, while juggling the pressures and expectations of Hollywood. Being a single parent working in Hollywood is never easy, and Adlon portrays this wonderfully, which is what won her a Peabody Award in 2017, and the show was praised by the board which stated, "searingly funny and beautiful show is an at-times raw examination of the vicissitudes of working motherhood, crackling with feminist verve and energy, that consistently cuts new ground". 'Better Things' kicked off in 2016 and is currently on Season 3. Season 3 stars our very own Matthew Broderick who plays the role of a counselor, as Deadline reported. Although his role's details are still under wraps, he has a recurring role in this season, so expect to see more of Broderick in 'Better Things'.
2. Wonder Park (2019)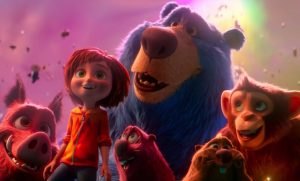 'Wonder Park' is an upcoming animated adventure comedy that is slated to release on March 15, 2019. The story follows a young imaginative girl who used to spend her childhood building an amusement park called Wonderland. True to a child's unbridled imagination, the park had fantastical rides and talking creatures. However, as she grows up, and her mother passes away, this child finds her sense of imagination and wonderment with the world fading. One day, however, she finds an entrance to Wonderland and realizes it is all real. The park is in shambles, perhaps due to the rusted imagination of the child, and now she must team up with the animals at the park to save it. The film looks to deliver an important lesson that we should never lose touch with our imagination as it is truly unique and makes us who we are. Moreover, the world is a better place if we are not so disenchanted by things around us. Coming to Matthew Broderick, he plays the role of the father to the protagonist, June. Usually, in films such as these, the father plays a supporting role, providing the emotional pillar of a strong family to the protagonist, helping them achieve their goals, and Broderick is likely to play a similar part in the upcoming movie.
3. Love is Blind (2019)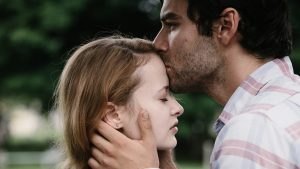 'Love is Blind' is an upcoming comedy-drama that is going to hit theaters on March 25, 2019, in the UK. It is the story of a young girl who has selective perception and cannot see or hear her mother who lives in the same house as her. She goes to seek help from the local psychiatrist and eventually he falls in love with her. However, the heroine may not be able to see what is in front of her eyes. A charming tale, Matthew Broderick plays the role of Murray in the movie, and in all likelihood will be the heroine's father.
4. The Gettysburg Address (TBA)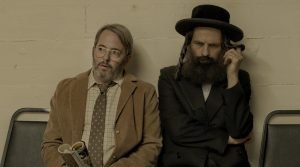 'The Gettysburg Address' is an American documentary that is in post-production stages and does not have a schedule for release out yet. The documentary will seek to explore the many influences be it literary, political and spiritual, on Abraham Lincoln before he delivered the historic Gettysburg Address during the American Civil War. Matthew Broderick appears as the reader in the documentary, so expect his voice to guide viewers through what went on during that time.
5. Lazy Susan (TBA)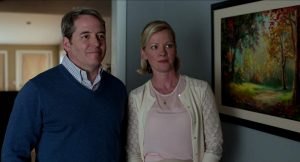 'Lazy Susan' is an upcoming indie comedy about a woman, Susan, who is unmotivated and bumbling. Despite her best efforts, Susan finds herself the most embarrassing and ridiculous situations one could possibly imagine. Sean Hayes who plays Susan said to Deadline, "We wanted to explore the indie comedy genre from a different perspective. This is, at times, a dark look inside a character's lack of empathy and ability to extend herself when it doesn't serve her own needs. We root for Susan to grow and become self-aware. Through heartache and sometimes public embarrassment, she just might." Matthew Broderick plays the character, Doug, though the extent of his role remains unknown for now. The film is in post-production stages and does not have a scheduled release date yet.
Read More: Upcoming Alexander Skarsgård Movies
6. Daybreak (2019-)
'Daybreak' is an upcoming post-apocalyptic dramedy on Netflix. The story follows a 17-year-old high school outcast named Josh, who tries to find his girlfriend in a post-apocalyptic Glendale. He is joined by a 12-year-old pyromaniac named Angelica and his former high school bully turned pacifist samurai, Wesley. They have to try and survive the gang culture that erupts in this world and will encounter many weird things over the 10-episode series. Matthew Broderick plays the character of principal Burr. The show is currently in post-production stages.
Read More: Upcoming Ashton Kutcher Movies