If comedy is the most exciting thing that one could do, then that person should be called Maya Rudolph. Known as a keyboard artist, singer, comedian, actress, and voice actor, Rudolph is multifaceted and spontaneous. The Florida born actress started her acting career with the improv comedy troupe 'The Groundlings' in the mid-90s. She also appeared in movies like 'As Good As It Gets' (1997), 'Gattaca' (1997) and the series 'Chicago Hope' (1996-1997).
Rudolph got her first breakthrough in 2000 when she joined 'Saturday Night Live.' She played a featured member throughout the season between 1999 – 2000. The live television show helped to showcase her singing and acting talents, which eventually landed her a recurring role in the TV series 'City of Angels.' Rudolph's first break in movies was the 2006 flick 'A Prairie Home Companion.' In 2007, she kick-started her prolific career as a voice actor with the movie 'Shrek the Third.' Films like 'Zookeeper' (2011), 'Turbo' (2013), 'The Nut Job' (2014), 'Big Hero 6' (2014), and 'Strange Magic' (2015) soon followed.
Rudolph's major movies include 'Grown Ups', 'Bridesmaids' and 'Friends with Kids.' She earned an Emmy nomination for Outstanding Guest Actress in a Comedy Series for her appearance in NBC's 'Good Place' in 2018. At this point, you might be wondering what is the next Maya Rudolph movie or TV show? Well, here's the list of upcoming Maya Rudolph films and TV shows scheduled to release in 2019 and 2020. We can only hope that the latest Maya Rudolph movies would be as good as some of her recent ones.
5. Vader Immortal: A Star Wars VR Series – Episode I (VG) (2019)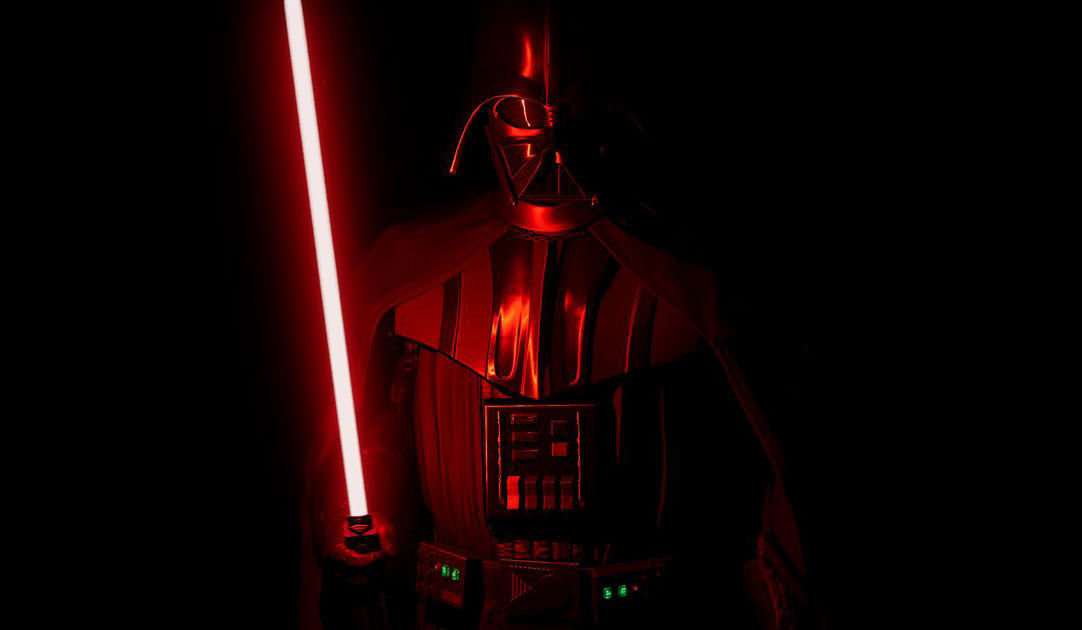 The new virtual reality game 'Vader Immortal: A Star Wars VR Series – Episode I' features Maya Rudolph in the voice cast. Rudolph reportedly lends her voice to ZOE3, a droid whose role is to accompany the player as a co-pilot through the game. The gamer plays a smuggler who faces the fierce Darth Vader in their adventure odyssey that crosses the galaxy. The 'Star Wars' virtual reality experience also allows the players to use a lightsaber. The plot is set between the prequel trilogy and the original trilogy. Reports reveal that 'Vader Immortal: A Star Wars VR Series – Episode I,' arrives in theatres this spring.
4. Big Mouth (2017 – )
In Netflix's adult animated sitcom 'Big Mouth', Maya Rudolf lends her voice to the popular character Connie the Hormone Monstress. The role earned Rudolf the distinction of being one of the funniest voice actors working today in Hollywood. As the name suggests, Connie is a monster in charge of hormones and helps female characters to get through puberty. She turns up whenever there is a major event in the life of the females in the show, like when a girl gets her period or kisses a boy for the first time. Connie is also attracted to Maurice, the hormone monster. Set in the suburban New York, the plot follows best friends Nick Birch, Andrew Glouberman and their other friends from the 7th grade. They get through puberty, masturbation, and new findings of bodily pleasures. Maya Rudolph joins a voice cast that includes Jason Mantzoukas, Jordan Peele, Fred Armisen, and Jenny Slate among others. Netflix has recently announced an upcoming season 3 for 'Big Mouth'.
3. Wine Country (2019)
Netflix's upcoming comedy feature 'Wine Country' is touted as an all-women birthday party gone hilariously wrong. The movie is Amy Poehler's feature directorial debut and features an ensemble cast including Maya Rudolph, Rachel Dratch, Ana Gasteyer, Paula Pell, Emily Spivey, Tina Fey, Maya Erskine, and Amy Poehler. The plot follows a group of friends who plan a weekend reunion in Napa Valley. For Rebecca's 50th birthday, her best friend Abby wants a getaway party along with their close friends. The group of women, each reeling under their own personal problems, head to Napa Valley for the weekend. But when alcohol starts controlling their senses, the suppressed angst and desperation start to overflow. Maya Rudolph plays Naomi, mother of four kids who resorts to drinking to forget an implied medical issue. 'Wine Country' hits theaters on May 10, 2019.
2. The Willoughbys (TBA)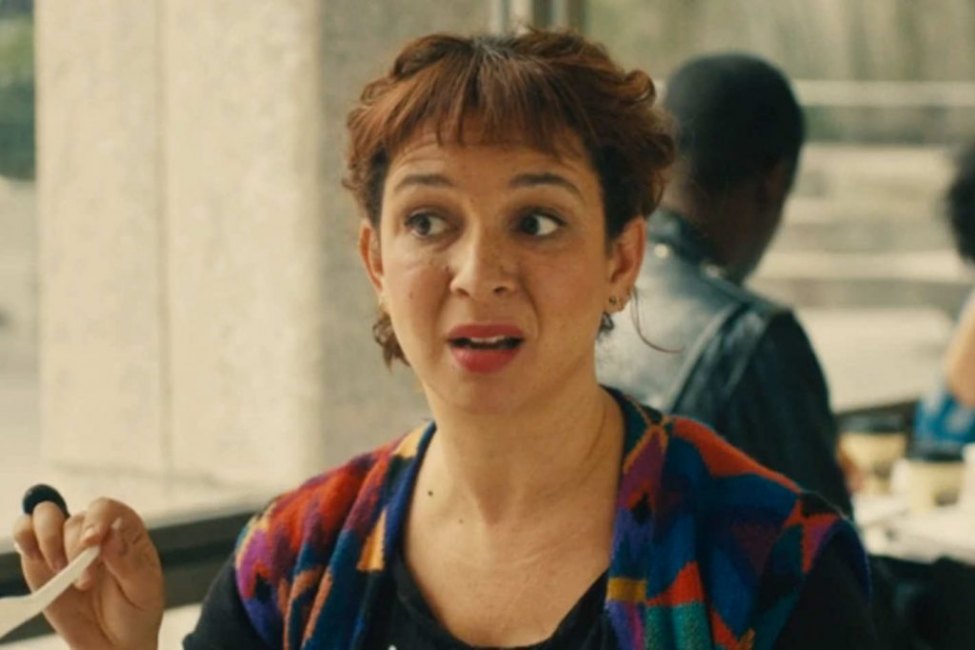 'The Willoughbys' is Netflix's CG animated feature film from creator Kris Pearn, who is known for 'Cloudy With A Chance of Meatballs 2.' The plot follows four Willoughby children who are abandoned by their parents. As selfish parents move on, the children have to cope up with the realities of the modern world. All they possess are their old-fashioned values. Nevertheless, the four kids embark on an adventurous journey wherein they find a new modern family of their own. The film is based on the popular children's book by Lois Lowry. Maya Rudolph reportedly lends her voice to the character of Nanny, who is known for her kindness. The other voice cast includes Ricky Gervais, Will Forte, Martin Short, Alessia Cara, and Jane Krakowski. Kris Pearn adapted the novel and co-directs the movie along with Cory Evans.
Read More: Upcoming Christina Applegate Movies
1. Bless the Harts (TBA)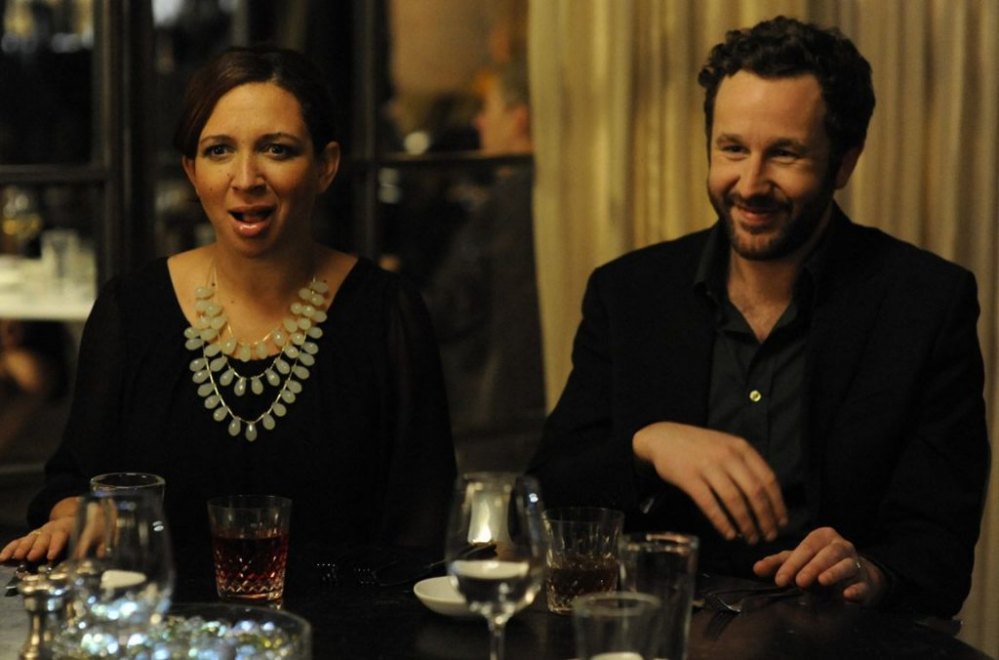 Fox's 'Bless the Harts' is a half-hour animated comedy series, created by Emily Spivey, who is known for 'The Last Man on Earth,' Phil Lord, Christopher Miller and Seth Cohen serve as the executive producers. The plot follows a group of Southerners who struggle to achieve the American dream of money and status. The voice cast of the film is led by Maya Rudolph, Kristen Wiig, Jillian Bell and Ike Barinholtz. 'Bless the Harts' is slated to air in 2019-20. It is probably the most anticipated project involving Maya Rudolph.
Read More: Upcoming Natalie Dormer Movies