Meagan Good started her showbiz career when she was just 4 years old. She appeared in several television dramas and commercials before making her debut on the big screen at a tender age. Guest-starring in a number of TV shows helped Good to establish herself as a familiar face among the TV viewers. Her breakthrough came when she got to play the role of a sexually active teenager in the 1997 movie, 'Eve's Bayou.' A recurring role in the sitcom 'Cousin Skeeter' during 1998-2000 made her popular on the small screen.
Good's career follows a very impressive trajectory. She started off as a child artist, grew up to become a celebrated teen star and later evolved into a matured character actress. Her iconic characters include a schoolgirl spy in 'D.E.B.S.,' a talented dancer in 'Roll Bounce', a fearless street vendor in 'Waist Deep,' and a detective on the NBC series 'Deception.' Good has also appeared in several music videos along with 50 Cent, Imajin, Lil' Johnny, Memphis Bleek, Tyrese, and Will Smith. At this point, the question that might be circling your mind is what is the next Meagan Good movie or TV show? Well, the good news is that we have a clear answer to that question. Here's the list of upcoming Meagan Good films/TV shows scheduled to release in 2019 and 2020. We can only hope that the latest Meagan Good movies would be as good as some of her recent ones.
4. Star (2016 – )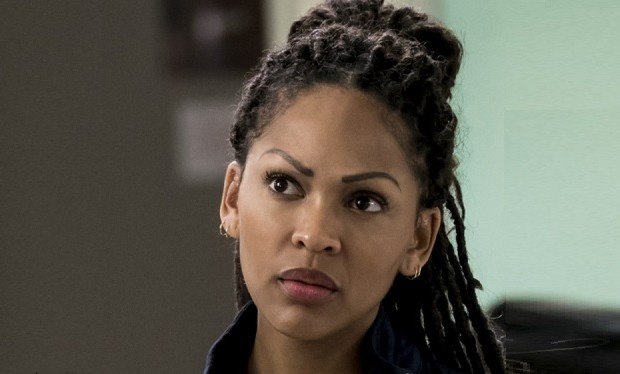 Fox's 'Star' is an emotional drama that follows the musical journey of three young female singers. Created by Lee Daniels and Tom Donaghy, the series features Jude Demorest, Ryan Destiny and Brittany O'Grady. The three women find their way through the loops and traps of the highly competitive music industry. They fight their unpleasant past and hostile future at the same time. Meagan Good plays the character of Natalie Knight, an influential executive responsible who launched the careers of the three young singers. In a subplot, Knight also competes for the love of Maurice Jetter, played by Lance Gross, who is in a relationship with Carlotta Brown, played by Queen Latifah. The series has entered the third season this year and Fox keeps their mouth shut about a possible fourth season. A renewal for the fourth season, however, is quite obvious for the highly successful series which already enjoys a strong fan following.
3. The Intruder (2019)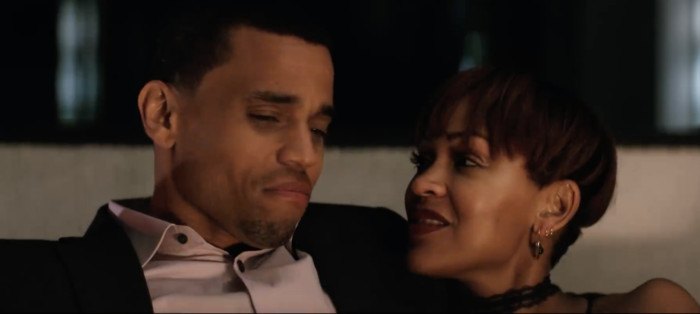 'The Intruder' is a psychological thriller from director Deon Taylor. The movie stars Michael Ealy and Meagan Good as a couple who bought their dream home in Napa Valley. But the previous owner Charlie Peck, played by Dennis Quaid, refuses to leave the house. The intruder eventually turns out to be a nightmare for the young couple. He unleashes full-blown horror in the house. The young couple starts psychological domestic warfare not only to secure their dream home, but also to secure their lives from the insane man's machete. A recently released trailer is packed with several references to horror classics like 'Psycho' and 'The Shining.' The trailer also raises the expectations high with power-packed performances from Good, Ealy and Quaid. The movie is slated for a May 3, 2019 release.
2. If Not Now, When? (TBA)
'If Not Now, When?' is the directorial debut of Meagan Good and Tamara LaSeon Bass. Written by Good's friend of 21 years, Bass, the film also has Good and LaSeon Bass starring in major roles. The plot revolves around four friends, Suzanne, Patrice, Tyra and Deidre, who started their camaraderie from high school where an event strengthened their loyalty and affection for each other. Good plays Tyra, who became a single mother at the age of 17. Not having her family or any kind of support, Tyra becomes addicted to opioids. Then her friends come together to move her into rehab and take care of her daughter. Fifteen years later, all four of them reunite when the past starts to haunt them.
'If Not Now, When?' also features Valarie Pettiford, Edwin Hodge, Kyle Schmid, McKinley Freeman, Niles Fitch, Todd Williams, and debutante Lexi Underwood. Good and Bass produce the movie for Krazy Actress Productions along with Datari Turner and Sway Calloway. Victor Oladipo, Nieman Johnson and James Henderson serve as executive producers.
Read More: Upcoming Regina Hall Movies
1. Monster Hunter (2020)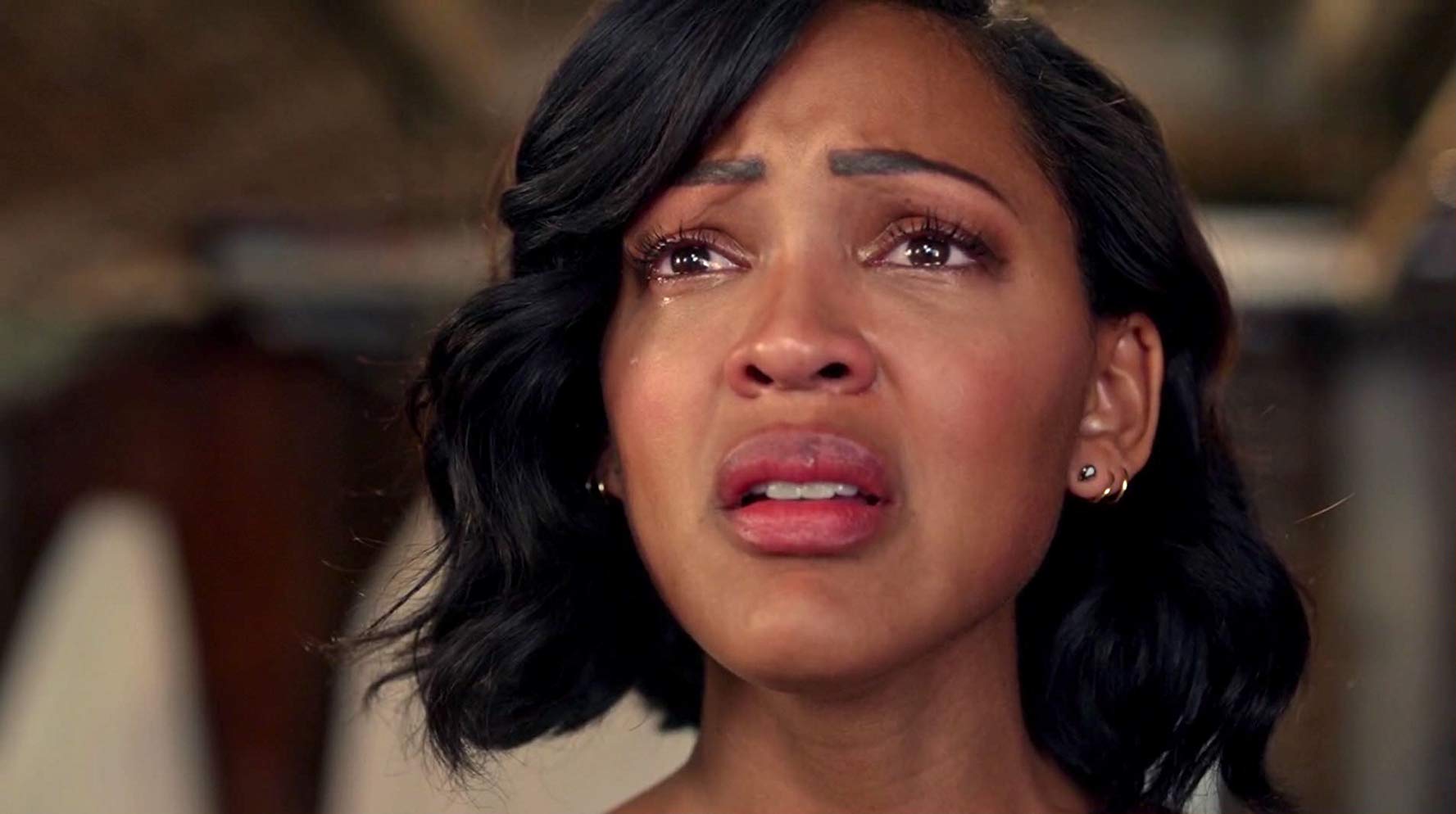 'Monster Hunter' is a video game adaptation by writer-director Paul W.S. Anderson, who is known for 'Resident Evil.' Robert Kulzer and Martin Moszkowicz, along with Anderson, Jeremy Bolt and Dennis Berardi, head of VFX for the film, serve as producers. 'Monster Hunter' features Meagan Good, Milla Jovovich, Tony Jaa, Tip 'T.I.' Harris, Diego Boneta, Ron Perlman, and Josh Helman in key roles. The plot revolves around Lt. Artemis, played by Jovovich, and her loyal soldiers. Although major details about the story are not revealed, we know that Artemis teams up with a mysterious man named Hunter, who knows to fight against invading monsters and devilish creatures. More details about Meagan Good's character are also unknown, which heightens the anticipation of the movie. 'Monster Hunter' is scheduled for a September 4, 2020 release.
Read More: Upcoming Milla Jovovich Movies