'Meteor Garden' follows the story of a young working-class boy who joins an elite university which is attended by the children of the richest people in town. The show portrays the protagonist's struggle in finding his place in the university while trying to prove his worth to everyone. The show is an adaptation of Japanese manga series, 'Boys Over Flowers' and is an official remake of the same Taiwanese series of the same name. The manga has also been adapted in South Korea. Written by Sharon Mao, the episodes are directed by Lin Helong.
Meteor Garden Cast: Who's in It?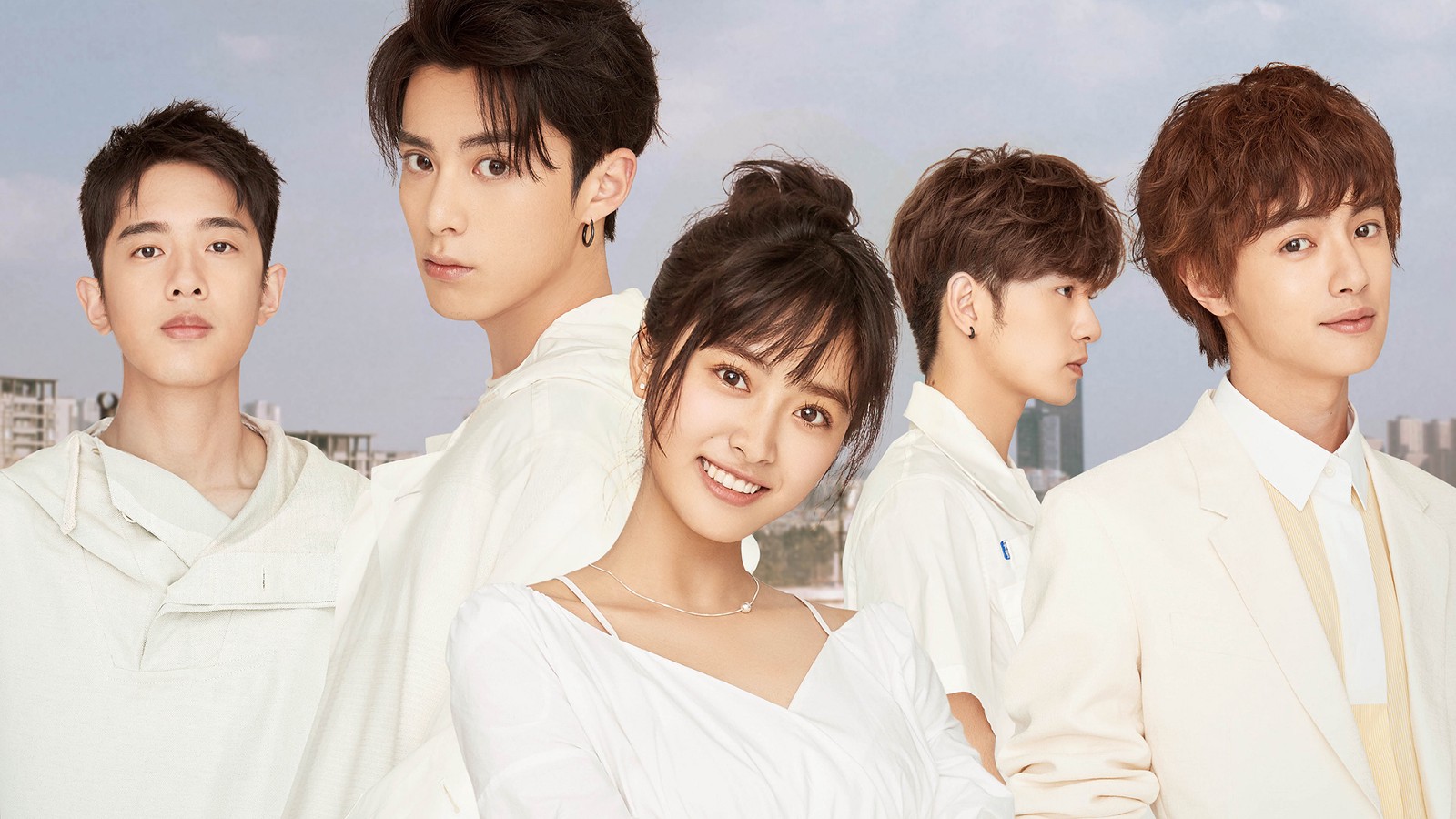 The protagonist of 'Meteor Garden' is Dong Shan Cai, played by Shen Yue. The young actress rose to prominence after her role in 'A Love So Beautiful', the story of which was based on the novel by Zhao Gangan, 'To Our Pure Little Beauty'. Her popularity further increased after she appeared in 'Meteor Garden'. She has also appeared in the variety show 'The Inn 2' and drama series 'Another Me'.
Dylan Wang plays the role of Dao Ming Si. Wang's entry in the field of entertainment was propelled by him winning a championship at 'Sichuan Campus Red Festival'. His breakout role came in the form of 'Meteor Garden' which made him an overnight star and a heart-throb. He joined his co-star, Dong Shan Cai, in the variety show 'The Inn 2'. He is also set to appear in the fantasy drama 'Ever Night'.
Darren Chen plays the character of Hua Ze Lei. He is another one of those actors who got a chance at fame after 'Meteor Garden'. He made his debut with the series 'Proud of Love'. He also appeared in its second season. After receiving popularity with the show, he received his break in the big screen with the romantic comedy, 'X Love'. He is also set to star in the upcoming Jackie Chan production, 'The Sleuth of Ming Dynasty'.
Caesar Wu plays the role of Yan Ximen. He also works as a model and has released a couple of songs that have been a part of the original soundtrack of 'Meteor Garden', the show that provided him with his big break. He has also signed to be a part of 'The Chang'an Youth', a historical romantic tale.
The character of Feng Mei Zuo is played by Connor Leong. His first role came in the historical show 'Huang Fei Hong'. He has also made a minor appearance in 'Midnight Diner', the adaptation directed by Tony Leung Ka-fai. He has been a part of 'Cat Lover' and has made an appearance in 'Super Idol'. After the role in 'Meteor Garden', he rose to fame and popularity. He is also set to appear in drama series 'Another Me', a comedy movie 'Run for Young' and a sports drama 'Project S'.
The supporting cast includes names like Wang Lin, Dee Hsu, Li Jiaqi, Liu Yinhao, Dong Xin, Sun Qian, Lin Peng and Zhang Li. Special appearances have been made by Harlem Yu (the singer-songwriter who composed the music for 'Meteor Garden' 2001 and also had a cameo in that), Amber Kuo ('Channel X', 'Keeper of Darkness', 'The Happy Times of That Year'), Tang Jingmei ('Revenge for Love', 'The Glory of Tang Dynasty') and Wang Yue.
Meteor Garden Plot: What's It About?
The story of 'Meteor Garden' is centred around a girl named Dong Shan Cai. She comes from a poor family; however, she is very bright and intelligent. This helps her in securing a place in one of the topmost universities, which is mainly inhabited by rich brats. The F4 are the elitist of them. They are the most popular boys in school and their leader is as arrogant as he is rich. They have a stark difference in ideology with Shan Cai and she immediately takes a dislike towards her. Her increasing repertoire with everyone in the university makes the F4 wary of her, especially because they don't think she belongs there. This paves way for conflict and this is what brings them close enough to know each other. Things become more complicated when Dao Ming Si, the leader, falls in love with Shan Cai but comes to know that she actually fancies someone else, Hua Ze Lei, his best friend.
Meteor Garden Season 2 Release Date: When Will It Premiere?
'Meteor Garden' Season 1 premiered on July 9, 2018. It follows the storyline close to its source material; however, relevant changes have been made to make it more appealing for the current audience. The setting took a shift with millennial characters at its centre and the story set in China. Considering how well the original version had performed, the success of this series was easily anticipated. After its debut in China, it quickly became a favourite amongst the audience.
Netflix, which is always on the lookout for the shows that it can serve to an international audience, found this to be a way inside the Chinese market. It bought the rights for international broadcast which brought the series a wider fanbase. The series met its end with the first season where the storyline was wrapped up, as had happened with the predecessor as well. Obviously, the fans want more of the story. However, the network hasn't shown any interest in stretching the story. Another season is only a matter of finding a better storyline. There is also a brighter ray of hope because the manga series has a follow-up story, which has already been adapted in Japan. If they can come up with something like that, we might have another season, after all. As soon as we receive any update on 'Meteor Garden' Season 2 release date, we will update this section.
Meteor Garden Trailer:
'Meteor Garden' is a perfect watch if you want to enjoy a teen drama. The second season might not be on the horizon yet, but you can always re-watch the first. All its episodes are available on Netflix. But before that, have a look at 'Meteor Garden' Season 1 trailer:
Read More: Best Chinese Movies on Netflix