Michael B. Jordan has been flirting with the entertainment industry for a very long time. Born in Santa Ana, California, Jordan always had art running through his veins as his mother was an artist and guidance counselor. The family soon moved to Newark and Jordan joined Newark Arts High School. The actor also has an elder sister who is part of showbiz as a producer.
Michael B. Jordan began to advertise for brands like 'Toys "R" Us' at a very young age. After transitioning to a career as an actor, he began to appear in several television shows. Some of the more notable series include 'The Sopranos', 'The Wire', and 'All My Children'. Notably, Jordan replaced Chadwick Boseman in 'All My Children'. The actor has also appeared in 'Friday Night Lights' but all this while, his appearance in films was limited and mostly passed by unnoticed.
All of this changed after Michael B. Jordan starred in the 2013 Ryan Coogler movie, 'Fruitvale Station'. Jordan's performance was critically acclaimed and he was compared to a young Denzel Washington as well. However, just when it felt like things were changing, Jordan appeared as Human Torch in the 'Fantastic Four'. It was critically panned, and Jordan lay low for some time. Later that year, he made a comeback with 'Creed', the spin-off of the Rocky Balboa movies, where he played Adonis, the son of Apollo. The actor then went on to become renowned globally by playing the antagonist Erik Killmonger in MCU's 'Black Panther'.
Michael B. Jordan is definitely one of the most exciting actors to watch out for and there's no denying the fact that he's got the range and skill to slip into a variety of roles. So now you must be wondering what is the next Michael B. Jordan movie or TV show? Well, here's the list of upcoming Michael B. Jordan films and TV shows scheduled to release in the near future. We can only hope that the new Michael B. Jordan movies would be as good as some of his recent ones.
7. Just Mercy (2020)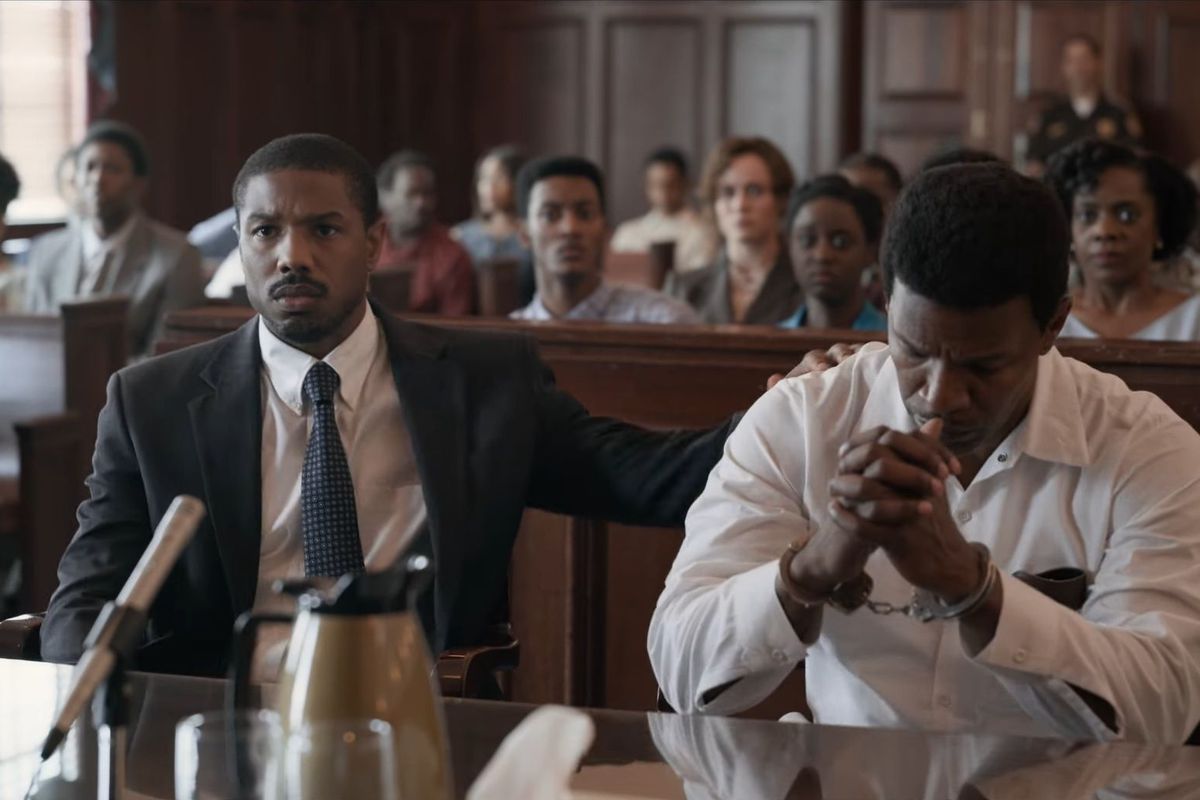 'Just Mercy' is an upcoming drama movie which is based on a true story. It chronicles the life of Bryan Stevenson, a world-renowned defense attorney. The man recounts a case where he fought to free a death row convict. This is the case of Walter McMillian, who was charged with murder, despite having evidence that proved otherwise.
The movie will see Micahel B. Jordan play the role of the lawyer while Jamie Foxx plays the role of the defendant. With such talented cast members, we expect to see some stellar performances as the film attempts to show the holes in the justice system which imprisons the innocent while the guilty often walk away scot-free. The movie is slated to be released on January 10, 2020.
6. Without Remorse (2020)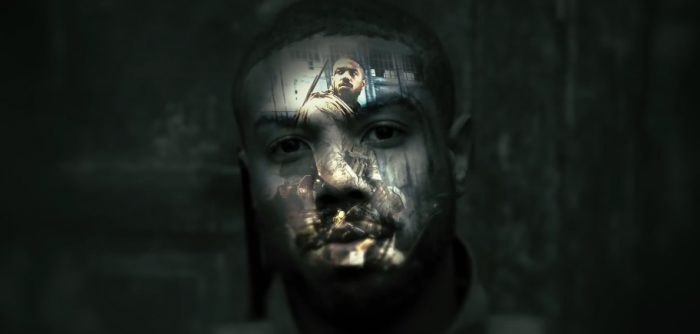 'Without Remorse' is an upcoming action and crime drama that is set to come out on September 18, 2020. It is based on Tom Clancy's book of the same name and features the author's second most famous character after Jack Ryan – John Clark.
Clark is portrayed as a former Navy SEAL and the director of Rainbow Six, an elite counter-terrorism unit. When Clark's girlfriend is killed by a Baltimore drug lord, the man seeks revenge in 'Without Remorse'. Michael B. Jordan is set to play the role of John Clark and he can portray an angry young man really well, as evidenced in 'Creed' and 'Black Panther'. The actor will definitely bring his expertise to the role in order to turn the movie into a massive success.
Read More: Upcoming Ralph Fiennes Movies
5. Raising Dion (2019-)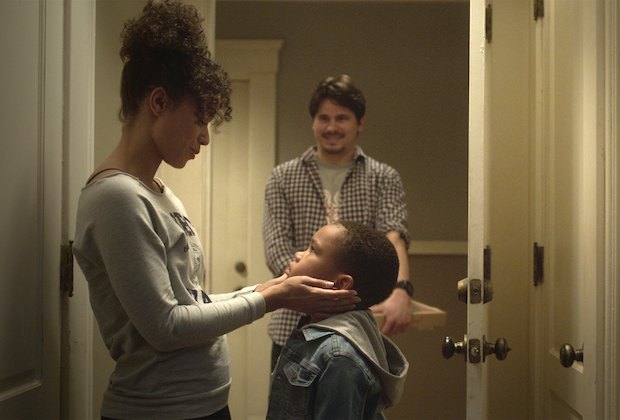 'Raising Dion' is a science fiction superhero family drama that airs on Netflix. It is based on the comic book of the same name that is created by Dennis Liu. The story chronicles the life of a woman named Nicole Reese. She has to raise her son Dion after her husband, Mark, dies. Being a single mother and raising a child is pretty hard, but for the Reese family, the drama amplifies when she discovers that her son has superpowers. As Dion begins to manifest these magical and superhero-like abilities, Nicole tries her best to keep these powers a secret with the help of Pat, her husband Mark's best friend. Her job now includes raising her superhero son while protecting him from antagonists, who are out to exploit him, all the while also trying to figure out the origin of his superpowers.
Michael B. Jordan appears in the role of Mark. While this leads us to believe that his character will die early in the show, it is entirely possible that Jordan will remain an integral part of the cast if the father keeps appearing in flashbacks, or in the memories of his family. Notably, the superhero genre is also expanding to include various other aspects of the lives of those with superpowers. 'Brightburn' was a recent bold effort to examine the Superman myth through the lens where the parenting goes wrong and the child becomes a superpowered villain. Hopefully, 'Raising Dion' is another step forward for the superhero genre. The series aired in October 2019 and should be back for another season.
4. gen: LOCK (2019-)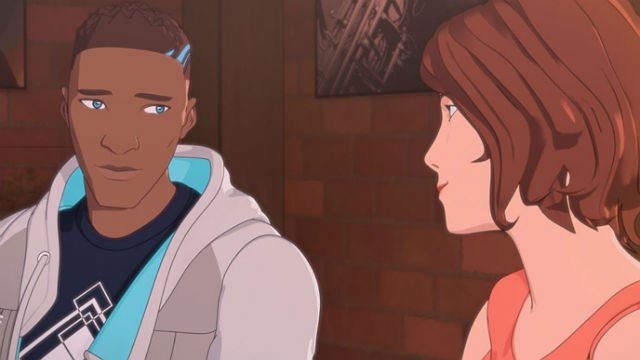 'gen: LOCK' is an animated sci-fi mecha action series that is set in a dystopian future on Earth, where there is an autocratic invading force called the Union, and an international coalition called the Polity is the only thing that stands between the Union and the old way of life. Standing against free societies being subsumed is one military force and one pilot who can turn the tides. This is none other than Julian Chase, one of the original members of the Gen: Lock program and the de facto leader of the team. The character is voiced by Michael B. Jordan.
Read More: Upcoming Morgan Freeman Movies
3. What If…? (2021)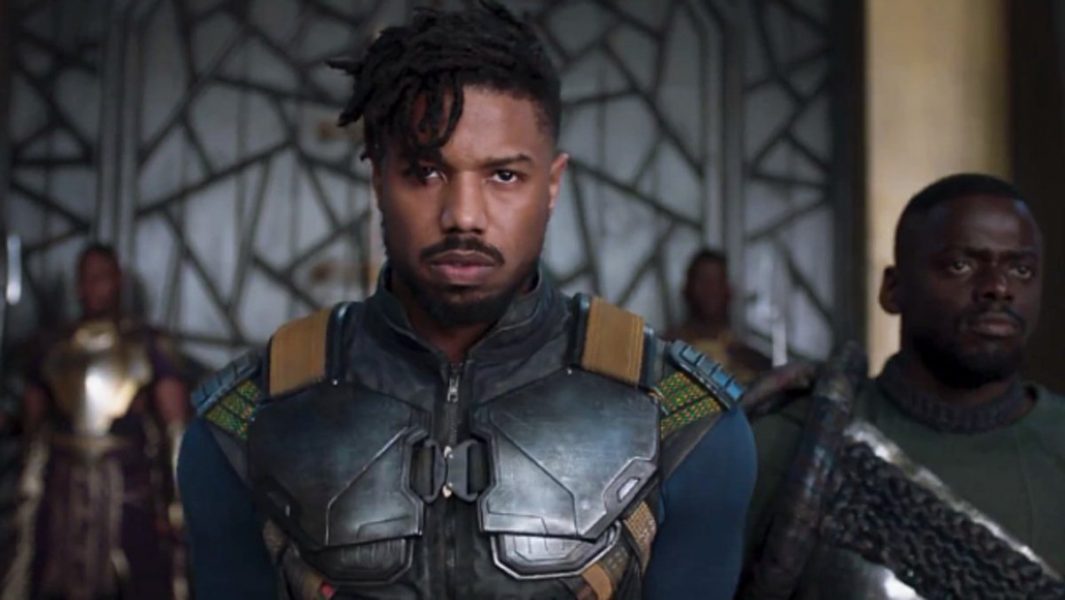 'What If…?' is an upcoming series that Marvel has planned for Disney+. It is based on the comic series of the same name. This show gives the Marvel universe a chance to explore the really weird scenarios without ruining the flow of the cinematic universe. As the title suggests, 'What If…?' takes a look at what would have happened if situations had played out differently at key moments of the Marvel universe. For example, if Loki got Thor's hammer. Michael B. Jordan voices his character, Erik Killmonger, in this upcoming series.
Read More: Upcoming Jamie Foxx Movies
2. Creed III (TBA)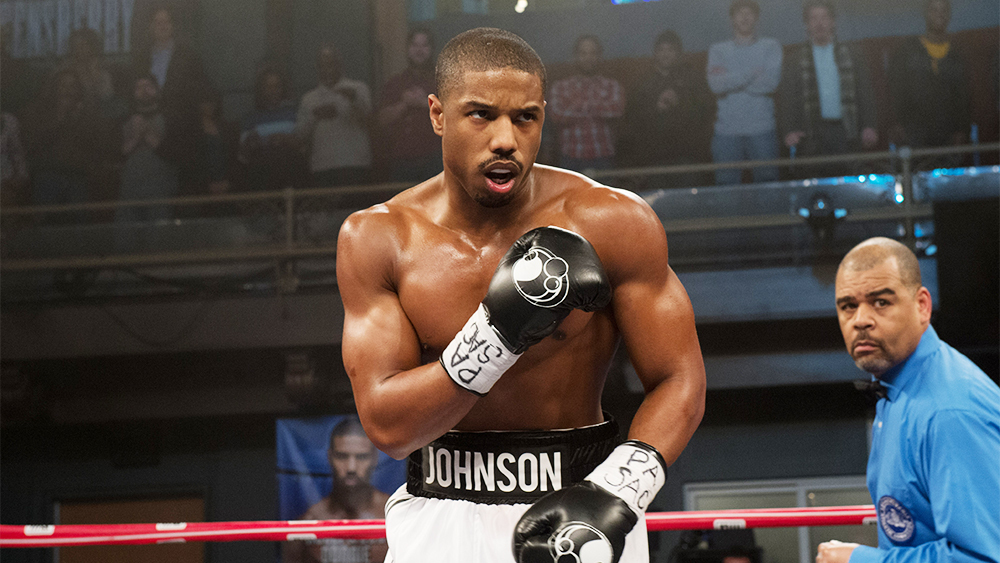 'Creed III' is going to be the follow-up movie to 'Creed II' and will see the saga of Adonis Creed, son of Apollo Creed, continuing. Nothing much is known about the plot at the moment, apart from pure speculations. However, Michael B. Jordan will definitely be back as the titular character, who has a chip on his shoulder and a point to prove in the boxing ring.
It remains to be seen if Rocky Balboa is back in the third movie to help Creed with his training. Reports suggest that Jordan might be stepping up to direct the film as well. The plot will most likely see Jordan going up against a new opponent while trying to balance his emerging family life. Maybe, we can even see some new antagonist with ties to the original 'Rocky' franchise, like the second movie pitted Creed against Ivan Drago's son.
Jordan has slipped into the character of Adonis quite effectively since the movie saw his comeback to the limelight. He will do everything in his capacity to not squander it away in 'Creed III' since it is turning out to be a pretty successful spin-off franchise that pays fan service while offering something fresh.
1. Wrong Answer (TBA)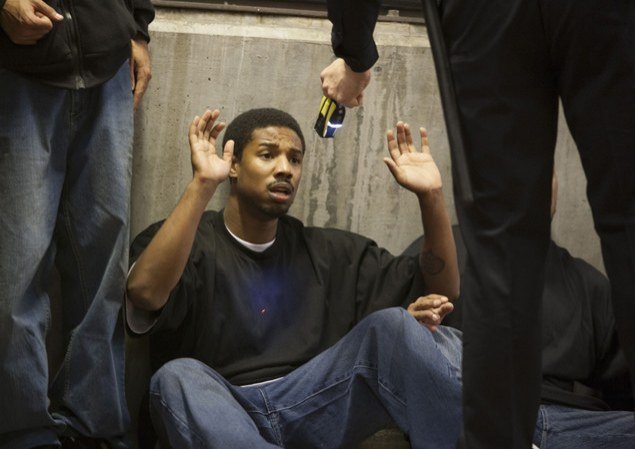 'Wrong Answer' will see Ryan Coogler team up with Michael B. Jordan once again. The story is about a math teacher, Damany Lewis, who has to see his students struggle to pass the unrealistic standardized tests mandated by the No Child Left Behind program. In a desperate attempt to help them pass, while keeping his and his colleagues' jobs, not to mention keeping the school open, this teacher decides to cheat on the scores.
Based on a true story, this action ultimately led to the arrest of 11 teachers on charges of racketeering. With Ta Nehisi Coates writing the screenplay, we can expect a hard-hitting film with powerful social commentary. Something tells me that this might even top Coogler's harrowing 'Fruitvale Station'.