Michael Bay is an American filmmaker known for directing and producing big-budget, high-concept action films characterized by fast cutting, stylistic visuals and extensive use of special effects, including frequent depictions of explosions. He got his first big break when producers Jerry Bruckheimer and Don Simpson selected him to direct his first feature-length film, 'Bad Boys' in 1995. The film was shot in Miami in 1994 and starred Will Smith and Martin Lawrence. The action film proved to be a break-out role for Smith, who was segueing from television to films at that time.
His follow-up film was 'The Rock', released in 1996, an action movie set on Alcatraz Island, and in the San Francisco Bay area. It starred Sean Connery, Nicolas Cage and Ed Harris. It was also produced by Jerry Bruckheimer and Don Simpson. Connery and Cage won 'Best On-Screen Duo' at the MTV Movie Awards in 1997 and the film was nominated for an Academy Award in the Best Achievement in Sound category for the work of Greg P. Russell, Kevin O'Connell, and Keith A. Wester.
In 1998, Bay collaborated with Jerry Bruckheimer again, this time as a co-producer, as well as directing the action-adventure film 'Armageddon'. The film, about a group of tough oil drillers who are sent by NASA to deflect an asteroid away from a collision course with Earth, starred Bruce Willis, Billy Bob Thornton, Ben Affleck and Liv Tyler. It was nominated for 4 Oscars at the 71st Academy Awards including Best Sound, Best Visual Effects, Best Sound Editing, and Best Original Song.
In 2001, Bay directed 'Pearl Harbor'. It starred Ben Affleck, Josh Hartnett, Kate Beckinsale and Cuba Gooding, Jr. The film was released on Memorial Day weekend in 2001. Again, Bay produced the film with Jerry Bruckheimer. The film received four Academy Award nominations, including Best Sound, Best Visual Effects, Best Sound Editing and Best Song. Again, Kevin O'Connell received another nomination for Best Sound, but he did not win. Pearl Harbor won in the category for Sound Editing, making it Bay's first and, to date, only film to win an Oscar.
Bay reteamed with Will Smith and Martin Lawrence for 'Bad Boys II', a sequel which also marked Bay's fifth collaboration with Jerry Bruckheimer. In 2005, Bay directed 'The Island', a science fiction film starring Ewan McGregor and Scarlett Johansson.
In 2007, he directed and teamed up with Steven Spielberg to produce 'Transformers', a live action film based on the Transformers franchise. On its opening weekend, Transformers grossed $70.5 million, amounting to a $155.4 million opening week, giving it the record for the biggest opening week for a non-sequel. Bay returned as director and executive producer for 'Transformers: Revenge of the Fallen', which was released on June 24, 2009 and went on to gross over $832 million worldwide. Although it received mostly negative reviews by critics, the film was well received by its intended audience and was one of the highest-grossing films of 2009.
Bay directed 'Transformers : Dark of the Moon', released on June 28, 2011 which went on to gross $1.123 billion globally. His next film was a comparatively small film he had been developing for years, called 'Pain & Gain'. The true crime story, based on events described in a Miami New Times article written by Pete Collins, concerns a group of bumbling bodybuilders working together to commit a robbery. It starred Mark Wahlberg, Dwayne Johnson, Anthony Mackie, Tony Shalhoub and Ed Harris. Bay produced DreamWorks' 'I Am Number Four', based on a series of novels by Pittacus Lore published by HarperCollins Children's Books.
Bay produced and directed a fourth Transformers movie titled 'Transformers: Age of Extinction' which was released in June 2014. Starring Mark Wahlberg, the film went on to make $1.1 billion at the global box office.
On January 12, 2016, Paramount Pictures released '13 Hours', which Bay produced and directed, based on a true story and follows six members of a security team who fight to defend the American diplomatic compound in Benghazi, Libya. While being the lowest-grossing film at the box office of Bay's career, it went on to massive DVD sales upon its digital release in May 2016, earning over $40 million in home video revenue.
At this point, you might be wondering what is Michael's next film. Well, we have the full details. Recently, details were revealed about the latest new Michael Bay film. Here it is.
6 Underground (2019)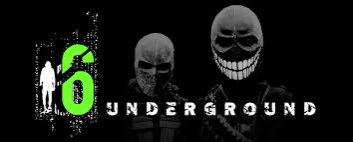 '6 Underground' is an upcoming American action film directed by Michael Bay and written by Rhett Reese and Paul Wernick. The film stars Ryan Reynolds, Mélanie Laurent, Dave Franco, Manuel Garcia-Rulfo, Adria Arjona, Corey Hawkins, and Ben Hardy. Bay produced the film with Reynolds, Dana Goldberg, David Ellison and with his longtime partners Ian Bryce and Don Granger.
Read More: Christopher Nolan's Next Movie | Martin Scorsese's Next Movies