Michael Carlyle Hall is an American actor born in North Carolina. Hall does not come from a family even remotely related to the show business. On top of that, he lost his father when he was 11 years old. While it resulted in him forming a closer relationship with his mother, the actor has often looked back at what he missed out on with his father. Michael C. Hall had dreams of being a lawyer, which eventually changed over time and ultimately, he graduated from the Tisch School of the Arts at New York University, where he studied acting.
Actually, Hall had discovered acting back in high school and was a part of musicals; he continued acting throughout college. His professional acting career, however, was in off-Broadway plays. Having had a decent career on stage, Hall's first Broadway role was in 'Cabaret'. The actor acknowledges that it changed everything because Sam Mendes recommended that Hall should be a part of 'Six Feet Under'. Appearing on the series gained Hall his first Emmy nomination. Hall has also appeared in other television shows like 'Safe' and 'The Crown', where he plays the part of President John F. Kennedy. Apart from television shows, he has also made a mark in movies, having performed in 'Paycheck', 'Gamer', and 'The Trouble with Bliss'. Furthermore, he has appearances in 'Peep World' and 'Kill Your Darlings'.
That being said, the role Michael C. Hall is best known for is that of Dexter Morgan in 'Dexter', a Showtime series about a serial killer who lives by a moral code. Over the seasons, we have seen how Dexter tries to balance his personal and professional life and his urges to kill. It is not easy being a forensic analyst for the Miami Metro police department and being a serial killer at the same time. There have been some talks about a spin-off but nothing has materialized as of yet, and the president of Showtime has made it clear that it will only be considered if Hall returns to play Dexter. So now you must be wondering what is the next Michael C. Hall movie or TV show? Well, here's the list of upcoming Michael C. Hall films and TV shows scheduled to release in 2019 and 2020. We can only hope that the latest Michael C. Hall movies would be as good as some of his recent ones.
3. In the Shadow of the Moon (2019)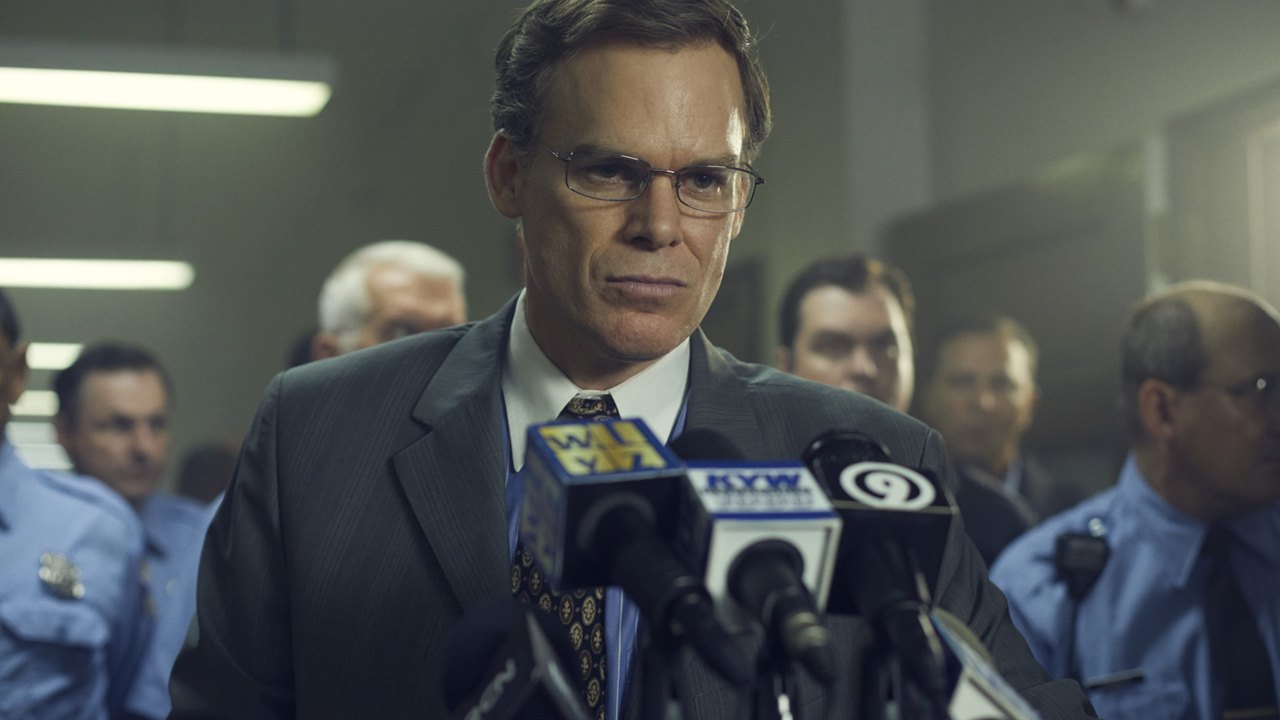 'In the Shadow of the Moon' is an upcoming thriller that tells the tale of a Philadelphia police officer who goes through the struggle of a lifelong obsession to track down a mysterious serial killer whose crimes seem to defy all explanation. Michael C. Hall appears in the movie and there is no doubt that he will do a fantastic job. After all, the actor is no stranger to how serial killers operate and how the police might go about tracking them, having played the role in 'Dexter' to near perfection. Thus, we would expect Hall to deliver an intense performance in the upcoming Netflix movie. It is slated to be released on September 27, 2019.
2. The Gettysburg Address (TBA)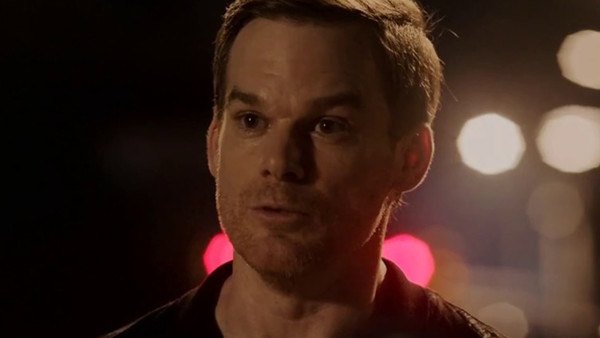 'The Gettysburg Address' is an American documentary movie that examines the impact of President Lincoln's historic Gettysburg Address on American culture, which was delivered during the American Civil War. Using interviews, archival photos, videos, and audio, the documentary attempts to trace where the address drew its literary, political and spiritual influences from, and it ranges from Shakespeare to the King James Bible. The structure of the movie starts with Lincoln being invited to deliver the address at Gettysburg, while the middle part deals with him journeying to and seeing Gettysburg firsthand, which ultimately led to some last-minute changes in his speech. The final part chronicles the aftermath of the address and the impact it has had on society at large. In fact, it sees the legacy of the address and how it has been invoked at later occasions to champion the rights of the people. Michael C. Hall plays the role of Leonard Swett, a criminal lawyer who assisted President Lincoln through most of his career.
Read More: Upcoming Donnie Wahlberg Movies
1. Shadowplay (TBA)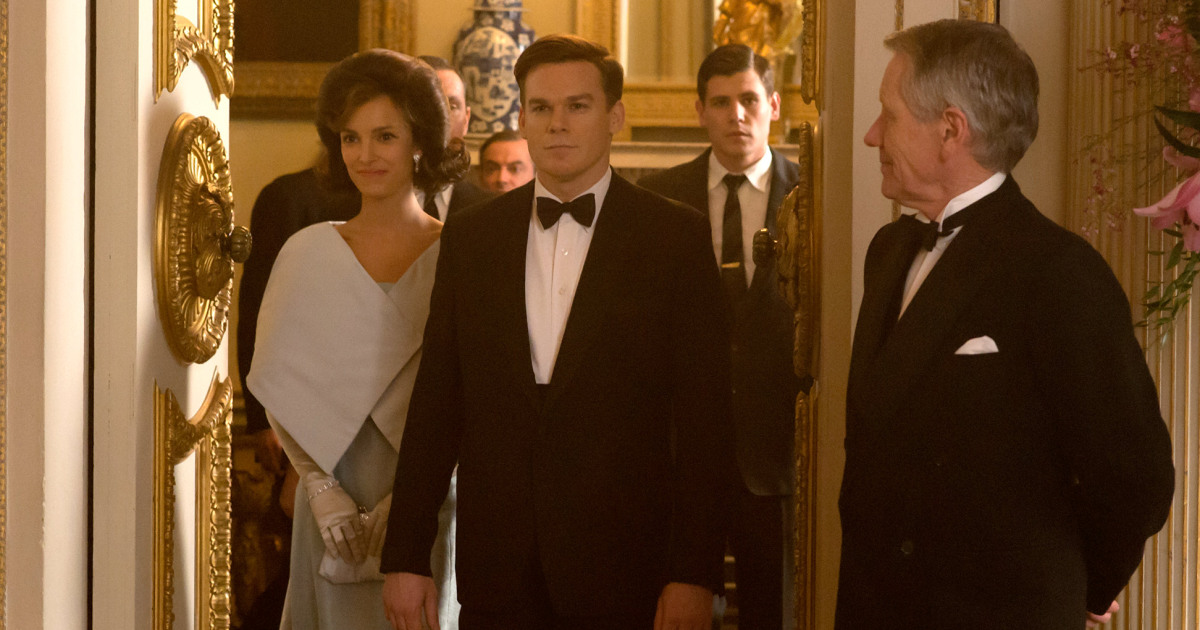 'Shadowplay' is an upcoming drama-thriller that tells the story of an American cop who arrives in Berlin to help create a police force after the war. The show has been created by Måns Mårlind, who has made it into a 16-episode series that will be told in two chapters. The character-driven story is set in Berlin. We focus on Max McLaughlin, who arrives in the city during the summer of 1946 in order to help create the police force. Max's goal is to take down "Engelmacher" Gladow, who has become the capo of post-war Berlin. Max takes on a secret quest at the same time – to find his missing brother who happens to be killing ex-Nazis who are hiding. Despite all of this, Max is completely unaware that he is merely being used as a pawn, while the Cold War is just beginning. Michael C. Hall appears in the role of Tom Franklin and though much is not known about the role, we hope he would deliver a memorable performance.
Read More: Upcoming Ashton Kutcher Movies