In August 2007, the U.S. box office witnessed a surprising phenomenon as a small movie made with a modest budget of $20 million, swept cash counters grossing $121 million! The movie was 'Superbad' directed by Greg Mottola and co-written by Seth Rogen and Evan Goldberg. As the movie became a late summer sleeper hit, the protagonists Jonah Hill and Michael Cera shot to instant stardom and the neurotic teenagers became household names. To be overtly famous in your teens is not a good idea when it comes to the showbiz. While Jonah took the avalanche rather straightway, Cera turned the other way around in his respective career trajectory.
Cera chose to pursue a quieter career path and made surprising choices when it came to projects throughout his twenties. The actor was too unpredictable, both on and off-screen, and fans can expect him in any role, in any movie. We saw him playing roles in 'Juno,' Nick and Norah's Infinite Playlist,' 'Paper Heart,' 'Youth in Revolt,' 'Scott Pilgrim vs. the World,' and 'Crystal Fairy & the Magical Cactus.' One thing that makes Cera stand out in the crowd is his bold decision not to cash in on his 'Superbad' aura. Instead, he prefers to work with resourceful filmmakers, technicians, and actors. At this point, the question that might be circling your mind is what is the next Michael Cera movie or television show? Well, the good news is that we have a clear answer to that question. Here's the list of upcoming Michael Cera films and shows scheduled to release in the near future. We can only hope that the new Michael Cera performances would be as good as some of his recent ones.
4. Jonty (2020)
'Jonty' is an upcoming comedy that comes from Eric Wareheim, and has been written by Jesse Armstrong and Sam Bain. It tells the story of a mollycoddled kid who wants to make a Broadway play. Now, anyone who has ever worked on Broadway, or in theater, will tell you that the artistic endeavor is not easy, and leads to many sleepless nights of trouble before success is tangible. 'Jonty' focuses on this comedy of errors as someone green behind his ears decides to take Broadway by storm.
We see the kid headed off to New York City, where he teams up with his friend to make a terrible Broadway play. The movie is likely to focus on the errors and hurdles faced while coming up with the idea for the play and executing it. In its basic premise, it seems to be the edgy low profile comedy that Cera excels at. After all, the film has the intellectual persuasion of dealing with a theater production and is smart enough to poke fun at the serious creative process. We cannot wait to see Cera deliver yet another memorable performance in 'Jonty'. However, the movie is in a pre-production stage and does not have a release date yet.
Read More: Upcoming Angelina Jolie Movies
3. Weird City (2019- )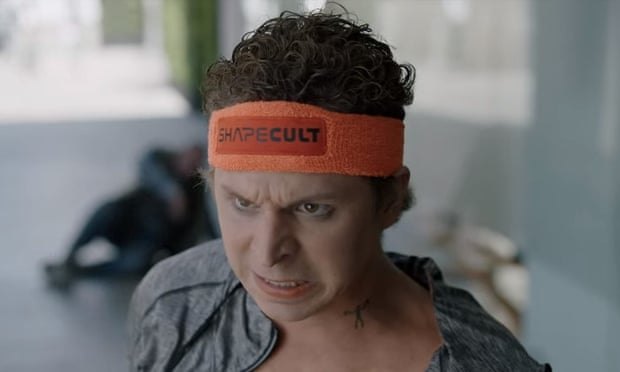 YouTube Premium's science fiction anthology series 'Weird City' has a stellar star cast. Written by Jordan Peele and Charlie Sanders, 'Weird City' features Steven Yeun, Mark Hamill, Gillian Jacobs, Awkwafina, Laverne Cox, and Rosario Dawson, along with Michael Cera. The six-episode anthology series is directed by Amy Heckerling, Adam Bernstein, and Tricia Brock.
Michael Cera appeared in episode two titled 'A Family,' as the potbellied Tawny. He struggles to find his place within the Weird City's hostile system and joins ShapeCult gym to find some kind of acceptance. But, his fitness guru, played by Rosario Dawson, sees him as a source of income and soon, they develop a clash of interests and the narrative turns to some gruesome conclusions.
2. Blazing Samurai (2021)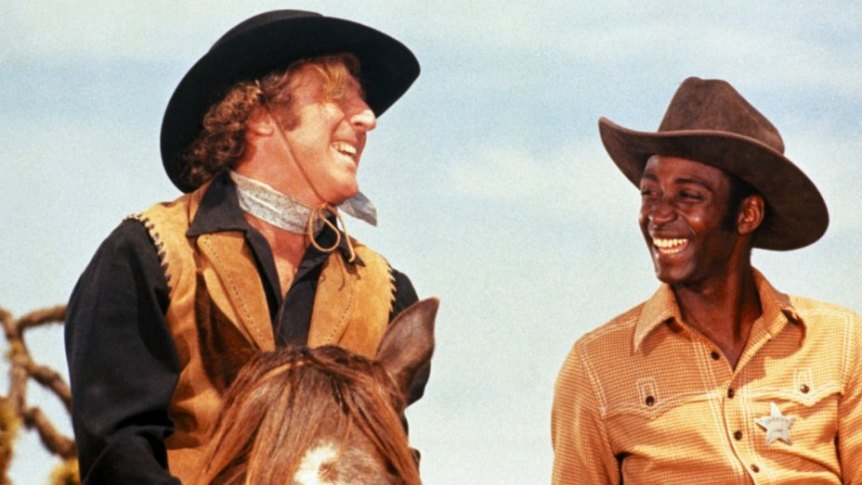 Michael Cera joins the cast list of the upcoming animated comedy 'Blazing Samurai,' along with Ricky Gervais, Samuel L. Jackson, Mel Brooks, George Takei, Gabriel Iglesias, Aasif Mandvi, Djimon Hounsou, Michelle Yeoh, Sandra Tsing Loh, Mel B., and Heavenly Joy Jerkins. The movie, which is inspired by Brooks' 'Blazing Saddles,' tells the story of a dreamy dog Hank, voiced by Cera, who wants to become a great warrior to save his hometown, Kakamucho. 'Blazing Samurai' is directed by Chris Bailey and Mark Koetsier from a screenplay by Ed Stone and Nate Hopper.
Read More: Upcoming Jason Statham Movies
1. The Lego Batman Movie 2 (2022)
We saw the funniest side of Michael Cera as Robin in 'The Lego Batman Movie.' Cera stole the hearts of the viewers as an optimistic, cheerful boy, counterbalancing the dark, seriousness of Batman. So, when 'The Lego Batman Movie' director Chris McKay revealed he's currently working on a sequel, Cera lovers created quite a buzz for the return of Robin.
Even though the shooting and releasing schedule of the project are still unclear, speculative reports suggest that the movie was to start rolling by the end of 2019. Reports also suggest that the project remains only at the earliest stages of development as the creative team tries to shape a convincing plot. However, the director only promised fans they would get plenty of LEGO Batman humor with Will Arnett lending his voice again for Batman / Bruce Wayne in the sequel. The movie releases on February 4, 2022.
Read More: Upcoming Adam Beach Movies
ALREADY RELEASED
Gloria Bell (2019)
Even though the Sebastián Lelio directorial 'Gloria Bell' had its releases in other parts of the world in 2018, the movie hit theaters in the U.S. on March 22, 2019. 'Gloria Bell' is the remake of Lelio's 2013 Chilean drama 'Gloria,' in English. Julianne Moore plays the eponymous heroine who is a divorced mother struggling to come to terms with her life circumstances at a later age in the new version. Paulina Garcia played the same role in Lelio's original and won the Silver Bear for Best Actress at the Berlin Film Festival. Julianne Moore's Gloria has been divorced from husband Dustin, played by Brad Garrett, and lives with two grown kids, played by Michael Cera and Alanna Ubach. When Gloria meets Arnold, played by Turturro, she surprisingly finds romance within herself for another person.
Michael Cera plays Gloria's son, Peter, who has recently become a father. He has to come to terms with the new dynamic shift in his status from an irresponsible youngster to a father. Besides, he is supposed to shoulder the shock waves from within and outside the family because of his mother's affair with a married man.