Michael Douglas has been a familiar name in theater, television and cinema for more than four decades now. The veteran has stamped his mark on several indie productions, delivering some of the most memorable performances in cinema. As a producer and actor-producer, he has been associated with groundbreaking movies like 'The China Syndrome' (1979), 'Fatal Attraction' (1987), 'Romancing the Stone' (1984), and 'Traffic' (2000). Born in New Brunswick, New Jersey, as the son of actors Diana Douglas and Kirk Douglas, Michael decided to follow the path of his parents when he was a teenager. But his father was against his decision to become an actor. However, little Michael made his acting debut with his father's movie 'Cast a Giant Shadow' in 1966.
Douglas moved to New York after his graduation to pursue a career in acting. He joined the American Place Theater for theatrical training. The actor's first breakthrough was the cop show 'Streets of San Francisco' (1972–77). In 1979, Douglas made his major appearance in a feature film with 'The China Syndrome.' He landed his first leading in the 1984 film 'Romancing the Stone.' He also established a successful partnership with Danny DeVito and Kathleen Turner. The trio made two more movies, 'The Jewel of the Nile' (1985) and 'The War of the Roses' (1989), to make a trilogy out of their collaboration.
Douglas' other major films include 'Wall Street' (1987), for which he won an Academy Award, 'Fatal Attraction' (1987), 'Basic Instinct' (1992), 'Wonder Boys, (2000), 'Behind the Candelabra' (2013), 'Last Vegas' (2013), and 'Ant-Man' (2015) among others. He emerged as an icon of the American machismo with his polished but aggressive demeanor during the '80s and '90s. At this point, you might be wondering what is the next Michael Douglas movie or TV show? Well, here's the list of upcoming Michael Douglas films and TV shows scheduled to release in 2019 and 2020. We can only hope that the latest Michael Douglas movies would be as good as some of his recent ones.
4. Still Laugh-In: The Stars Celebrate (2019)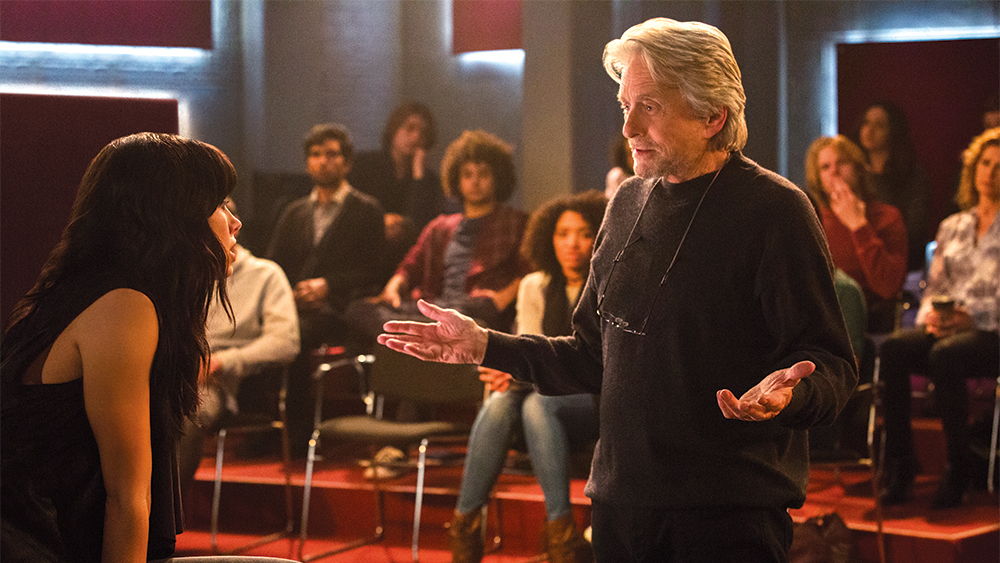 Netflix's 'Still Laugh-In: The Stars Celebrate' is a homage to NBC's iconic comedy series, 'Rowan & Martin's Laugh-In.' Apart from bringing back the original cast member Lily Tomlin, the Netflix series brings an ensemble cast including Michael Douglas, Ruth Buzzi, Billy Crystal, Snoop Dogg, Tiffany Haddish, and Chelsea Handler among others. The one-hour special will dive into the history of 'Still Laugh-In' to explore the legacy of the groundbreaking comedy show. The special was filmed before a live audience at the Dolby Theater in Los Angeles. Hosted by comedians Dan Rowan and Dick Martin, 'Laugh-In' ran for 140 episodes from January 22, 1968, to March 12, 1973, on NBC. 'Still Laugh-In: The Stars Celebrate' premieres on May 14, 2019, on Netflix.
3. Green Eggs and Ham (TBA)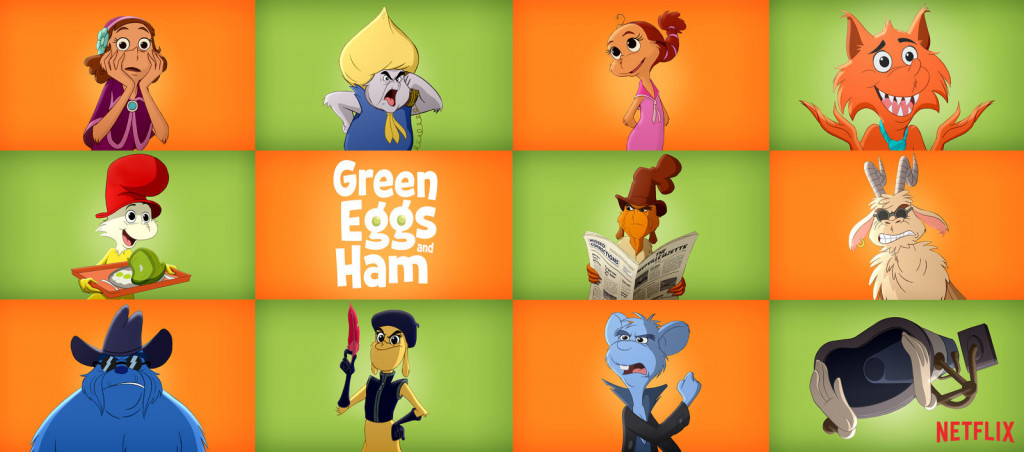 Netflix's animated series 'Green Eggs and Ham' is an adaptation of Dr. Seuss' children's book of the same name. The series features Michael Douglas, Diane Keaton, Adam DeVine, Ilana Glazer, Eddie Izzard, and Tracy Morgan among others in the voice cast. 'Green Eggs and Ham' follows the central characters Guy and Sam, who embark on an adventurous trip. It turns out to be a soul searching expedition for both of them and it provides new insights about food, sharing, friendship, and tastes. Michael Douglas lends his voice to the character of Guy I Am while Adam Devine voices Sam I Am. The series has reportedly been in the production line for more than four years. Executive produced by Ellen DeGeneres and Warner Bros. Television, the show is Netflix's major addition to the kids and family programming slate for 2019. The streaming giant hasn't attached a release date to the project yet.
2. Ratched (2019 – )
'Ratched' is Ryan Murphy's prequel series to the iconic 1975 film 'One Flew Over The Cuckoo's Nest.' It features Sarah Paulson in the titular role of the infamous Nurse Ratched. According to reports, 'Ratched' follows the nurse's transformation from a young and naive nursing trainee to the monstrous head nurse who tortures Randle McMurphy in Ken Kesey's novel 'One Flew Over The Cuckoo's Nest.' The other cast members include Sharon Stone, Corey Stoll and Hunter Parrish among others. 'Ratched' is produced and directed by Ryan Murphy. Michael Douglas serves as an executive producer. He was the producer of the original 1975 movie directed by Miloš Forman. The streaming platform has lined up the series for a 2020 premiere.
Read More: Upcoming Steve Coogan Movies
1. Starman (TBA)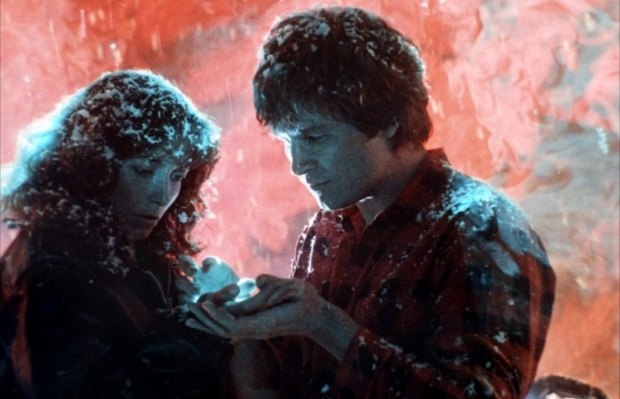 'Starman' is an upcoming remake of John Carpenter's 1984 sci-fi flick of the same title. Shawn Lewy, who is known for 'Real Steel' and 'Night At The Museum,' is set to direct the remake. Michael Douglas, who was the original producer of the 1984 movie, also joins the project as a producer. Written by Arash Amel, who is known for 'Grace Of Monaco,' 'Starman' follows the original plot with upgraded technology and more scientific awareness. John Carpenter's movie features a humanoid alien who comes to Earth following a recorded invitation found on the Voyager 2. When the alien finds Jenny Hayden, a recently widowed beautiful woman (played by Karen Gillan), it creates a clone of her deceased husband, Scott Hayden (played by Jeff Bridges). While living as her husband's clone, the alien begins to develop feelings for the irresistibly beautiful Jenny. More details about the project haven't been revealed yet.
Read More: Upcoming Bill Nighy Movies