When leaving his native town of Silver Spring, Maryland, to pursue a dream career in Hollywood, Michael Ealy only had a degree in English as his own. But he went straight to New York and began his attempts to land in any significant roles. He started off with stage productions like the Off-Broadway titles 'Joe Fearless' and 'Whoa-Jack.' In 2000, Ealy appeared in the Showtime drama series 'Soul Food' in the role of Steve. NBC's 'Law & Order (2000)' and ABC's 'Madigan Men (2000)' fueled his pace as a professional actor.
Ealy's first big breakthrough came after he moved to LA. He landed the lead role in the 2002 movie 'Barbershop.' His other major works include the 'Fast and Furious' movie franchise, 'Think Like a Man' and 'The Perfect Guy'. Ealy has also portrayed several unforgettable roles in many TV series. His performance in the drama series 'Sleeper Cell: American Terror' earned him a Golden Globe nomination. His role as Justin Talbot in the recently concluded drama show 'Being Mary Jane' also helped him to keep his slot in the front row. Ealy has also appeared in 'Kissing Jessica Stein' and 'Bad Company.' At this point, the question that might be circling your mind is what is the next Michael Ealy movie or TV show? Well, the good news is that we have a clear answer to that question. Here's the list of upcoming Michael Ealy films/TV shows scheduled to release in 2019 and 2020. We can only hope that the latest Michael Ealy movies would be as good as some of his recent ones.
6. The Intruder (2019)
'The Intruder' is an upcoming horror drama starring Michael Ealy and Meagan Good in the lead roles. The plot revolves around a young couple, played by Ealy and Meagan, who buys new home in Napa Valley from a scary owner, played by Dennis Quaid. The former owner of their dream home, Charlie Peck, is an apparently harmless retiree and widower. But tension rises when he refuses to leave the home and holds the couple as captives. The recently released trailer hints at a full-blown horror, with a number of references to horror classics like 'Psycho' and 'The Shining.' 'The Intruder' is directed by Deon Taylor from a screenplay written by David Loughery. The movie is slated for a May 3, 2019 release.
5. Jacob's Ladder (TBA)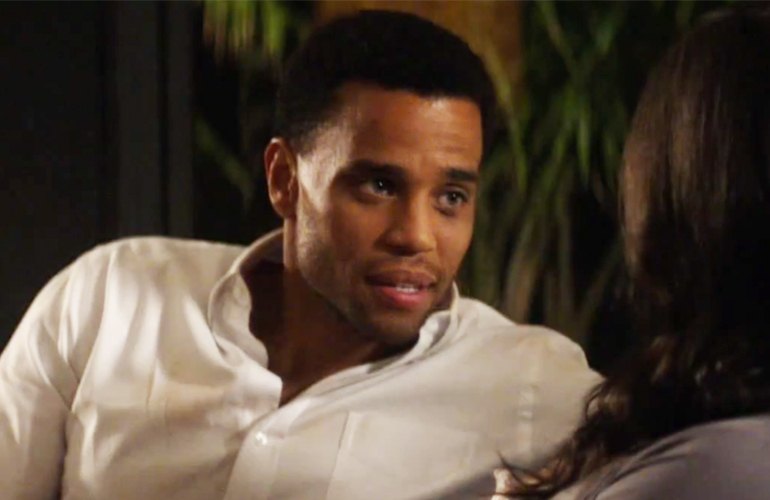 'Jacob's Ladder' is a remake of the 1990 classic of the same name. The long-gestating movie has been on the cards since 2013 and it has 'The Perfect Guy' director David M. Rosenthal attached to the project. Co-writers Jeff Buhler, who wrote the adaptations of 'The Midnight Meat Train' and 'Pet Sematary', and Sarah Thorp wrote the screenplay. The remake stars Michael Ealy, Jesse Williams, Nicole Beharie, Karla Souza, Guy Burnet, and Joseph Sikora in major roles. The original Jacob's Ladder is directed by Adrian Lyne and follows a Vietnam veteran's bizarre hallucinations. Haunted by the excruciating manifestations, he decides to find out the roots of the mysterious hallucinations. But the quest leads the man straight to the face of evil where insanity awaits him. The movie's end is very unexpected and highly popular among viewers.
David M. Rosenthal's remake reportedly brings the themes of the original into a contemporary backdrop. 'Jacob's Ladder' is also touted as a modern paranoid action thriller based on the lives of two brothers. Though the cast details are still under wraps, Ealy is expected to play one of the lead roles in the movie. Tim Robbins, Elizabeth Peña and Danny Aiello played the lead roles in the 1990 original. Mickey Liddell, Pete Shilaimon and Jennifer Monroe at LD Entertainment produce the remake along with Alison Rosenzweig and Michael Gaeta of Gaeta/Rosenzweig Films. The film is set to release by the end of 2019.
4. Stucco (2019)
'Stucco' is a horror short directed by Janina Gavankar and Russo Schelling. The movie features a woman named J, who is trying to move on after some painful failures in her life. When she finds a hole on the wall of her new apartment, the discovery turns her world upside down. Michael Ealy plays a mysterious character named X in the movie. Aisha Tyler, Emmy Raver-Lampman and Bel Powley also play key roles in the film. Other important details like plot and release date are still under tight wraps.
3. Stumptown (TBA)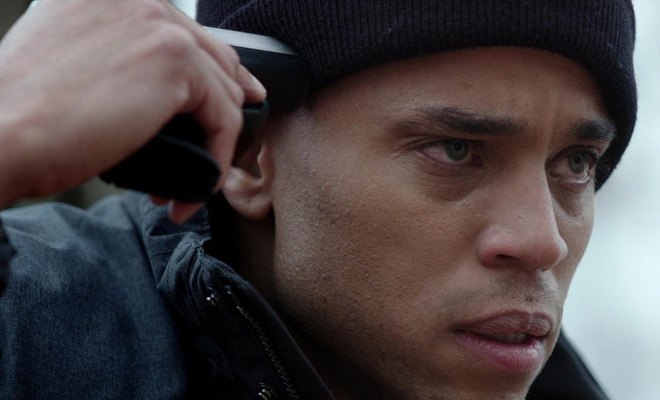 Directed by James Griffiths, 'Stumptown' is based on the graphic novels published by Oni Press. The series follows Dex Parios, an army veteran working as a P.I. in Portland, OR. As the sole operative of Portland's Stumptown Investigations, she has a complicated history behind her. Dex is strong and sharp-witted and has only herself to turn to for emotional support. But she works hard to solve the mess created by other people. Ealy plays the role of Hoffman, a cop who crosses path with Dex while investigating a kidnapping incident. Other cast members include Mark Webber and Adrian Martinez. Richman executive produces the series along with Fleischer and Bernad. Greg Rucka, Matthew Southworth and Justin Greenwood also join the project as exec producers.
2. Really Love (TBA)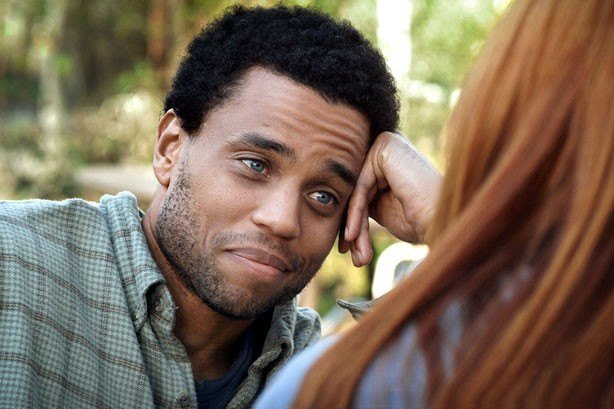 'Really Love' is MACRO's romantic drama directed by Angel Kristi Williams from a screenplay she co-wrote with Felicia A. Pride. Michael Ealy joins an ensemble cast that includes Kofi Siriboe, Uzo Aduba, Naturi Naughton, Tristan Mack Wilds, Yootha Wong-Loi-Sing, and Jade Eshete. The plot follows a struggling artist living in Washington D.C. He craves for recognition and his own place in an art world reigned by titans. When a mischievous and energetic law student crash-lands on his desperate life, the artist falls into a difficult position. He has to choose between the love of his life and an alluring career as a celebrity painter. More details about Ealy's character and the plot haven't been revealed by MARCO yet.
Read More: Upcoming Idris Elba Movies
1. Fatale (TBA)
'Fatale' is a noir thriller starring Michael Ealy alongside Mike Colter and Hilary Swank. The movie is directed by Deon Taylor from a screenplay written by David Loughery. Ealy plays a family man who is conned into a murder plot by a sexy police officer, played by Swank. Colter plays Ealy's best friend and partner in his business. Tyrin Turner also joins the project as an important character. Damaris Lewis is cast as Ealy's wife, Traci, while Geoffrey Owens dons the role of Ealy's attorney. 'Fatale' is the second collaboration between Ealy and Taylor after the psychological thriller 'The Intruder,' which features Dennis Quaid and Meagan Good in the lead roles.
Read More: Upcoming Dennis Haysbert Movies