Michael Fassbender belongs to a rare breed of versatile actors who can be bent, twisted, stretched, pumped up, or even starved. Fassbender's father was of German descent, and he is Irish from his mother's side. He decided to be an actor at the age of 17 and started attending drama workshops. Soon, the young Fassbender moved to London to pursue his acting career. Though he joined the British drama school 'Drama Center London', Fassbender dropped out in 1999 to join the travelling theater group, the Oxford Stage Company. He also worked as a miscellaneous laborer, bartender, postman, and a Dell computer technician to make ends meet.
Fassbender made his acting debut with HBO's 2001 war drama series 'Band of Brothers', executive produced by Tom Hanks and Steven Spielberg. 'Band of Brothers' went on to become a huge success, which in turn landed Fassbender a handful of roles in American television. Shows like 'Murphy's Law' (2005) and 'The Devil's Whore' (2008) and television films like 'Gunpowder, Treason & Plot' (2004) and 'Wedding Belles' (2007) made him popular.
Fassbender got his big breakthrough with the 2007 war epic '300.' The movie, which features him as a young Spartan warrior named Stelios, went on to become a blockbuster with a gross of $456M worldwide. The Irish-British historical drama film 'Hunger,' directed by Steve McQueen, made Fassbender one of the most dependable actors working in Hollywood. He has always been cautious to pick up diverse and challenging roles throughout his career. Some of his most memorable characters include Conor O'Reily ('Fish Tank'), Lieutenant Archie Hicox (Quentin Tarantino's 'Inglourious Basterds'), android David 8 ('Prometheus' and 'Alien: Covenant'), Magneto ('X-Men' franchise), and the sex addict Brandon Sullivan ('Shame') among others.
'12 Years a Slave,' the 2013 period drama directed by Steve McQueen, earned Fassbender his first Oscar nomination in the category of Best Supporting Actor. He received his second Oscar nomination for the role of former CEO of Apple, Steve Jobs, in the 2015 biopic 'Steve Jobs.' Directed by Danny Boyle, the movie was a critical and commercial success and brought Fassbender an Academy Award nomination for Best Actor. Other major movies in his filmography include 'The Counselor' (2013), 'Macbeth' (2015) and 'Slow West' (2015). The actor has also won several nominations for Golden Globe, British Academy Film Awards and AACTA International Awards. So now you might be wondering what is the next Michael Fassbender movie or TV show? Well, here's the list of upcoming Michael Fassbender films and TV shows scheduled to release in 2019 and 2020. We can only hope that the latest Michael Fassbender movies would be as good as some of his recent ones.
4. Dark Phoenix (2019)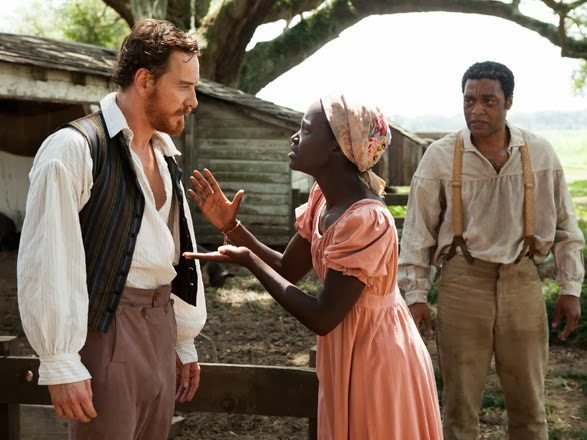 'Dark Phoenix', the upcoming spin-off and the 12th flick in the 'X-Men' film series, picks up the storyline from 'X-Men: Apocalypse.' The plot centers on the character Jean Grey and her evolution into the Dark Phoenix. According to the origin story, Grey is hit by powerful radiation from the outer space during one of her missions and the contact transforms her into a mutant with superpowers. But her powers are so strong that they derange her stability. Eventually, she turns into a lethal threat to her own mutant clan and Earth.
'Dark Phoenix' presumably marks the end of one of the most popular storylines of the 'X-Men' universe, 'the Dark Phoenix Saga,' which started with Bryan Singer's 'X-Men' adaptation in the year 2000. Sophie Turner plays the titular role of Jean Grey/Dark Phoenix, while Michael Fassbender portrays one of the most dangerous rivals of X-Men, Lehnsherr/Magneto. Directed by longtime X-Men producer and writer Simon Kinberg, 'Dark Phoenix' features an ensemble cast that includes James McAvoy, Nicholas Hoult, Tye Sheridan, Alexandra Shipp, Kodi Smit-McPhee, Evan Peters, and Jessica Chastain. The movie is lined up for a June 7, 2019 release.
3. The Wild Bunch (TBA)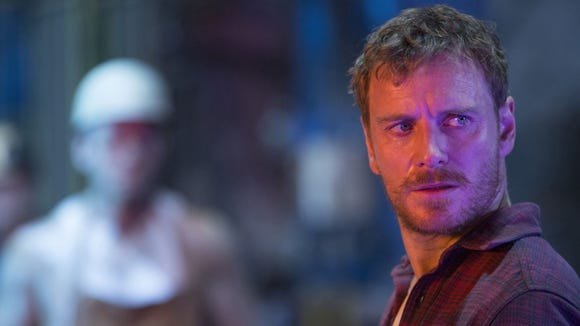 'The Wild Bunch' is a remake of Sam Peckinpah's 1969 Western movie of the same name. The plot follows a gang of ruthless outlaws who roam around the arid lands of the U.S.-Mexico border. While the mythical Western fantasy land is on the verge of a radical change into the industrial era, the gang tries to pull off one last con job. The 1969 original earned cult status over the years for its gritty take on the much romanticized Western. Peckinpah opted for a raw and unromantic portrayal of a hostile nature and equally ruthless inhabitants in his masterpiece.
According to a Deadline report, Michael Fassbender, Jamie Foxx and Peter Dinklage are in early talks to join the cast of the remake. 'The Wild Bunch' also marks Mel Gibson's return to the director's chair after the acclaimed 2016 drama 'Hacksaw Ridge.' The actor directs the movie from a screenplay he wrote along with Bryan Bagby. 'The Wild Bunch' is expected to kick start production in the fall.
Read More: Upcoming Jamie Kennedy Movies
2. Kung Fury 2 (TBA)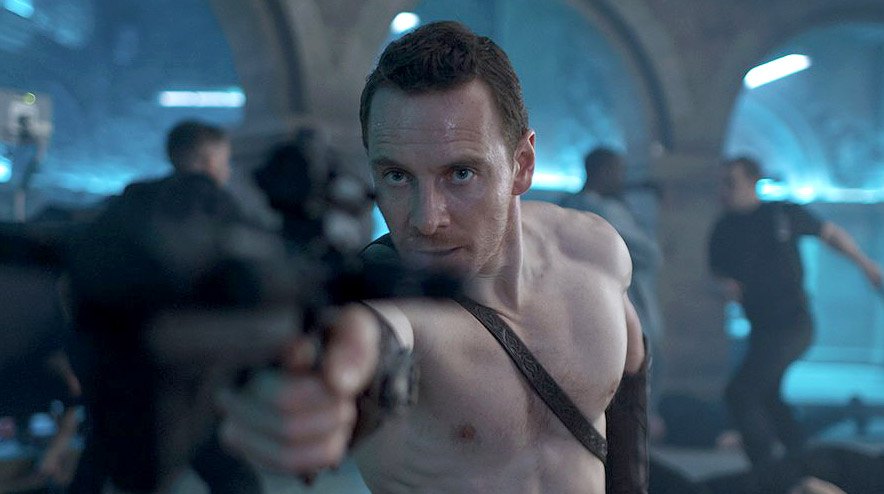 'Kung Fury 2' is the feature-length follow-up to the popular 2015 short, 'Kung Fury.' The movie has earned cult status over the years for its numerous references to the die-hard martial arts and cop flicks of the '80s. When it was released on YouTube, the short picked around 40M views triggered an unprecedented crowdfunding campaign. It was premiered at Cannes Film Festival where it received rave reviews. The short is written and directed by David Sandberg who also plays the titular role of Kung Fury. The plot revolves around Fury who possesses an ingenious version of Kung Fu after being struck by lightning and bitten by a poisonous snake. Sandberg reportedly reprises his role in the upcoming feature film version. The movie also features an ensemble cast including Michael Fassbender, Arnold Schwarzenegger, Eiza Gonzalez, and David Hasselhoff. 'Kung Fury' is all set to start rolling in July 2019 in Bulgaria and Germany, reports THR.
Read More: Upcoming Jason Sudeikis Movies
1. Calm with Horses (TBA)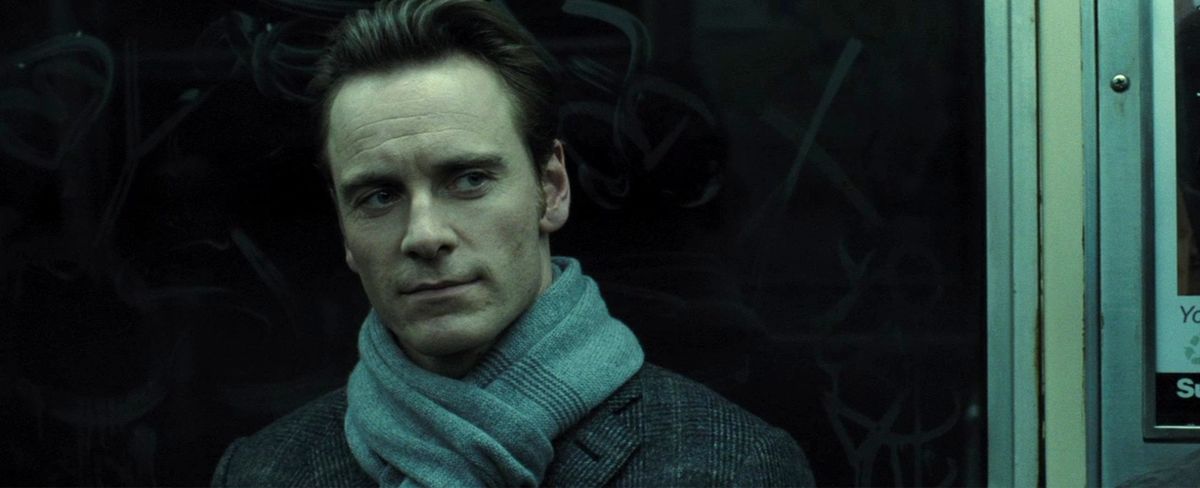 Michael Fassbender executive produces the crime drama 'Calm with Horses' along with Conor McCaughan. The movie is based on a novella of the same name from the collection of short stories 'Young Skins' written by Colin Barrett. The plot is set in a sleepy Irish village where a retired boxer starts a new chapter in his life as the enforcer for a crime family. He tries hard to fit into the new circumstances along with taking care of his autistic five-year-old son. But when his masters ask him to slit a throat for the first time, the man looks straight into the eyes of his own destiny.
'Calm with Horses' stars Cosmo Jarvis ('Lady Macbeth'), Barry Keoghan ('Dunkirk') and Niamh Algar ('Without Name'). The movie is directed by Nick Rowland from a screenplay written by Joe Murtagh. Michael Fassbender, Conor McCaughan, Daniel Emmerson's DMC Film, and Film4 developed the project. Though Altitude Film Sales had acquired international sales rights to 'Calm With Horses' in April 2018, no release date has been attached to the project yet.
Read More: Upcoming Guy Pearce Movies